The latest malaysian news
New SYM Sport Rider 125i kapchai model launched from RM5,777 (basic with GST) onwards. SYM Malaysia marked the launch of its latest offering in the...
Image surfaces online alleging to be the upcoming new MV Agusta F4 Zagato. This grainy image that just surfaced online could very well be our...
All the necessary riding tips brought to you from our veteran rider Heath Theseira
Master the art of perfect cornering with your bike through these simple steps. Think of cornering on a race bike and usually it is extreme...
A quick guide on how to spot a lemon when shopping for used bikes. Shopping for used bikes, whether privately or from a dealer, can...
Alpinestars announces Sinar Puncak Sdn Bhd as new authorised Malaysian distributor. Leading motorcycle apparels brand Alpinestars has officially appointed a new authorised Malaysian distributor in...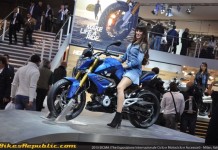 New BMW G310R set to enter markets with a host of optional accessories for owners to customise. It seems that BMW Motorrad will reportedly treat...
Bell Helmets shows off MIPS (Multi-Directional Impact Protection System) technology to make even safer lids. Bell Helmets recently showed off yet another new and innovative...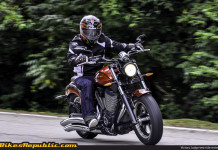 Want a slightly different American cruiser? Then the Victory Judge could just be the alternative you're looking for. "American muscle never died, it just needed...
Where we've been, what we got up to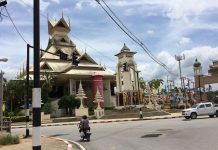 In our first "Where To Go" feature on ride destinations, we explore the wonders of Betong, Thailand. Story by: Michelle Theseira We know many of you...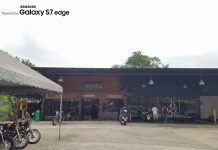 We take a peek inside the Cheras-based custom bikes haven known as The Gasket Alley. Situated in the hustle and bustle of Taman Desa Aman...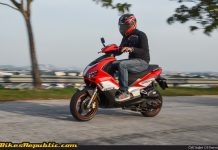 We find out if the CMC Italjet 125 is worthy of its original Italian namesake. If you've lived through the late 1990s and early 2000s,...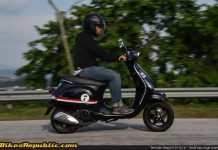 Ride impressions of the new Vespa S125 3v i.e. as told by a fan and current Vespa owner. Smaller 125cc powertrain Classic design with...
Latest from around the globe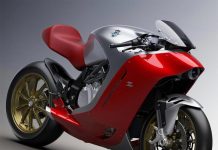 Image surfaces online alleging to be the upcoming new MV Agusta F4 Zagato. This grainy image that just surfaced online could very well be our...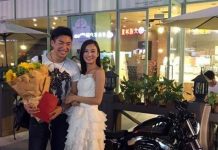 Lady in China proposes to boyfriend with a Harley-Davidson motorcycle. It's not everyday that you hear of a lady proposing marriage to a man, more...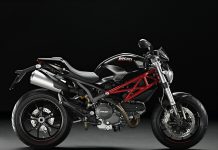 An air-cooled Ducati Monster will reportedly return in 2017. You may remember by now that the iconic Ducati Monster naked bike in its current forms...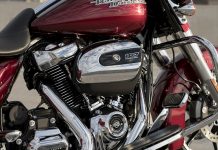 Harley-Davidson reveals new Milwaukee Eight big V-twin engines plus a range of updated 2017 models. The famed bar-and-shield marque finally unravelled its long awaiting new...
The latest Malaysian car news and reviews
Born in the land of the rising sun, the Subaru WRX STI has got a brilliant back-story indeed. The 'Rex, as it is fondly...
FOR as long as it has existed, the Rolls-Royce marque has stood as the ultimate benchmark as far as ultimate luxury in cars were...
IN many ways than one, the Jeep Cherokee nameplate is something many in Malaysia are familiar with. The second-generation model, the Cherokee XJ, became...
SEASONED readers would know by know that we are no strangers with the Honda CR-V crossover. Having driven both the pre-facelift and face-lifted model...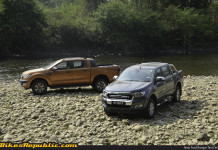 WHEN it comes to the pickup truck segment, very few come close to the pre-facelift Ford Ranger T6 model in terms of performance, capability...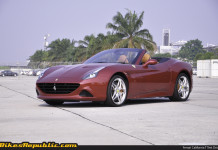 Maranello's famed prancing horse badge is perhaps one of the most celebrated sports car marques in history. Though fames for making some of the...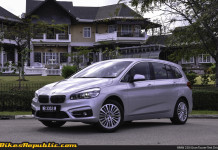 FOR many purist BMW fans, the 2 Series Active Tourer and Gran Tourer MPV models are a little difficult to comprehend at first. The...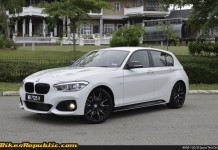 THE current generation BMW 1 Series has got all the makings of becoming an instant classic. Being the only rear-wheel-drive car in a largely...
Subscribe to our email newsletter for useful tips and valuable articles, sent out every weeks.
MOST INTERESTING BIKER
Bikers you should know about
WATCH OUR VIDEOS
Follow us on Youtube
LIKE US
Follow our adventures on Facebook
FOLLOW US
We love Instagram!
MOST POPULAR
Popular posts at Bikesrepublic