The Malaysia 2Wheels Festival returns for its third instalment this weekend.
Organised and launched by WSF Travel & Tours Sdn Bhd back in September, this year's running set out with several missions at hand whilst tying itself up with the monthly KL Car-Free Morning initiative.
The event this year is supported by several key partners including government bodies such as Tourism Malaysia, the Ministry of Youth & Sports (KBS), the Department of Road Safety (JKJR), the Royal Malaysian Police (PDRM), Kuala Lumpur City Hall (DBKL), as well as the Road Transport Department (JPJ) and its youth squad called the 'Skuad Muda JPJ Malaysia'.
The event is split into two areas of its venue, which is the CIDB Convention Centre, with one part held outdoors and the other being indoors.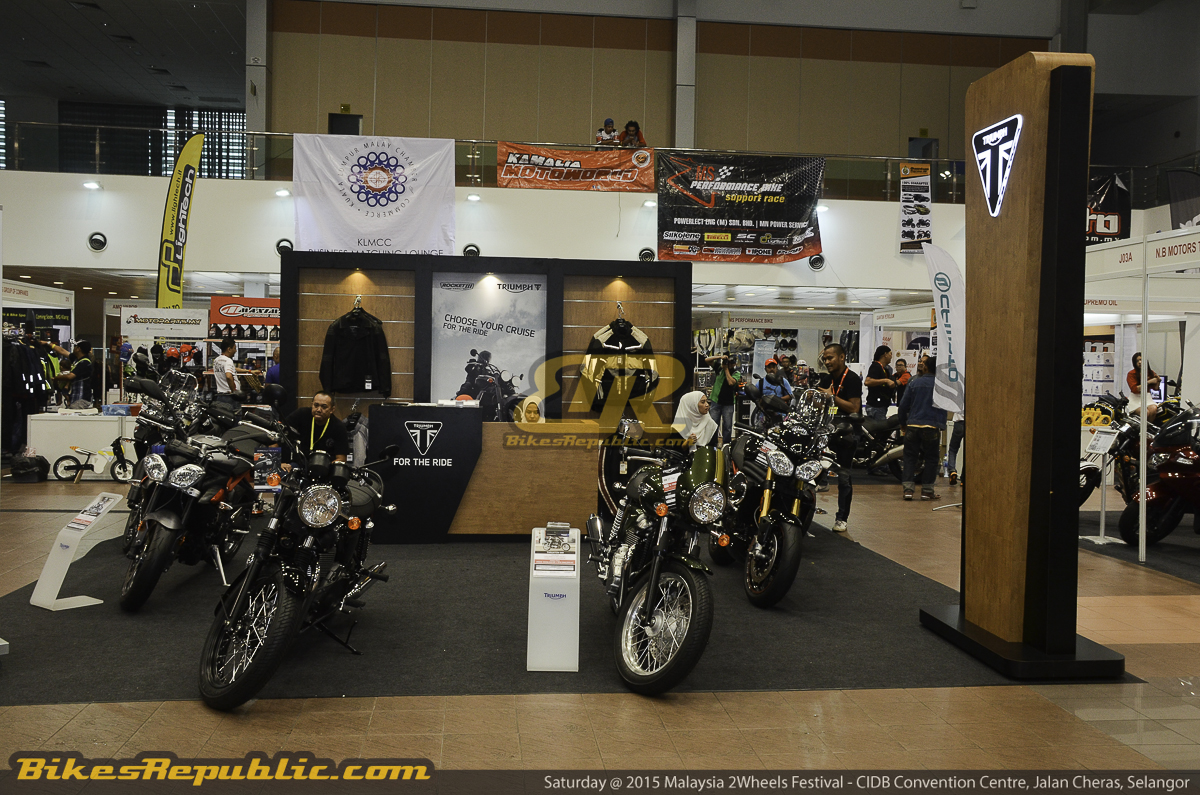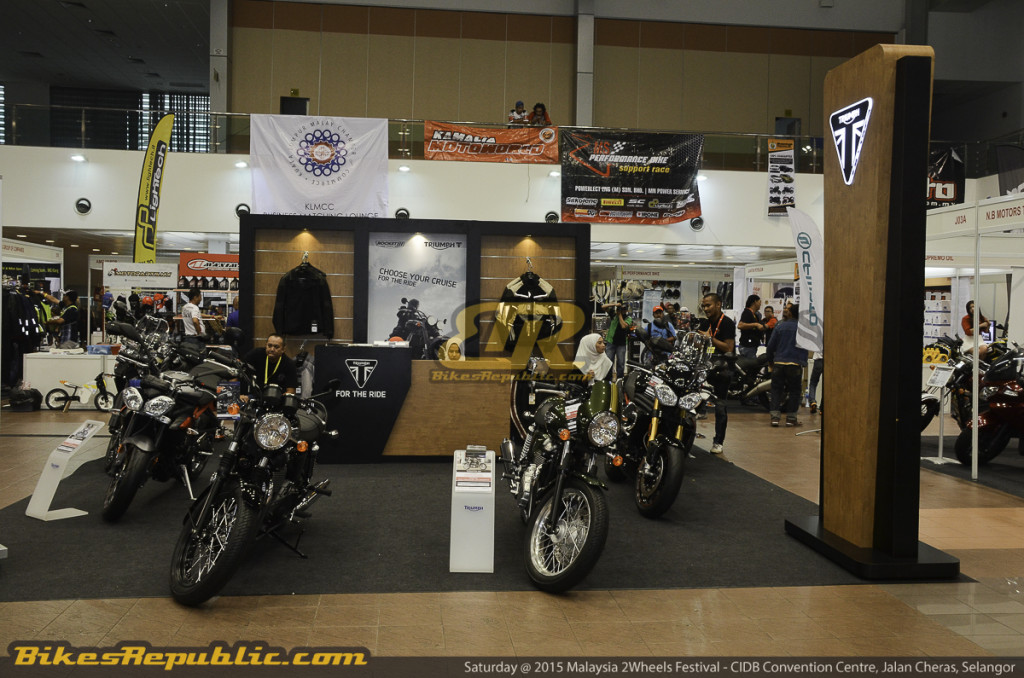 A tour of the indoor section reveals the presence of several manufacturers and their key dealer representatives. Amongst them include big names such as Moto Guzzi Malaysia,BMW Motorrad Malaysia, Triumph Motorcycles Malaysia via autohrised distributors Fast Bikes Sdn Bhd, the newly consolidated KTM Malaysia represented by dealer Kamalia Motoworld Sdn Bhd, as well as Kawasaki Motors Malaysia Sdn Bhd (KMMSB) represented by its super dealer Wilhin Motor (M) Sdn Bhd.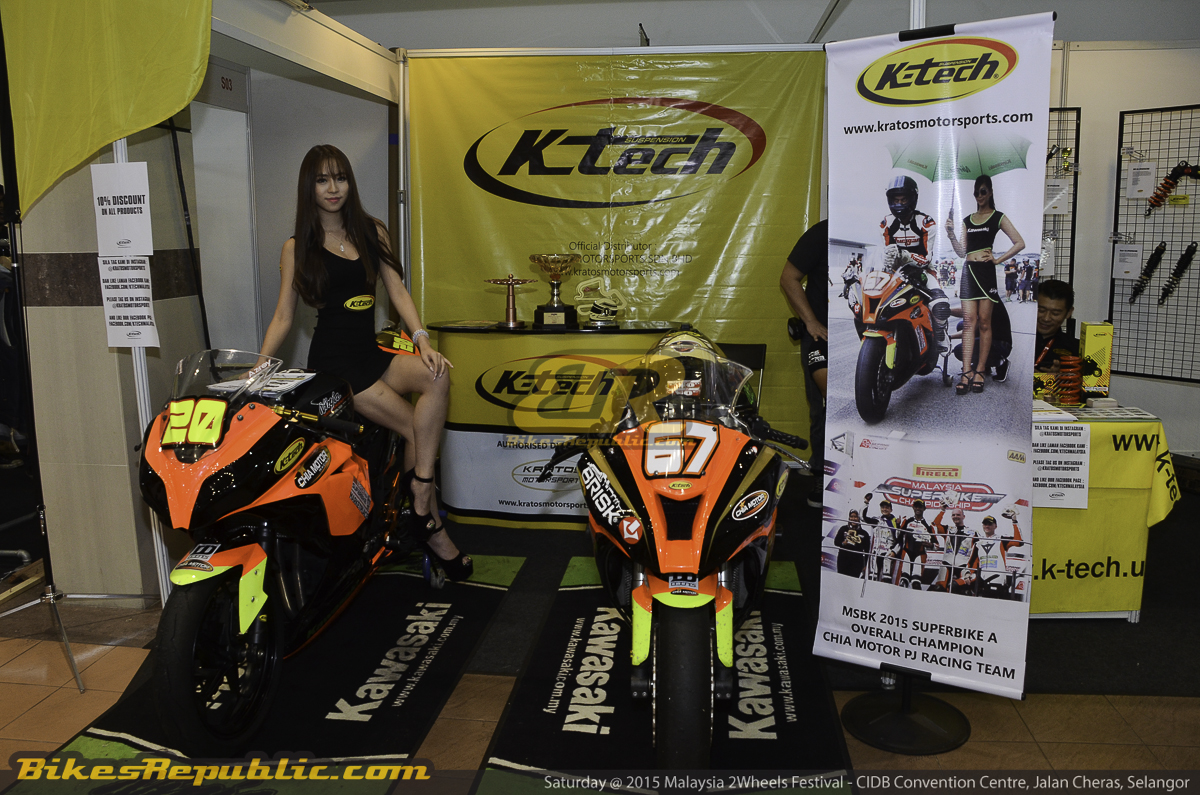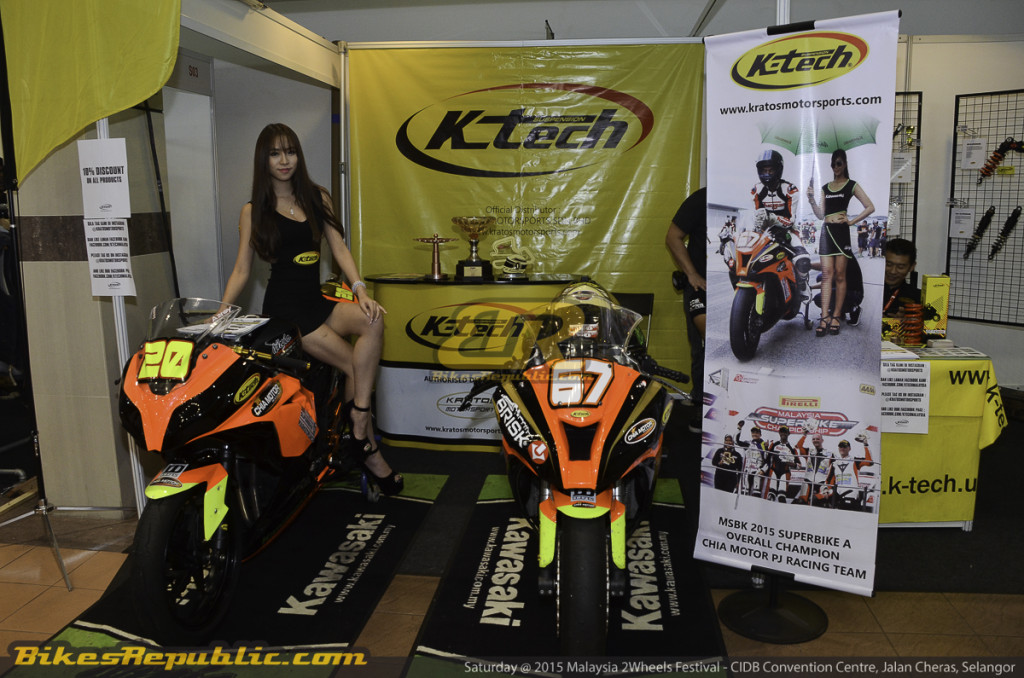 Also present here were several OEM brands and representatives. Leading this pack were the UK's K-Tech suspension brand and its local distributor Kratos Motorsports. The specialist distributor is holding a special sale that sees all K-Tech products it carries enjoying a 10% discount throughout the festival's duration, so for those in search for the optimum suspension setup for your bikes, this could be a good time indeed.
(Read more about K-Tech in our feature here)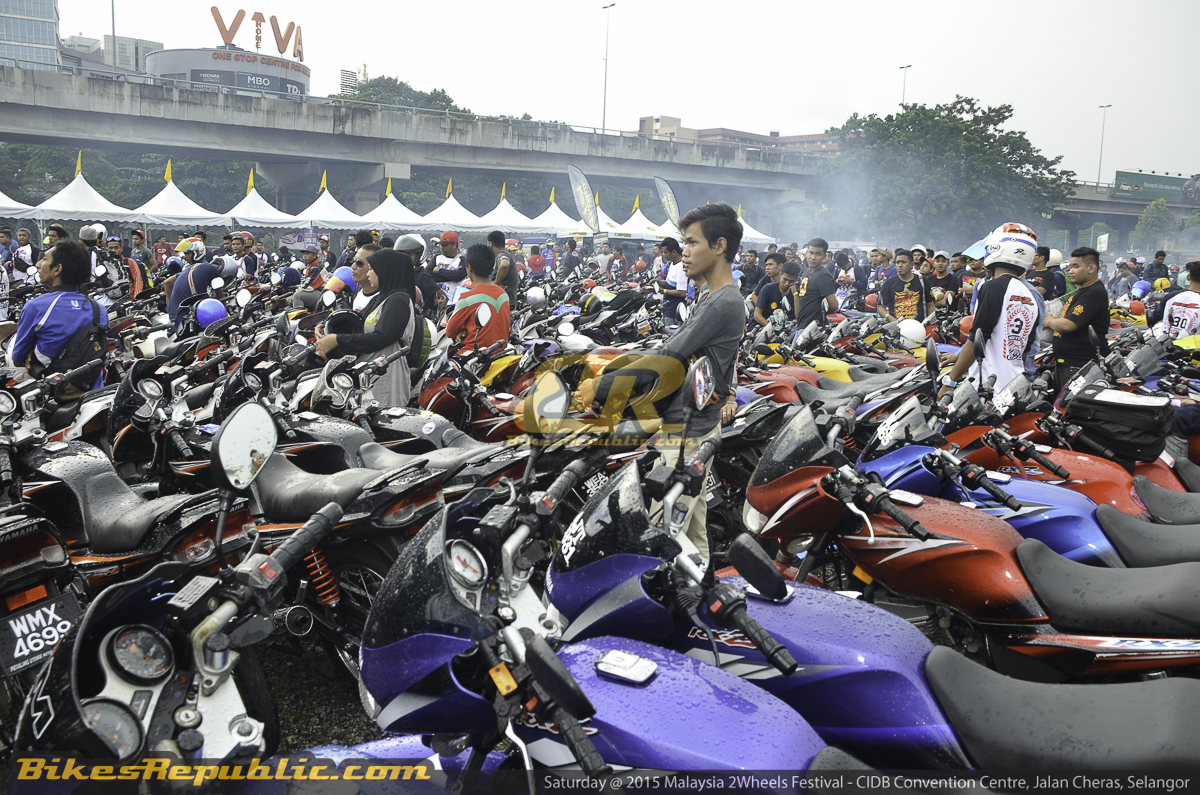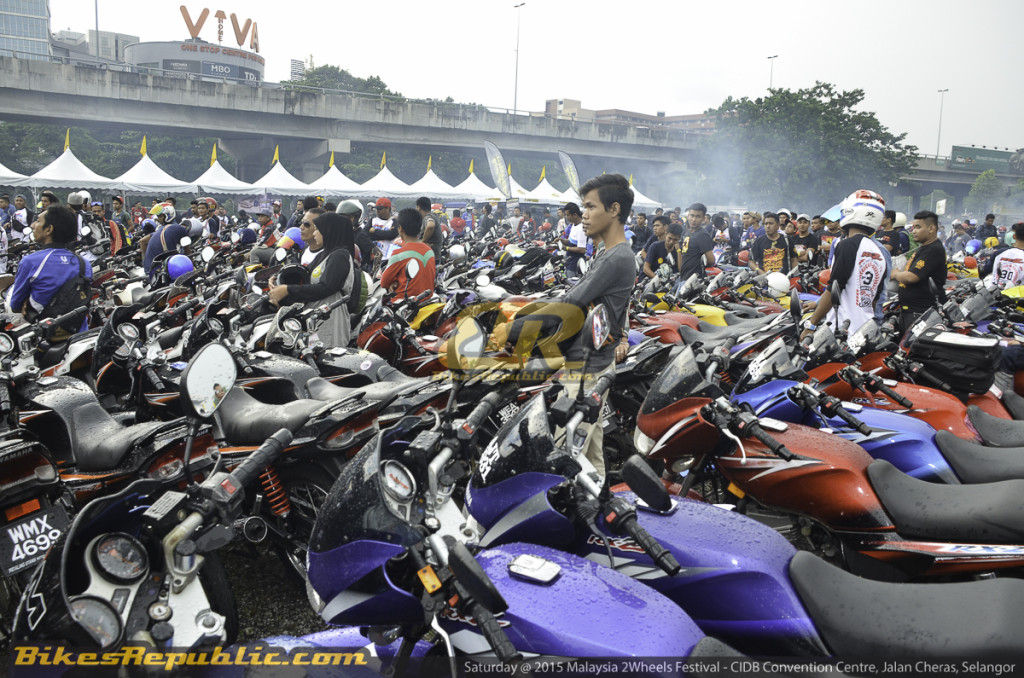 Moving along outside, there were several smaller vendors present here alongside a vast line up of F&B stalls too. However, all eyes were on the event's main draw for Saturday, that being its Malaysia Book of Records attempt at organising the largest gathering of Yamaha RX-Z motorcycles.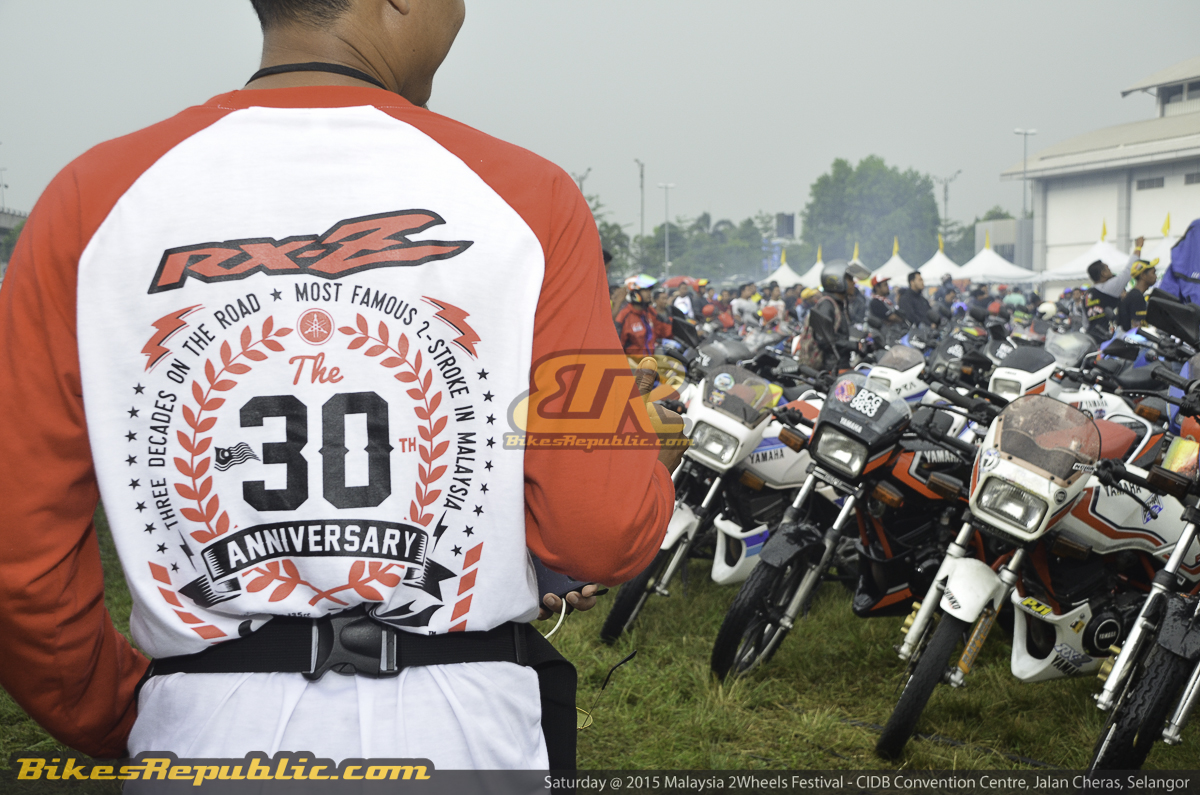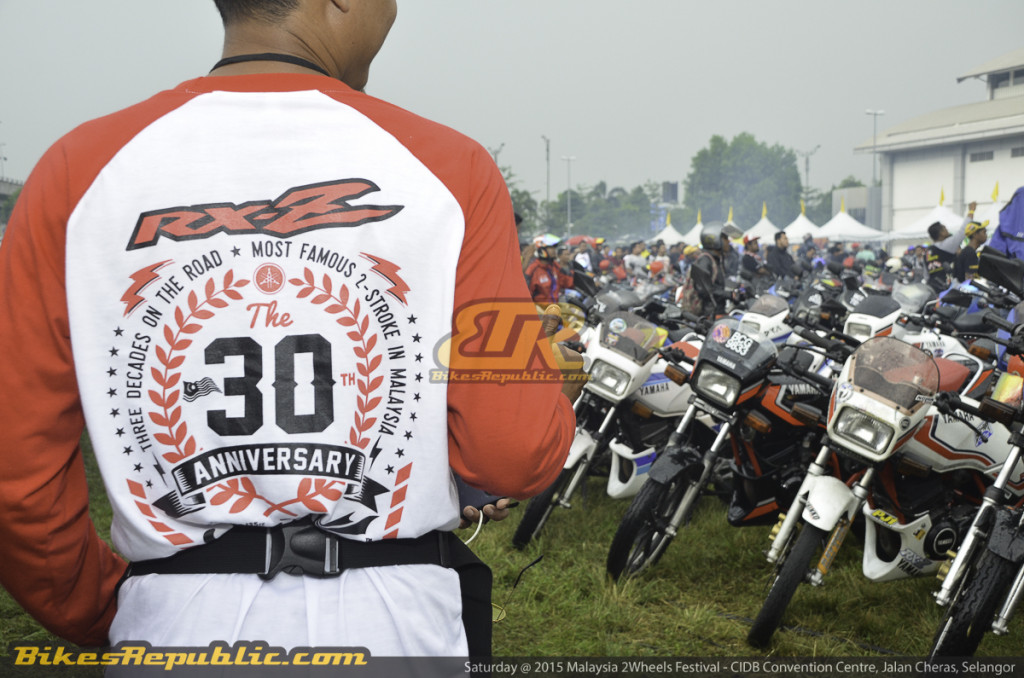 The move was meant to celebrate the model's 30th anniversary in Malaysia, and the turn out was indeed impressive. Besides owners from the greater Klang Valley areas, much of the gathering saw the arrival many Yamaha RX-Z owners from out of state too.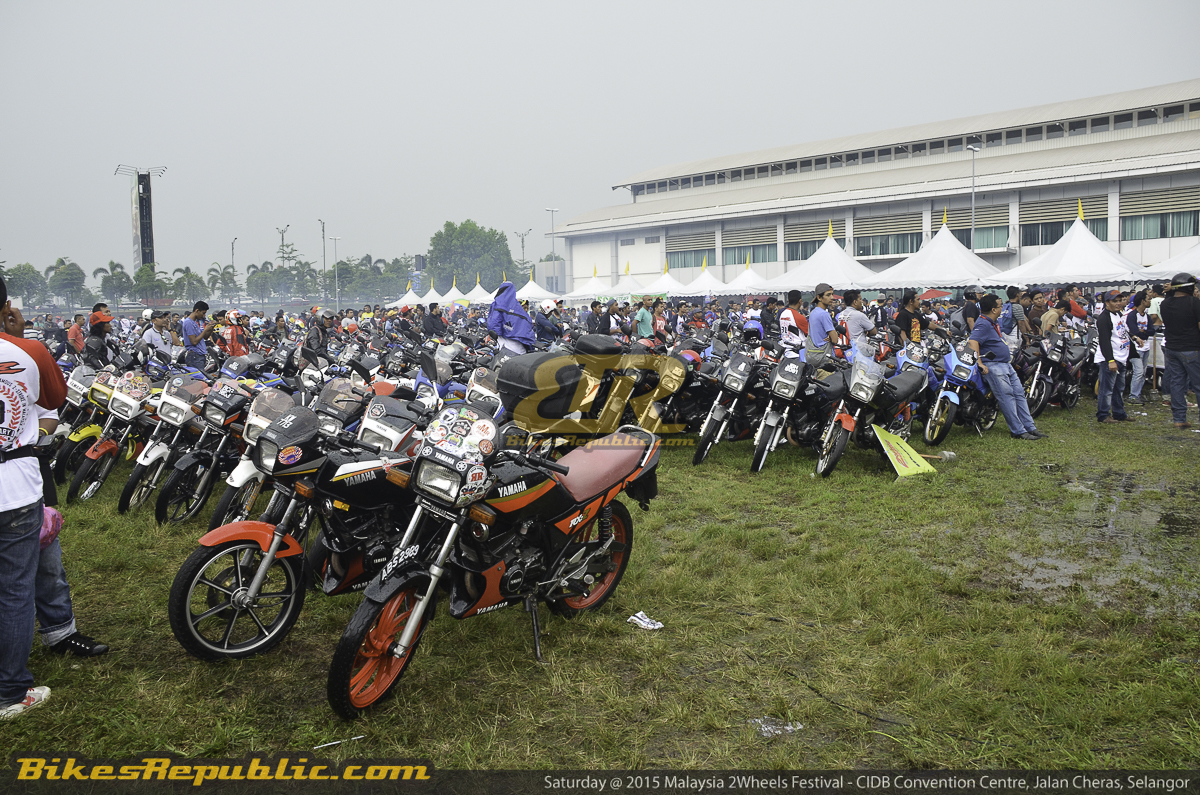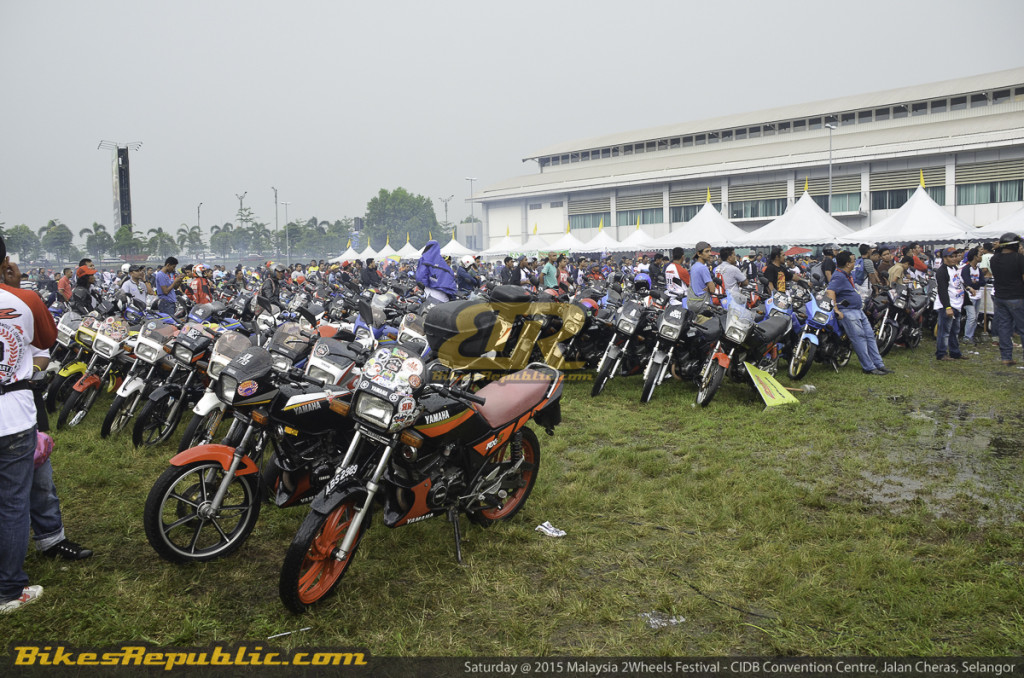 Despite the rainy season getting the best of most, the gathering was indeed a success as it charted a record entry with a total of 2,277 Yamaha RX-Zs in the gathering, securing its spot in the record books in the process too.
For those wanting to attend, the 2015 Malaysia 2Wheels Festival is happening until Sunday (tomorrow). Directions to the CIDB Convention Centre can be obtained in the map we've attached below.
2015 Malaysia 2Wheels Festival (Saturday)