Mforce Bike Holdings Sdn Bhd organised the Benelli Dynamite Track Day earlier today at the Speedway PLUS Karting Circuit in Subang Jaya.
The event was held to promote its latest machine, the 2018 Benelli TNT 135 LE.
Only 1,000 units will be produced at RM9,988 (basic price without GST) each.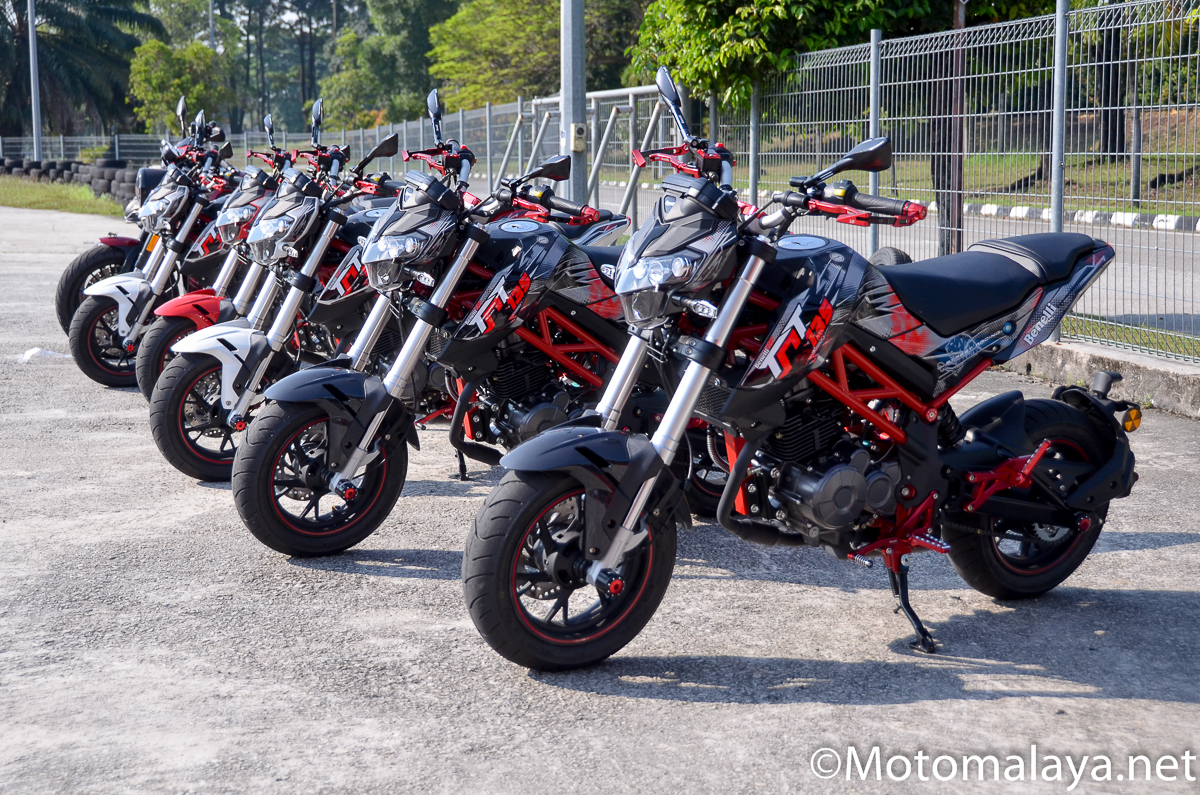 Following the launch of the 2018 Benelli TNT 135 LE (Limited Edition) just last month, Mforce Bike Holdings Sdn Bhd (the official importer and distributor of Benelli in Malaysia) has organised the Benelli Dynamite Track Day 2018 at the Speedway PLUS Karting Circuit in Subang Jaya earlier today. (more…)