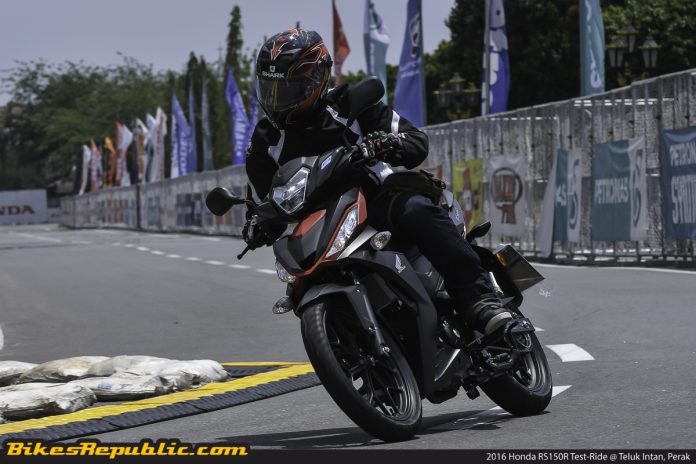 First impressions of the new Honda RS150R after riding it on Teluk Intan's streets and Cub Prix track.

• Honda's first premium sporty cub
• Liquid-cooled DOHC 150cc single-cylinder
• 6-speed transmission
• Aggressive looks and sporty performance
• From RM8,213.94 to RM8,374.94 (base prices with GST)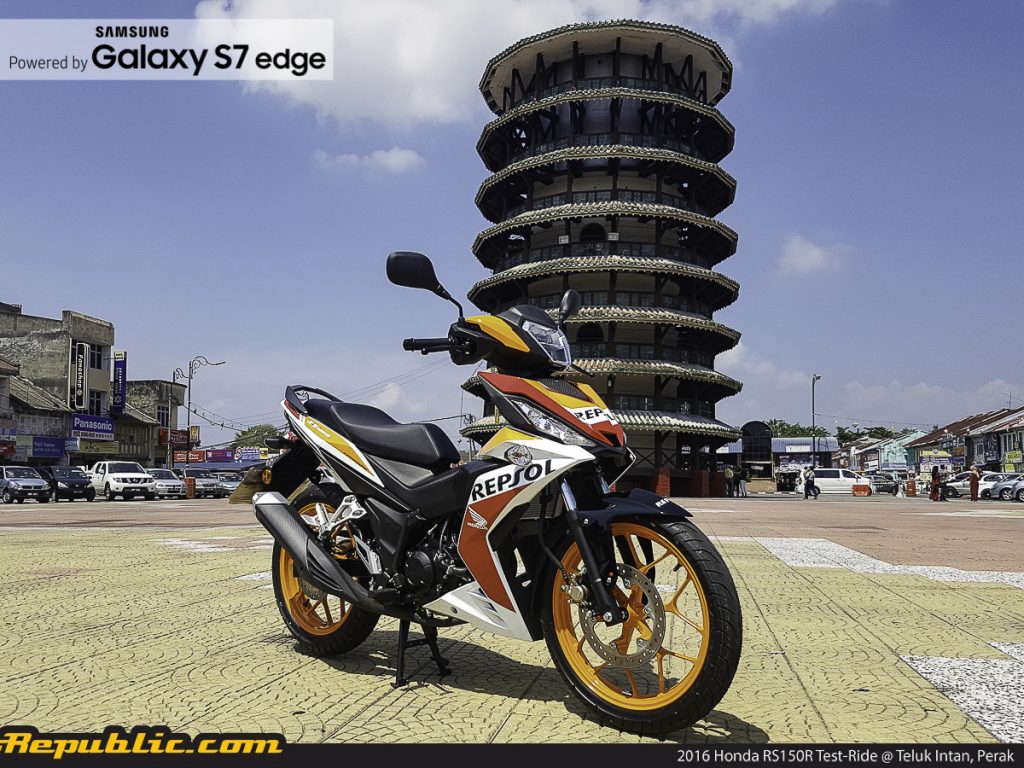 Though we're not foremost experts on cub or kapcai bikes as our colleagues at MotoMalaya.net are, we weren't ones to pass up on the offer to test a sporty new one around a Cub Prix track recently. That's exactly what Boon Siew Honda invited us to do last weekend with its new Honda RS150R.
Launched during Ramadan this year, the Honda RS150R stood as Boon Siew Honda's first premium sporty cub model that's aimed squarely towards a younger and more dynamic buying crowd.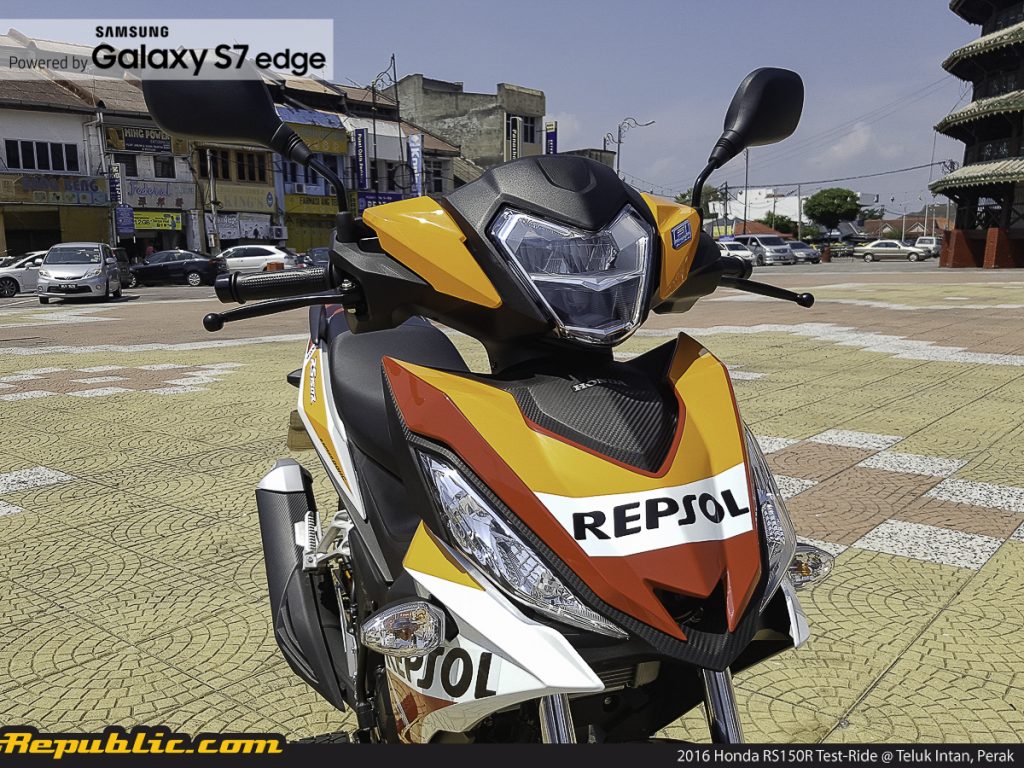 Fuelling this was the model's radical looks and performance-oriented specification sheet that's ready to take on its chief rival – the Yamaha Y15ZR. With that in mind, we were curious to know what this 'supercub' had in store for its intended buyers.
After a 45-minute stint riding around Teluk Intan's streets and a few hot laps around the town's Cub Prix street circuit, the result was evidently clear – this isn't another run-of-the-mill Honda cub.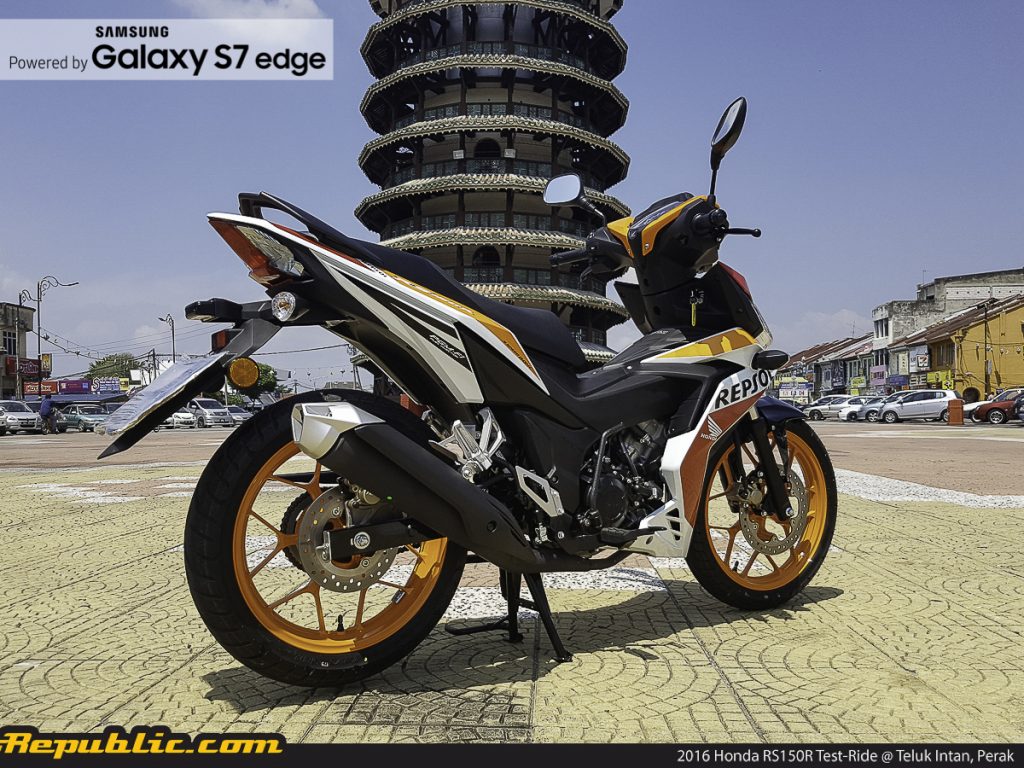 The first and most obvious sign of which was its looks. It may have divided fans initially but in the flesh, the RS150R's sharp and aggressive stance didn't take long to grow on us. Being one of the first in class to feature an LED headlamp, it adds a more current touch to things too.
Other sporty design traits include the up-swept exhaust can and the 17-inch alloy wheels. What won us over though were the matt blue and premium Repsol livery schemes our test bikes were dressed in. By the way, also included in the options are metallic red and matte black schemes.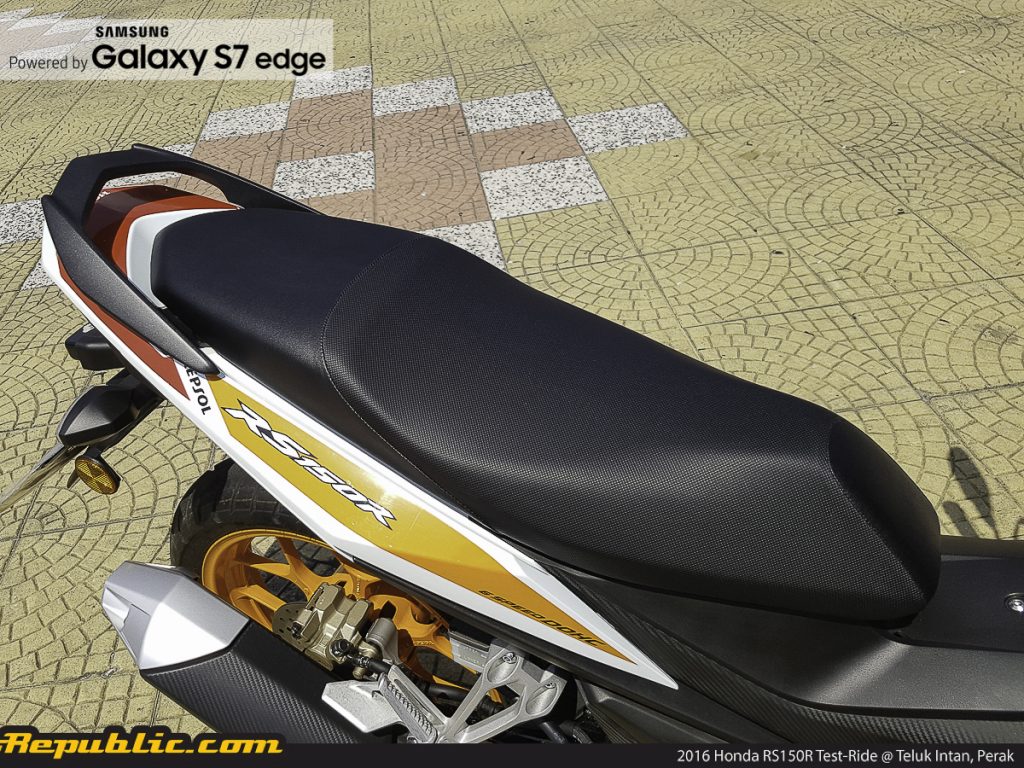 In the hot seat, things felt equally as good as it looks. For starters, the seat design felt plush and comfortable. Most sub-six-footers may find it slightly challenging at adapting to the ergonomics of this seemingly small and compact cub. That aside, everything else felt rather natural as how most other Honda cubs do.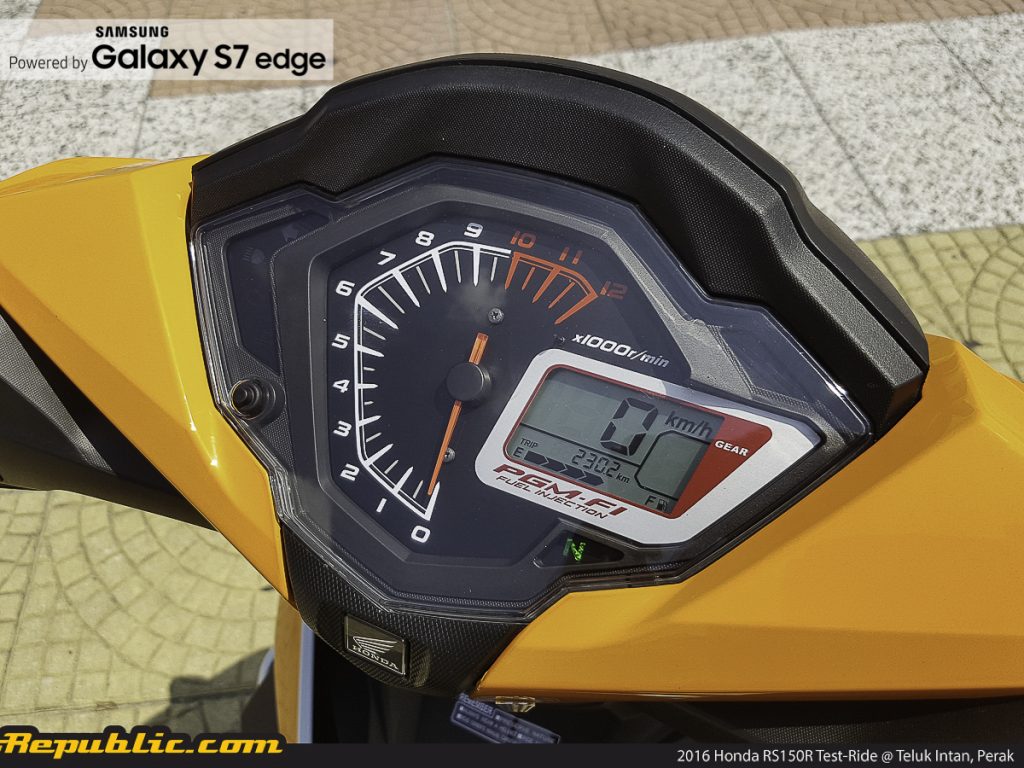 The large analogue rev-counter and digital multi-info screen combination will win definitely over plenty of riders – novices and experienced alike. Not only easy to grasp at a glance, it also featured a neat gear indicator – something even many bigger and more expensive middleweights still fail to specify.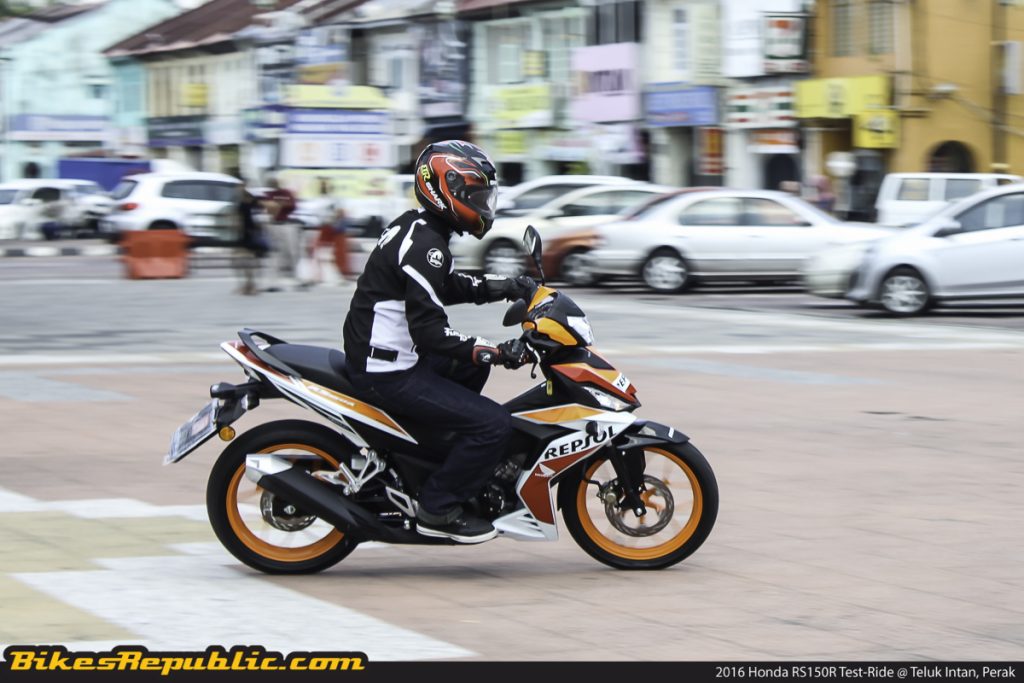 On the move, the liquid-cooled DOHC 150cc single-cylinder mill and the six-speed manual transmission felt very perky. It does take some getting used to initially as it favours peak torque and power delivery in the higher rev-band – an unsurprising quirk for a mill with a 10,000rpm redline.
Nevertheless, the feather-light clutch lever action, plus this cub's typically compact dimensions and light 123kg weight made riding a lot easier. Adding to this was the highly balanced suspension setup too. There was sufficient travel and damping that made urban travels bearable, yet it didn't compromise too much on sporty stiffness should you take it out of the urban condition.
On regular city streets, the Honda RS150R felt rather decent. Filtering through the traffic of Teluk Intan's Cub Prix-fuelled traffic congestion was. The gear ratios also felt well thought out, with the presence of a sixth gear adds further to this cub's long distance capability as well.
Truth be told though, this sporty cub truly came alive once unleashed around the Teluk Intan Cub Prix street circuit. Don't let its status as a cub fool you though, the RA150R's combination of its free-revving powertrain and lightweight chassis offered droves of fun whilst tackling the 1,305-metre street circuit.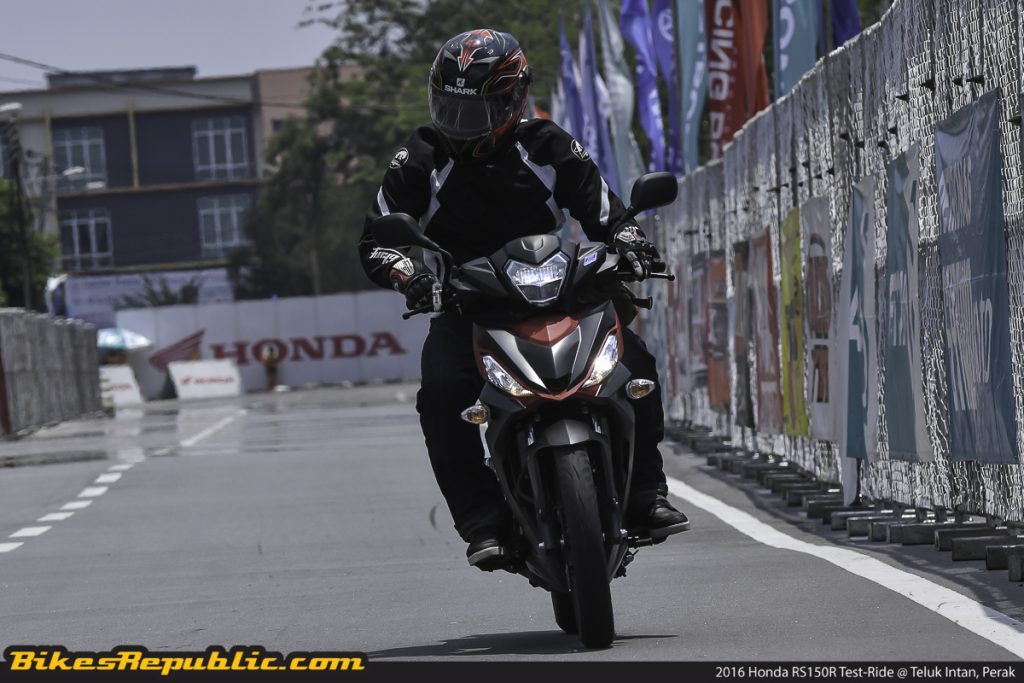 There were few surprises, the first of which being this cub's impressive cornering ability. This is perhaps the result of the wider than average 90/80-17M/C 46P-sized front tyre primed. Not only did it offer greater front-end grip, it also gave the RS150R a sharp turn in ability and made corners fun.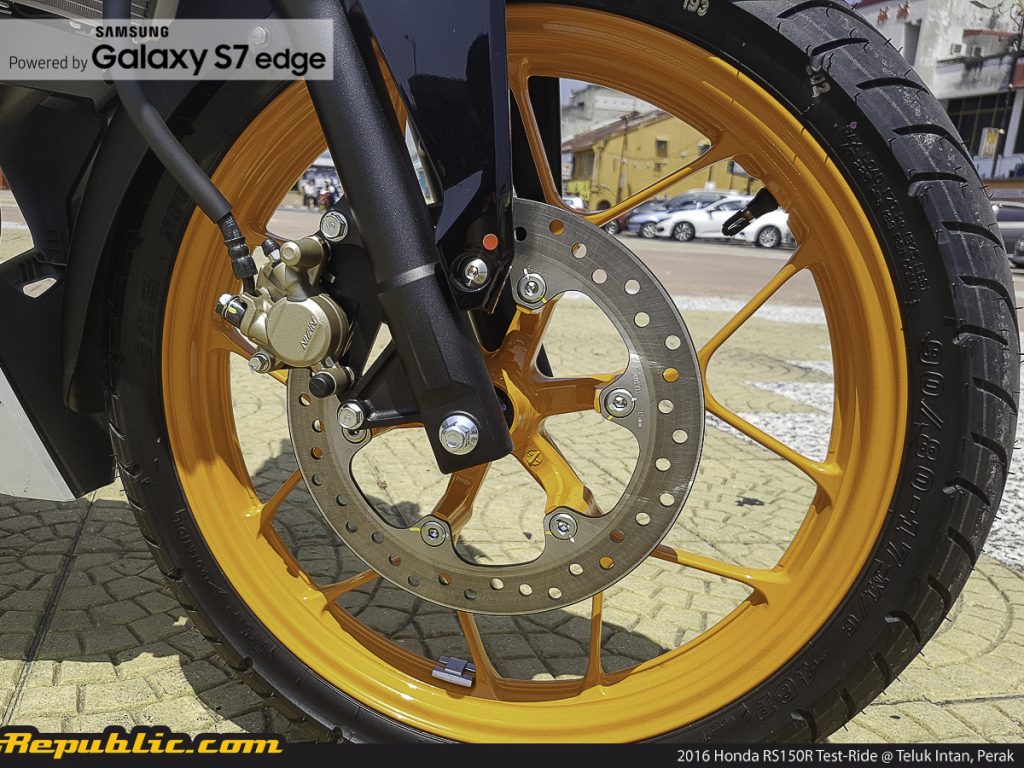 The other surprise was the brakes, or the apparent lack of it actually. On paper, the single-piston calipers grabbing the front's 296mm disc and rear's 190mm disc sounded promising. In reality though, the front unit felt unnervingly weak, and halting this cub took the combined effort of both the front and rear units.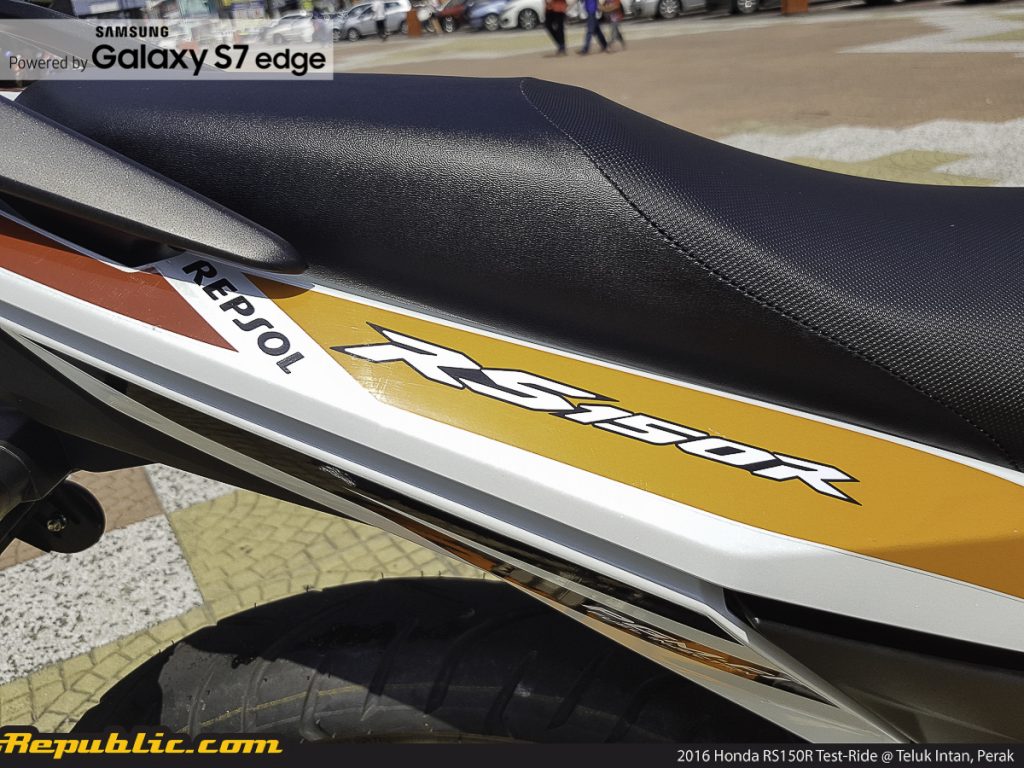 While it may seem like a huge blow to this sporty cub's dynamic performance, it is worth pointing out that the bikes we tested were still in stock factory settings. Most buyers will eventually have the front brake lines tweaked to one's own desire anyways, so we'll cast this quirk aside for now.
Beyond that, the Honda RS150R's other quirks are relative few and predictable, but easily remedied with aftermarket accessories. More importantly, Honda has finally given a solid rival against the long dominant and rivalling Yamaha Y15ZR in this particular segment of cubs.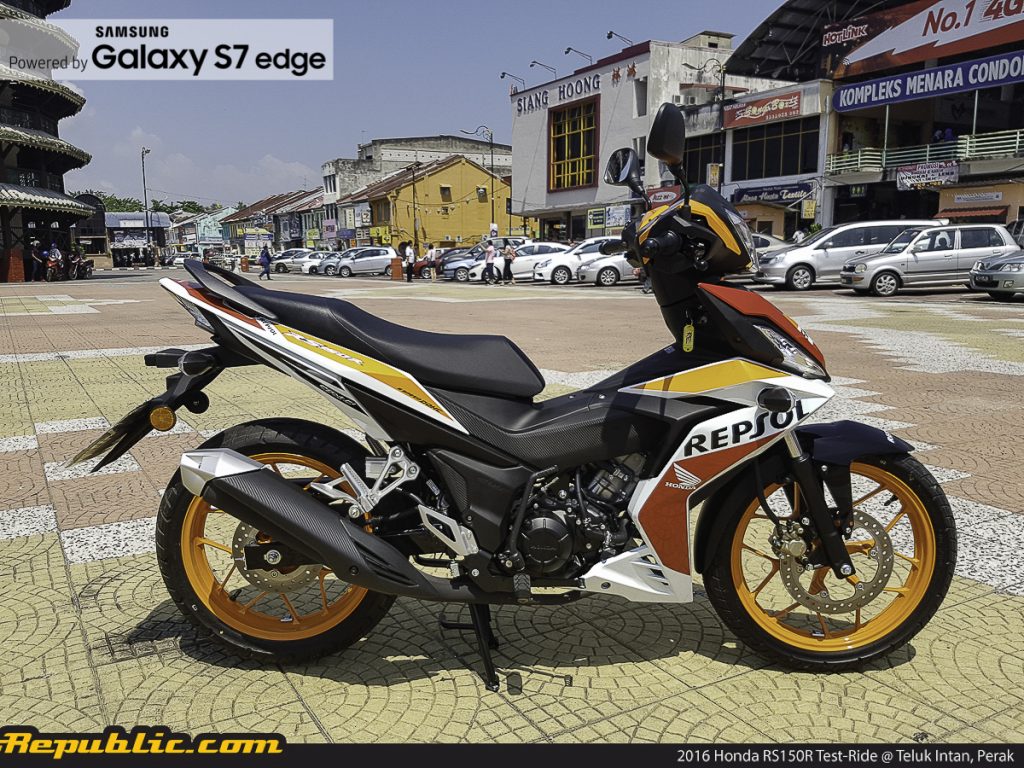 Prices start from RM8,213.94* for the Standard variants available in matte black and matte blue schemes. The premium 'Advanced' variants however starts from RM8,374.94* and are offered in metallic red or Repsol livery options instead.
Though slightly more expensive than the rivalling Yamaha Y15ZR's asking price of RM8,210.76, the Honda appears to have the upper edge with its twin-cam powerplant, six-speed transmission, its wider front tyre and the LED headlamp.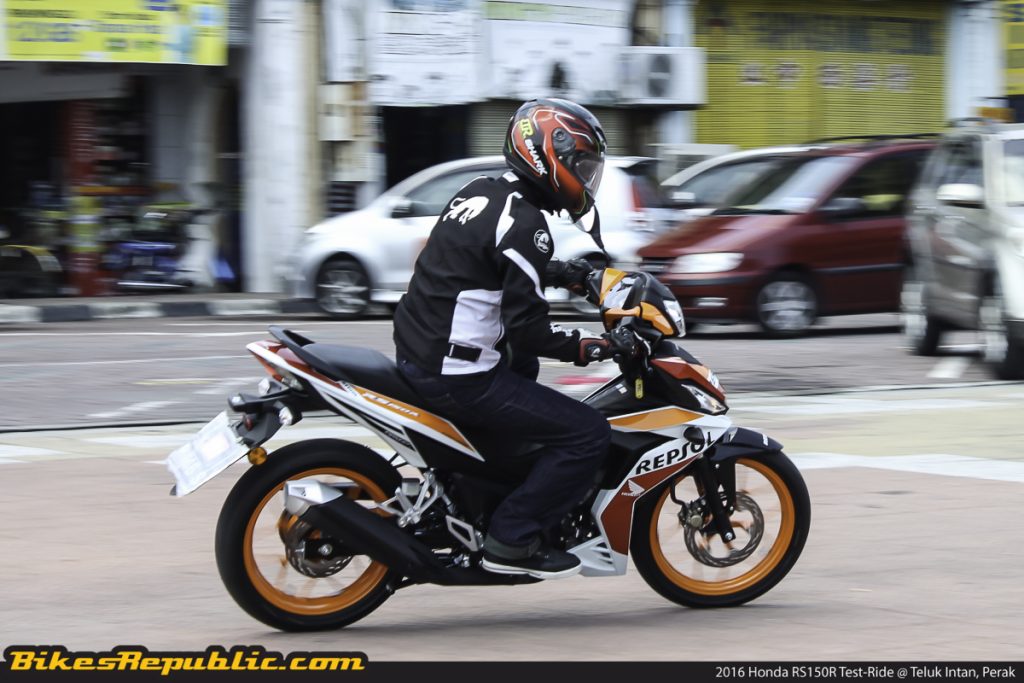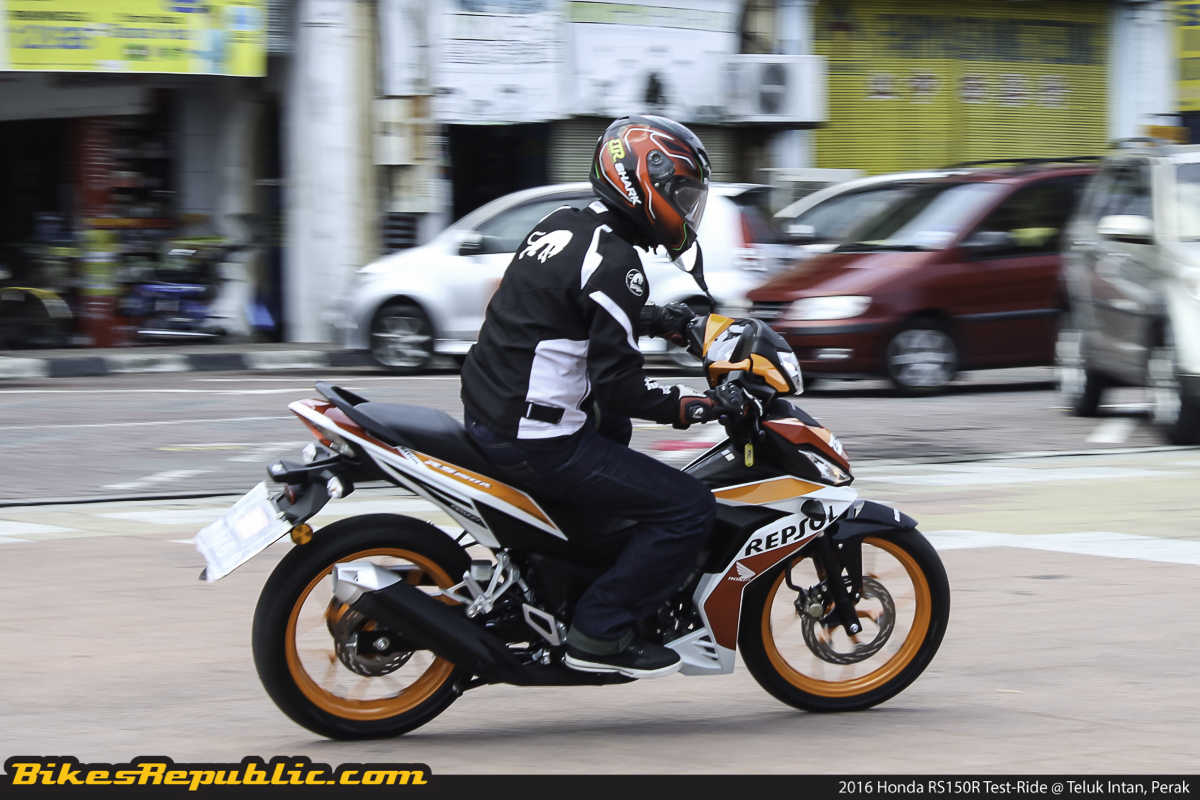 As to which is better, we reckon a head-to-head test would properly determine that. For now though, we reckon the competition between the two will be undeniable heated in the coming months.
(* Basic selling price with GST sans insurance, road tax and registration costs)