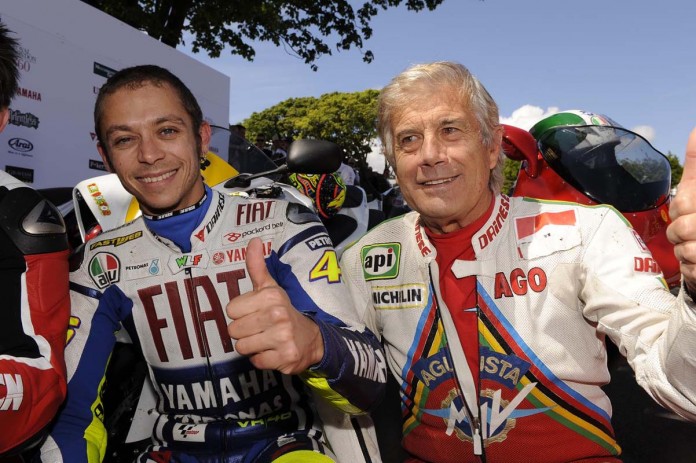 THOUGH many riders – professional and semi-pros alike – regard the Isle of Man TT as one of the pinnacle events of the two-wheeled racing fraternity, there are still some who still view it as a mad game.
Take seven-time MotoGP champion and superstar rider Valentino Rossi for instance. In a recent interview, the Italian pro-rider stated his view of the event and course as being far too dangerous even for him. Rossi further revealed that his biggest fear at the venue is getting injured.
"I did a lap of the Isle of Man, and I understand why people love this because it's f**king awesome. It's unbelievable, great. But, unfortunately, it's too dangerous. Sometimes, riders are crazy."
Rossi visited the island in 2009 to present the awards to the TT's winners that year which included John McGuiness. Rossi later had the opportunity to experience the 38-mile (61.15km) course on a Yamaha R1 alongside fellow Italian and riding legend Giacomo Agostini.
Living up to its heritage and status, Rossi only had this to say to sum the TT up: "The Isle of Man is very difficult. If you make a mistake, maybe it's the last mistake."
And just in case you can't relate to how dangerous the Isle of Man TT really is, here's a documentary on it create by Al-Jazeera tv station, yes the news channel.
Image credit: The Yellow Community