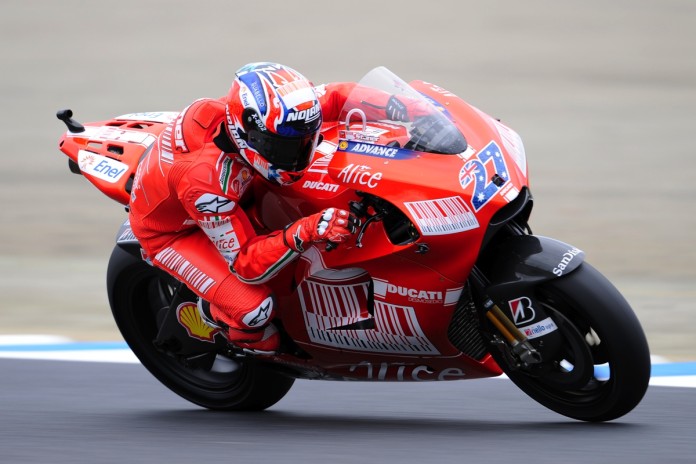 Retired MotoGP ace Casey Stoner seems likely to make at least one race start with Ducati this year.
Now back at Ducati, the likelihood of Casey Stoner making at least one race appearance seems even more likely this season. After leaving the Honda Racing Corporation (HRC) late last year to re-join Ducati as a test-rider and brand ambassador, the Australian rider appears to have a much heavier involvement in the Italian encampment compared to his post-retirement stint as a test-rider at HRC.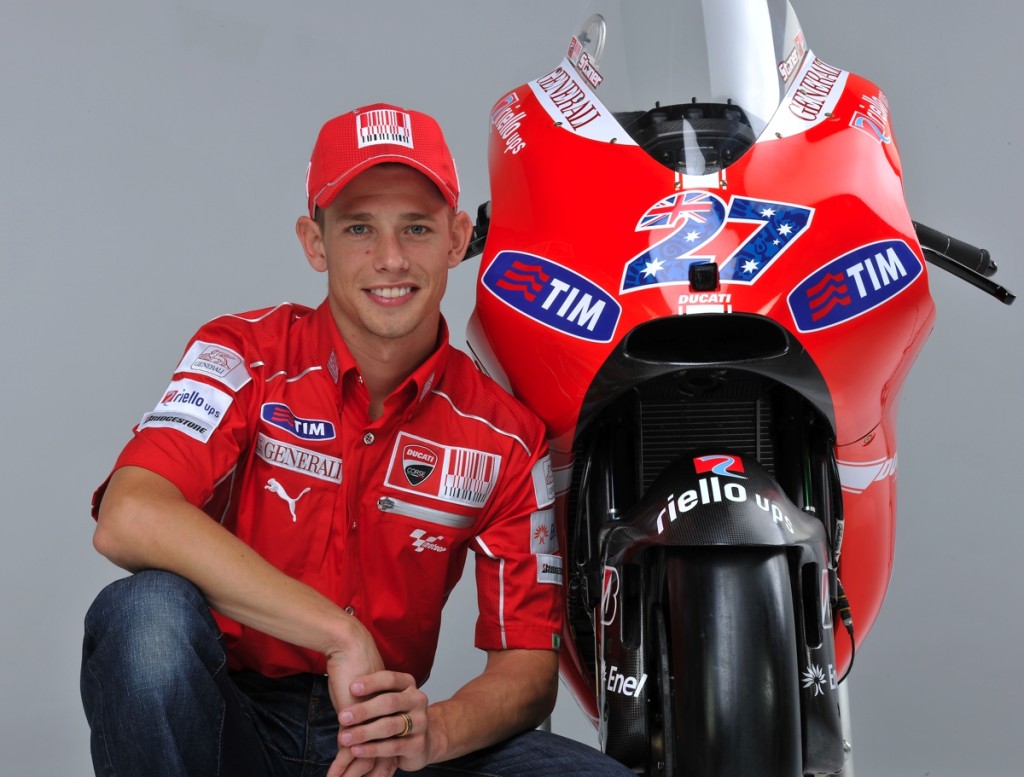 What is clear here is Ducati's intent towards fully leveraging itself using Stoner's full potential and not limit him to just several test session per year. And although both sides made no clear indications of a race return for the Australian, Ducati's CEO Claudio Domenicali also did not rule out the possibility of Stoner's return for at least one race.
Furthermore, a report by an Italian site also quoted Stoner for stating his own consideration to make a racing return at least once after completing the upcoming pre-season test sessions in Sepang. He added, "I have a task that is also a bit of a goal. I want to work well with Gigi Dall'Igna, so I want to help engineers and pilots with the development of the bike. My goal is to contribute to the cause and make the Ducati win again."
Stoner continued further with a statement saying that he knows that Ducati would provide him with a bike immediately should he decide to race. For now though, this still remains only as a possibility until the Sepang pre-season tests are finished at least.
Source: AutoEvolution
Image credit: Ducati Press