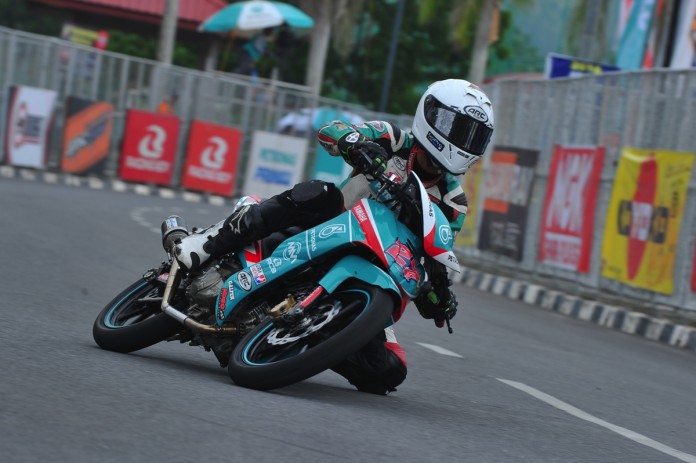 Kasma Daniel keep title hopes alive after dominating 2016 Petronas AAM Malaysian Cub Prix Round 3 in Kangar, Perlis.
Round 3 of the 2016 Petronas AAM Malaysian Cub Prix championship got underway over the recent Labour Day weekend in Kangar, Perlis. The year's third round comes just a fortnight after hosting its second round in Penang.
As always, the weekend began with a full day of practice shootouts throughout Saturday before progressing into the Qualifying and Race shootouts on Sunday.
CP130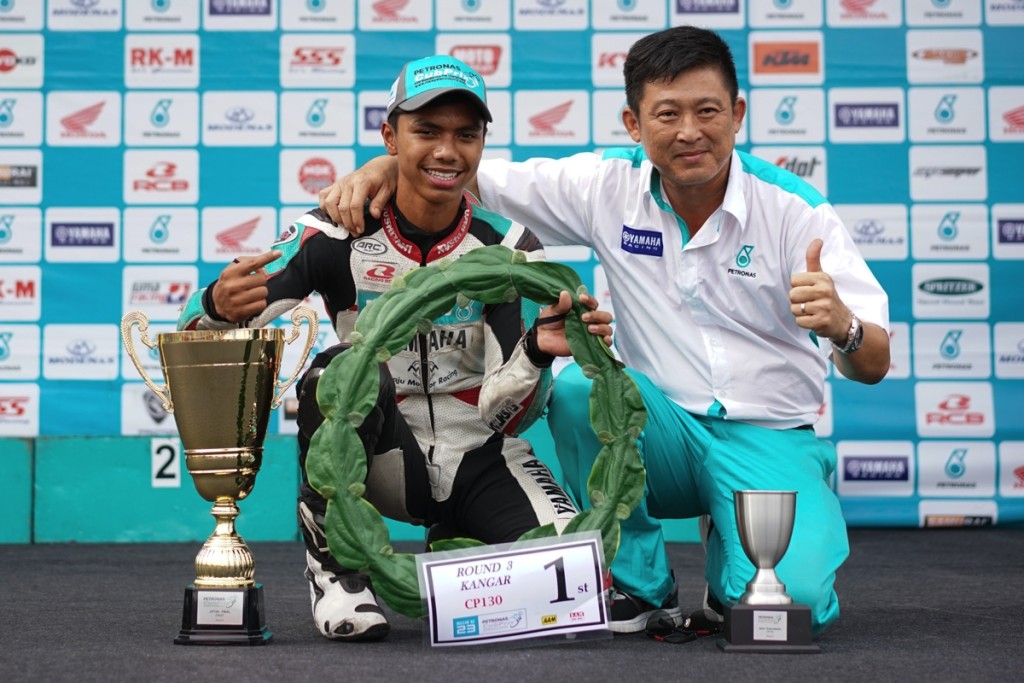 Despite dealing with a fever caused by the recent heat wave, rider Kasma Daniel soldiered on and took top glory in Perlis. Having started from pole position, the Johore native was able to ride his Petronas Yamaha Maju Motor race machine perfectly in Sunday's race.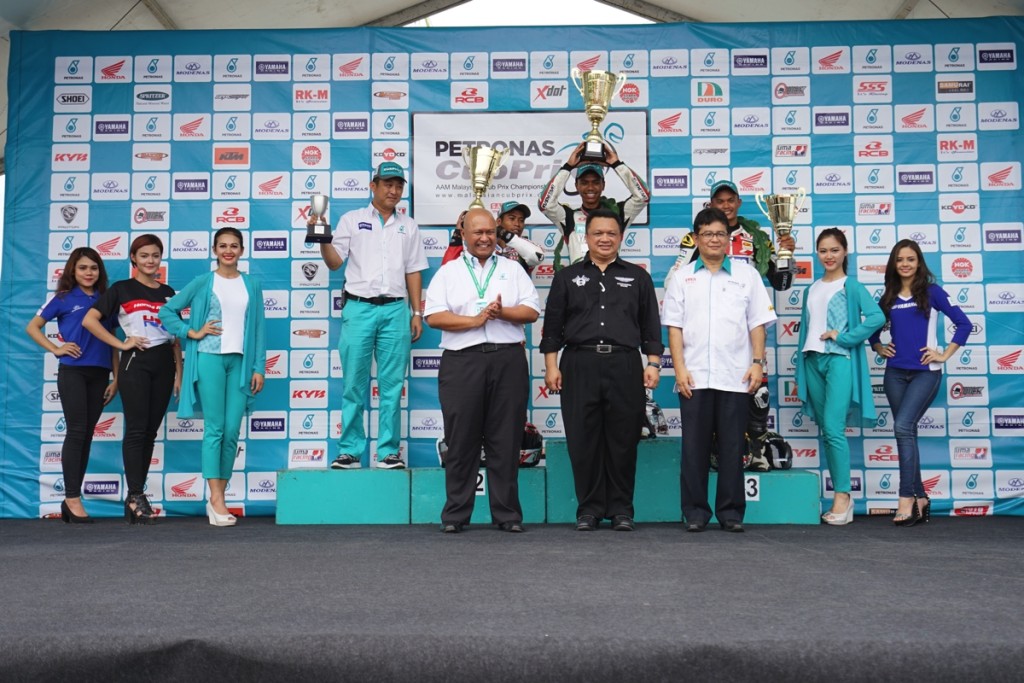 Kasma took his second win of the season with a convincing gap of 1.556 seconds ahead of Mohd Adib Rosley in second position astride the Motul Zeneos Yamaha YY Pang bike. Harian Metro SCK Honda rider Mohd Hafiz Nor Azman finished in third and took the final podium spot in the premier CP 130 class.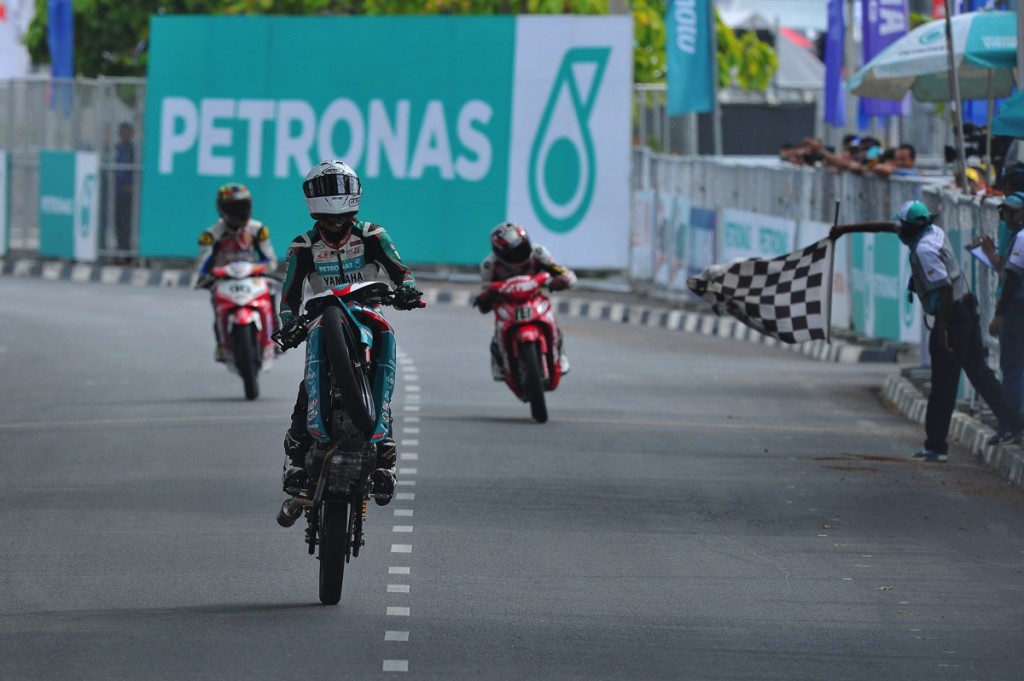 With his win, Kasma has kept his title hopes alive by scoring vital points. The 16-year-old rider is just 8 points down of veteran rider Ahmad Fazli Sham who leads the standings with 58 points.
CP115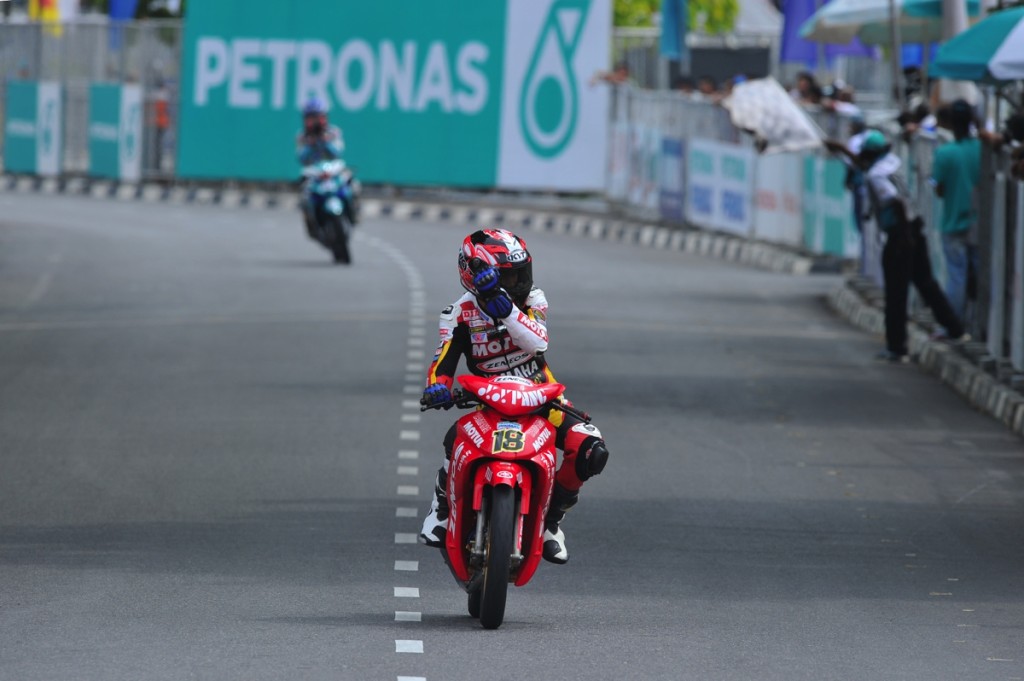 The weekend's supporting CP115 category, on the other hand, saw Motul Zeneos Yamaha YY Pang rider Tengku Amirul Haffirudin snatching the race win away from the other front runners. Starting from second place, Amirul stormed ahead and took the race lead on Lap 3, controlling the race from then on until the chequered flag was waved.
Joining Amirul on the podium was Petronas Yamaha CKJ's Ahmad Syukran as well as Petronas Yamaha Maju Motor's Md Akid Aziz in second and third respectively. With his win, Amirul scored his third podium finish in a row so far this season, and his consistent performance has resulted in his unchallenged gith for the title for now.
Amirul leads the CP115 standings with 70 points, which is a good 19 points clear of second place rider Md Harith Farhan Baharin who has 51 points, and a solid 32 points advantage over third place rider Md Fareez Afeez and his score of 38 points so far.
Wira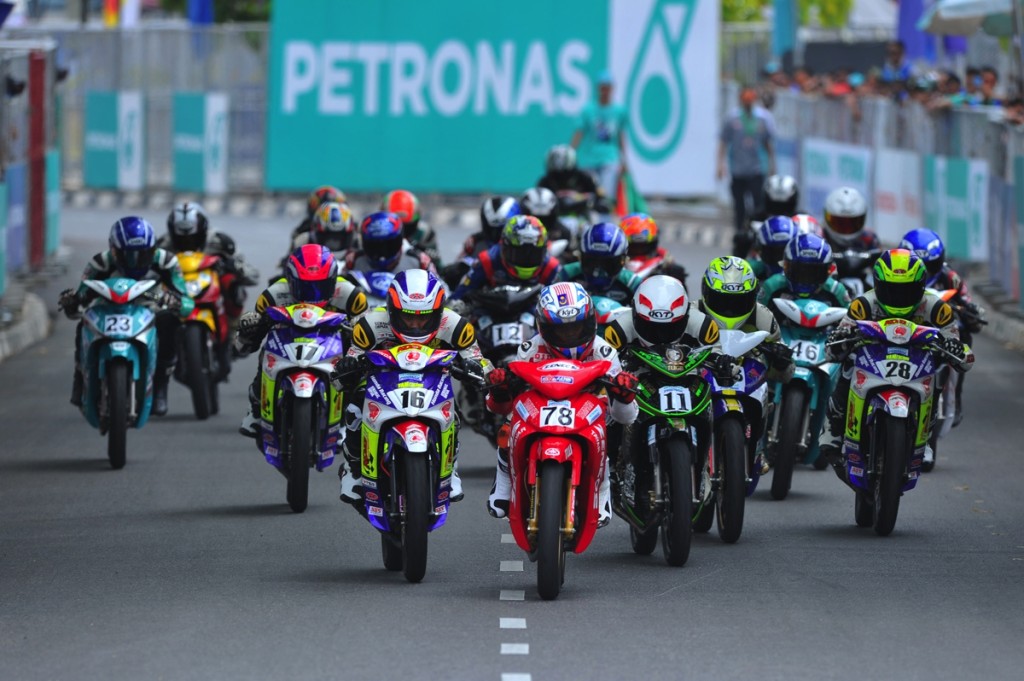 Last but not the least came the triumphant performance of Idemitsu Kozi Yam Honda Racing rider Shafiq Ezzariq in the sophomore Wira class. Shafiq's only challenge came in the form of Helmi Azman astride the IUGB AFB Tech machine. Both Shafiq and Helmi are no strangers to each other as both have competed together in the Shell Advance Asia Talent Cup Moto3 series previously.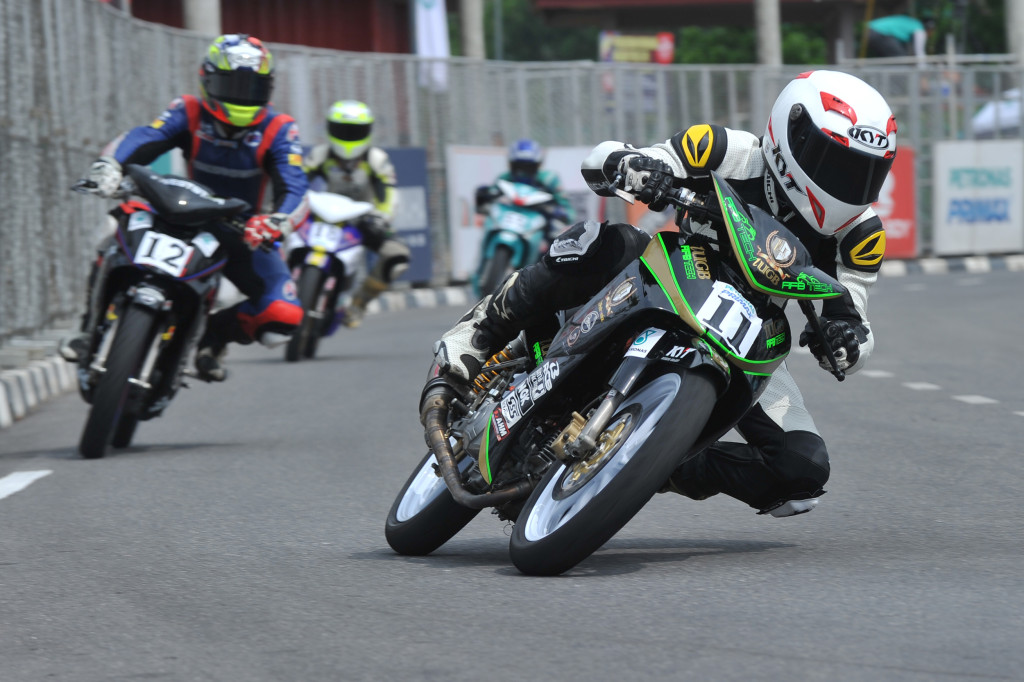 Helmi managed to steal pole position away from Shafiq in the qualifying shootout, but Shafiq's impressive race pace was unbeatable. The race win in Kangar also marked Shafiq's first career hat-trick record as well. Helmi took second place whilst rider Md Idil Fitri Mahadi finished third and claimed the final podium spot in the Wira class.
With three wins in a row, Shafiq now has the maximum score of 75 points after three rounds and leads the Wira class standings with a significant margin of 41 points ahead of Saiful Azhary Muhamad in second with 34 points. With seven rounds still left in the season, Shafiq's dominance is already looking difficult to beat for the rest of the Wira class teams and riders.
Round 4 – Pasir Mas, Kelantan
The Malaysian Cub Prix championship will resume once more in Pasir Mas, Kelantan in just a fortnight's time. Round 4 in Kelantan will be held on May 21 and 22.