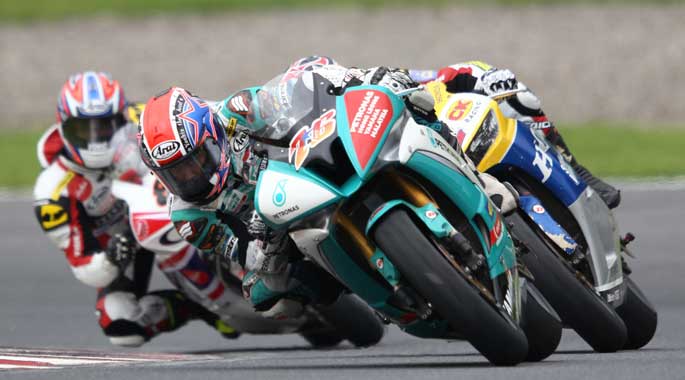 Day one of Round Four of the 2014 PETRONAS Asia Road Racing Championship in Suzuka, Japan saw the local riders having an upper hand on track knowledge as the first day of practice went underway.
Here are some highlights of the day by Two Wheels Motor Racing.
ITO TAKES CHARGE ON FIRST DAY AT SUZUKA
Team PETRONAS Hong Leong Yamaha's Yuki Ito brought home the fastest time of the first day's practice in the SuperSports 600cc class when he stopped the clock at 2'15.030s.
"Today's time is still far from my personal best at this circuit. During the All Japan, I managed to clock within the 2'12 range. Because of that, I am confident that lap times will drop further by qualifying," said Ito.
Split seconds off Ito's pace, Katsuaki Fujiwara of BEET Kawasaki Racing posted the second fastest time of the day with 2'15.466s.
"The track hosted the Super GT last week and the track is still a little bit dirty. With more track time for the bikes, the track conditions will certainly improve. For sure, today's time was not so impressive," Fujiwara agreed with Ito.
While Ito and Fujiwara are provisionally the front runners from the first day, Malaysian youngster Mohd Zaqhwan Zaidi of MUSASHi Boon Siew Honda Racing also showed his potential to qualify for the front row when he chalked up the third fastest time of the day, 2'15.535s.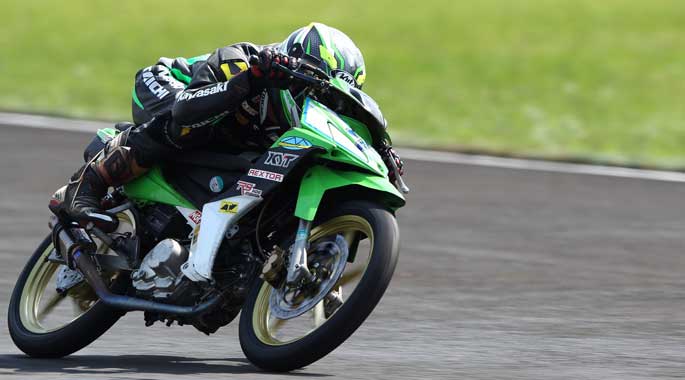 GUPITA: KAWASAKI MAY HAVE AN ADVANTAGE
In the Underbone 130cc category, championship leader Gupita Kresna Wardhana from team Kawasaki KYT Rextor Manual Tech emerged fastest from the second free practice session after nothing up a time of 2'46.190s.
Harian Metro Y-TEQ SCK Honda's Ahmad Fazrul Sham was second fastest with 2'47.977s followed by Hokky Krisdianto of Outdo Koyoko Motul Yamaha YY Pang with 2'48.090s.
"The bike is in good condition and our set up has yielded better results than I expected," said Gupita. "I feel that my Kawasaki will have a strong advantage thanks to the decision for the Underbone 130cc bikes to race full track at Suzuka. The long straights and sharp corners suit my riding style and machine very well. I am feeling really confident right now."
KUROGI MORE DETERMINED AT SUZUKA
Suzuka born-and-bred Reitoku Kurogi is determined that he will not be bested at the track he calls home. Already crowned a champion here at the Suzuka Circuit, Kurogi is hoping to take over the role of lead rider from Khairul Idham Pawi here on his home track.
After the first day of practice, Kurogi looks to be pacing himself well when he set the benchmark with a time of 2'46.457s, edging out championship leader Khairul Idham Pawi who clocked 2'47.294s and a constantly improving Chuang An-Yu who finished third with 2'47.477s.
"This round is very important to me, for personal reasons. I badly want to do well here and I don't want to be outshone in front of my home fans. So I will keep pushing myself to excel even more," said Kurogi.