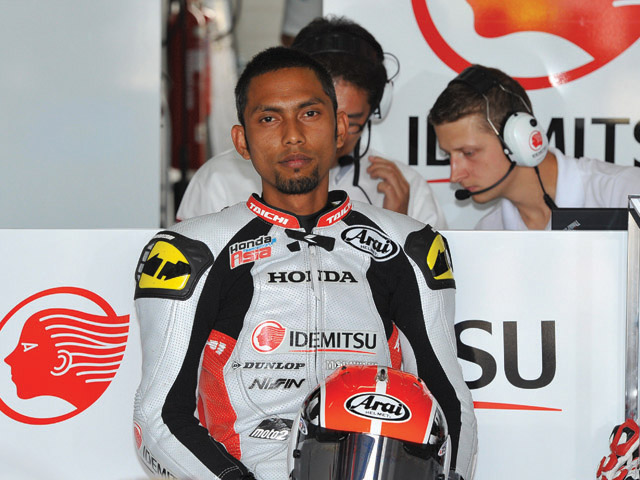 Malaysian Moto2 rider, Azlan Shah Kamaruzaman is hopeful he will be able to score points in the 2015 World Moto2 Championship following a positive outing during the pre-season test at the Circuito de Jerez, Spain on Thursday.
The 31-year old riding for Honda Team Asia came in sixth quickest overall in the three-day test that was heavily affected by strong wind and intermittent rain showers since it commenced on Tuesday. Azlan posted his best lap in the first session on day two (Wednesday) and recorded an impressive 1'45.729s, which was almost a second faster compared to his best lap at the same circuit last year.
"We came to Jerez prepared and I am pleased with the results," said Azlan who earned his Moto2 ride having clinched the 2013 Asia Road Racing Championship SuperSports 600cc title.
"I have been training hard physically for the past two weeks and I can feel my fitness and riding has improved tremendously. Unfortunately, the treacherous weather prevented us from showing what we can do onboard the bike. But not everything was lost because we still got to test the wet-setup which is important for several races this season," he added.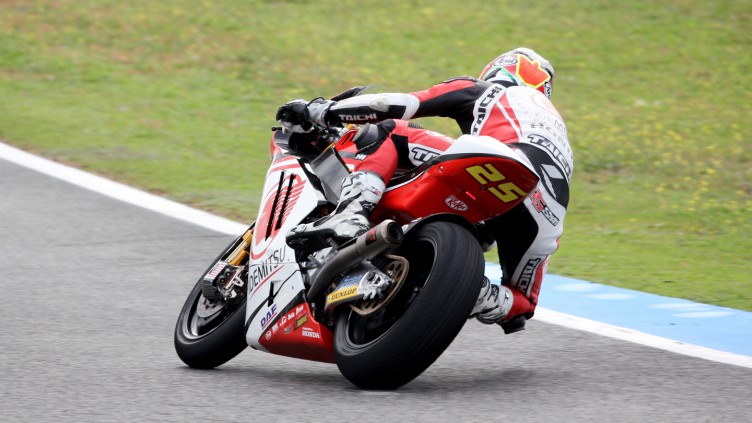 Speaking about his expectations for the upcoming season, Azlan commented, "I feel confident for 2015, which also marks my second year in Moto2. I managed to complete 88 laps throughout the three days and felt really comfortable on the bike. In comparison, last year I struggled a lot with the Kalex machine especially at corner entry. I'm sure if I keep working in this direction, I will be able to score points in some of the races this year."