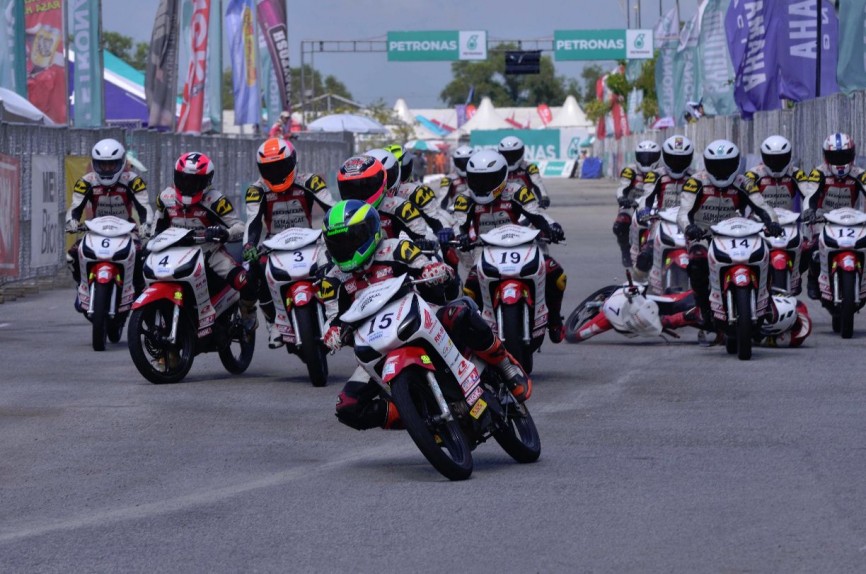 Aspiring riders looking to kick-start their career in competitive racing will get a chance to do so as the PETRONAS AAM Malaysian Cub Prix Championship announced that the one-make categories for the 2015 season is now open for registration.
Working hand in hand with manufacturers, Boon Siew Honda Sdn Bhd and Hong Leong Yamaha Motor Malaysia Sdn Bhd, these one-make series play a key role in the continuous effort to unearth new talents in the local racing scene.
The one-make category has been instrumental in the discovery of some of Malaysia's best racers to date. PETRONAS Talent Development riders, Hafizh Syahrin Abdullah (Moto2) and Mohd Ramdan Rosli (Moto3) started their career in the Yamaha series while Moto3 rider, Mohd Zulfahmi Khairuddin began his with the Junior GP Racing Dream in 2007.
Others en route to making their mark on the international level includes 17-year old Khairul Idham Pawi who clinched last year's WIRA and Asia Dream Cup title.
"Motorsports is expensive and often aspiring riders face difficulties kick-starting their career. This is where the one-make series come into play. With the manufacturers providing the bike, equipment and technical assistance, the riders can just concentrate on honing their skills against a level playing field," said Safe Aim Mutual Sdn Bhd (SAM) Promotions Director, Ron Hogg, event promoter for the Malaysian Cub Prix Championship.
Riders who are interested can register by getting in touch with SAM's personnel at 03-8733 8787 from 10am to 5pm, Monday to Friday. Alternatively, they can also register on the Malaysian Cub Prix Facebook page.
Registration closes on 23rd January 2015.