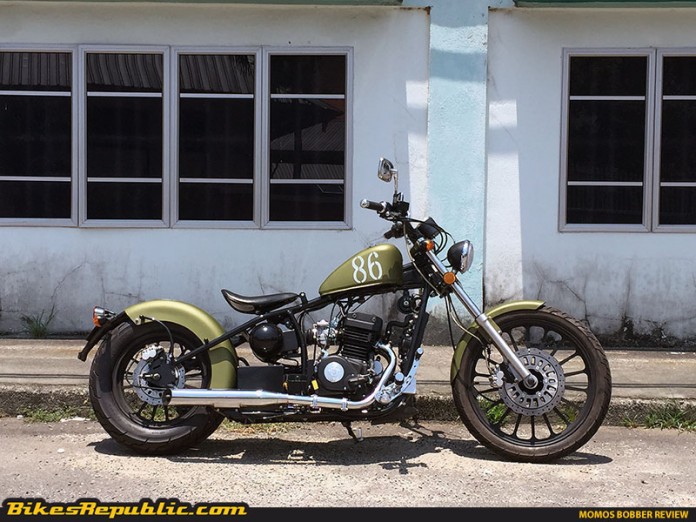 Are cheaper bikes really inferior to the more expensive ones? Many may think so, but this classic looking chopper is priced at just below RM20,000. Wasn't expecting that were you?
Despite its military-isque outfit and the 60s bobber design, this bike is from a company called Momos motorcycles, and is actually a Chinese product that is imported into Malaysia by Mofaz Motorcycles Sdn Bhd, then assembled in Bandar Puncak Alam by Chear Global Sdn Bhd. The latter company is known to be highly experienced in the local motorcycling industry through its distribution firm, Chear Motor network. Which means this Momos Bobber is distributed by Chear Motor. We just called them and they said there is plenty of stock, and even a few second hand units that are going at RM12,000-RM13,000. You can call the shop at 03-3341-4593. Ask for CK.
So why is it a big deal? Because besides its seemingly unfortunate name, it is actually a really nice bike, to look at. The riding experience is something else.
In true Bobber fashion, it is devoid of any heavy metals and anything you do not need. And while the entire package is very minimalistic, it is surprisingly good looking.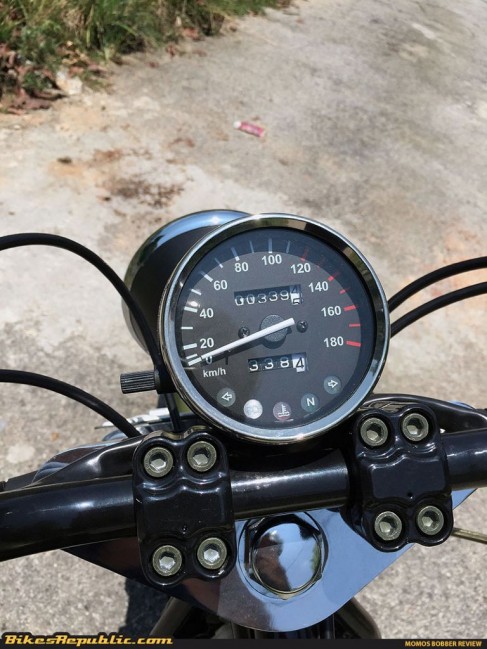 The Momos Bobber however will not impress hardcore, experienced riders. Perhaps the design may attract some envious glances, but not its mechanicals. Powering the bike is a tiny twin-cylinder, four-stroke, water-cooled, 320cc carburated engine that puts out 21hp at 8,000rpm and 24Nm of torque at 5,000rpm.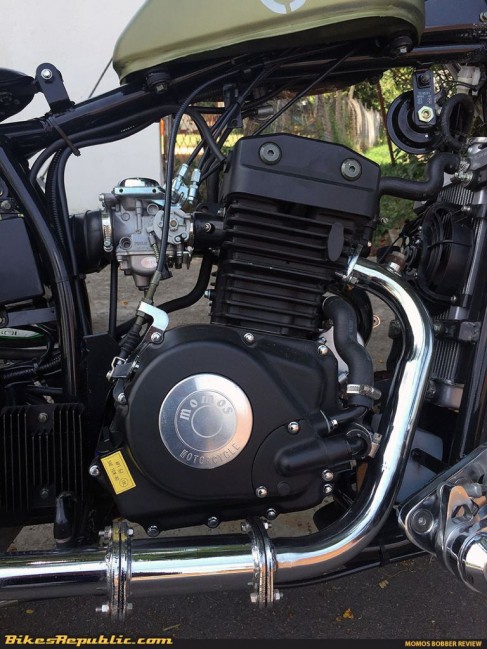 Top speed is rated at 140km/h. The powerplant will not blow you away, and it always feels like it needs a bit more power. But the technology is old school, which means a few simple tweaks will give you more power.
The sound out of the stock exhausts is embarrassing as well, sounding more like a Honda EX-5 than a custom chopper. But Momos motorcycles are all about customisation, and you could buy a custom fishtail exhaust system, which sounds super by the way, for not a lot of money. And we highly recommend it. The sound of a thumping twin-cylinder is iconic. You may not get the roar of a mighty V-twin, but heads will turn in admiration.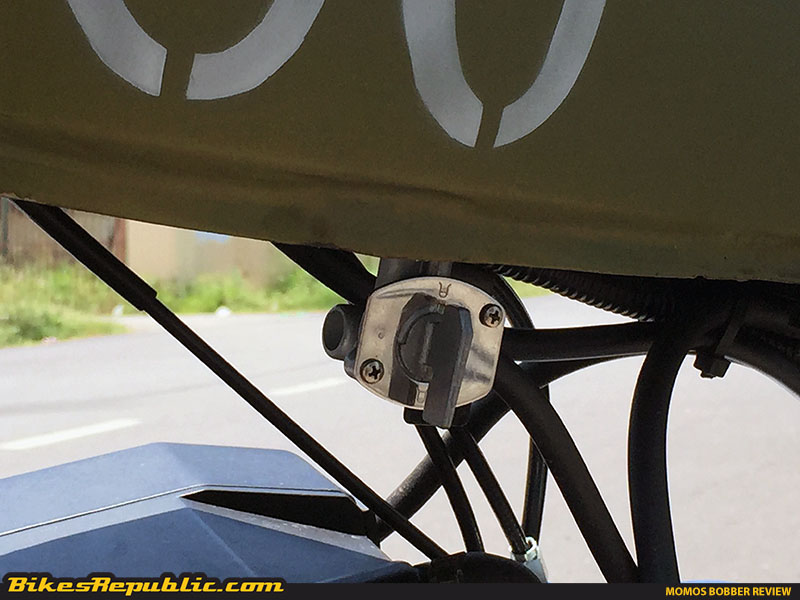 Riding the Momos Bobber is a unique experience. You sit low with your arms and legs stretched out. The position of the foot pegs is a bit odd because you can't just move your feet to brake or change gears, you have to move your entire leg!
And then there is the suspension, this Bobber is a hard tail with just a tiny spring under your seat, so you feel everything. Something as simple as going over a hump can be excruciating as you feel the entire process going through your bum and up your spine. It is all well and good when you are riding on normal, open roads, but hit a patch of bad tarmac and you will be holding on for dear life.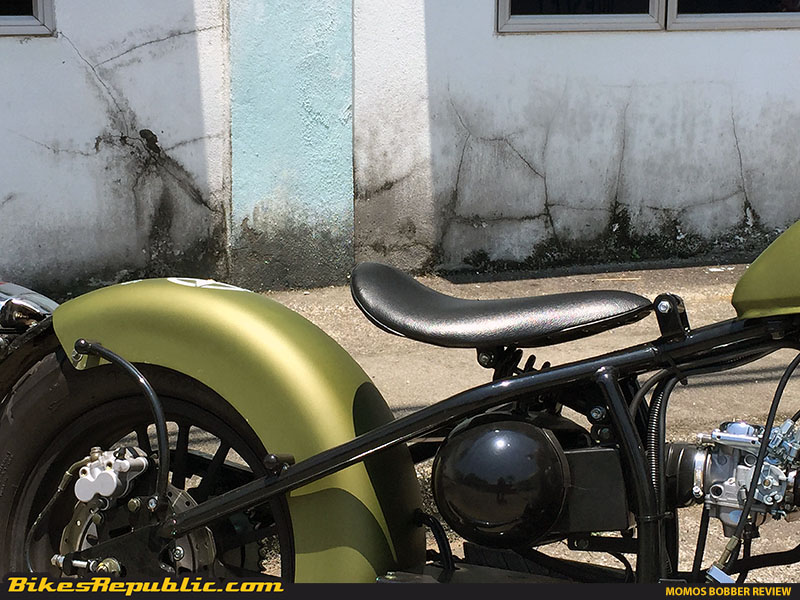 The Momos Bobber is one of those modern bikes that tries to be a classic icon, it does not have a fuel gauge or warning light, it has the old switch which you turn to reserve in case you are running out of fuel. There are however modern touches like a start/stop switch, electric throttle and mighty brakes in the form of twin 300mm discs up front and a single rear disc.
The Momos Bobber is not the perfect bike, it has its flaws, but it is so incredibly good looking that you do not mind overlooking the niggles. It is also a good base bike for future customisation. You can call Chear Motor at 03-6038-8223 or 03-6038-8226 or visit their website at www.chearglobal.com for more information on this awesome starter Bobber.
Specifications
Engine – 2-cylinders, 4-stroke, water-cooled
Bore x Stroke (mm) – 62 x 53
Engine capacity – 320cc
Power – 21hp @ 8,000rpm
Torque – 24Nm @ 5,000rpm
Fuel system – Carburettor, petrol (min RON 93)
Brakes – 300mm twin discs front | Single disc rear
Wheels – Lightweight aluminium
Tyres – 90/90-21 / 160 / 80-16
Length – 1670mm
Weight – 161kg
Top speed – 140km/h