Zaqhwan Zahidi and his teammates steered their Honda Asia-Dream Racing Team to a well-deserved 7th place.

They finished ahead of many works factory teams.

The results meant they finished on position higher than they did in 2017.
Malaysian rider, Zaqhwan Zaidi and this Honda Asia-Dream Racing Team teammates Tory Herfoss from Australia and Andi Farid Izdihar of Indonesia achieved an incredible 7th position at the prestigious Suzuka 8-Hours endurance race over the weekend.
Suzuka circuit typically plays host to the final round to the FIM Endurance World Championsip (EWC). Since the circuit is Honda-owned, the Honda Asia-Dream Racing Team's result was even sweeter.
Honda introduces Honda Asia-Dream Racing team with Zaqhwan Zaidi!
But it was not easy as it seemed. The 5.821-km Suzuka Circuit is challenging in itself, featuring corners upon corners that lead into one another in combination with slow and fast sections, forcing the riders to be on top of their game without places to rest. Now throw in 63 other bikes into the mix.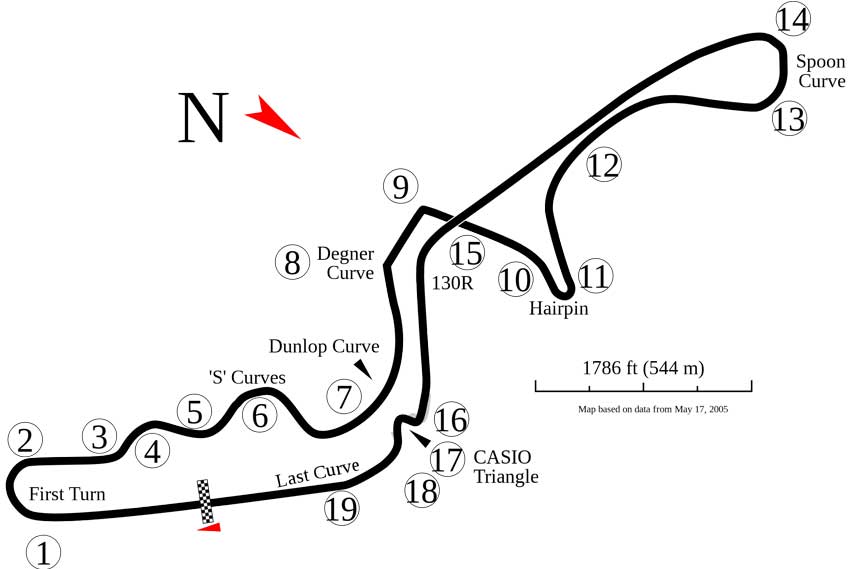 If having to contend with that many man and machine on the track and pits wasn't enough, the weather played tricks on the field this year by being unpredictable at best. There were top-class riders who crashed when they caught out by a rainstorm.
In fact, the circuit was lashed by a typhoon which brought 170 km/h winds with it the night before, but repair crews worked through the night to fix the damaged facilities. (Respect to the Japanese for their hardwork.)
"It's a lot harder this year due to unpredictable weather," said Zaqhwan afterwards. Honda Asia-Dream Racing team manager, Zulhelmi Ahmad said he noted that the weather had impacted the team's temperament, but it didn't sway them from their determination of achieving a Top-10 position at the finish.
"It's not an easy feat to get P7!" exclaimed the joyful 23-year-old Zaqhwan Zaidi. The team had started from 12th on the grid.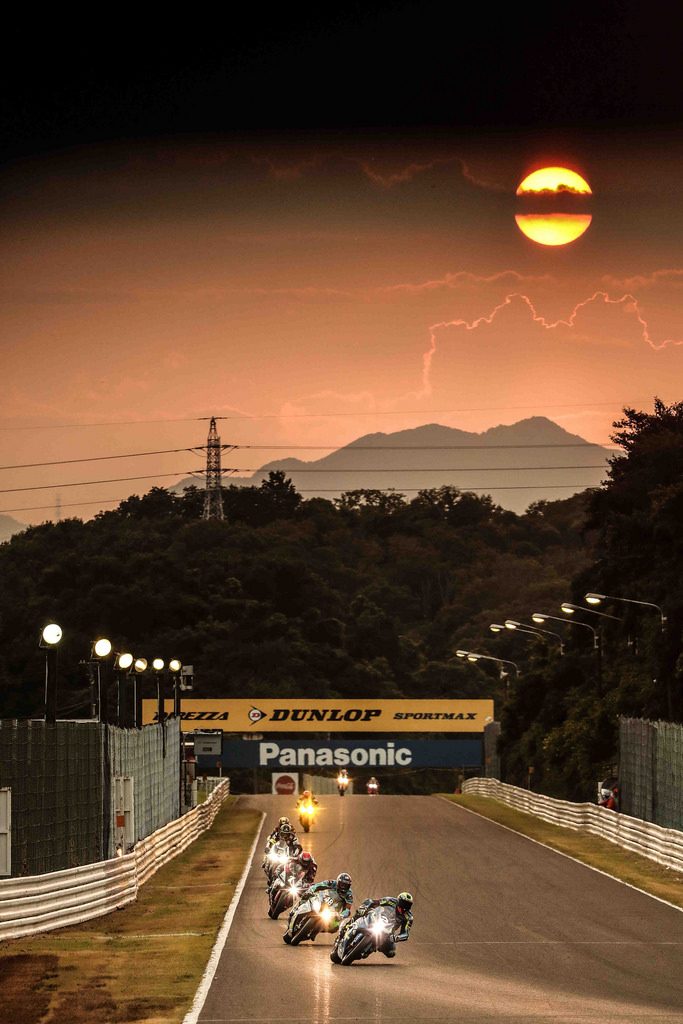 However, the aforementioned Zulhelmi Ahmad, who is also Boon Siew Honda's Motor Sports manager, admitted that he has mixed feelings about the results, "I can't say that I am delighted with the result today as we failed to reach our full potential." The team could've finished on position higher if not for a botched pit stop. "But we cannot ignore the fact that the team did better this year in terms of overall timing and we finished one position above (last year's P8)," he continued.
The Honda Asia-Dream Racing team finished the tough race with a total time of 8h00m:05.666s compared to the winner's time of 8h00m:01.728s, with just 4 laps down. They will definitely do better next year.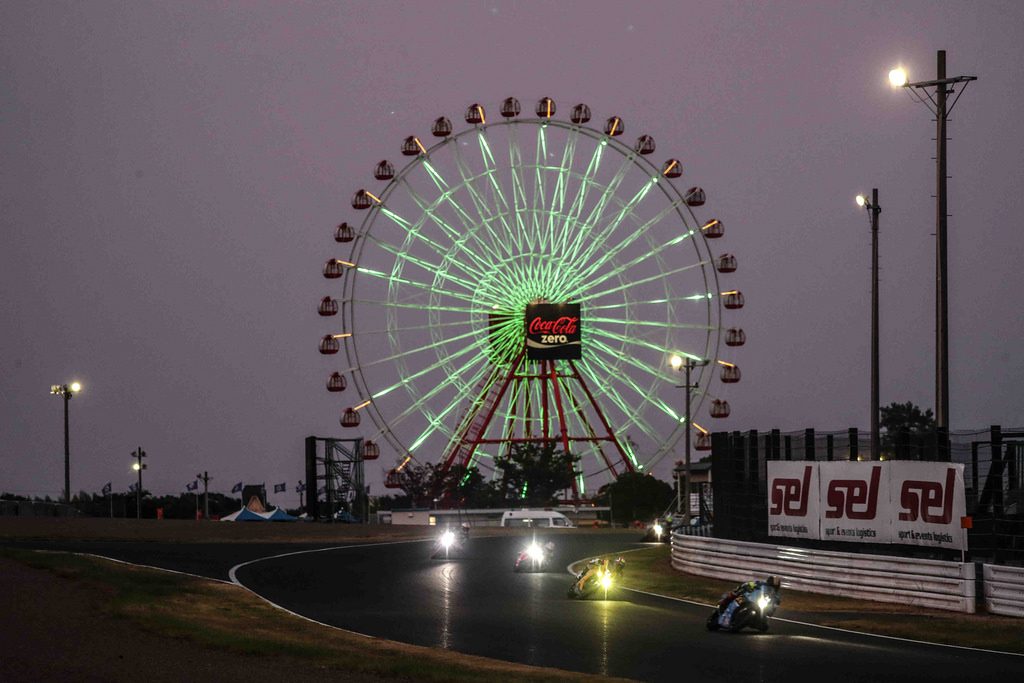 Before we end, and before anyone starta slagging off the 7th place result and the Suzuka 8-Hour Endurance race, let us provide some background.
The Suzuka 8-Hours endurance race actually began in 1978 for prototype TT-F1 (Tourist Trophy Formula One) motorcycles, but as superbikes became more and more popular through the years, the FIM scrapped the TT-F1 class altogether to the benefit of a production-based race.
Also called the Suzuka 8-Hours, the race is an immense event all by itself, usually attracting between 85,000 to 100,000 race fans.
As such, motorcycle manufacturers pay lots of attention to the race and they will field top riders from MotoGP, World Superbike, All-Japan Superbike, and among other prestigious championships around the world to pair up as teams of 3 riders each. Check through the Suzuka 8-Hours history and you'll come across great names such as Wes Cooley, Mike Baldwin, David Aldana, Fred Merkel, Wayne Gardner, Wayne Rainey, Scott Russel, Aaron Slight, Doug Polen, Noriyuki Haga, Colin Edwards, Mick Doohan, Carlos Checa, Casey Stoner, Jonathan Rea, and even Valentino Rossi (in 2001 when he partnered Colin Edwards to win the race).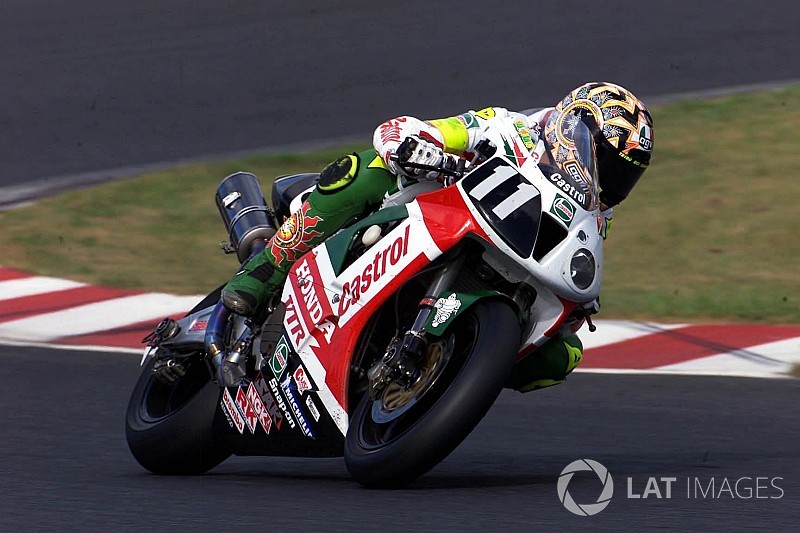 So what Zaqhwan Zaidi said is right, to come home in 7th ain't easy, given the level of competition. The Honda Asia-Dream Racing team had actually finished behind F.C.C. TSR Honda France, who are the 2018 EWC Champion and one of the regulars in the GP scene; while finishing ahead of the Moriwaki and Yoshimura Suzuki works teams.
The problem with many racing series around the world, apart from MotoGP, is due to lack of telecast in mass media, resulting in most people being misinformed. But keep in mind that it doesn't mean the race isn't prestigious if it isn't televised.
Anyhow, let's celebrate our national rider, Zaqhwan Zaidi and Honda Asia-Dream Racing team's great result. We hope there will be more from the likable rider and team.