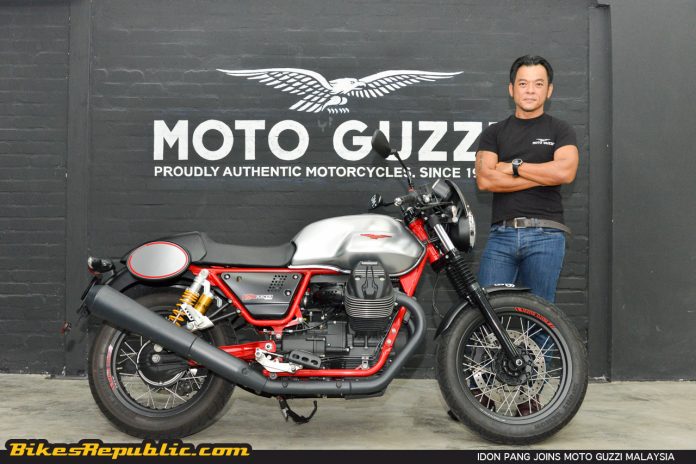 We spoke to Idon Pang, the Aftersales Manager for GB Workshop, the official aftersales service centre for Aprilia and Moto Guzzi Malaysia about certified technicians.

Idon iterates that there is a shortage of certified technicians in market.

Especially that motorcycles are now more and more complex due to electronics.
Since we have been posting about certified motorcycle technicians, we decided to speak to a well-known aftersales manager on his thoughts on the matter.
The person we spoke to was Idon Pang, who is known for his dedication to motorcycle aftersales, his resourcefulness, customer-centric ethics and experience in Moto Guzzi, Vespa and Aprilia motorcycles, among others.
Bikes Republic (BR): Hi Idon, we'd like to talk about your thoughts on certified motorcycle technicians.
Idon Pang (IP): Yes, sure. I have met some people and read about TOC Automotive College's Superbike Technician Course recently and I think it's a fantastic idea.
I've been in the industry for more than ten years right now and my challenge in aftersales is having enough certified technicians to carry out the work. Many people don't see it, but I think TOC have noticed this issue. There is a big gap between current motorcycle technology and the people who are certified to handle and maintain these technologies or making it even better. The gap is very big.
The European countries and also America have many certified technicians, called "engineers," who are able to handle these new technologies.
Asia, on the other hand, is the fastest growing motorcycle market but the level of our workforce is very, very far behind.
That's why I'm very happy to see TOC pick this up.
BR: What's the difference in working with certified and non-certified technicians?
IP: I've been very fortunate to work with both throughout the years. In fact, I am a bit of both, as well.
I am certified for a number of motorcycle brands; as you know I'm more skilled towards Italian bikes. I learned through non-certified methods in the beginning. My sifus like the late Mr. Eddie Chia and later his sons, and a number of small motorcycle workshops taught me the tricks and tips of the trade. It's from here that I saw both extremes.
Having certified technicians means that things had to be done to a certain standard. For example, Malaysia is now adopting standards for mechanics, so we are hopeful that this will provide better quality work for customers.
To be honest with you, certification alone isn't enough as the student may study really hard just to pass exams, but they didn't brush up on their practical skills they will lose them.
And I meant simple skills just as catching engine timing, using sensors to detect problems or troubleshoot, mechanical failures and so forth.
Why It is Important to have a Certified Technician Working on Your Bike
BR: Speaking about new motorcycle technology, how do you see the progress?
IP: It's moving at a very rapid pace. Manufacturers are increasingly adding more new technologies every year to add value to their products.
The biggest thing now is of course electronics such as traction control, anti-wheelie, ABS. Things like APRC (Aprilia Performance Ride Control rider assist suite) have been around for about 10 years but it's now being more and more prevalent throughout the industry.
But there are very feel few people who could understand, maintain and repair it. There are not more than two-handful of people who could work on these technologies currently in Malaysia.
So, certification in that area is very important. But that certification must also include practical training.
(Editor's note: 70% of the TOC Superbike Technician Course consists of practical training, preparing the students for the real world.)
BR: How do you see the career paths of certified technicians?
IP: Firstly, it's true that there are very good non-certified technicians who learned through the hard way and from the experience passed down through many generations. This is why there are motorcycle owners who send their bikes to them. There's nothing wrong with that, of course.
But again, technology is outgrowing our skills. We are at this paradigm change in motorcycle technology and industry. And yet we aren't churning out certified or skilled technicians fast enough.
Secondly, many of these experienced old-hands have retired or retired without passing on their knowledge to the new generation.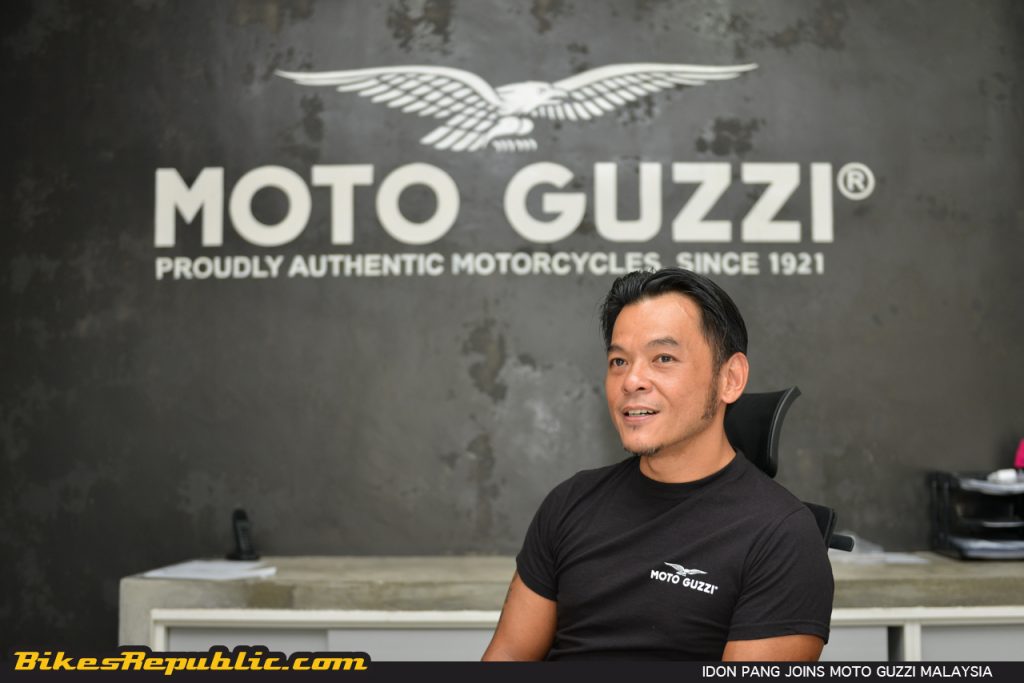 BR: What could the graduates of certified technicians expect in the market?
IP: The market is very lucrative. The aftersales market will keep growing regardless of the economy as owners will still need to maintain and repair their bikes.
We've seen this for many years. When the economy picks up, so do bike sales, consequently aftersales picks up too. When the economy slows down, bike sales will follow suit. However, instead of dropping, aftersales still picks up. That's because instead of changing bikes, owners will maintain their bikes to make it last longer. Additionally, they will accessorize their bikes.
So what are you waiting for? If it has always been your dream to work in the motorcycle service line, or to start your very own motorcycle workshop, then this is the perfect platform to get you started on the path to achieving your dreams. Don't wait, find out more about the TOC Superbike Technician Course at www.toc.edu.my or call (+603) 7960 8833 for more details.
CLICK HERE to know more about TOC's Superbike Technician Course.
Study to be a Certified Superbike Technician at the TOC Automotive College