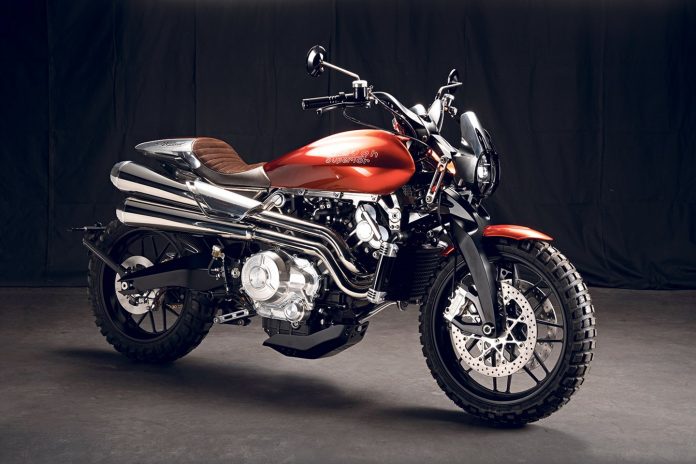 Boutique performance motorcycle brand Brough Superior has introduced this uber cool bike called the Lawrence Nefud.
Costing over RM260,000 before taxes, the neo-classic is based on the Lawrence roadster shown above, which the Anglo/French company introduced back in 2021 as a nod to the company's most famous customer – Captain T.E Lawrence or more famously known as Lawrence of Arabia.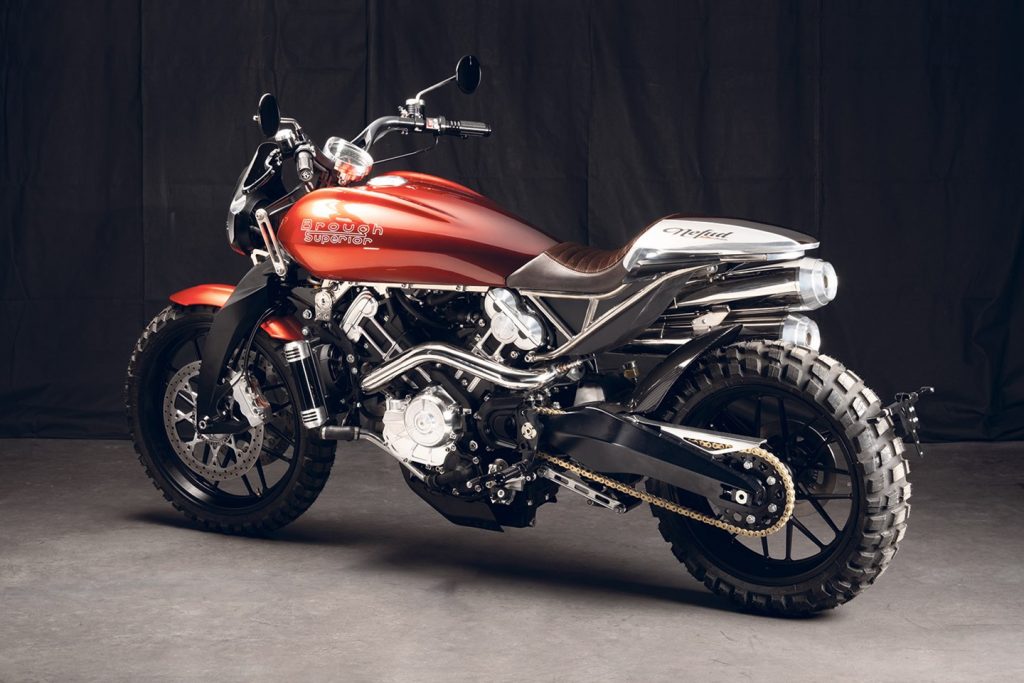 The Lawrence Nefud is a limited-edition modern evolution of the iconic SS100 V-Twin introduced in 2014, which itself is based on the first SS100 first introduced back in 1919.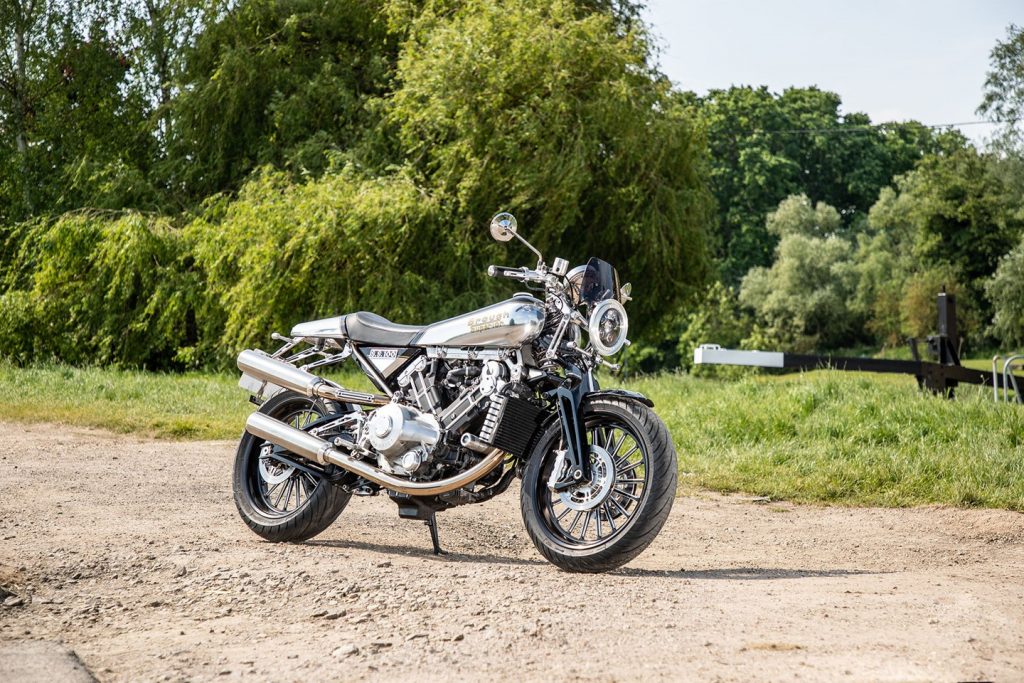 The Nefud is powered by the firm's signature 997cc 102bhp liquid-cooled V-twin, titanium frame and a novel Hossack/Fior-style front suspension and conventional 19 and 17-inch wheels. It also features a new subframe and a new saddle to make it a two seater. The retro looks are further capped by the upswept exhausts and classic speedometer.
The retro styling of the Nefud is further accentuated by a more upright riding position with higher, trail-styled bars and lower foot pegs.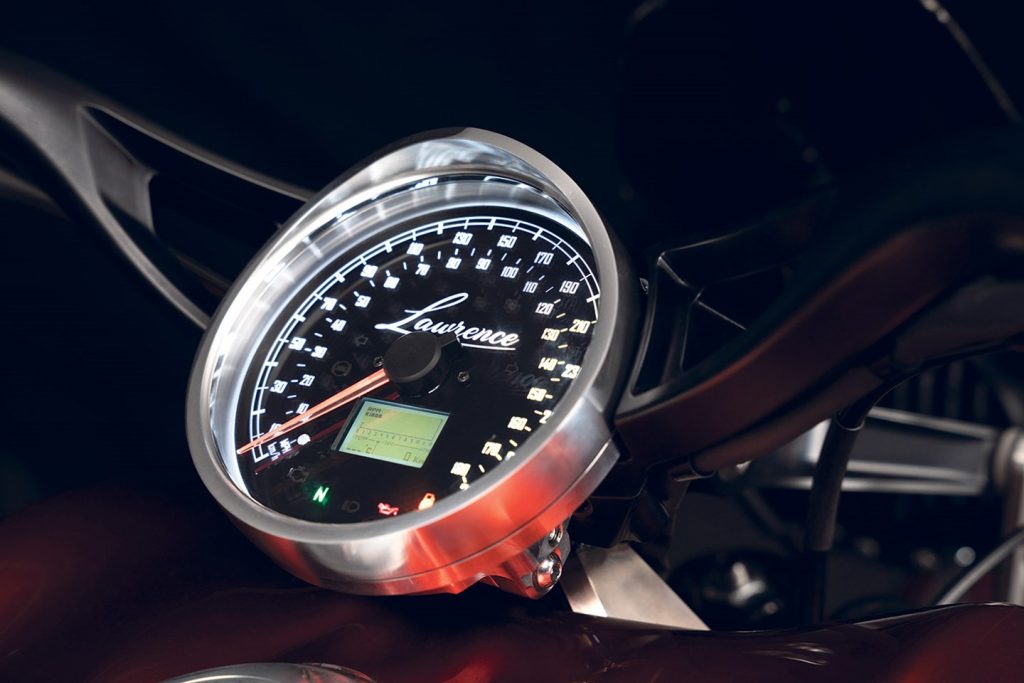 The semi-knobby tyres are Michelin Anakee's and the entire design consist of blacked-out chassis components, a bash plate, fly screen, protective headlight grille with a special rust-red paint job inspired by desert sand.
If you are wondering what is up with that geeky name, we have already explained that it is sort of inspired by Lawrence of Arabia.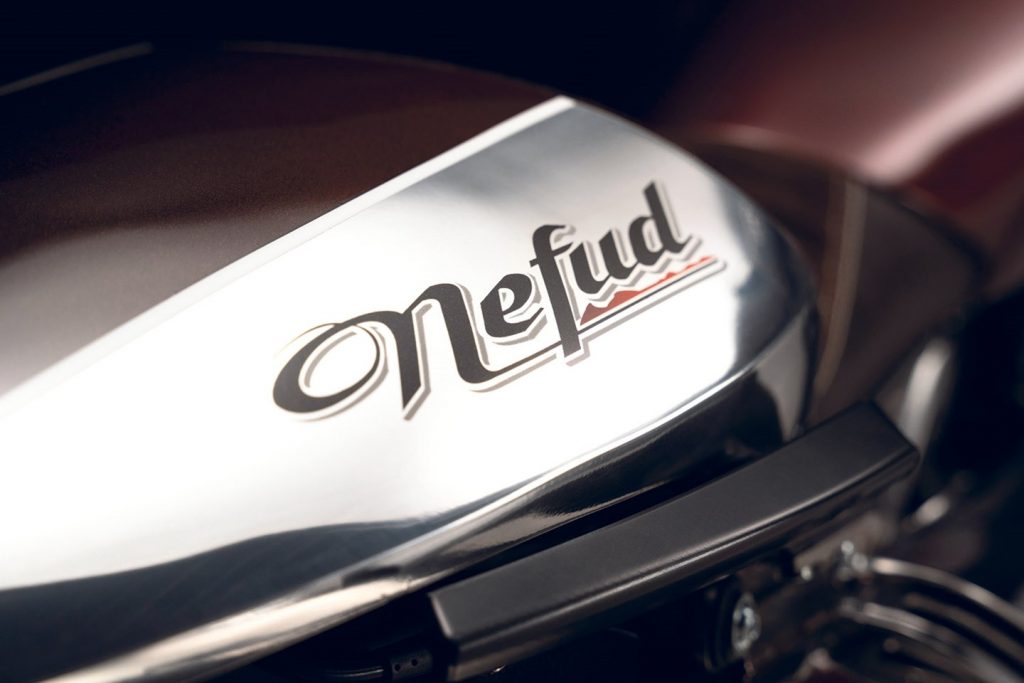 The Nefud name though is from the An Nefud desert in the Northern Arabian peninsular, which according to Brough, was much loved by Lawrence and is near the site of the Battle of Aqaba, one of Lawrence's greatest victory during the Arabian revolt of 1917.
The 200kg Scrambler is unlikely to be seen anywhere in Malaysia or on any dirt roads, at its price it will most likely end up being a collectors item.