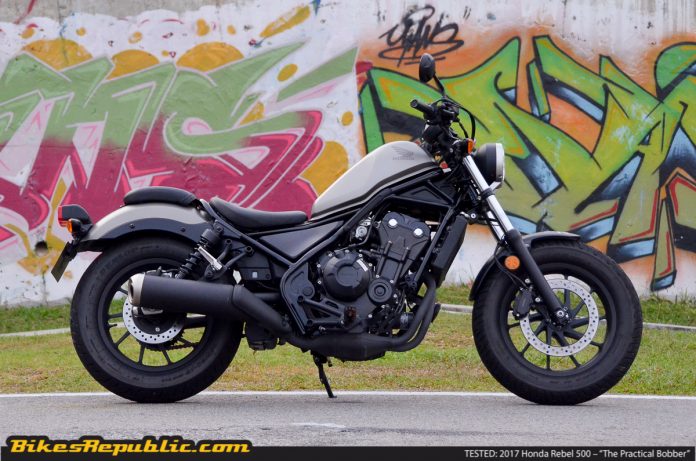 The 2017 Honda Rebel 500 is a practical Japanese bobber fitted with the same 471cc engine found on its sportier cousin, the CBR500R.
With sexy looks and decent performance, the Rebel 500 is good for looking great on the way to work or a relaxing ride on the weekends.
Priced at RM31,798.94, it's not perfect but it is by far one of the most interesting bikes to buy right now.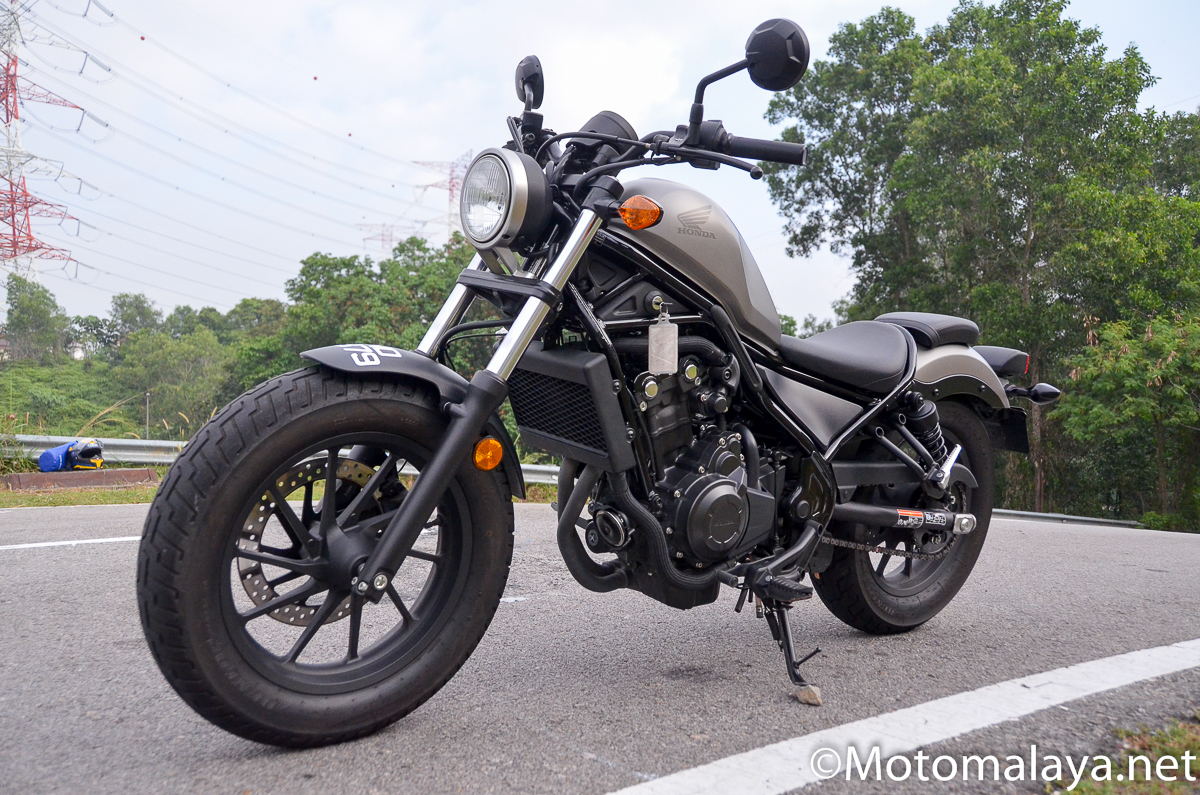 In this day and age, more and more folks are looking into getting their very own two-wheeler for a number of different reasons. Some are merely fed up with facing the dreadful traffic jams on a daily basis while others are looking for that something special during the weekends to add some spice into their lives.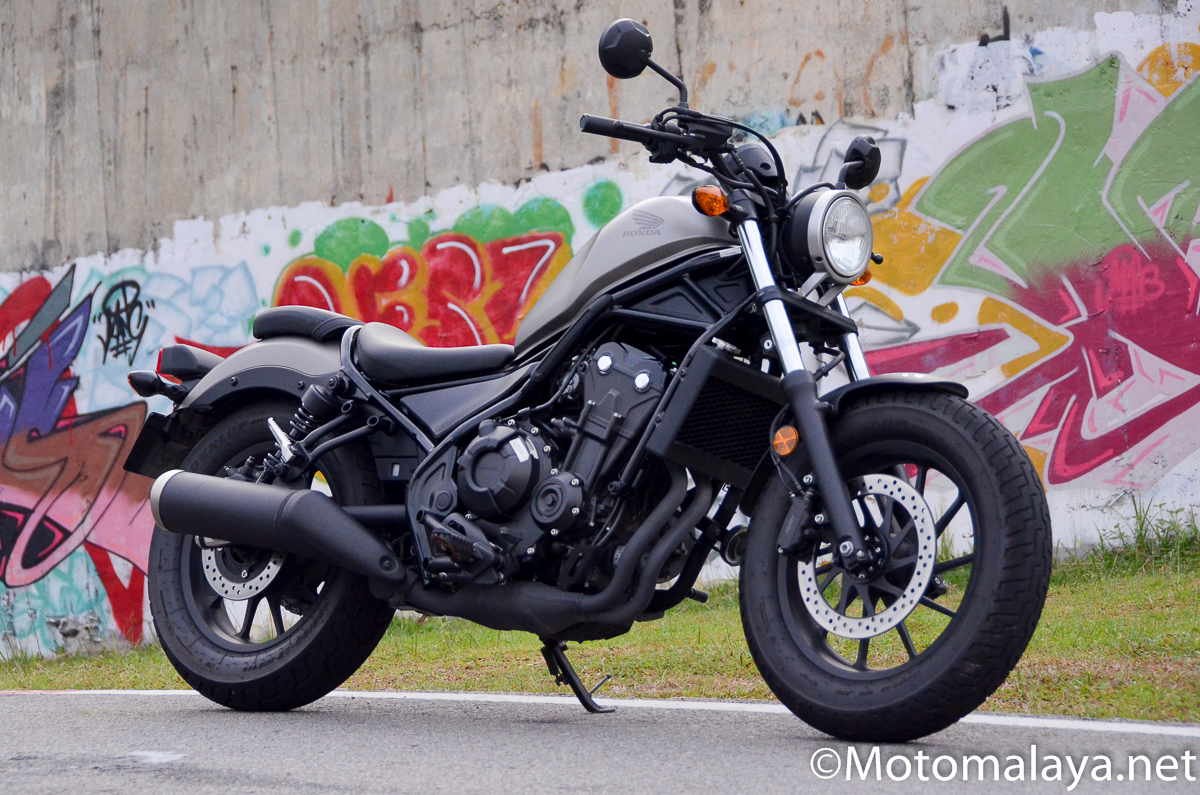 Whatever the reasons may be, the choices of motorcycles in the Malaysian market is like putting a child in a candy store filled wall-to-wall with sweets, chocolates and confectionaries. To most of us, the best option has to be beautiful, tasty, soul-inspiring and above all else, within the allocated budget.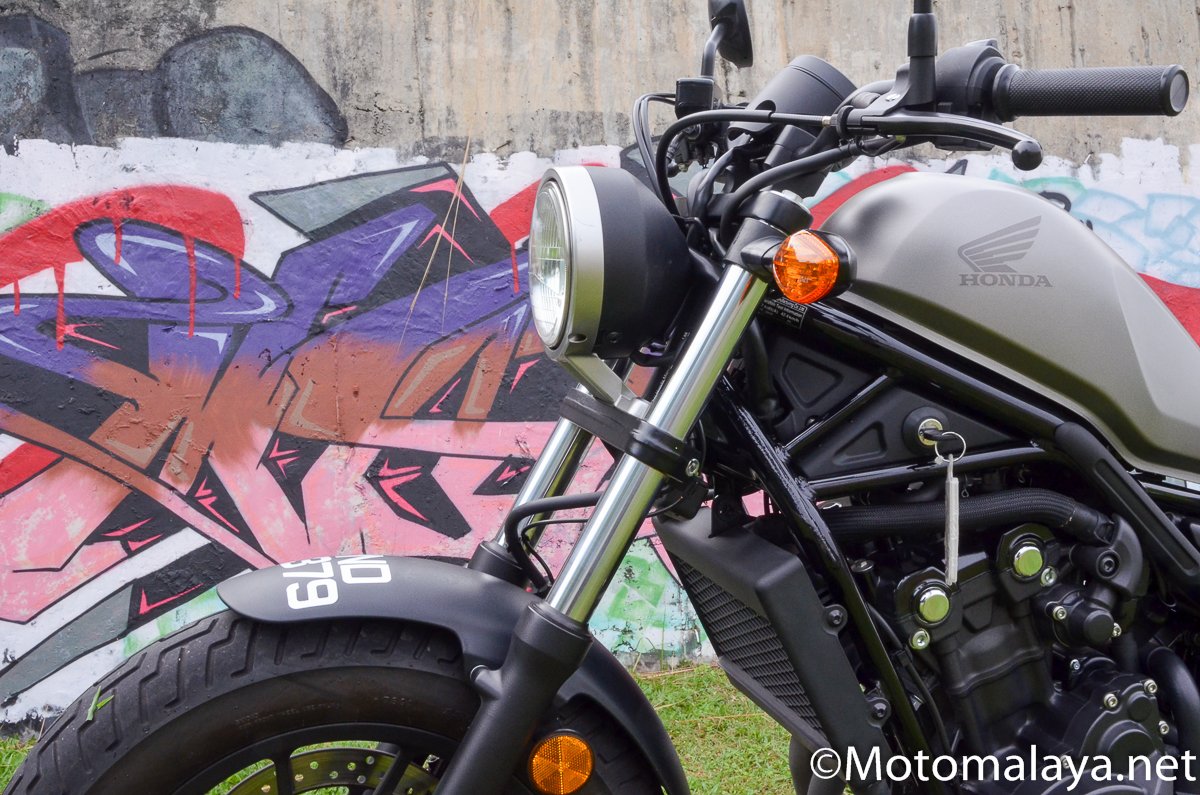 Let's say you have around RM30,000 to play with. That amount is more than enough to cover basically all bikes ranging up to 600cc. Finding the right bike that does everything well is going to be quite a difficult task considering that each machine has their own unique capabilities.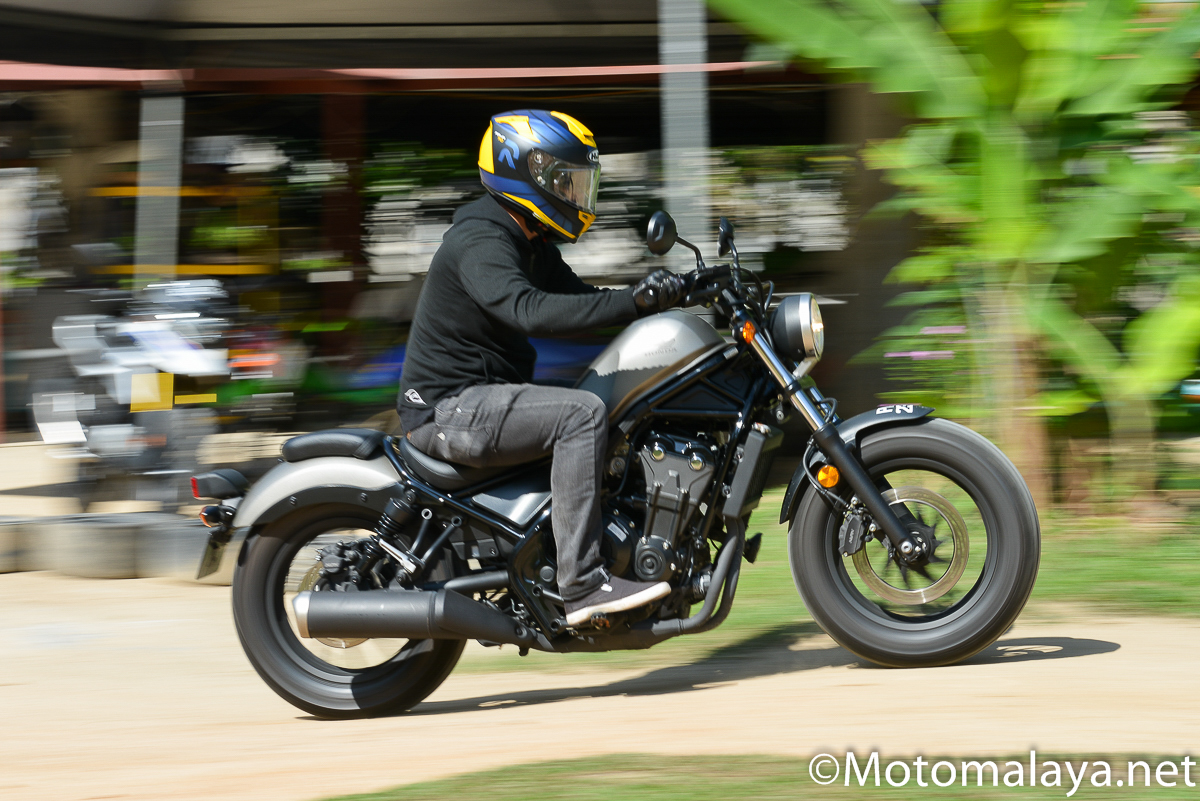 Our latest experience with a particular test bike drew quite a unique picture. It was about a couple weeks ago when we picked up the 2017 Honda Rebel 500 and basically clocked around 1,000km collectively. In short? I like it. A LOT. Our senior editor? Not so much. Here are the reasons why.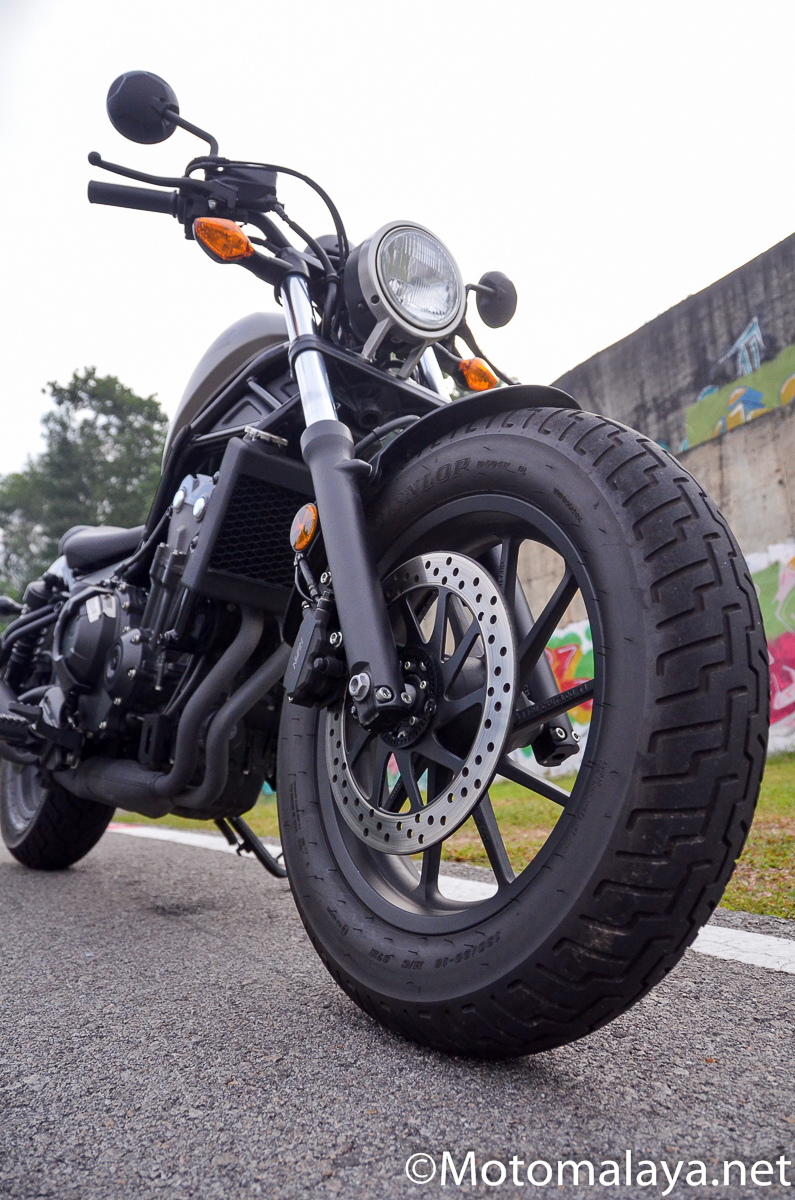 It's has always been a challenge for anyone looking for the right bike within their own reasonable budget. While most of us can't really afford high-end bikes worth way above RM50,000 (which is the case for most new cruisers in the country), the Honda Rebel 500 is indeed a breath of fresh air in the market and a game-changer.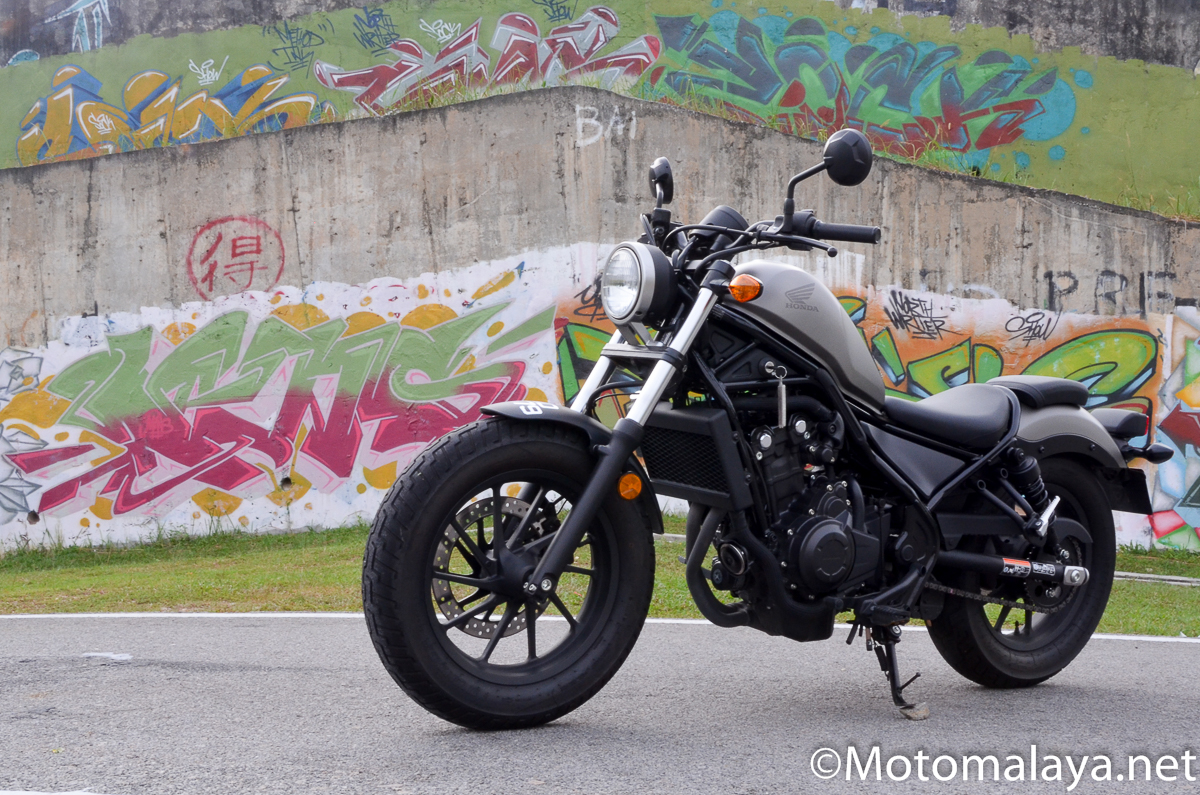 Going over the looks, the Rebel 500 is meant to resemble a bobber with a low riding profile, badass appearance and fat wheels which to me, is sexy as hell. Priced at a very reasonable RM31,798.94 (basic price with GST), that factor has made the Rebel more seductive considering that it is way more affordable for a wider range of motoring enthusiasts in the country.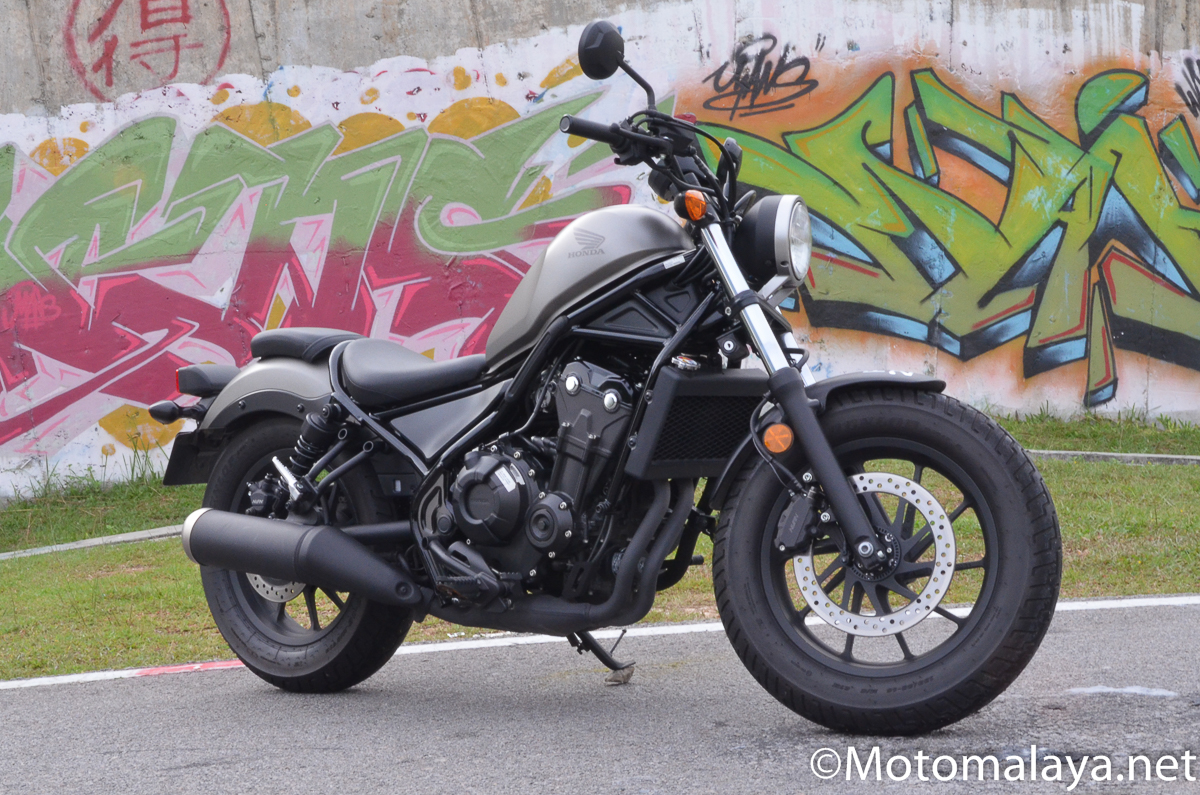 With its minimalistic design and matte appearance, it's like a blank canvas which yearns for potential owners to add some final custom touches to truly make the masterpiece their own. It's all good and well until one gets the engine started. That's when the mixed feelings rolled in.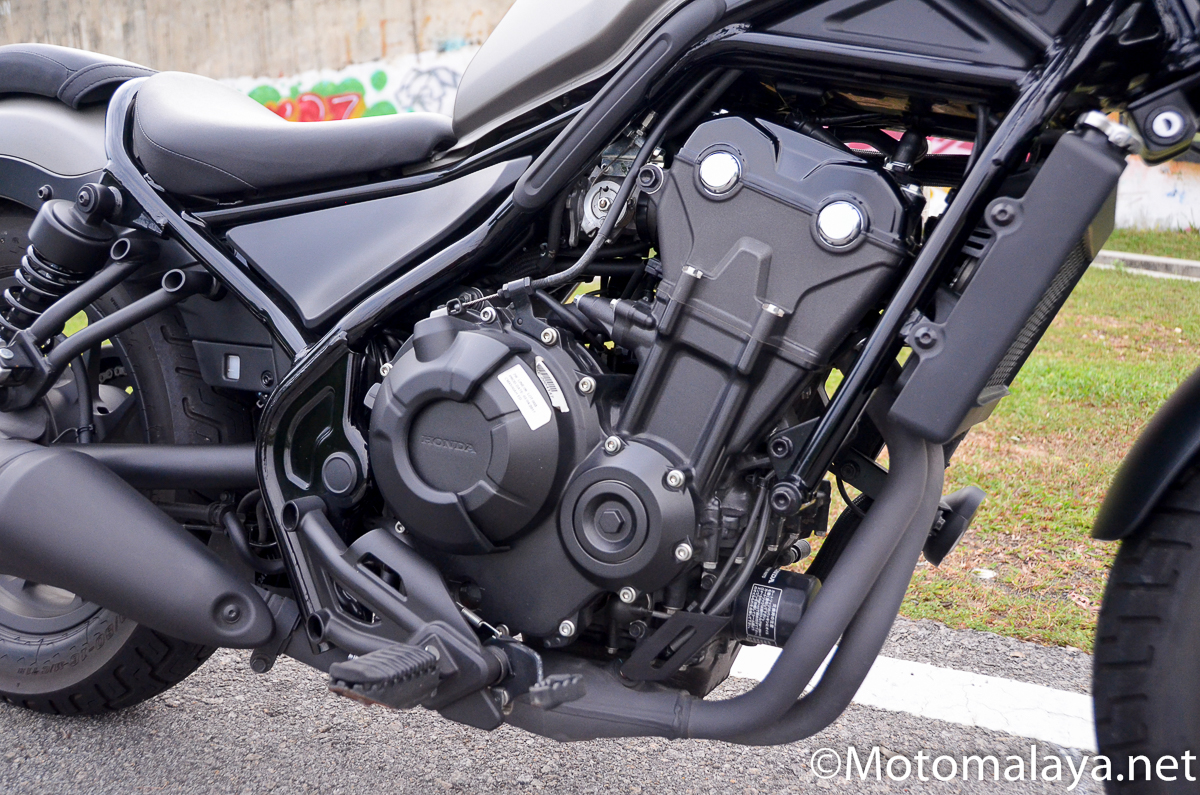 Fitted with the same 471cc parallel-twin engine found in the rest of the Honda CB500 series, this Honda 'lifestyle' bike punches out 45.6hp and 43.2Nm of torque. This figure is pretty much the same as its sportier cousin, the Honda CBR500R.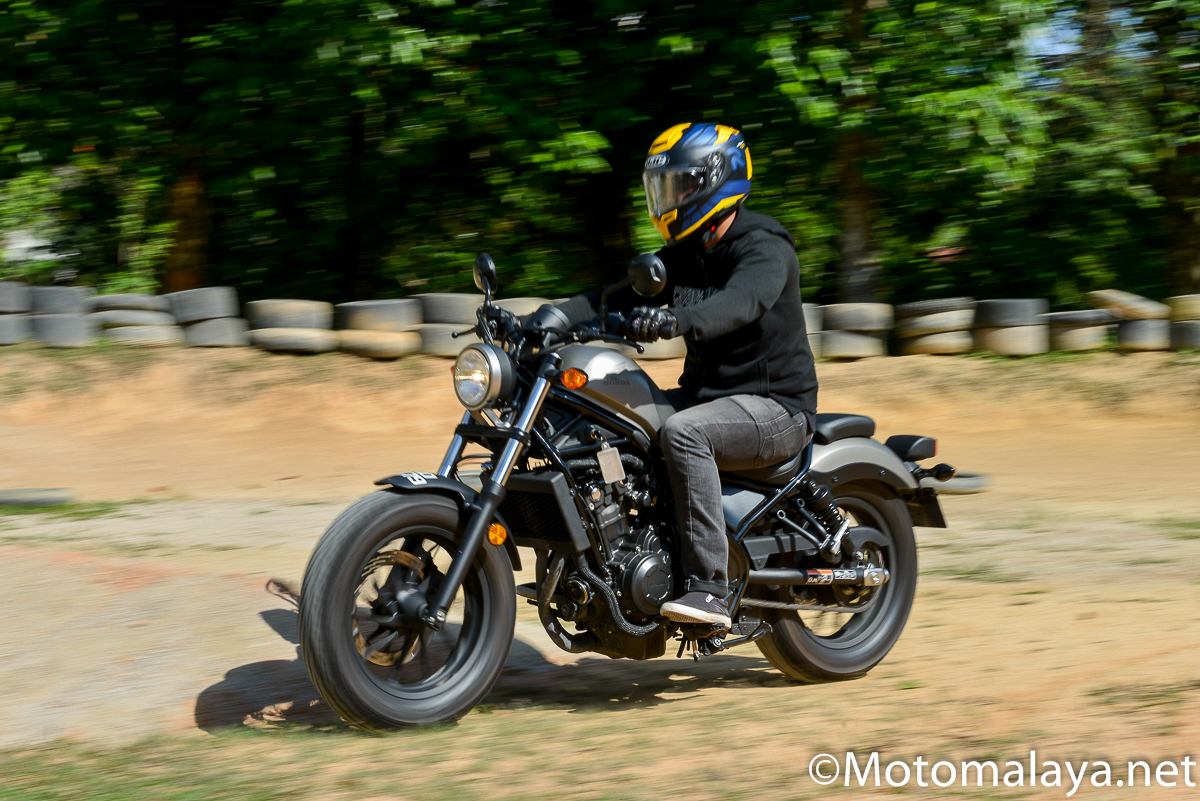 Let's get one thing straight here, folks. The 471cc engine from Honda is not meant for god-like power and acceleration. It's is more for those looking for something a bit extra compared to other lower-capacity bikes (which is getting more common on the streets) while maintaining great practically and fuel consumption ratings.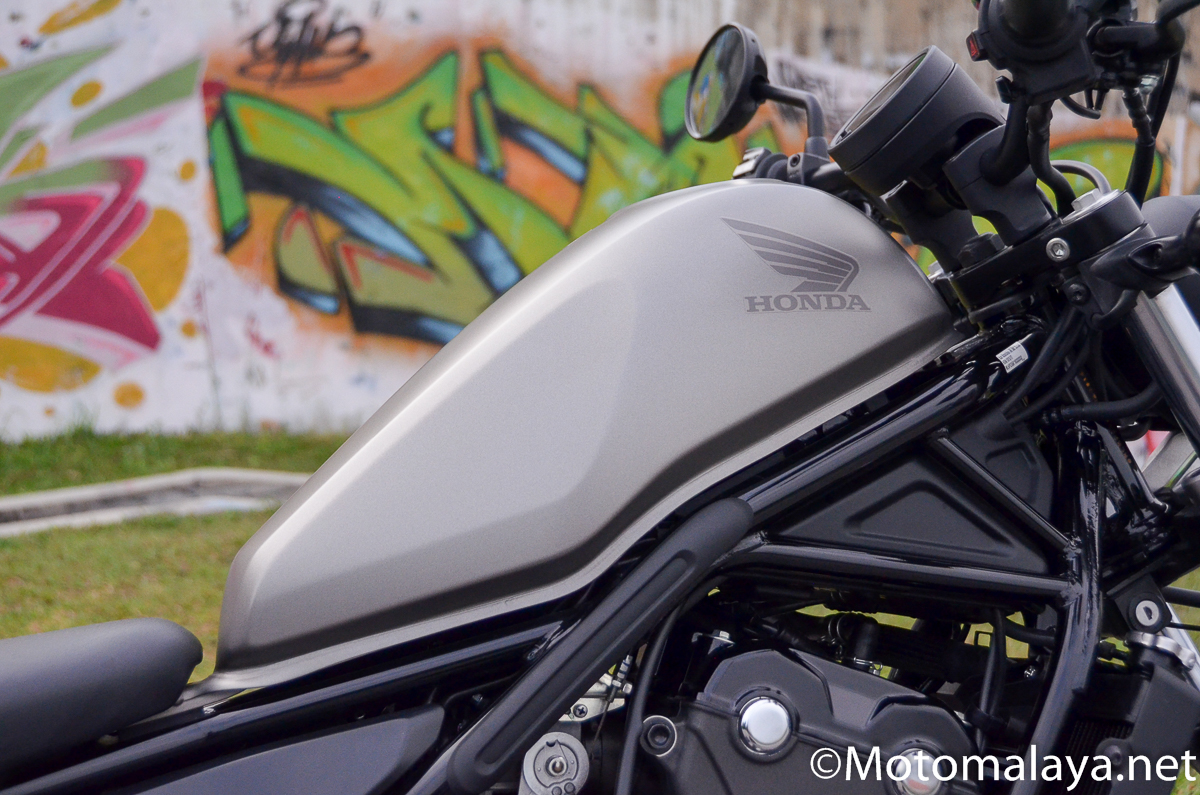 The Rebel 500 is no different and there's both good and bad. The bad news? The sound it produces is nowhere near inspiring or soul-shaking like most high-powered cruisers or bobbers in the market. The good news? Its engine (plus its 11.2-litre fuel tank) can cover more than 200km which gives it an average of 18-22km for every litre of fuel. That's not bad at all.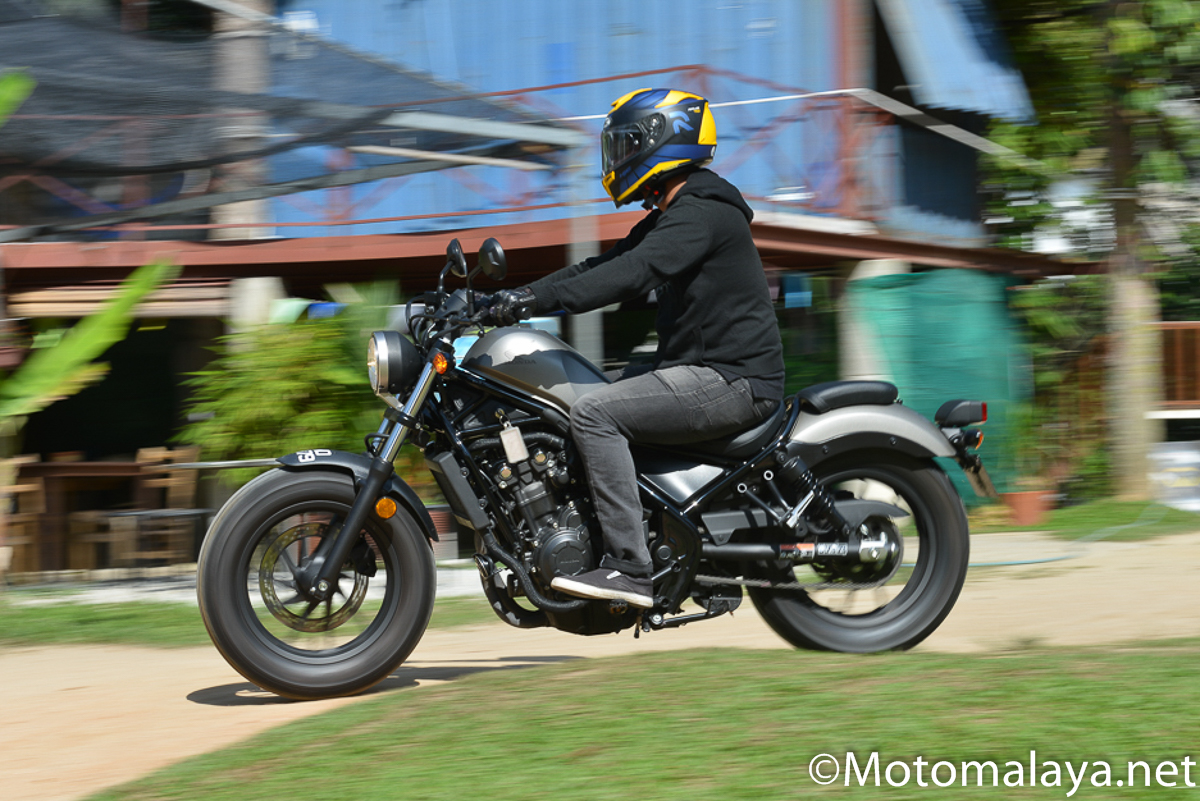 Sitting position is quite nice but the foot peg positioning will feel a bit off for those who are used to riding a big-capacity cruiser. We asked a few folks and the majority would prefer the Rebel 500 if the foot pegs are placed slightly more towards the front for a more cruiser-like feel. We agree with this but considering how well it handles in navigating through city streets and how stable it is at highway speeds, we're quite fine with the setup.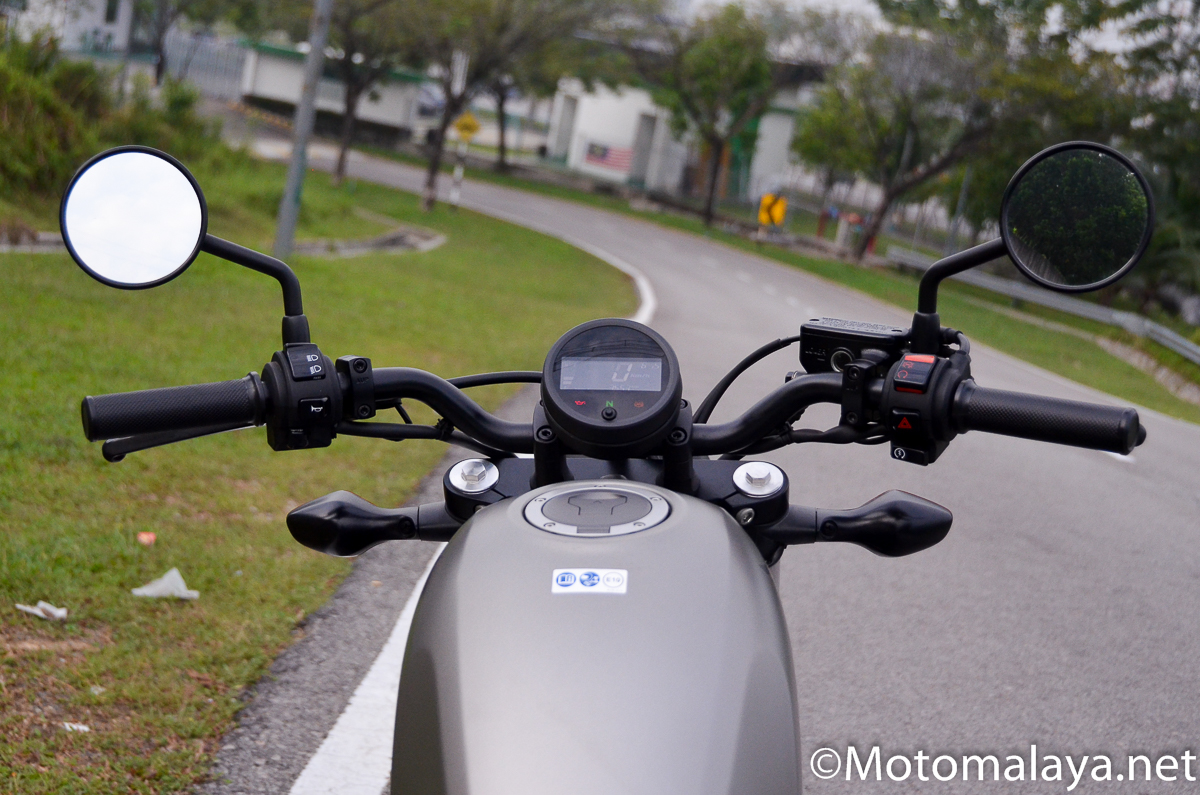 There are some things that were a bit dreadful after some time riding this particular Japanese bobber. The seat feels nice at first but after a while, it can be a tiny bit uncomfortable as it is not that plush. The handlebar vibrates in a way that you'll have tired hands but won't give you continuous seizures once you're off the bike.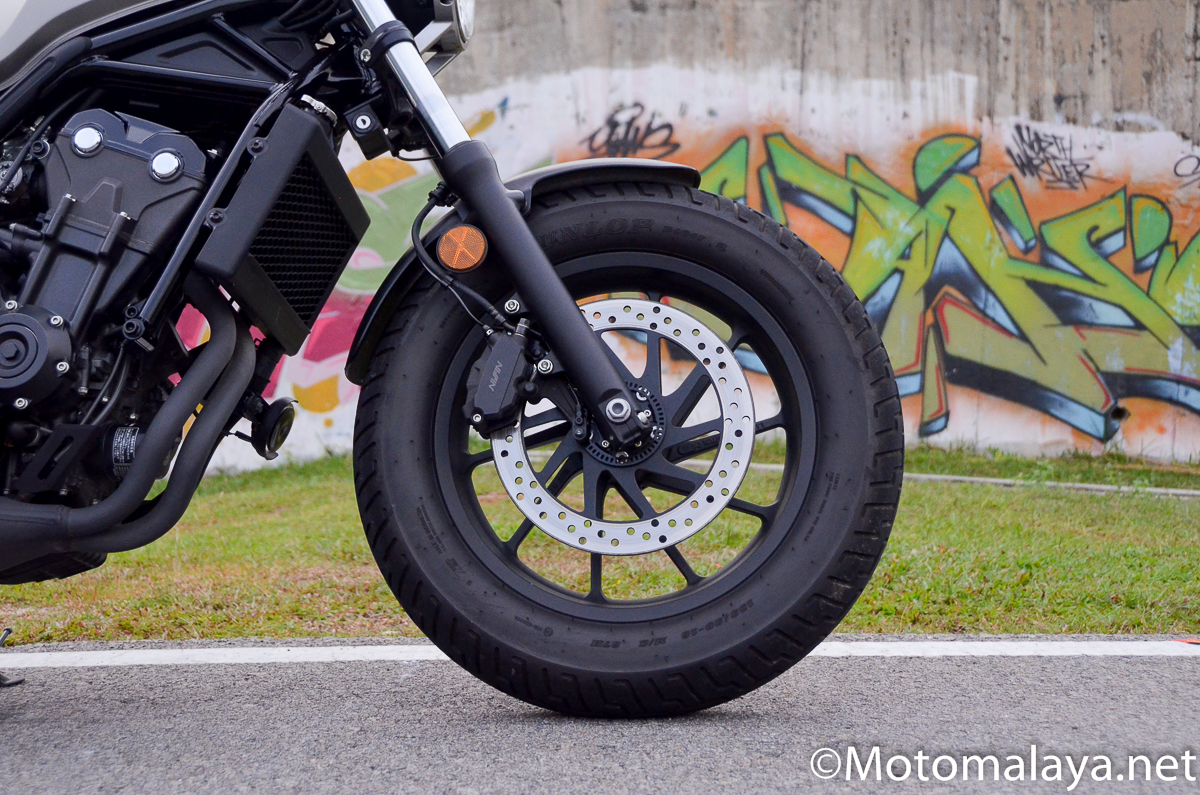 The brake package is not too bad either but more emphasis has to be placed on the front 300mm disc with twin-piston Nissin caliper. The rear 240mm single-piston Nissin setup on the other hand felt like jelly and does very little which is something that owners might want to tinker a bit considering it's a cruiser, not a race bike.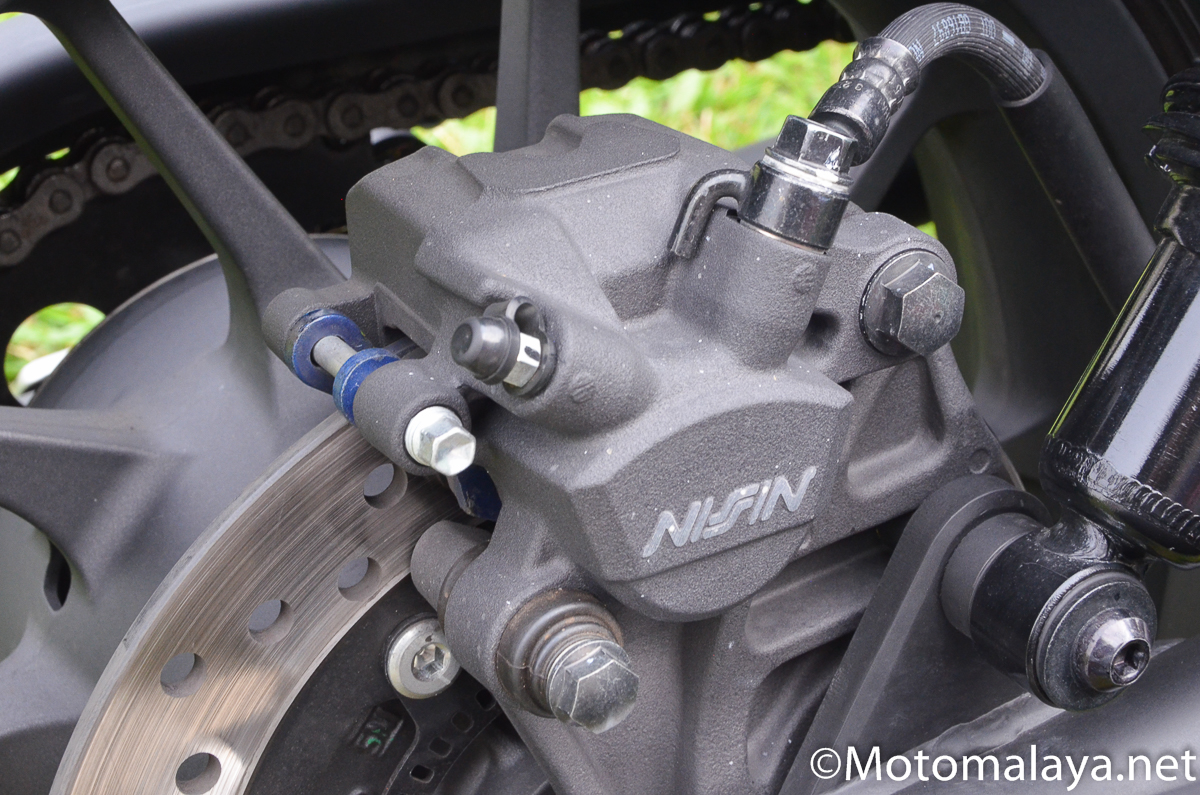 The meter is small, minimalistic and practical BUT there's no gear indicator so we were stuck looking for that legendary (but non-existent) seventh gear on several occasions. Even the gear shifter is oddly shaped so it takes a while to get used to as we found ourselves stomping on the entire bar rather than that small tip at the very end during upshifts.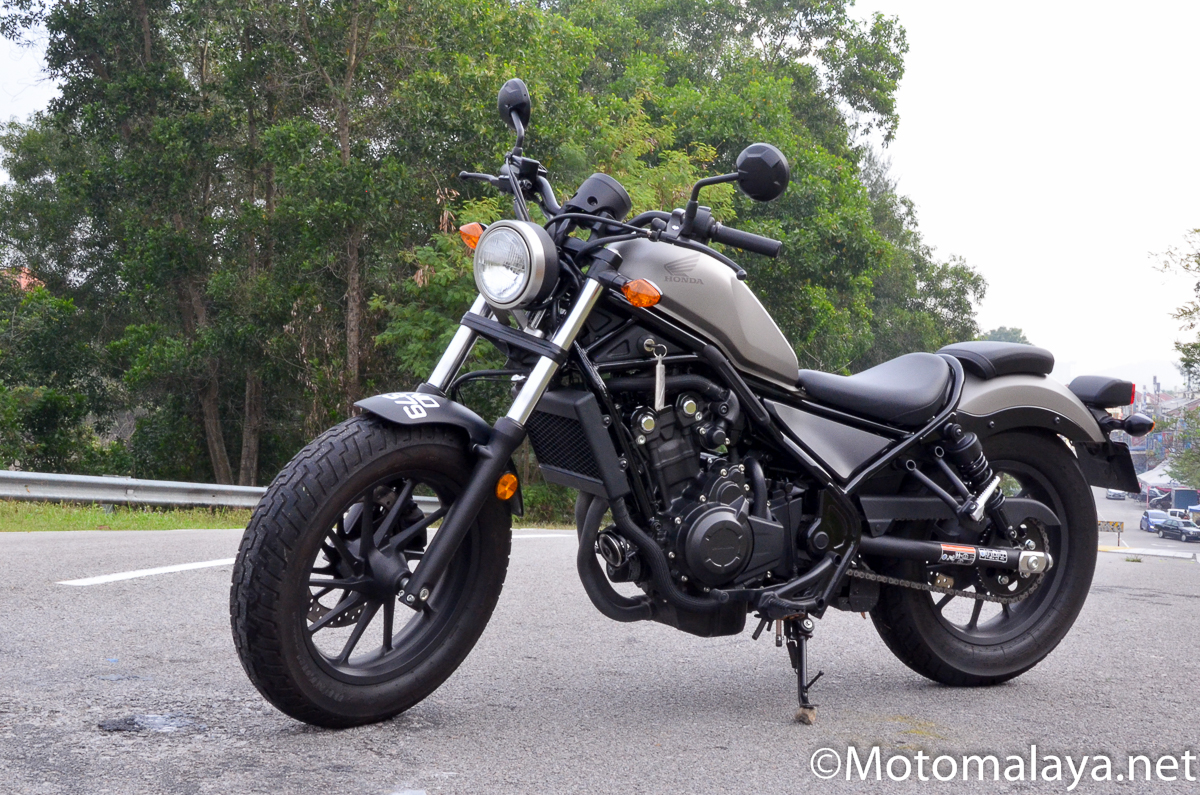 While the Rebel 500 definitely has it setbacks, I honestly have to say that it is by far one of the most fun, practical and coolest-looking bikes that I've ever come across in its price range. Paired with a very decent torque and power figures, it's enough to roll around town in style but adequate to cover bigger distances on highway roads.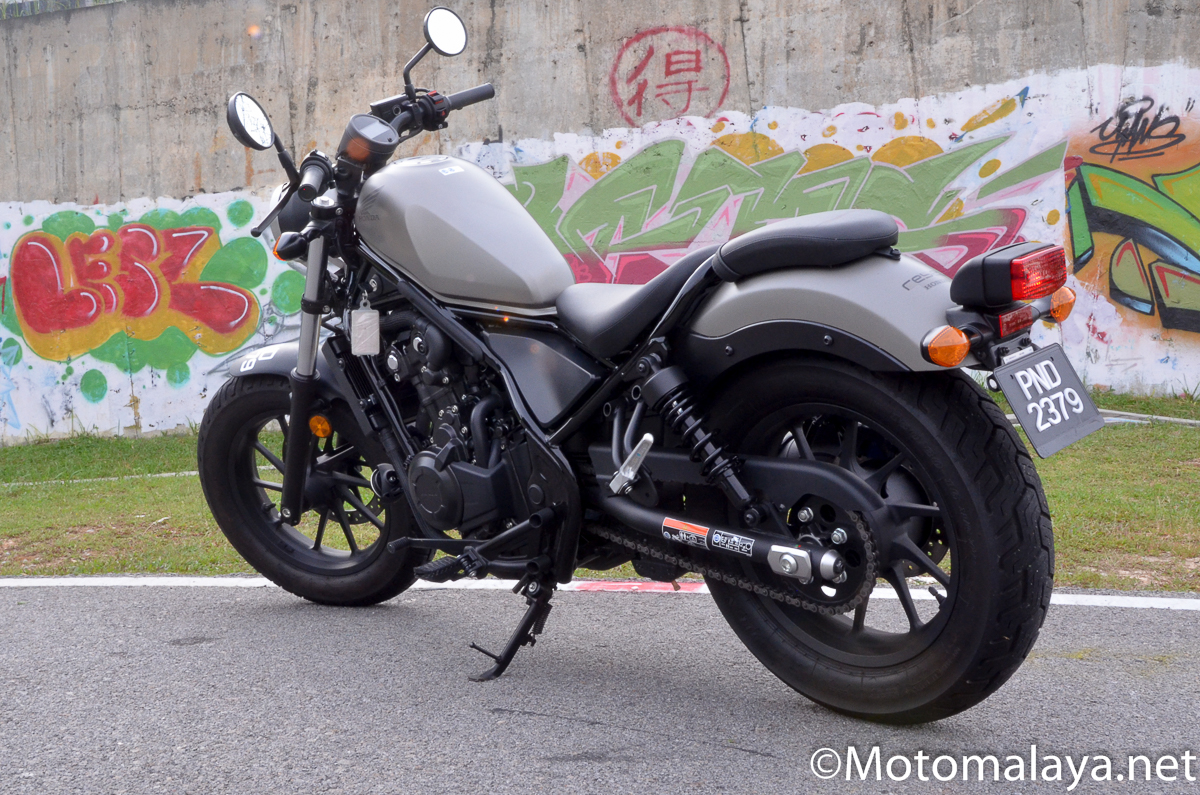 The Rebel 500 got us up to 160km/h without any issues and maxed out at around 175km/h (according to the bike's speedometer). It was still very much stable at 160km/h which was very impressive but it gets a bit light on the front end once you go beyond that. With that being said, riding at highway speeds are quite heavenly.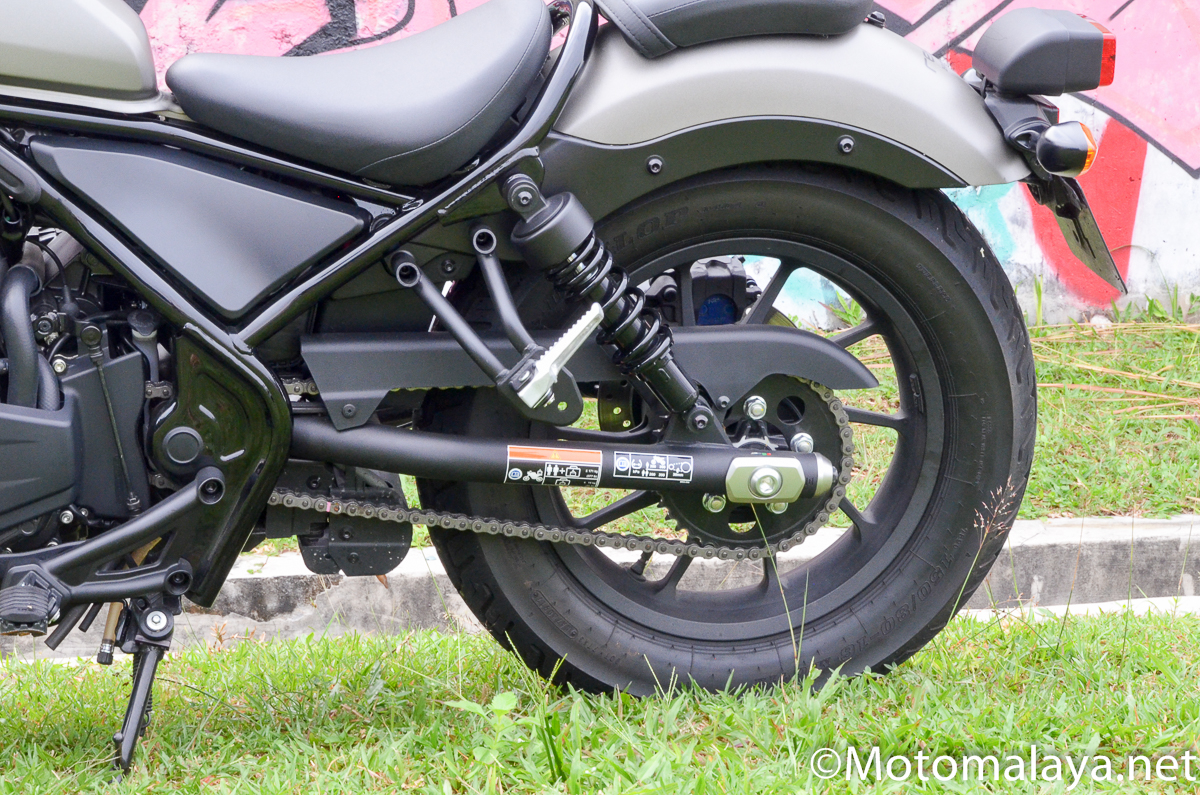 The 16-inch wheels wrapped with Dunlop rubbers combined with relatively-soft suspension setup however are not quite ideal when tackling curving mountain roads as how we personally experienced on our way up Genting. The Rebel 500 is quite bouncy going up the winding roads and with constant gear changes, rev-matching is a must to keep the rear wheel from locking up since it doesn't have a slipper clutch.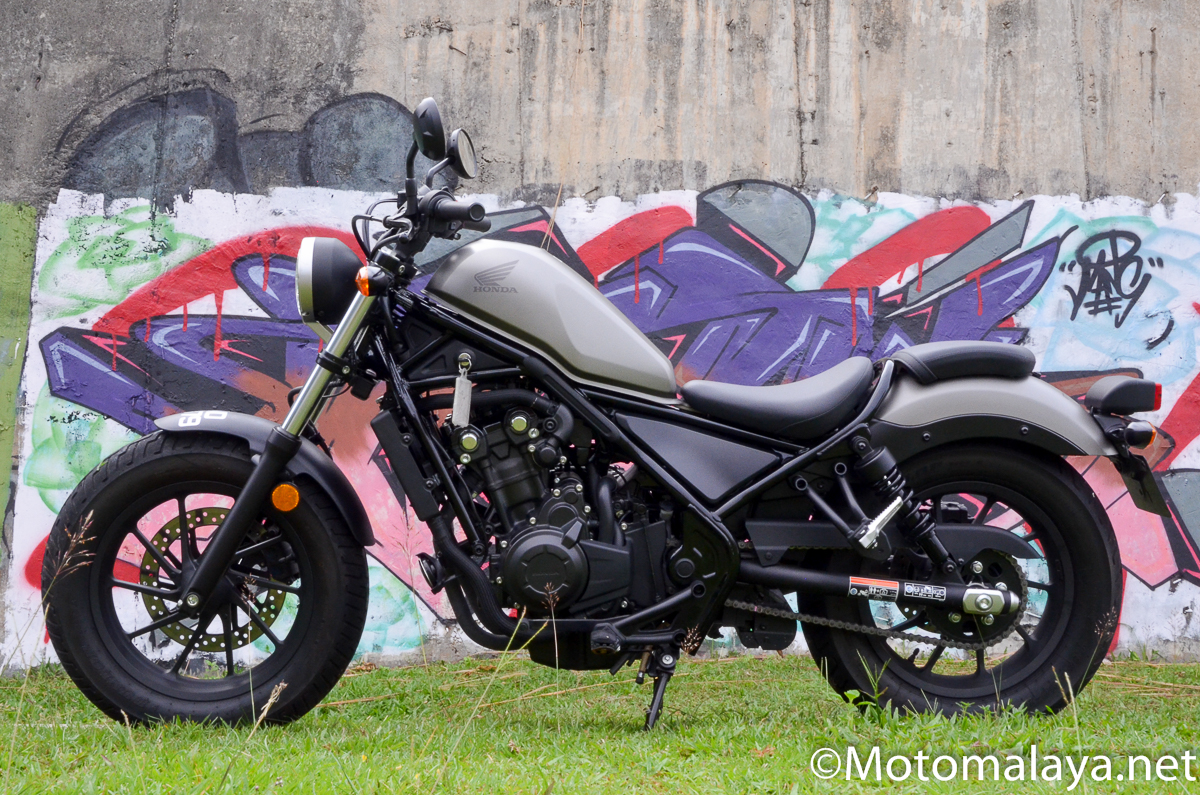 At the end of the day, it is indeed a super practical Japanese bobber with sexy looks and decent performance. Its curb weight of only 191kg is not bad, either. There are some drawbacks but I think once the Honda Big Wing centres start their operations in 2018, there will be quite a selection of custom parts for the Rebel 500 to make it even more enticing.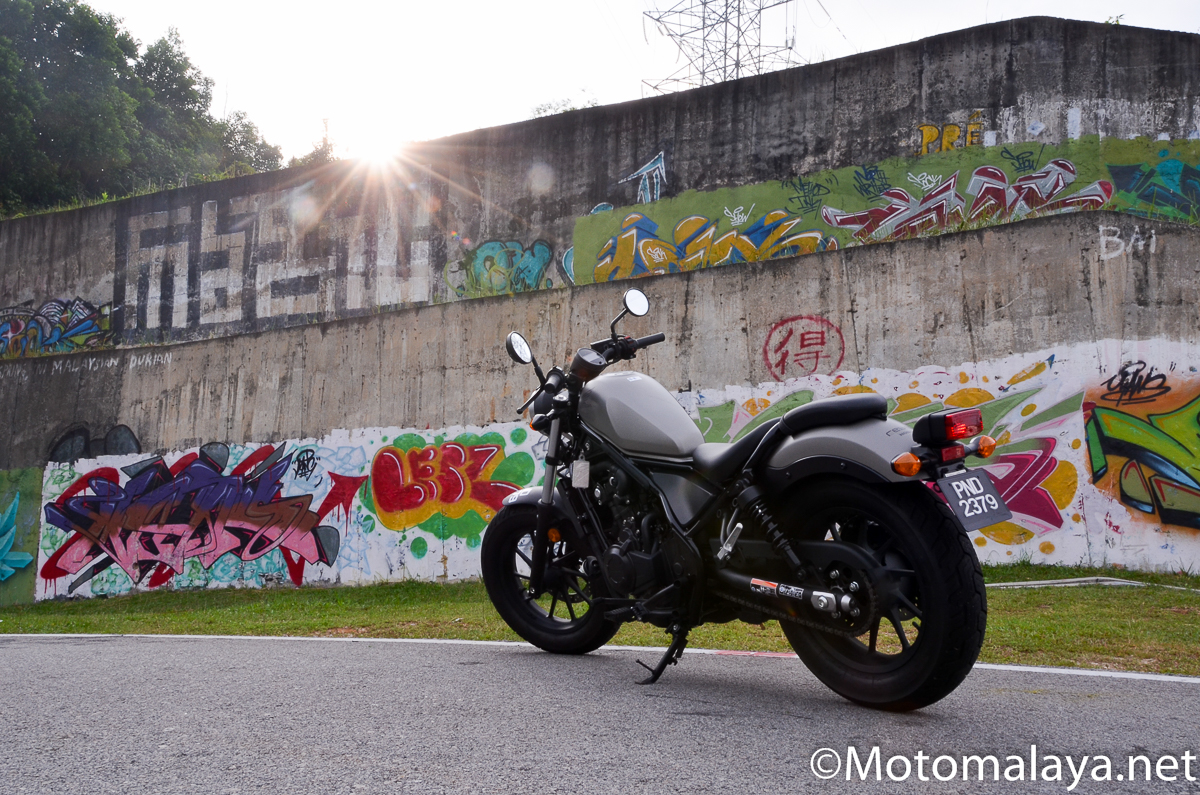 Perhaps a louder exhaust with wrapped manifold for a more menacing look or a shorter handlebar to reduce the amount of vibrations would do the trick. For this particular motoring journalist, "It ain't perfect but it's perfect for me" is what I have been telling myself (and the wife).