It has been a while since we last heard about anything related to Suzuki here in Malaysia (apart from the lukewarm attempt to unofficially launch the new Suzuki Katana). Now, a letter from Suzuki Assemblers Malaysia is apparently going viral and it's about them closing down operations for good here in the country. So, what's going on?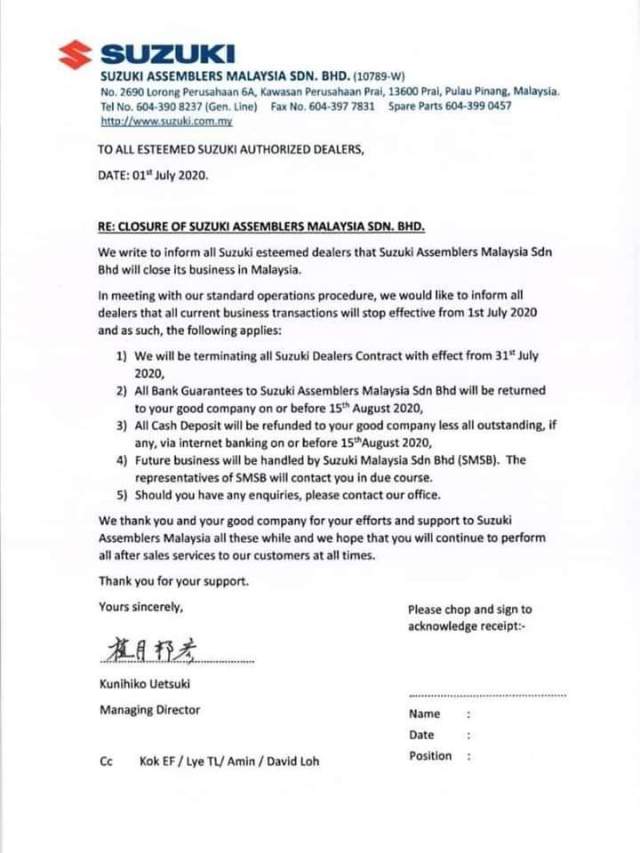 So far, there's have been no official announcements from any parties pertaining to this issue. The letter states that Suzuki Assemblers Malaysia will be terminating all contracts with official dealers of Suzuki bikes here in Malaysia starting 31 July 2020. As for bank guarantees and cash deposits, those too will be returned to all related parties by 15 August 2020.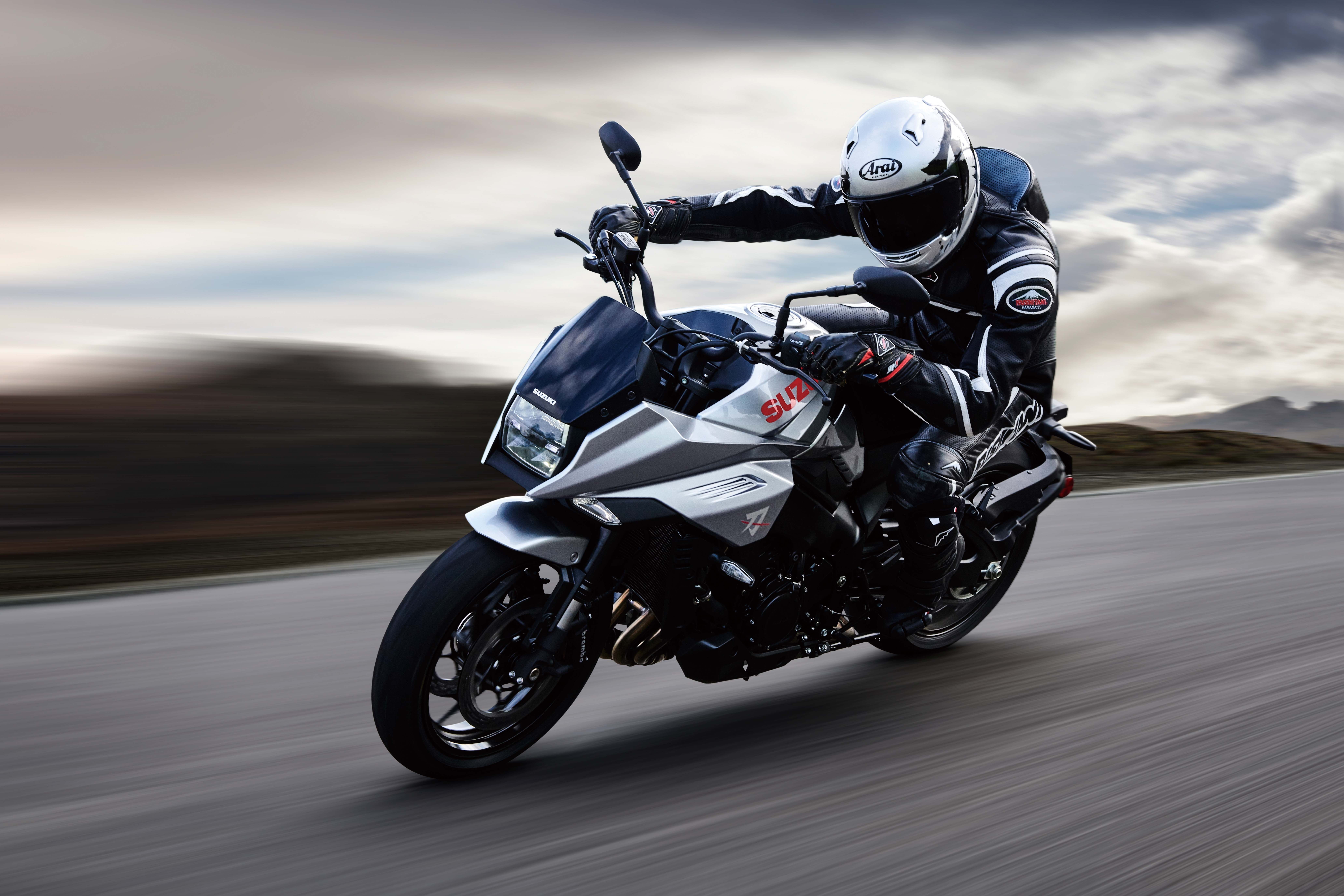 What's even more interesting is the fact that the letter also stated that all future businesses involving the brand will be taken care of by Suzuki Malaysia Sdn Bhd (SMSB). Those who are tied to the brand will be contacted by their reps in the near future, probably to iron out all the details regarding the matter.
We all know that COVID-19 and all stages of the MCO (Movement Control Order) have been really hard on a lot of businesses. For Suzuki Assemblers Malaysia, it's has been especially hard in the past few years and we don't blame them if they're really closing down for good after suffering such a huge blow due to these unprecedented circumstances.