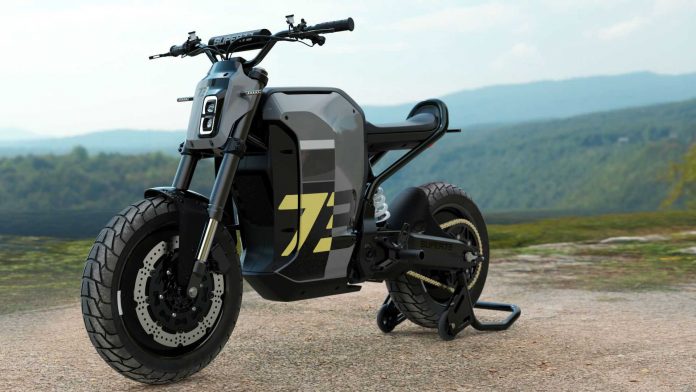 E-bicycle brand Super73 signals intent to break into e-motorcycles segment with its new C1X concept.
Brand's first entry into e-motorcycle space.

All-electric with Level 2 battery charging (80% in 1 hour).

120km/h top speed and 160km range.

Production and sales by 2023.
If you've never heard of Super73 before, here's a quick back-story: It's a California-based start-up with a knack for making really cool e-bicycles developed through the fusion of "motorcycle heritage with youth culture."
Up until recently, the bulk of their products and creations still employ pedal power in their DNA. With the C1X concept that the firm just unveiled just a few days back, they've now taken a huge leap forward.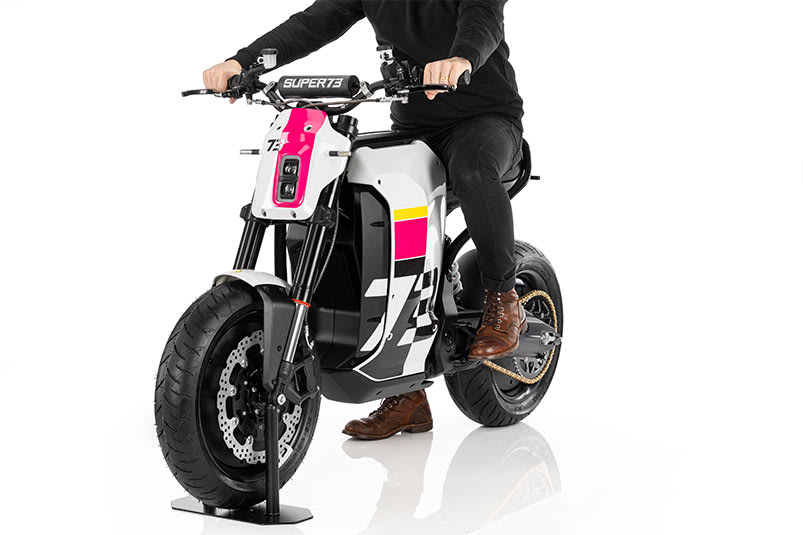 Unlike its current offerings, the Super73 C1X concept harnesses a right-hand throttle twist instead of pedal power, plus a host of motorcycle-esque ancillaries (brakes, suspension, lights, etc.) to become a proper motorcycle instead of a bicycle-motorcycle hybrid.
This means that the eventual production version will warrant a motorcycle license, insurance, and registration to acquire and own.
"A large number of our customers were interested in stepping up to a motorcycle after owning a Super73, so this 'step up' model could keep riders within the brand beyond e-bikes," said Super73 regarding the drive to create the C1X concept e-motorcycle.
Essentially, the C1X is a Honda MSX-sized runabout designed for "urban exploration and highway connectivity."  It boasts a compact 51-inch wheelbase with 15-inch wheels front and aft, and a seat height of 31 inches – roughly 787mm.
Super73 didn't reveal specific details and data apart from the promise that the C1X will be 'extremely lightweight'. Besides the compact dimensions mentioned earlier, said promise is further fuelled by a unique powertrain package.
An unspecified electric motor is integrated into the rear swingarm – similarly to a modern scooter – promising reduced chain slack, which draws power from a battery pack housed in the frame. Super73 also states that the latter is a Level 2-rated unit, allowing for 80% charge in an hour's time.
In terms of performance and range, Super73 states that their aims for the C1X concept are a 75mph (approx. 120km/h) top speed and minimum range of 100 miles (approx. 160km).
Though still a concept, Super73 says that development to turn the C1X concept into production is well underway, and the firm is set on meeting its 2023 market arrival deadline. A final sale price wasn't revealed either, but Super73 are taking reservations now with US$73 (approx. RM306.60) deposits.