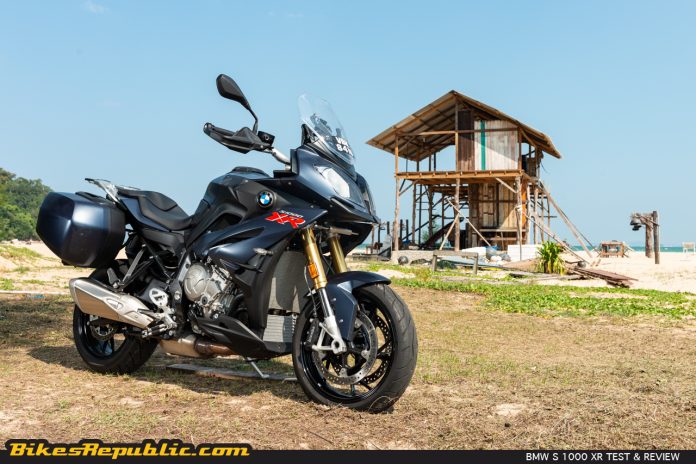 There's now real proof of a new 2020 BMW S 1000 XR.

It will have the inline-Four with Shift Cam engine adopted from the S 1000 RR.

The bike should be unveiled at EICMA 2019.
Finally, real proof a new 2020 BMW S 1000 XR.
We had published an article earlier about the S 1000 XR sport-missing from the list of bikes BMW Motorrad provided to the California Air Resources Board (CARB) in August. While the bike isn't seen much in Malaysia, it's actually very popular in other countries around the world. Thus to axe it completely would be a disaster.
However, it would make sense that the new bike be fitted with the BMW Shift Cam-equipped inline-Four that's already powering the S 1000 RR sportbike.
Well, thank goodness because CARB has published a new list which includes the S 1000 XR. However, they did not provide the pictures no other specs apart from the level of exhaust emissions. CARB's new regulations mirrors Euro 5's standards.
The list did reveal that the engine remains at 999cc and it will feature two new wide range heated oxygen sensors in the exhaust system. Oxygen sensors er… sense the oxygen level in the exhaust gas and relays it to the ECU. The ECU will then determine the best combination of ignition timing, valve timing (since it has Shift Cam), fuel injection timing, fuel amount, etc. the result is optimum power with the lowest emissions.
The 2020 BMW S 1000 XR should be one of the four to be revealed at EICMA 2019, alongside the R18 cruiser. The other two may well be the S 1000 R naked sportbike and R 1250 R naked/standard bike.
Source: CARB