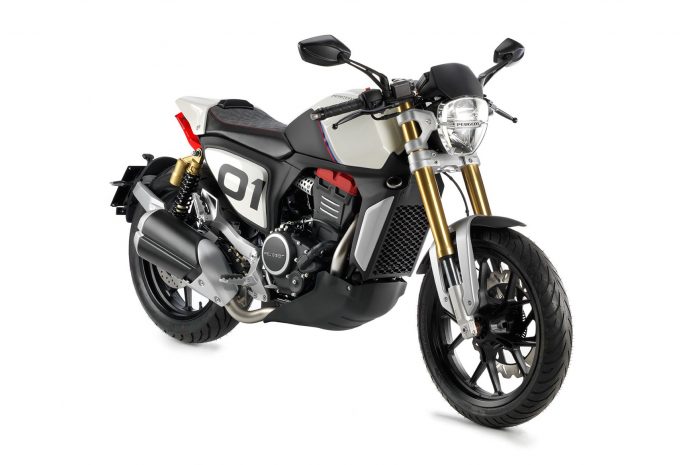 The Peugeot P2X Café Racer concept was unveiled at the recent Paris Motorshow.

The P2X range consists of a 125cc roadster and 300cc café racer.

Peugeot's scooters are currently being sold in 60 countries around the world.
Yes, Peugeot does make motorcycles and are popular in Europe and they have just introduced the Peugeot P2X concept at the Paris Motorshow.
There are two models that make up the range, a 125cc roadster seen below and the 300cc café racer.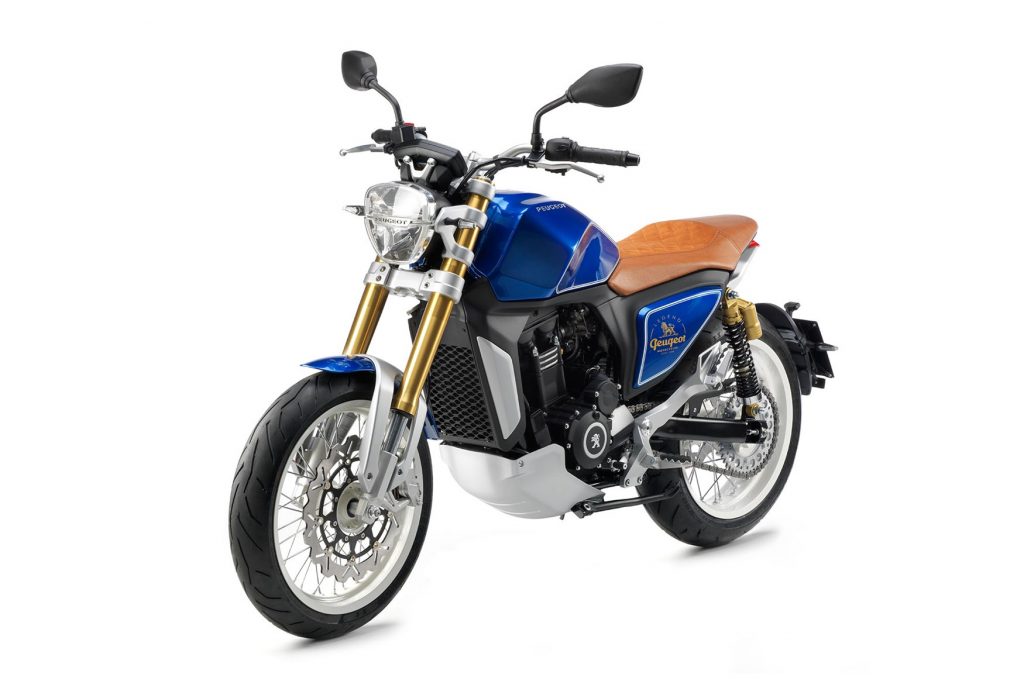 Both motorcycles are powered by double-overhead-cam, liquid-cooled, single-cylinder engines. Both utilize upside-down forks and twin rear shocks.
The 125cc version is styled after the Peugeot 515 from the 1930's. Details include the "Legend" Peugeot Motorcycles logo on the side panels and spoked, chromed wheels.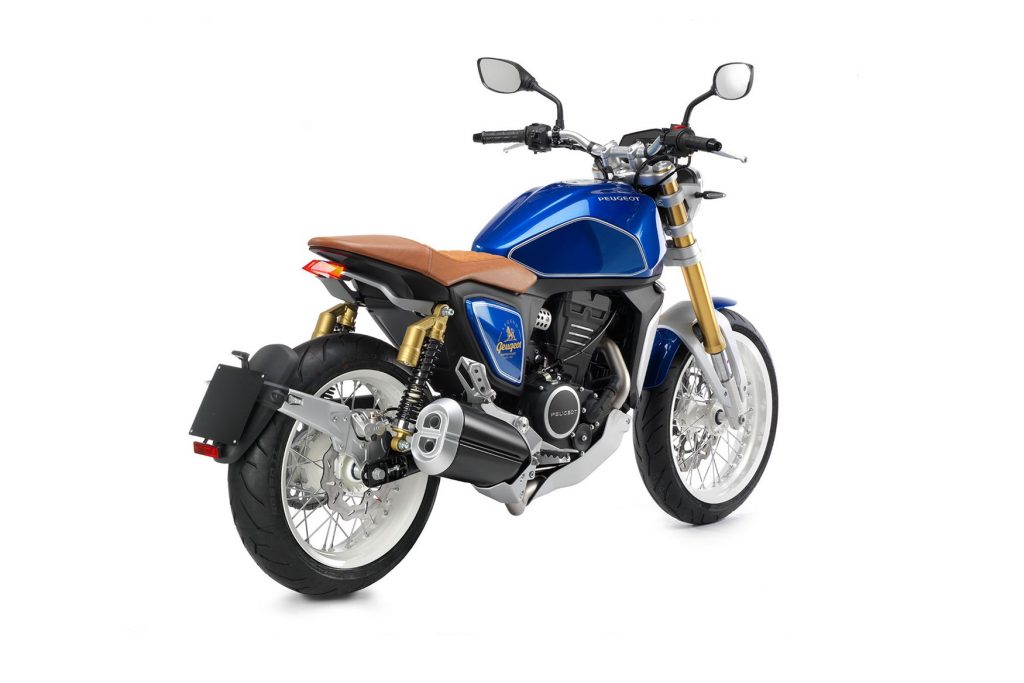 The 300cc café racer, on the other hand, is finished in Peugeot sport colours. Besides that, it has clip-on handlebars, forged wheels and a solo rider seat.
Both bikes are covered by ABS on both front and rear wheels. There is a 5" full-colour TFT display complete with i-Connect Bluetooth connectivity for smartphone pairing and GPS.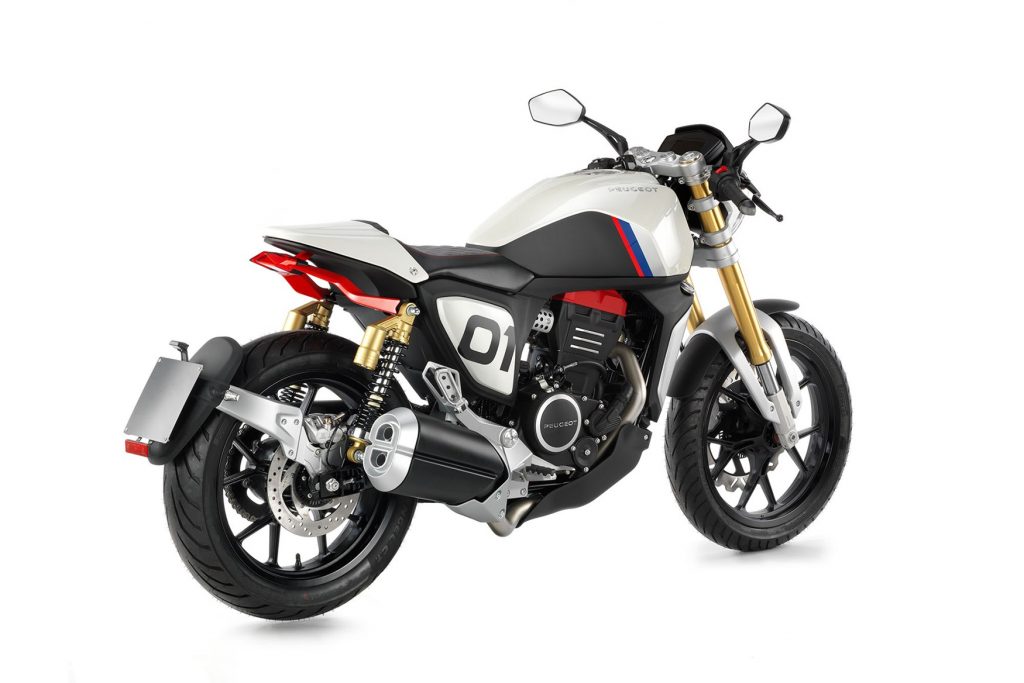 "Participating in the return of Peugeot to the world of motorcycles is injecting even more emotion into the design mission that is entrusted to me by this 120 years old French company," said Damien Basset, Head of Design at Peugeot Motorcycles.
"We have paid immense attention to the proportions of this city bike, studied every millimetre of each of its surfaces. P2X is THE new Peugeot motorcycle."
Peugeot built their first motorcycle in 1898 although it did not go into production. However, motorcycle production began in 1901. Mahindra purchased a 51% controlling stake in 2014. Peugeot currently produces motorcycles and 3-wheelers ranging from 50cc to 500cc. Peugeot scooters are sold in 60 countries.