The second stage of the MCO (Movement Control Order) which has started from yesterday until 14 April 2020 will see PDRM being stricter than ever. This warning was stated by Datuk Seri Ismail Sabri Yaakob, Minister of Defense, as there were still many folks disobeying the rules imposed during this difficult period of time.
Over 4,000 individuals across the country have been detained and close to 1,500 people were charged in the court of law for disobeying the MCO as well as other offences which involved obstruction of duties by the authorities. For this reason, PDRM will be strengthening their approach when it comes to dealing with MCO delinquents from now until 14 April 2020.
As it stands, there are 3,116 confirmed cases of COVID-19 infections here in Malaysia with a total of 50 deaths to date. On the bright side, 767 cases have been reported to have recovered and continued their self-isolation at home in compliance with the MCO.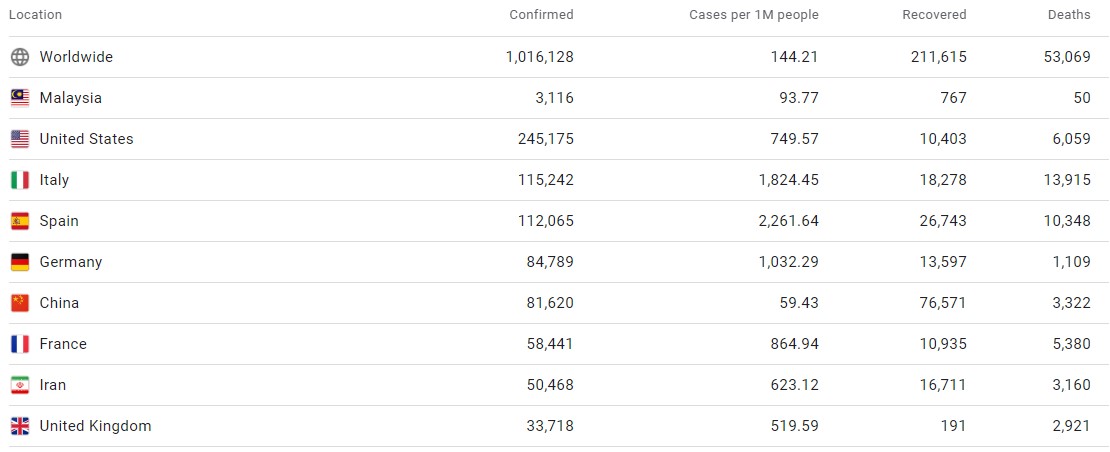 The COVID-19 virus is currently hitting hard in countries like the US, Italy, Spain, and Germany where the numbers of infected cases have surpassed that of China. The US is at the top of the charts with close to 250,000 cases but Italy still has the highest number of deaths at around 14,000.
It's no surprise that a lot of companies have taken measures to stop the spread of this deadly virus. The latest one came from BMW Motorrad where they have opted to not participate in two of the world's biggest motorcycle shows, Intermot and EICMA. These events were set to take place in October and November this year.