Former Moto3 rider Khairul Idham Pawi is set to return to two-wheel racing in Malaysia Superbike Championship (MSBK) 2021.
Despite no confirmation from the 23-year-old rider, KIP looks likely to feature in this year's MSBK 2021 with TKKR Racing Team.
This is based on the latest posting on Facebook by MSBK, which TKKR Racing Team also shared on their official Facebook page.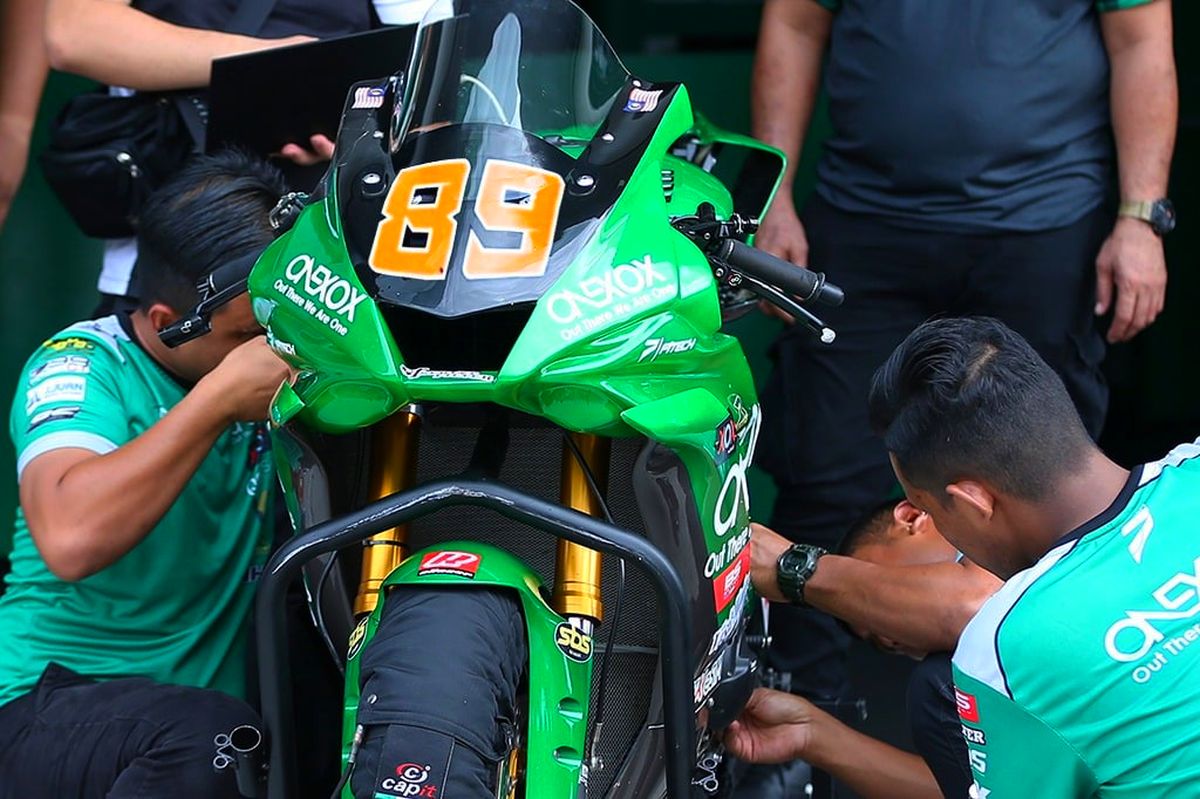 The photo unveiled the TKKR Racing Team looking busy prepping a race bike that features the number 89, the same number used by KIP during his time in Moto3 with Petronas Sprinta Racing last season.
KIP also shared a picture of him wearing his racing glove on his Instagram Story, which further fueled the speculation that he is most likely to return to racing at the 2021 MSBK.
Nevertheless, we could only hope for the best for the former two-time Moto3 race winner and looking forward to his long-awaited comeback on the grid.