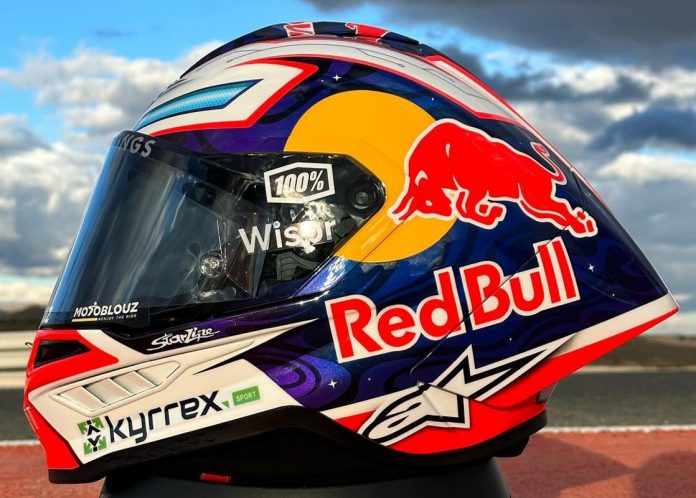 Pramac Racing rider Jorge Martin showcased his all-new Alpinestars helmet ahead of the 2023 MotoGP season after making the switch from Shark Helmets.
Ducati's Jorge Maritn has ditched his Shark Race R-Pro GP helmets for a brand-new Alpinestars lid. 
Alpinestars is yet to released an official announcement regarding the FIM-approved helmets.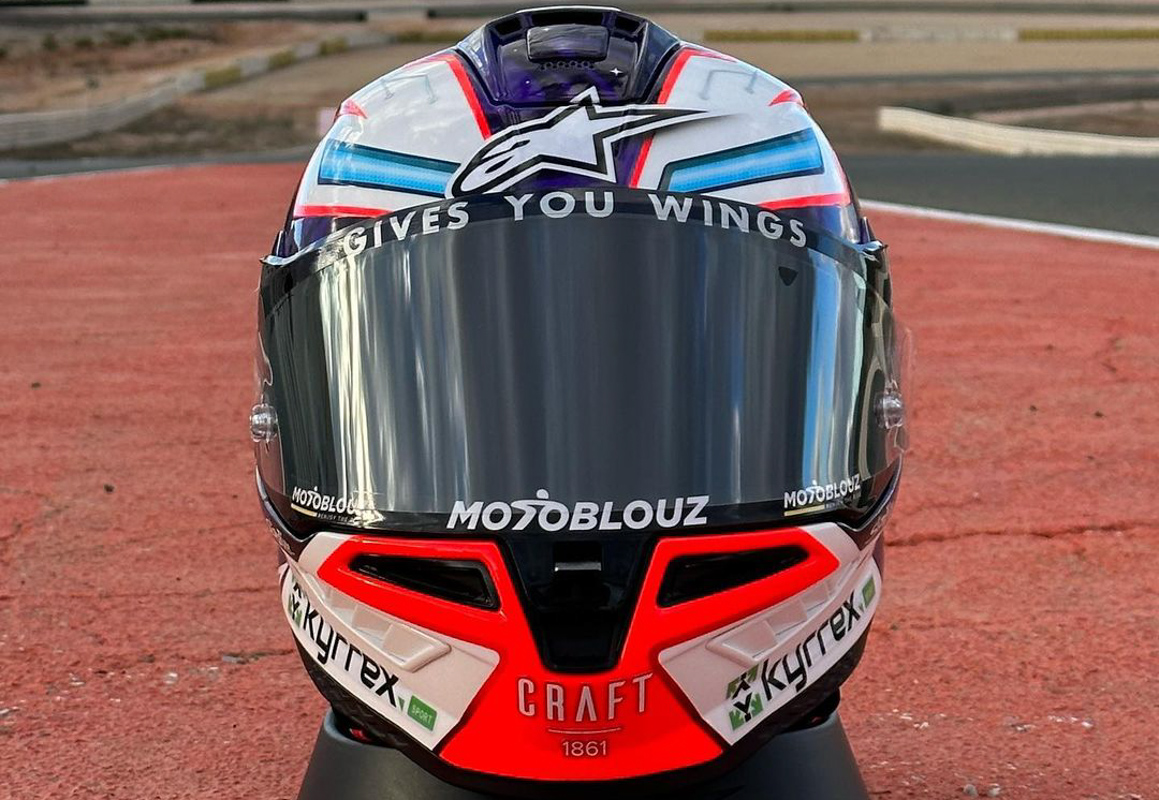 Although the Italian motorcycle gear company is no stranger to manufacturing motorcycle helmets, this is the first time that Alpinestars has designed and built a specific headgear for motorcycle racing. 
Nevertheless, this isn't the first time the new helmet appeared after MotoGP retiree Andrea Dovizioso was seen testing the pre-production model last year.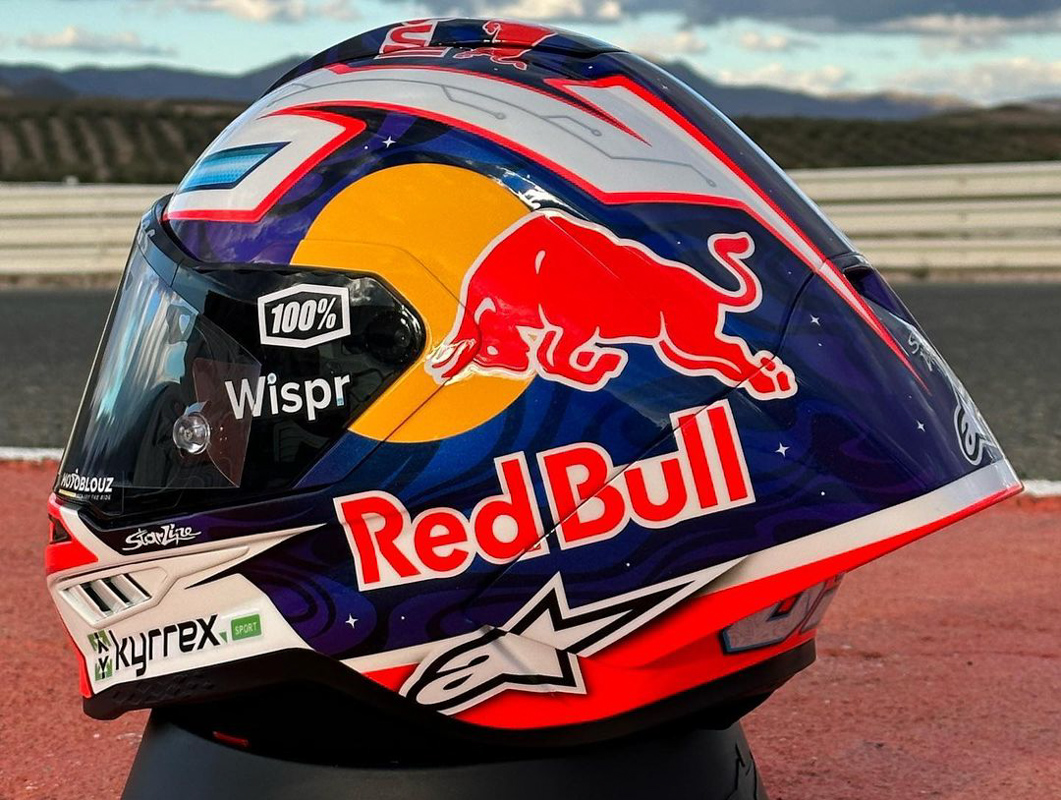 However, this is the first time the helmet has snapped in a full-finished and liveried-up version. 
Although Martin's helmet is packed with vibrant colours and graphics, the new helmet can be seen sporting a sizeable top-mounted air inlet. There's also a large front-mounted chin mount flanked by air exhaust fitted on each side.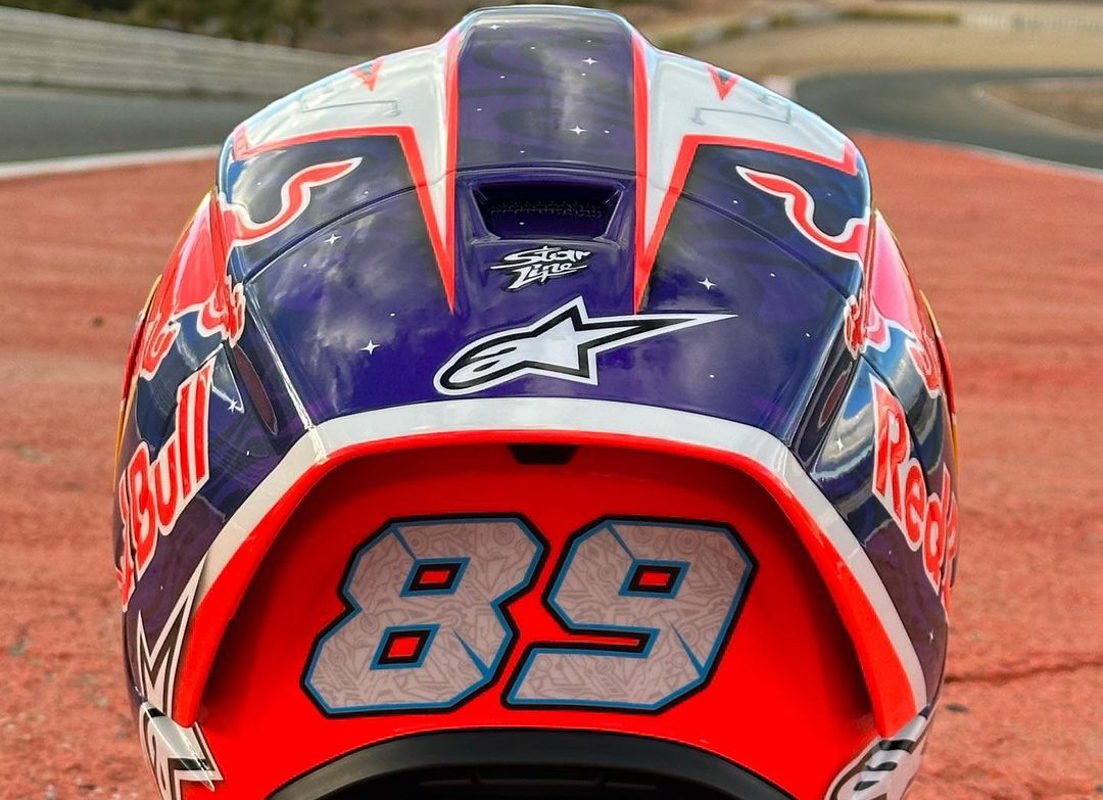 Interestingly, the side profile looks similar to Shoei's X-Spirit III, although the brand's new X-SPR Pro is replacing the former. 
Unfortunately, Alpinestars has yet to release the official information regarding the new helmet, but with MotoGP to kick-off soon, beginning with the Sepang Test in February, we expect the brand to make an official announcement soon.