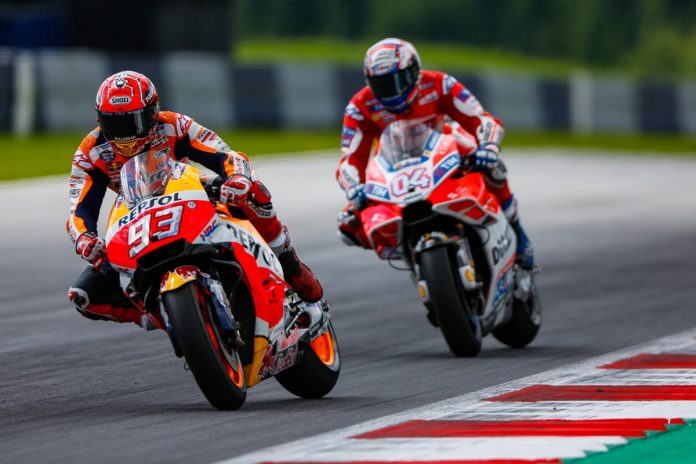 The final MotoGP race of 2017 will start later tonight at 9.00pm (local time) between Andrea Dovizioso and Marc Marquez.
Repsol Honda's Marquez is currently leading the 2017 championship with 21 points ahead of Ducati's Dovizioso.
The only way Dovizioso can be crowned MotoGP World Champion is if he wins today's race and Marquez finishes in P12 or below.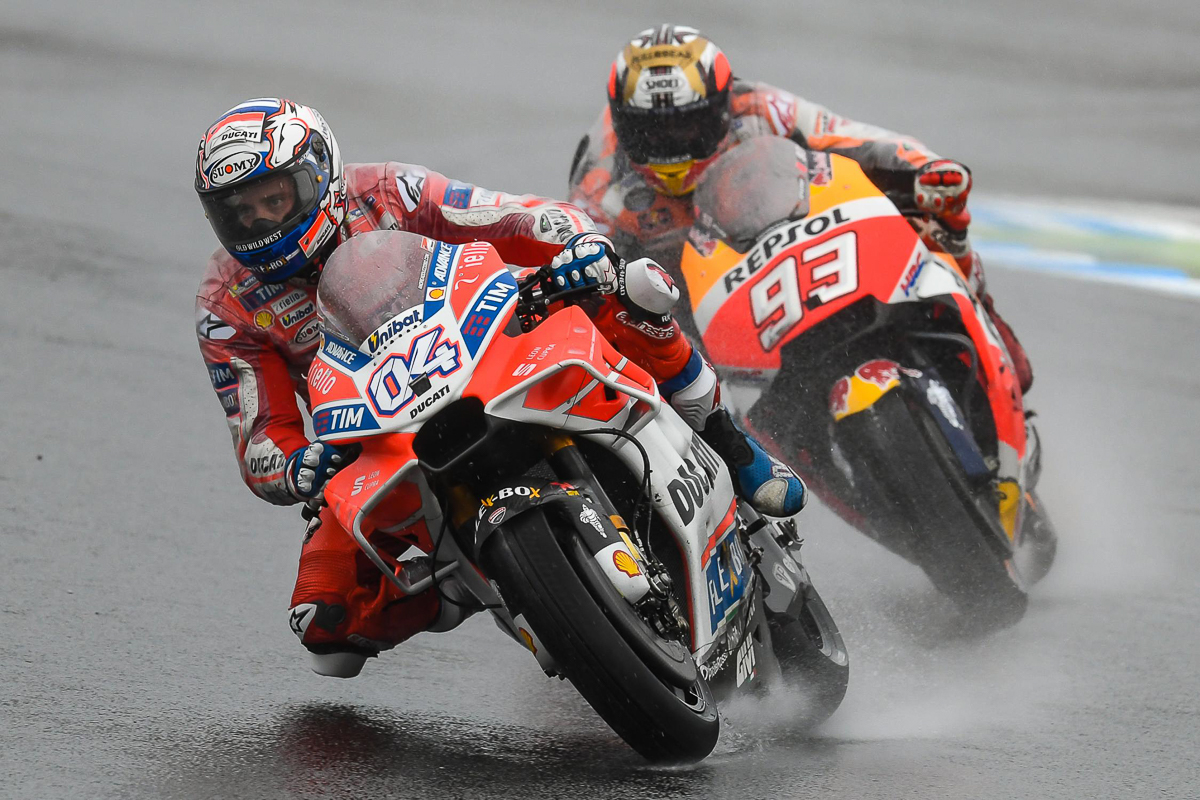 The moment has arrived, fellow MotoGP fans. The final round of the 2017 season is here and what a season it has been. With so many actions, dramas and amazing battles, the finale arrives in Valencia where the 2017championship has boiled down to only two riders; Marc Marquez of Repsol Honda and Andrea Dovizioso of Ducati Team.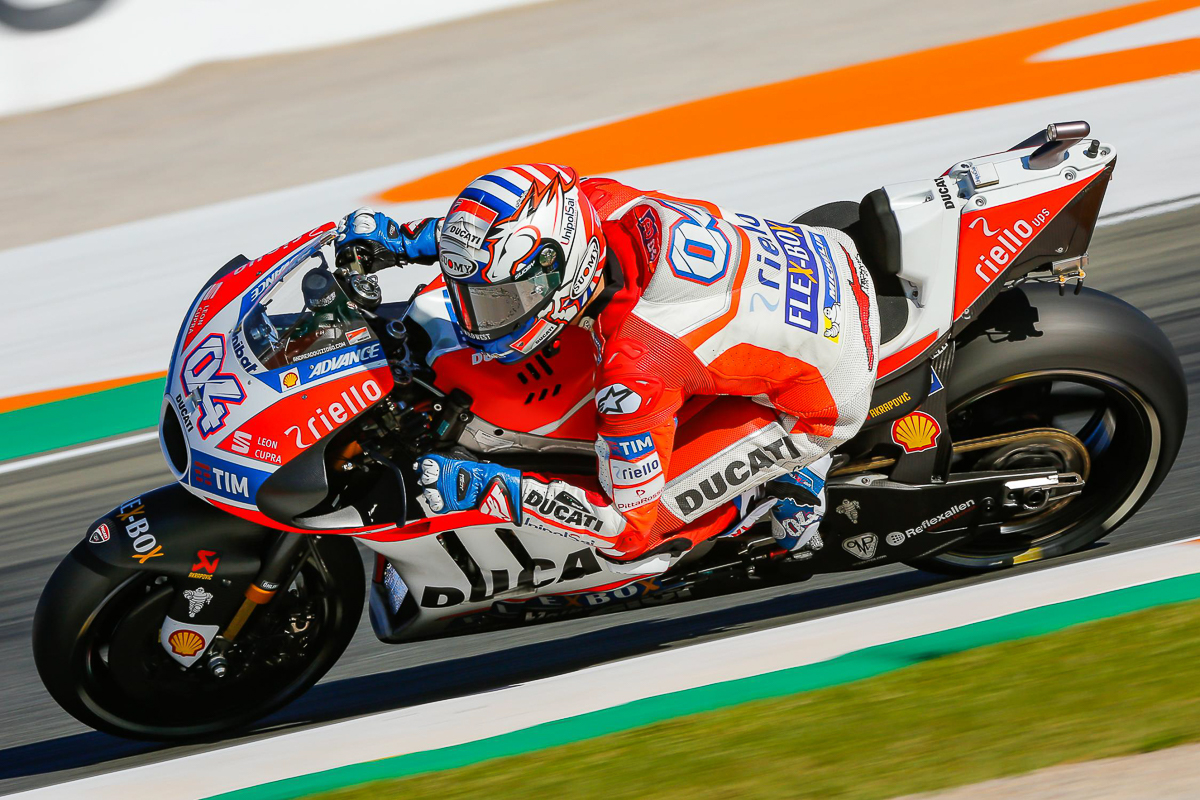 Recently, we've been witnessing the rise of Ducati back to its former glory where their only bragging rights was when Casey Stoner gave them the championship way back in 2008. These past few years, we have seen a lot of improvements and innovations coming from the Italian manufacturer and it comes as no surprise that their current rider Andrea Dovizioso is able to bring the fight to Honda's ace rider, Marc Marquez.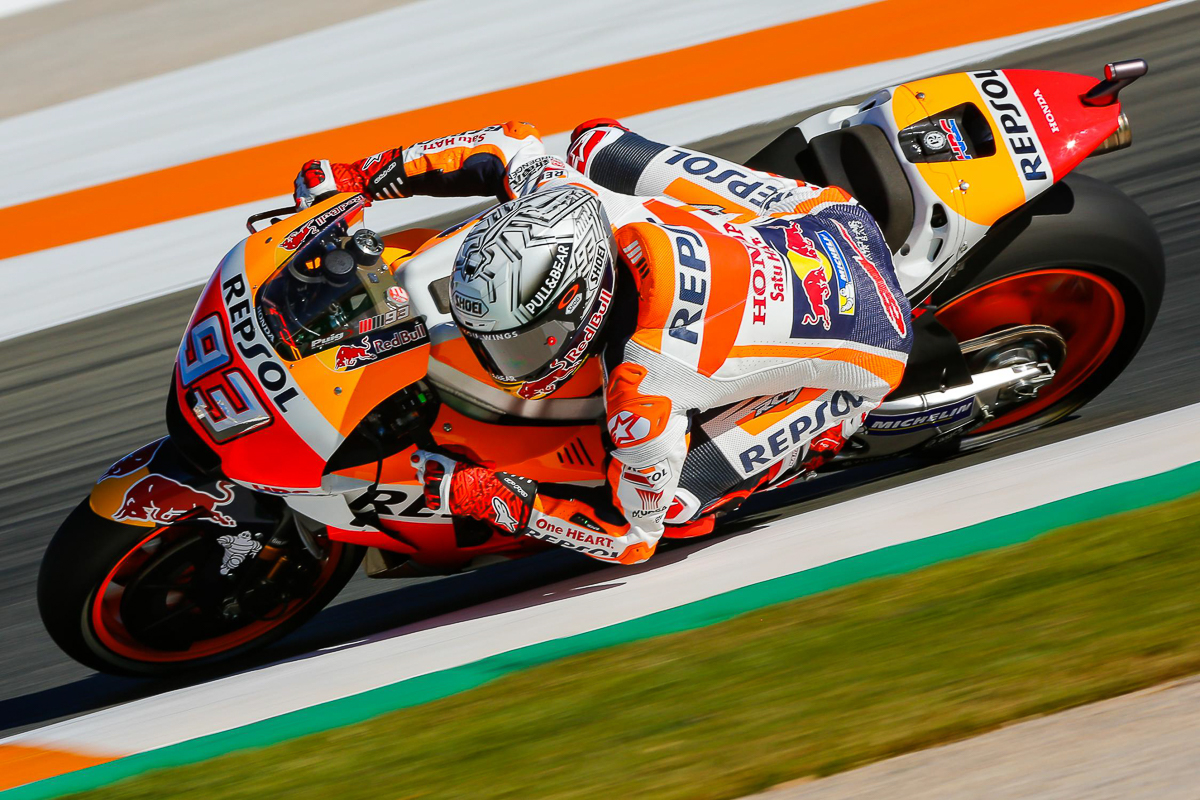 With one race remaining, Marquez clearly has the advantage with a 21-point lead over Dovizioso. That's a tall hill to climb especially for Dovi where the all Italian rider and team has one and only one strategy come race time later today; WIN. Only with a race win can Dovizioso snatch the 2017 MotoGP championship title IF AND ONLY IF Marquez finishes the race in 12th or below.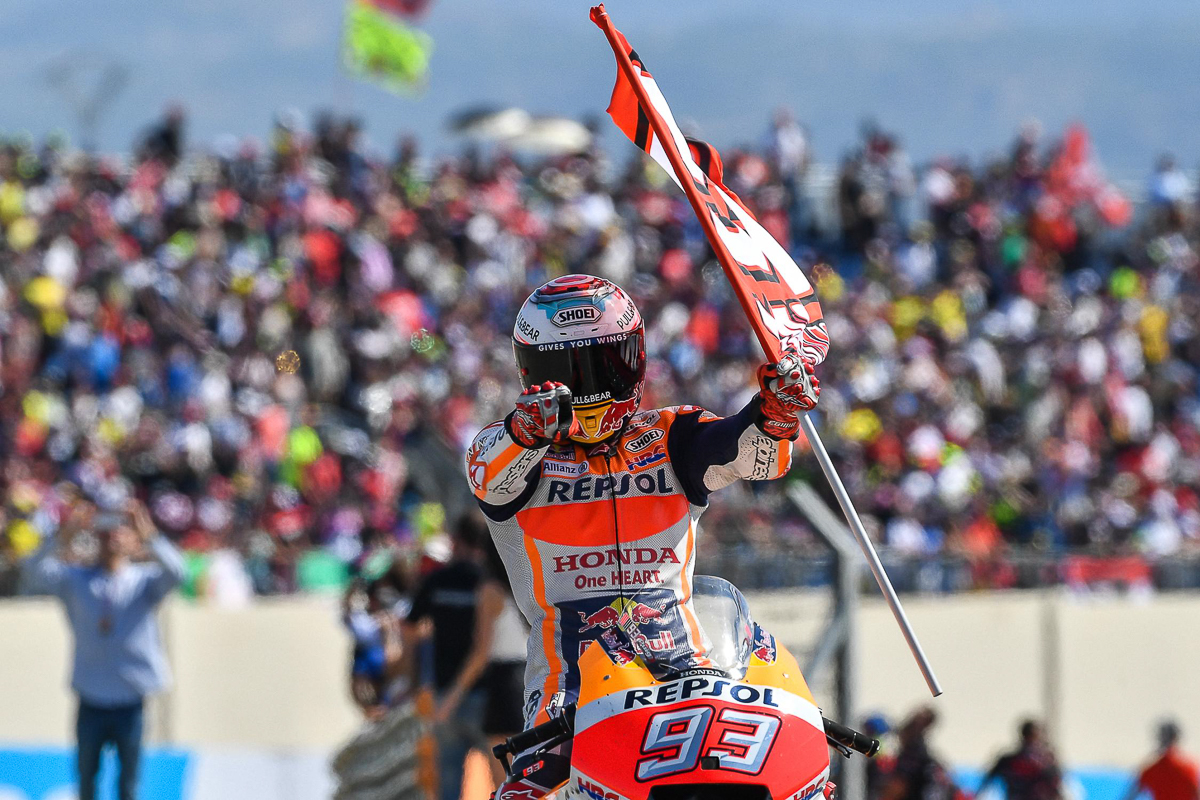 Finishing the race outside of the top ten is not an easy thing to do for a talented rider such as Marquez. With six race victories and five other podium finishes, Marquez has been a dominant force with only three DNF's (Did Not Finish) this season.
Dovizioso has an equal number of race wins for 2017 but only two other podiums achieved. Compared to Marquez, Dovizioso has only obtained one DNF this season but his race finishes have been slightly inconsistent coming in as low as P13 in Australia.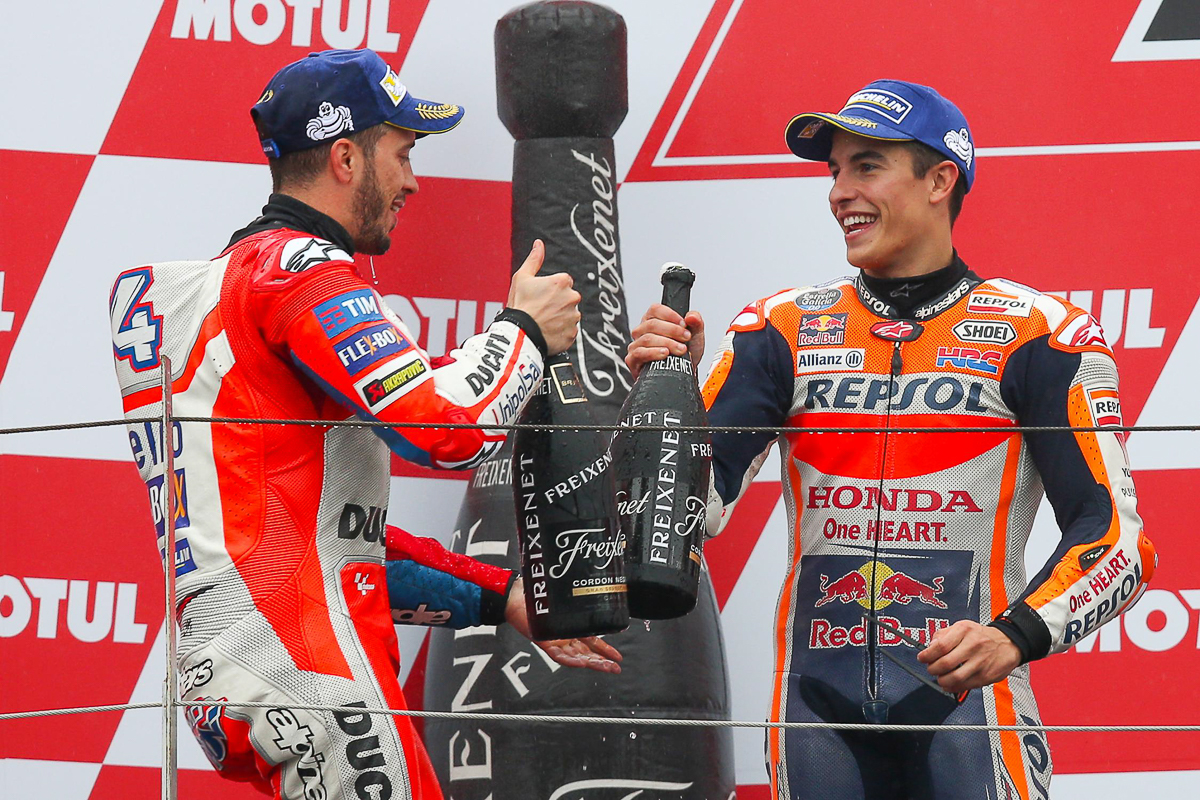 At the end of the day, Dovizioso has a huge mountain to climb coming into this final battle. Marquez on the other hand only has to perform averagely to be able to secure the 2017 championship title. As history has taught us so many times before, it's not over until it's over.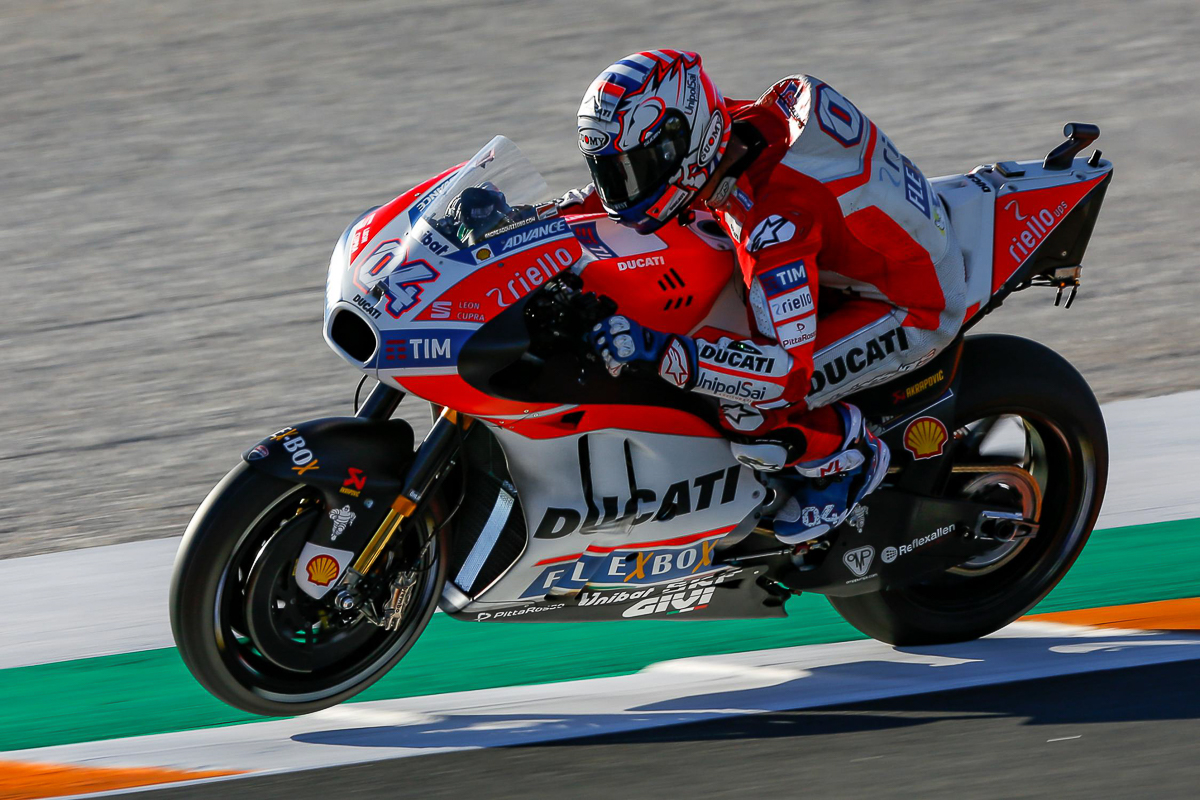 Marc Marquez will start from pole where Andrea Dovizioso will start the final 2017 race from ninth. Who's your money on? Check out all the action starting with Moto3 at 6.00pm followed by Moto2 at 7.20pm and the MotoGP finale at 9.00pm (Malaysian times).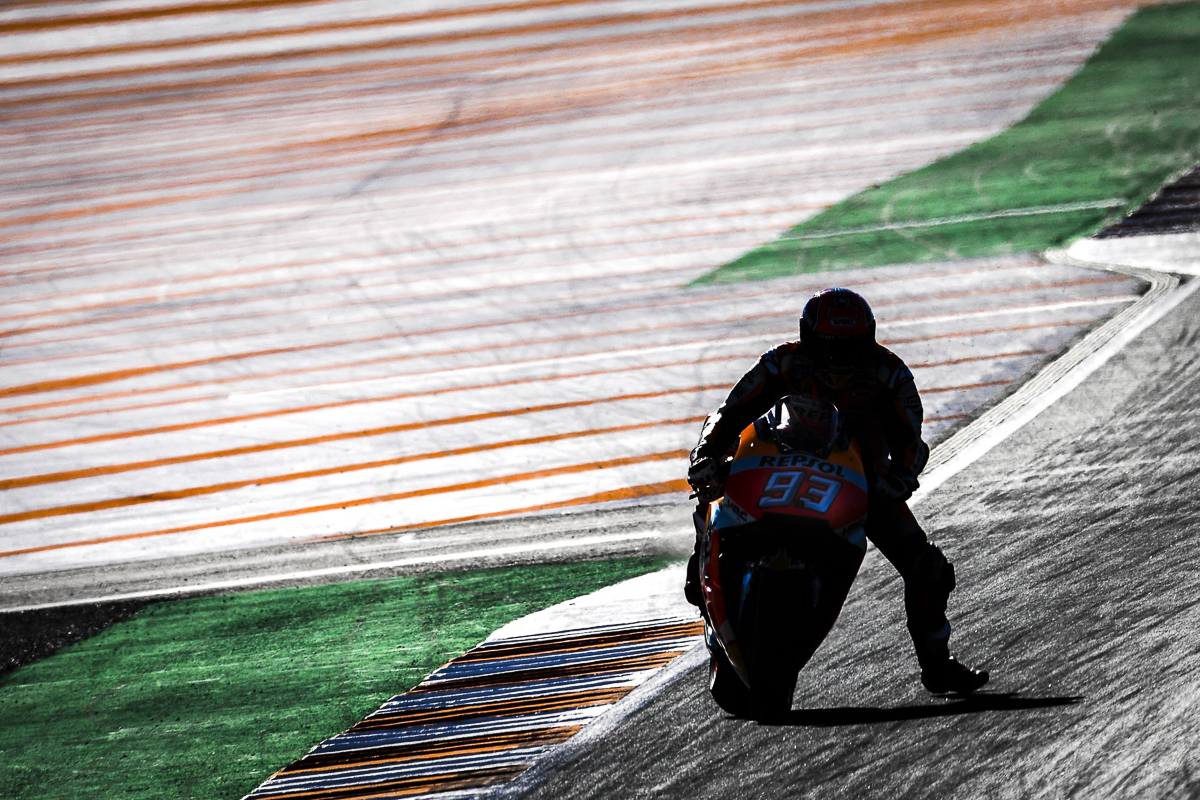 Image source: MotoGP