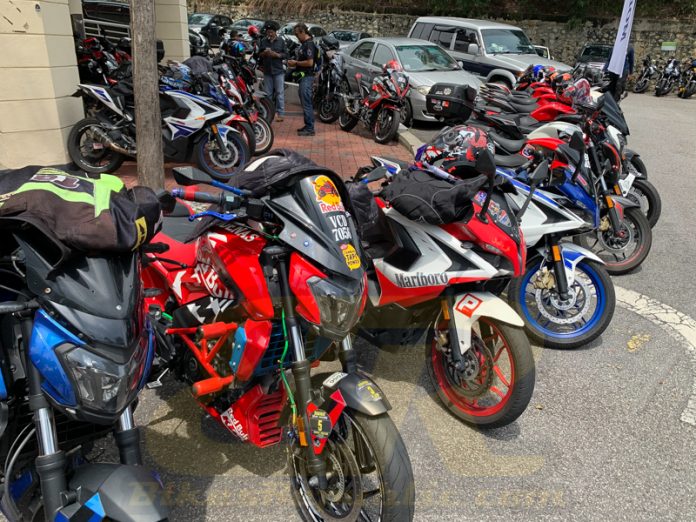 The sixth Modenas Let's Talk event was held at the pioneer Modenas Power Store in Kota Damansara earlier today.

The event seeks to build more informed and smarter Modenas motorcycle owners.

Attendees were given tips on maintaining their bikes.
The sixth Modenas Let's Talk event was held at the pioneer Modenas Power Store in Kota Damansara earlier today.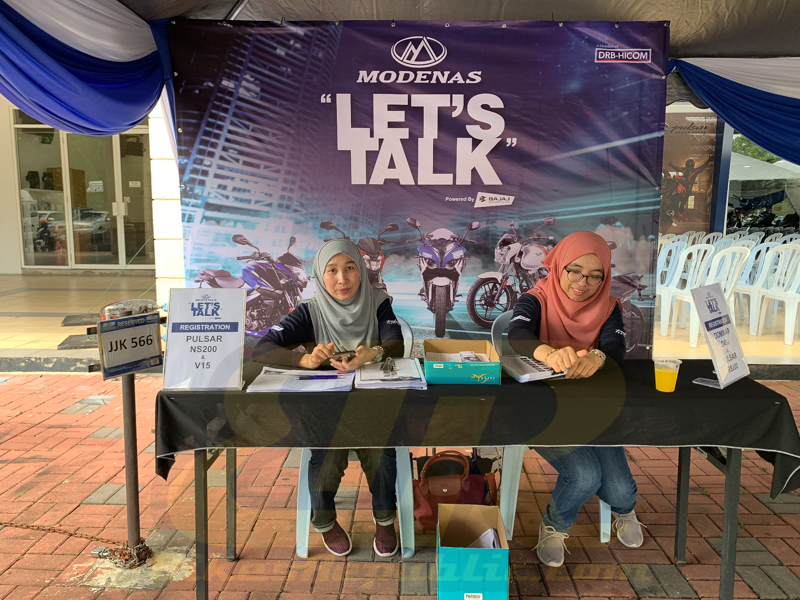 Aptly named, the event seeks to build more informed and smarter Modenas motorcycle owners. That objective is achieved through better understanding of their bikes specifications wise and also about maintenance requirements.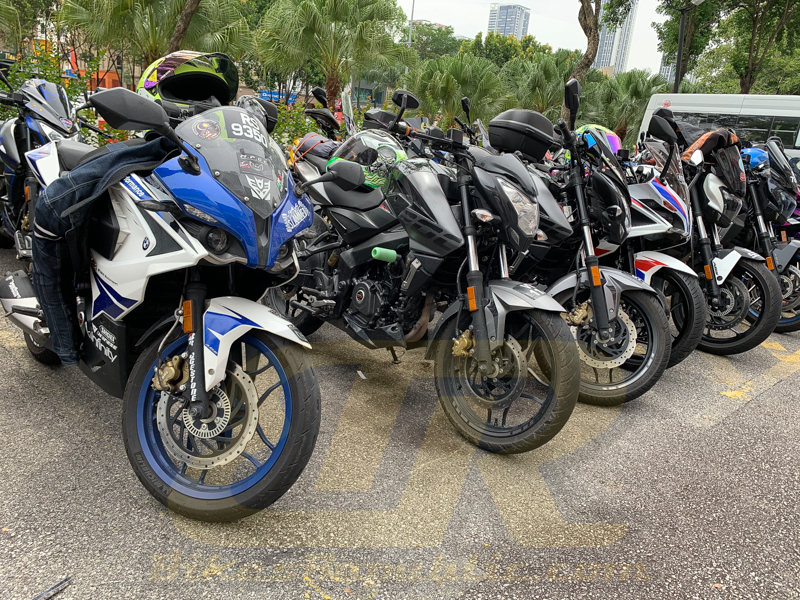 Approximately 300 Modenas V15, NS200, RS200 and Dominar D400 owners participated in this edition. They were provided with lucky draw tickets and other goodies upon registration, along with a questionnaire on their thoughts regarding their motorcycles.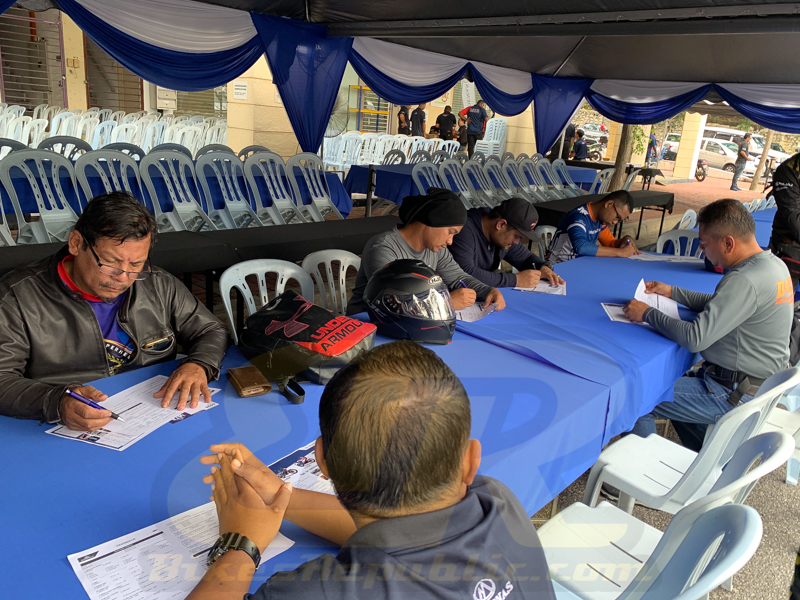 Attendees were also given the opportunity to test ride different models of motorcycles.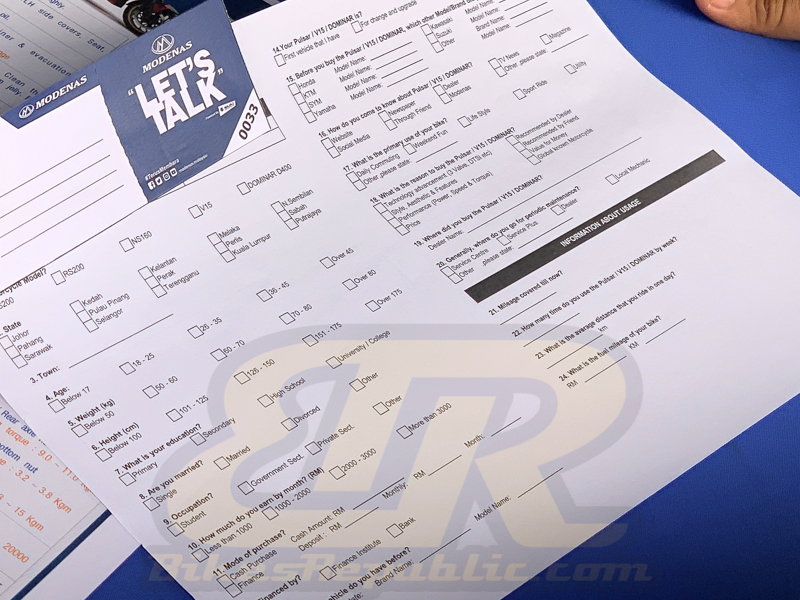 At the same time, Modenas provided trained mechanics to carry out a service campaign. Besides having their oil changed, the mechanics also carried out safety checks on the motorcycles.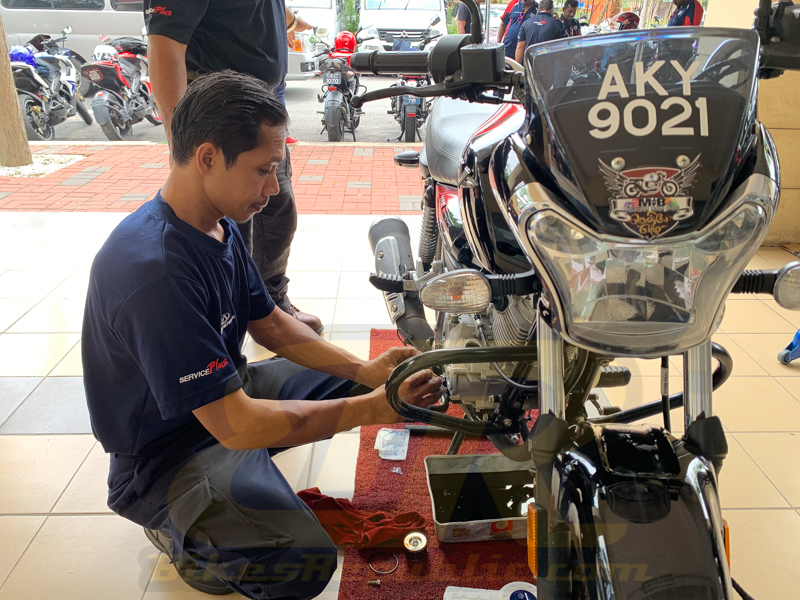 The owners were provided with genuine Bajaj DTSi engine oil that's specifically formulated for their bikes.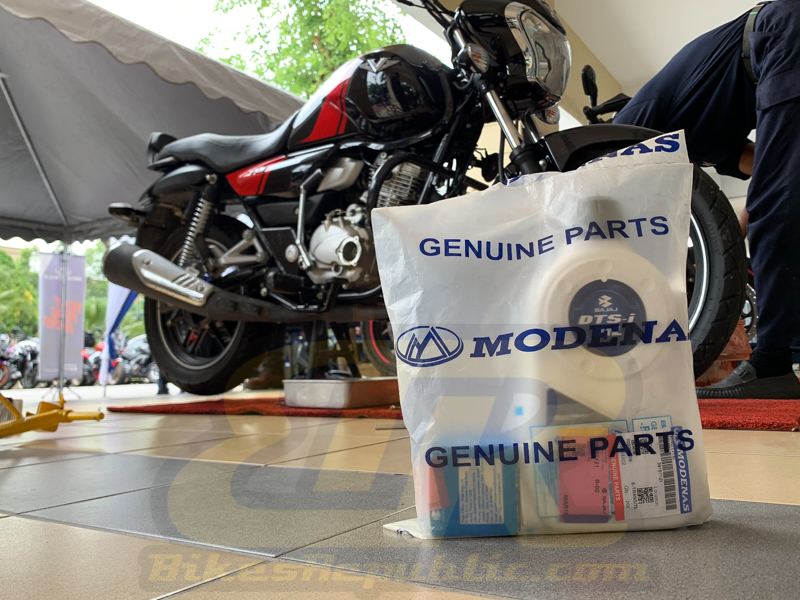 Afterwards, Tuan Haji Yusmey Yusoff from Modenas briefed the assembled crowd about the program.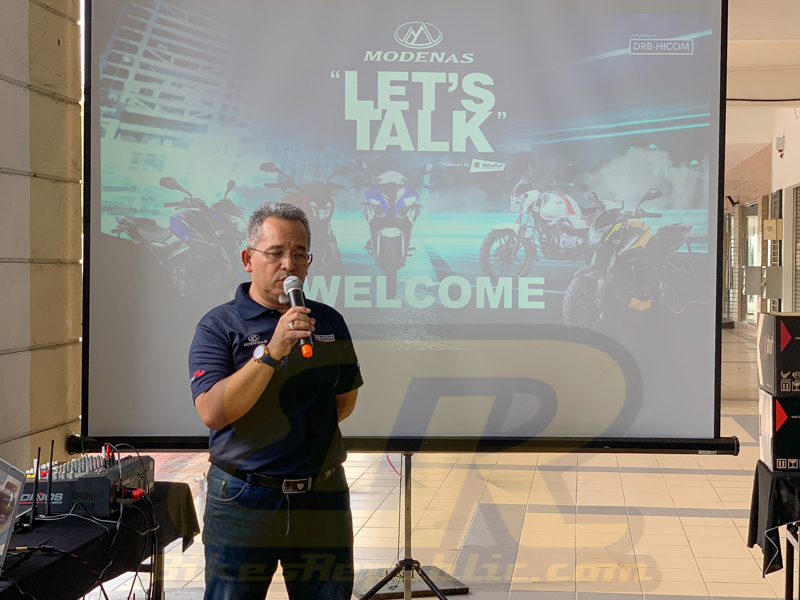 He also highlighted on the Modenas Master Mechanic Competition which began last month. Mechanics from Central, South, North regions of Peninsular Malaysia and those from East Malaysia competed to determine one best mechanic. He/she will then be sent to Bajaj in India to compete against mechanics from 70 other countries.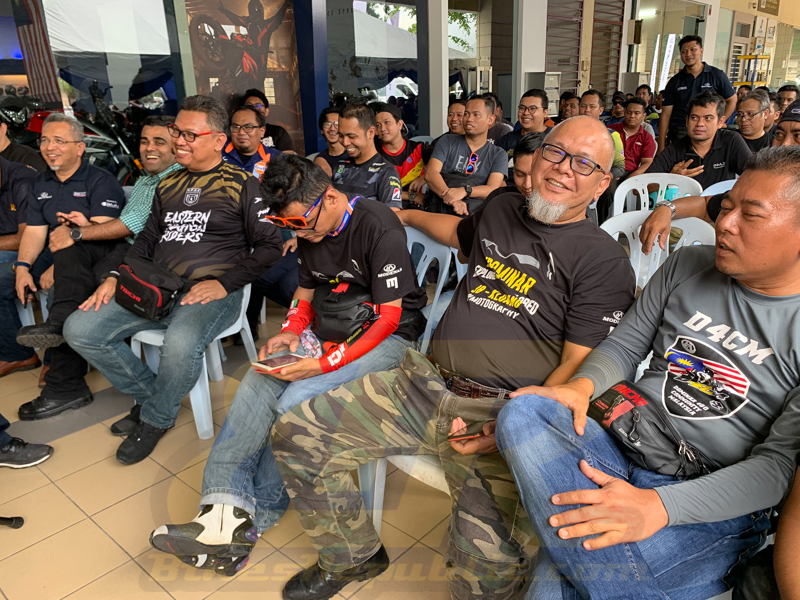 Apart from that, the company will start a loyalty club for Modenas owners. Members receive will many perks including enjoying spare parts and accessories sales on BikesRepublic's online shopping portal. They will also be entitled to free 120km (return) towing service, up to a maximum of four times per year.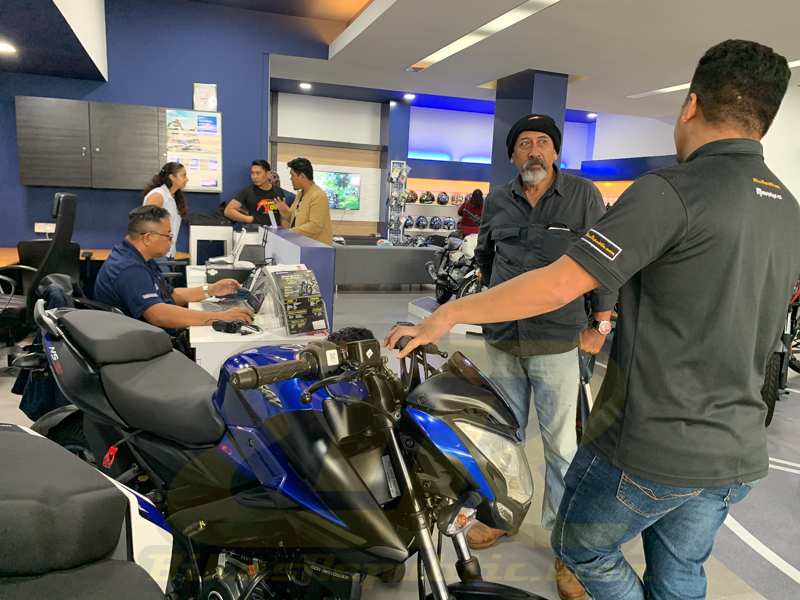 Tuan Haji Yusmey also talked about Modenas' desire to work with Giat Mara to supply mechanics to Service Plus workshops in more areas in the country.
Lastly, he promised that Modenas will set up a customer careline by year end.
The representative from Bajaj, Mr. Jagnesh Adlakha spoke about the importance of engaging the owners on a personal scale. Bajaj and Modenas are aware that:
Owners require good aftersales service. As such, there will be a total of 60 Service Plus workshops by year end.
Owners want to share their thoughts, ideas and feedback with the manufacturer, hence the Modenas Let's Talk events.
Spare parts are in demand, but they are needed quickly. Consequently, Modenas has set up an inventory of parts worth RM 500,000.
Modenas received feedback that different shops are charging different prices for parts. Therefore, the company will soon introduce a price list.
Mr. Jagnesh then fielded questions to the participants. The questions pertained to specifications and maintenance requirements of the Modenas V15, NS160, NS200, RS200 and Dominar D400 motorcycles. Some of the questions were "What are the tyre pressures for you motorcycle?"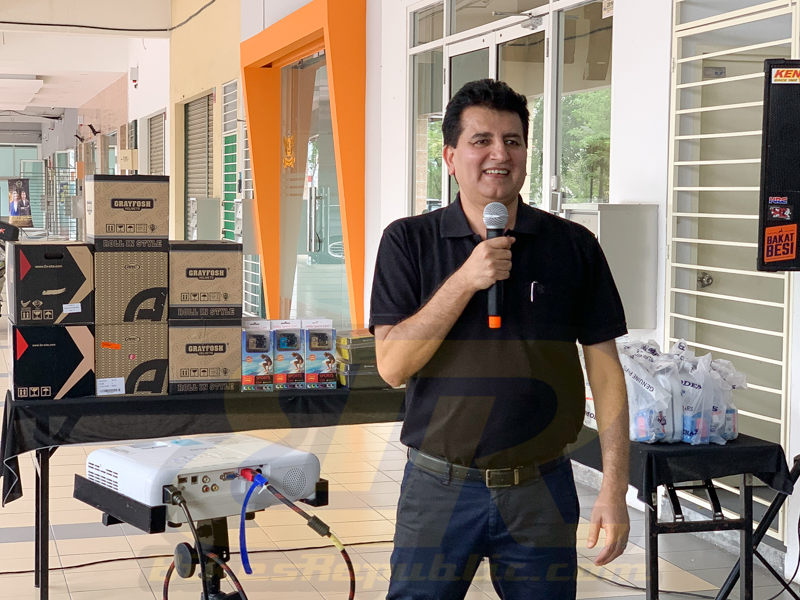 The correct answer earned the participant special prizes.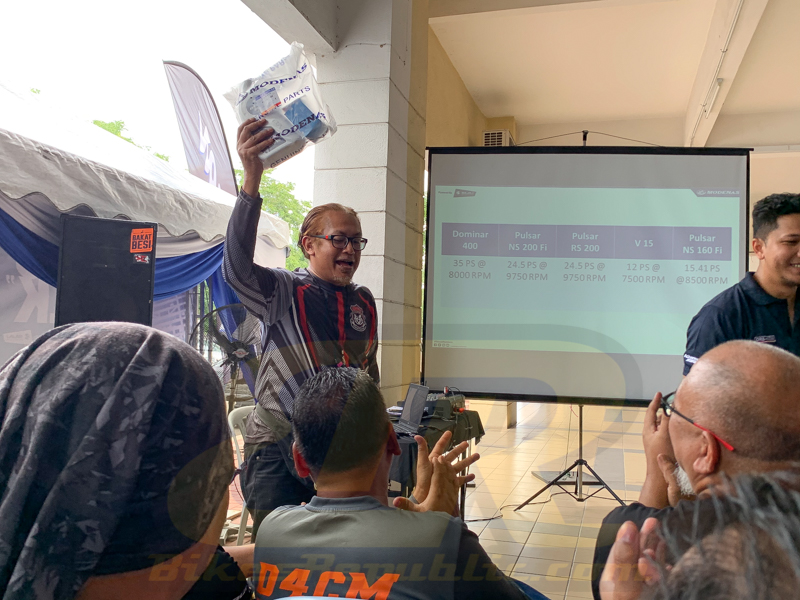 Mr. Keshy Dillon from BikesRepublic.com then spoke about the company's new online shopping portal which lists all the genuine parts from Modenas/Bajaj. There will also be accessories, but these were carefully chosen to not void the bikes' warranty.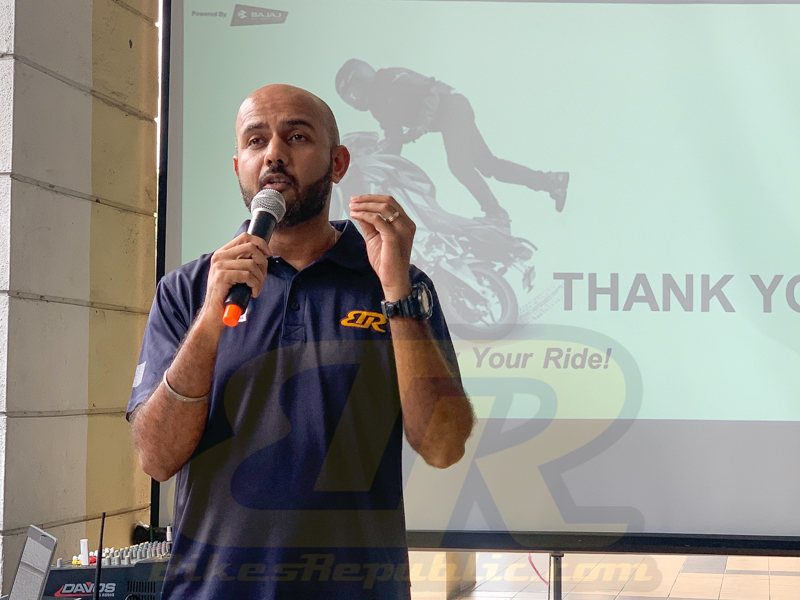 Buyers can now pay for their chosen products via bank transfer, but other methods of payment will soon be added in Phase 2 of the portal's development. Those in West Malaysia could expect to receive their package within 3 days, while those in East Malaysia should receive theirs in 5 days from when the order was placed.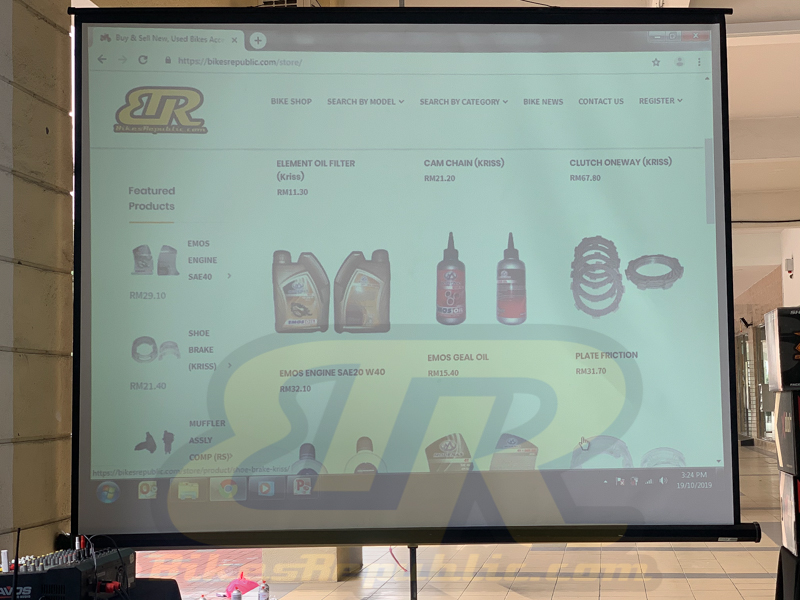 The biggest difference for the new portal is that buyers have a direct point of contact, rather than through an automated system.
Buyers can expect the prices to be Modenas' recommended retail price plus postage fees.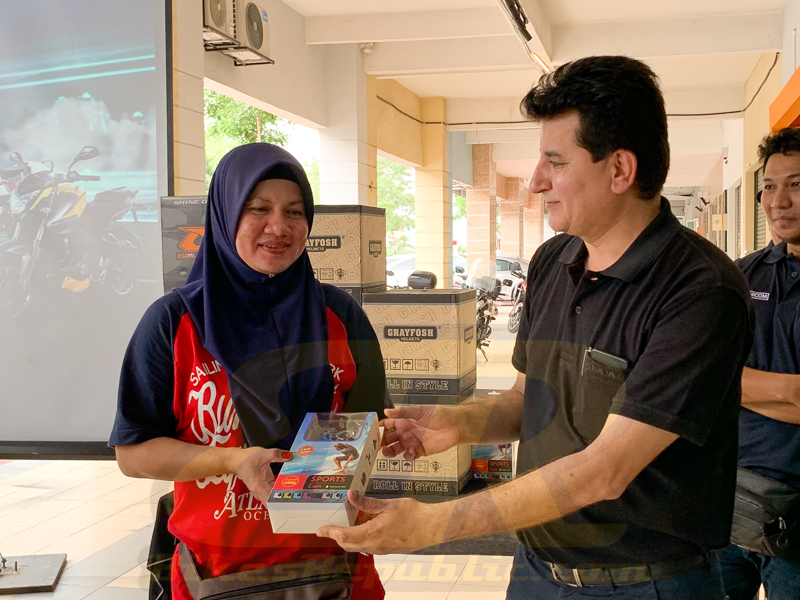 Representatives from Modenas and Bajaj then handed over prices to owners of the best-maintained bikes, by specific models.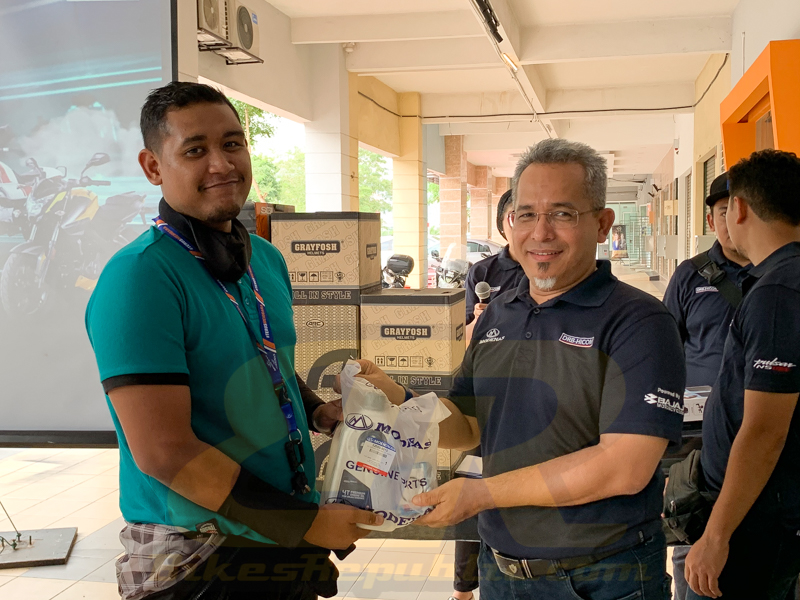 A lucky draw was held before the day concluded. Attendees walked away with genuine Modenas service packages, accessories, action cameras, helmets and 2019 Shell Malaysia MotoGP tickets.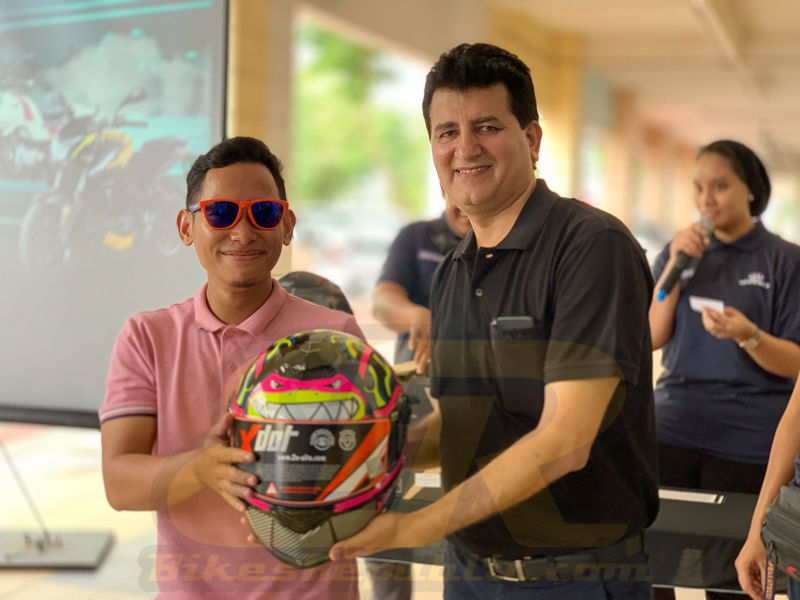 PHOTO GALLERY