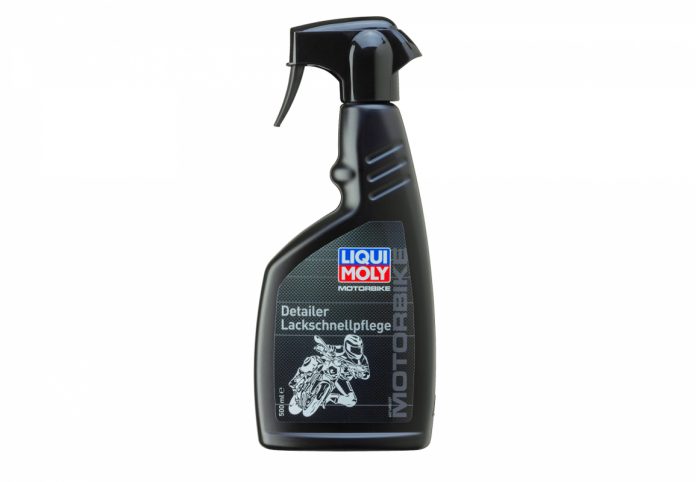 Liqui Moly has introduced a new product called the Motorbike Detailer, which functions exactly as the name implies. 
Liqui Moly to display the new Motorbike Detailer at the 2023 Motor Bike Expo in Verona. 
The new product not only add shine but also protects the paint for weeks. 
The German brand also officially announced its presence at the 2023 Motor Bike Expo in Verona this weekend. 
According to Liqui Moly, the 'Motorbike Detailer' helps minimise the effort required to achieve a good clean of your motorcycle without damaging the paint. 
That said, the product can protect the paintwork for "several weeks" after its application. Also, the Motorbike Detailer not only adds shine, it also tackles dirty jobs, including dust, paw marks and even bird droppings. 
The application is simple; the Motorbike Detailer is applied via a spray bottle. Interestingly, the product can be sprayed on dry and wet surfaces. 
Alongside the Motorbike Detailer, Liqui Moly also introduced a 'Polishing Microfiber Cloth'. 
The Liqui Moly Motorbike Detailer and the Polishing Microfiber Cloth will be on display at the 2023 Motor Bike Expo in Verona, Italy, beginning today (27 January).