Mat Rempit groups are reportedly active again with their illegal street racing activities, some reportedly have prize money pools worth up to RM450,000.
Local daily Utusan reports that illegal street racing by Mat Rempit groups have returned.

Some races held include prize money pools worth anywhere between RM20,000 to RM450,000.

The report also details some of the key hotspots for these activities, namely the Wisma Minlon stretch in Seri Kembangan.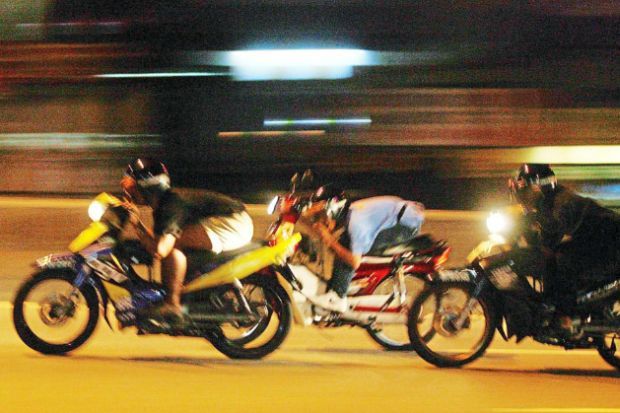 As our nation progresses into the post-pandemic recovery stage, it doesn't surprise us that a return to 'normality' includes the resurgence of certain unwanted elements such as crime for instance. For the local motorcycling scene, it seems this entails with a revival of the Mat Rempit scourge, along with their illegal activities which includes illegal street racing.
While this isn't an entirely new problem, this recent in-depth report published by local daily Utusan Malaysia this week indicates that these Mat Rempit groups are actively hosting illegal street races again, as they frequently did in pre-pandemic times. The daily, which claims to have gone undercover in the scene recently, even reports of some events having prize money pools worth up to RM450,000.
Citing unnamed sources from within the scene, the report details that prize money starts from as low as RM500 in the form of bets placed by individuals, which can pool up to over RM20,000. "This much cash is what's entice these Mat Rempit to risk their lives, and that of other road users, to race illegally on the streets," one source was quoted by the daily.
Another source quoted by the Bahasa-language daily even detailed that there are two main types, or 'classes', of racing held. One of which, cited by the daily as a 'perlumbaan longgok' or 'pile race', usually sees a big group race entered by riders on various motorcycles, regardless of type and model. The other racing 'class' usually organised is based on category.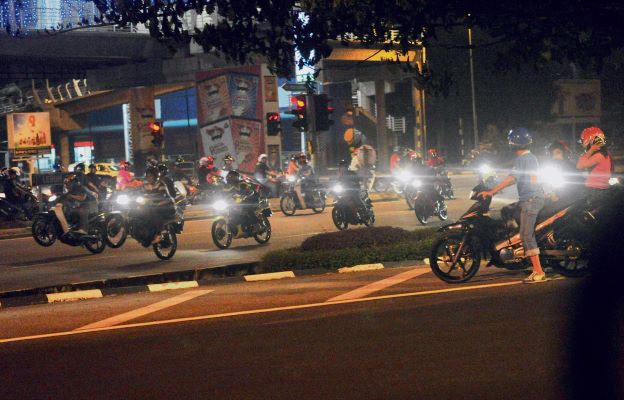 Sources quoted by Utusan notes that the typical 'perlumbaan longgok' requires entrants to fork out a minimum entry fee of RM500. "If there are 10 bikes entered, then the winner takes the winnings of RM5,000 regardless of what type of bike said rider enters with," explained Utusan's source on how this type of races usually pays out.
As for races by category, the rider's motorcycle specifications are taken into account. "Riders who usually participate in these races have modified their motorcycles and the reward when they win can reach RM20,000, " adds the same source when explaining these races and its pay out scheme.
When enquired about what happens should a rider or Mat Rempit turn up with a motorcycle with excessive modifications worth over RM10,000, the source explains that these types of motorcycles are then classified as 'motor open' (open bikes). A tell-tale sign of one of these is an engine block measurement of more than 65mm.
The source goes on to allude that much of this trend amongst Mat Rempits today is fuelled by the rise of local YouTube and social media personalities who go on said platforms to flex their machines. One even recently showed off a fully modified kapchai, with said individual reportedly 'investing' no less than RM17,832 to complete this build.
Prize money pools involving such bikes vary, but Utusan's source detailed that the largest pool seen back in 2018 exceeded RM450,000. This, as the source recounts, stemmed from a feud between two of the scene's most popular and renowned workshops at the time. In other words, this was a fight for bragging rights above anything else.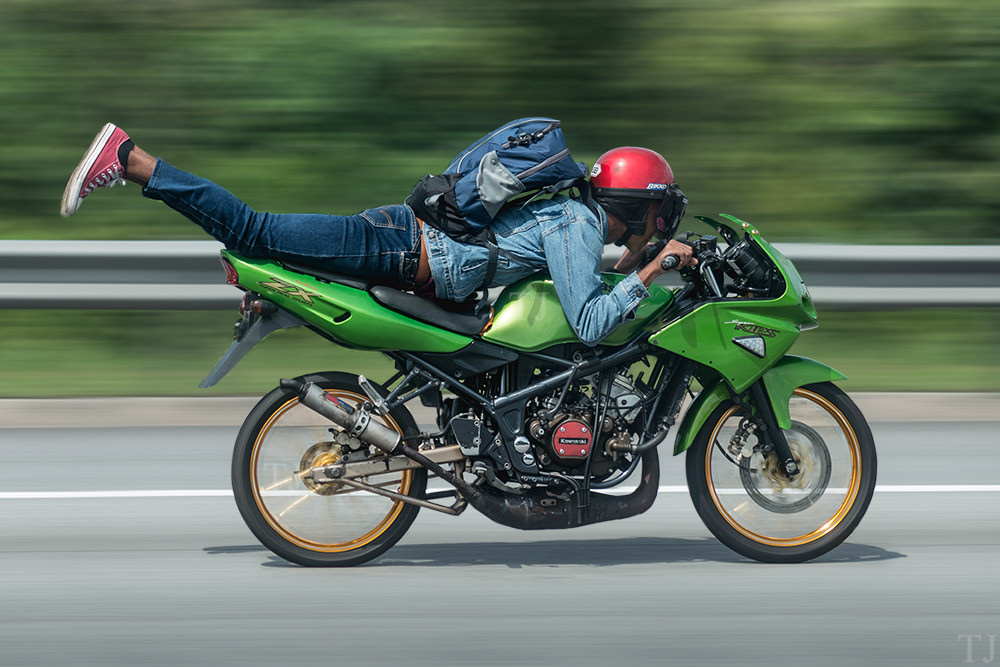 In regards to where these illegal street races are usually held, Utusan quoted another unnamed Mat Rempit who revealed some of the hot spots for such activities in the Klang Valley. One popular venue is the KL-Seremban Highway, specifically the stretch spanning in front of Wisma Minlon right up to the Besraya Highway U-turn, Seri Kembangan.
Though Utusan weren't able to witness any races held on said stretch during its investigation period, this writer can personally vouch for their source's authenticity regarding the venue's popularity amongst Mat Rempit groups.
Having resided close to this venue and traversing it at various times of the day for over two decades, said stretch of asphalt is indeed a hotspot for illegal street racing activities, especially late at night on weekends and public holiday eves.
"It's difficult to see nowadays because there are many roadblocks and operations frequently carried out by PDRM. If they are racing at this time, they are only incriminating themselves. Organisers will often hold races now silently with only participants turning up," Utusan quoted its source again regarding the matter.
Apart from copious amounts of cash, Utusan also previously reported that some races even had prizes in the form of women prior. However, sources quoted in their latest in-depth report says this is no longer the case as most Mat Rempit participating in these illegal races today have prioritised cash winnings above everything else.