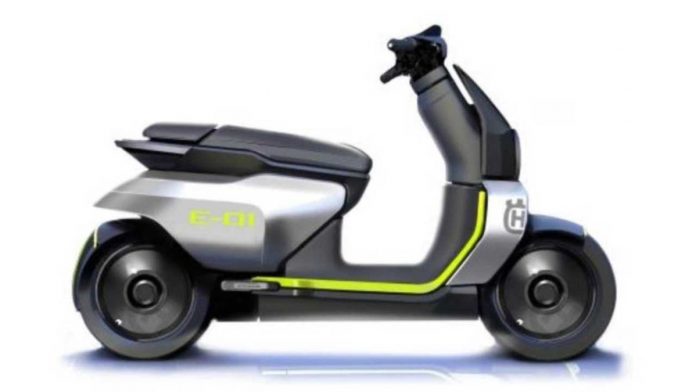 Pierer Mobility appears to electrified the future of Husqvarna Motorcycles by introducing an all-electric scooter in 2022.
Unlike the current model that combines modern and retro design, the expected electric scooter will offer a futuristic design.
Dubbed the E-01, the scooter looks like something that came out of the latest Cyberpunk 2077 console game.
Based on reports, Husqvarna plans to roll-out the new motorcycle this year; however, it was moved to 2022 due to apparent circumstances.
Rushlane reported that the E-01 would share the same platform with their India counterpart, the Bajaj Chetak.
Given KTM's partnership with Bajaj, it is expected Bajaj in India will build the Husqvarna E-01.
The current Bajaj Chetak offers a friendly power output of 15hp.