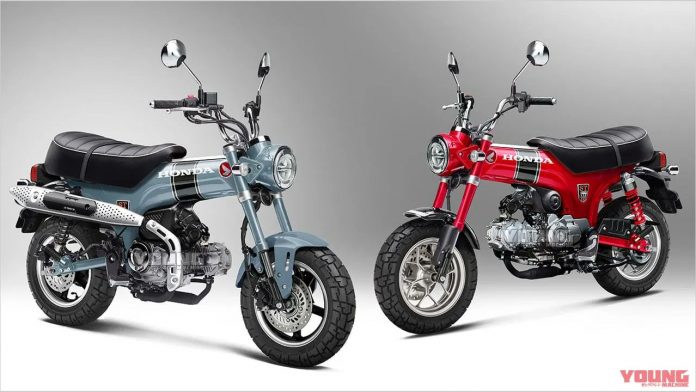 Yes, folks, rumours have been swirling around in Japan that the Dax ST125 could make a return soon.
After the success of the new generation Honda Monkey 125, Honda is reviving yet another classic minimoto from its past, the Dax ST125.
Japanese-publication, Young-Machine published the first speculative render image of what the revived Dax ST125 could look like back in March 2021.
Although it's been a year since the image was first shared, the revival could well be on its way as YM shared an updated render image of the Dax ST125.
Moreover, there is an ongoing rumour that the next-generation Honda Dax ST125 could make an appearance at the 2022 Tokyo Mobility Show, which we think is an already unofficial confirmation that the minimoto is indeed on its way.
Looking at the newly updated render photos, we are pretty sure at this point that YM is sharing the production-ready version from Honda.
From the photos, it's clear that, unlike the Monkey that caters to a single-rider setup, the Honda Dax ST125 features a saddle that can accommodate a pillion along with pillion footpegs.
While details remain scarce, the Dax ST125 could also feature the same transmission from the Monkey.
Anyway, if the rumours are correct, Honda might have an answer to all our questions in March this year.