The KTM RC16 MotoGP bike have new frames.

They are now being tested at the Jerez pre-season tests.

The frames are still made of steel but have a different shape.
You may have heard of Red Bull KTM Factory Racing Team rider Pol Espargaro singing praises about the KTM RC16 MotoGP bike's new frame.
He even went as far as setting the same lap time as reigning world champion Marc Marquez at one point. He then thanked test rider Dani Pedrosa for his input.
The first new frame was tested at the first 2020 pre-season test at Valencia last week. It still features steel as the material but in rectangular form instead of the usual tube-shape KTM had been using since the first RC16.
Now there's a second frame at the Jerez tests, painted black presumably to hide its shape.
"The black frame is the newest one, maybe not the biggest improvement, but it's already a small step better (than the orange frame," said Espargaro.
"We have an advantage over the others because our metal tube chassis is much faster (to make) than the others. This is going to be helpful to us," he revealed.
Indeed, that's true as the aluminium beam frames in MotoGP are machined from billet(!), instead of being cast or extruded. This main section which includes the headstock and spars are then welded to the uprights.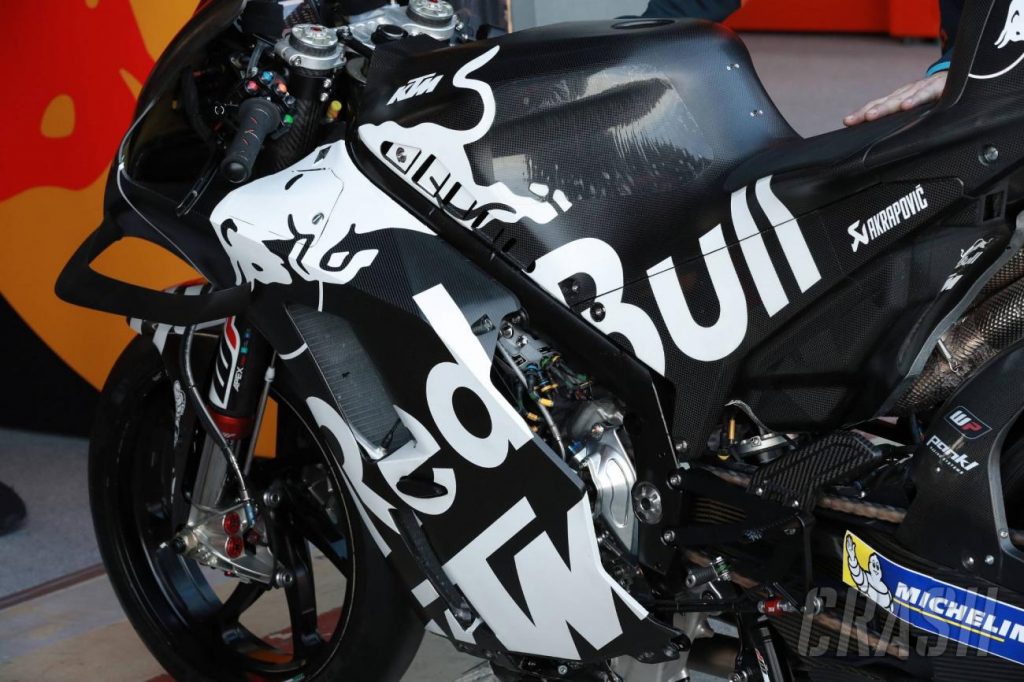 On the other hand, steel beams are extruded then welded together. In fact, the team could cut and weld different sections with much ease compared to welding aluminium frames.
Overall, the team is seeking to create a bike that's better in terms of turning, traction and stability. As Espargaro said of the old frame, "The best part about our bike is the front. On the brakes the bike is stable, and we can go deep in braking. Normally the problems we have is from the back of the bike, low grip and low turning (difficult to turn)."
Pedrosa also took to the track during the test sessions. Hopefully we'll get to see him again in Malaysia.