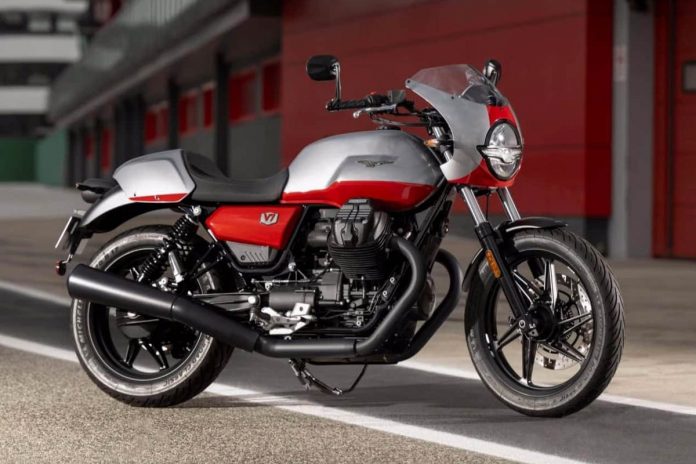 Moto Guzzi has once again wowed the motorcycling community with the debut of its latest offering, the Moto Guzzi V7 Stone Corsa.
The V7 Stone Corsa was revealed at the brand's recent Open House gathering.
The retro café racer special edition strikes a fine balance between classic charm and contemporary tweaks.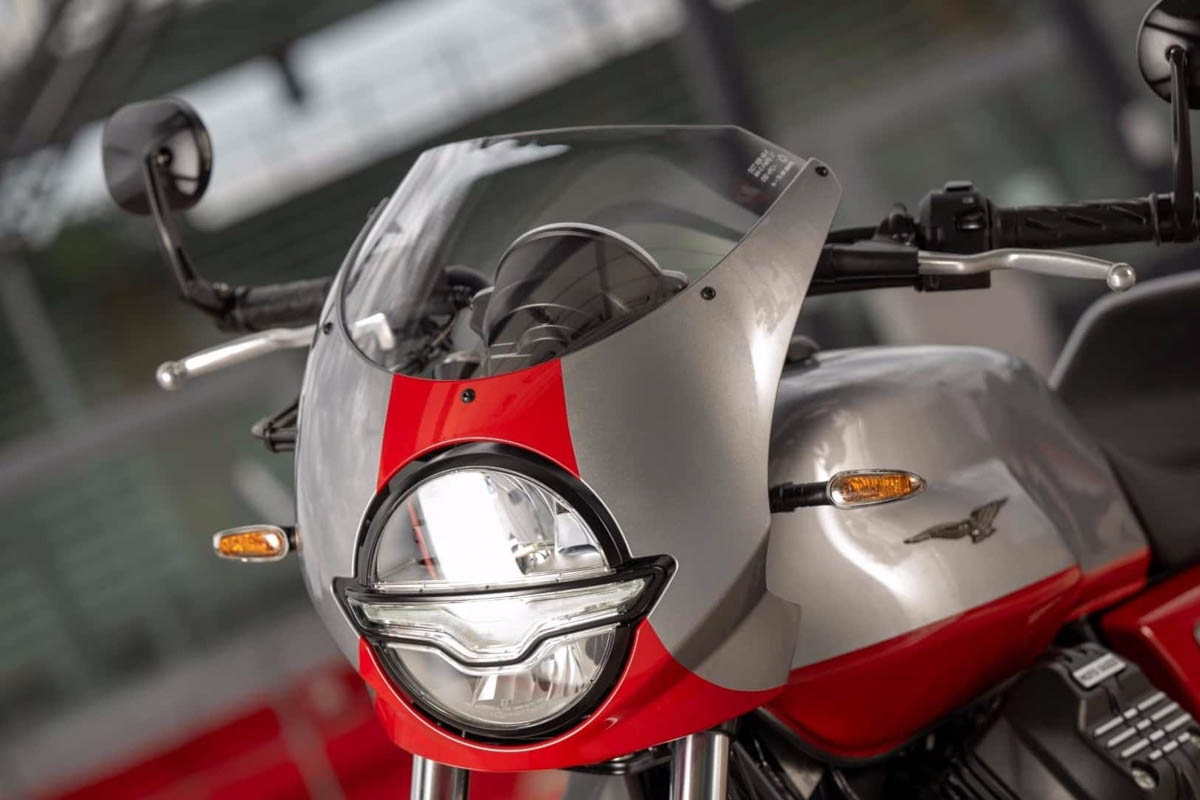 The bike's aesthetic is an exciting departure from its sibling, the V7 Stone, most notably with its new two-tone silver and red paint that stretches seamlessly from its headlight cowl to its tail. The splash of red beginning just below the iconic Moto Guzzi emblem on the tank and extending through the side panels is especially eye-catching.
For enthusiasts who appreciate the little details, the V7 Stone Corsa doesn't disappoint. The handlebars come equipped with sleek bar-end mirrors, and a special plaque adorns the top clamp, marking the bike's unique edition status.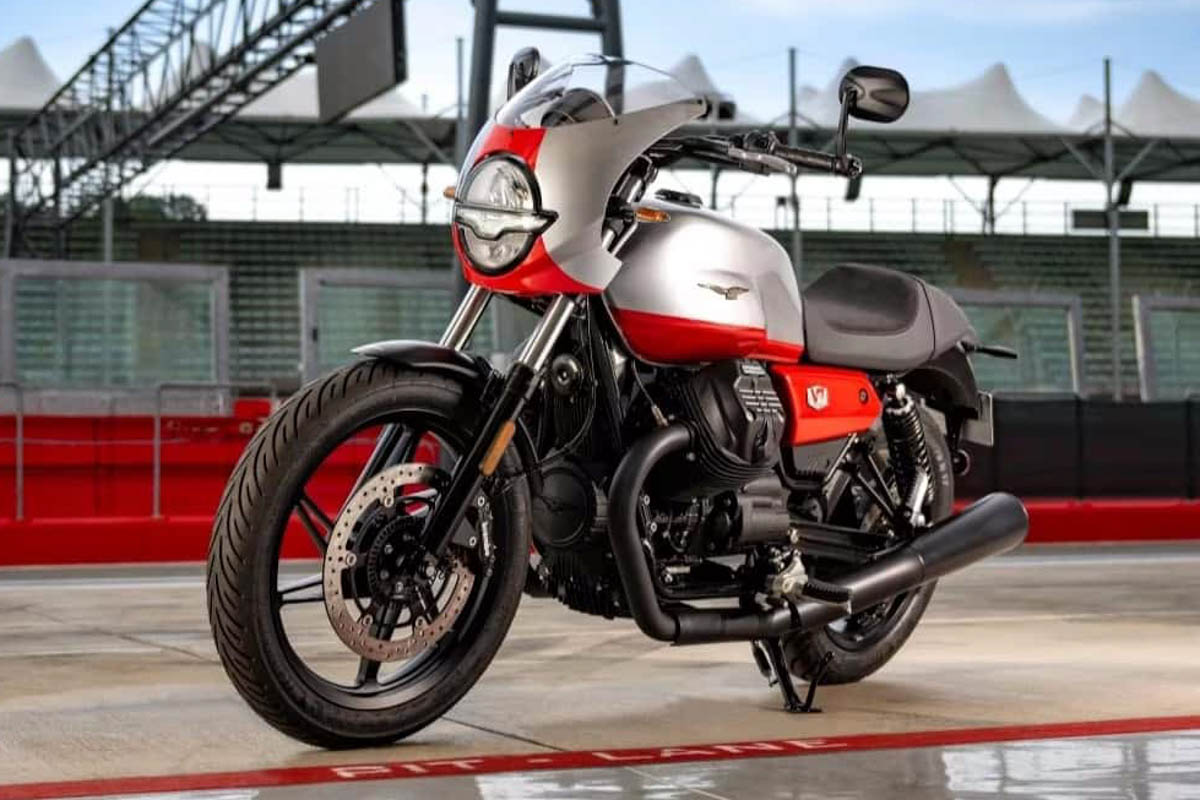 Keen observers might also notice the absence of fork gaiters, providing the machine with a sportier, refined edge. Additionally, the bike's filler cap has been upgraded to a billet item and boasts a striking anodised black finish.
The tail end of this machine also comes with its own surprises. The passenger seat, for instance, is cloaked with a removable cowl, exuding a nostalgic racer vibe. And for those who love continuity in design, the new headlight cowl and flyscreen resonate with the bike's two-tone theme. Even if it's not the most practical addition, it undoubtedly makes a visual statement.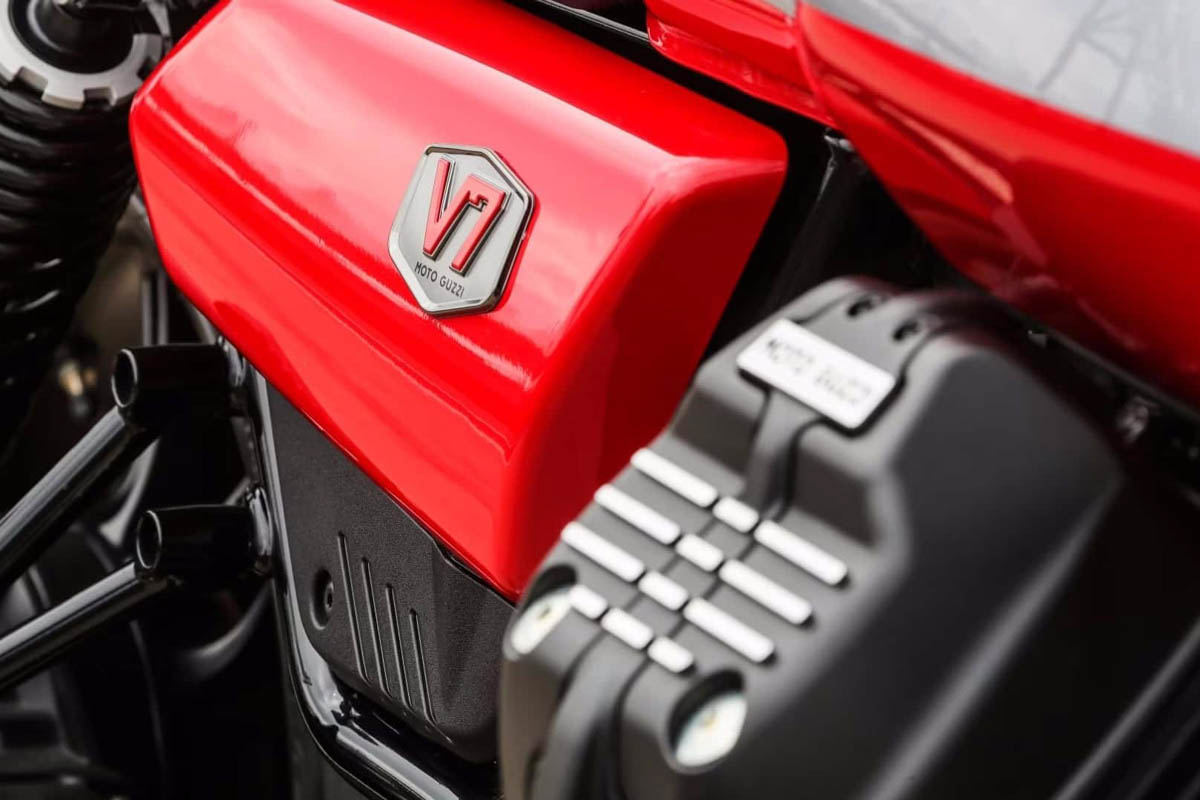 Colour options? Well, the V7 Stone Corsa keeps it simple and elegant with a single metallic grey and bright red scheme.
Under its beautiful facade, the bike retains the reliable 744cc V-twin engine from the stock V7 Stone. Riders can expect a smooth 51hp and 55Nm of torque, promising a ride that's as comfortable as the bike is captivating.
With the launch of the V7 Stone Corsa, Moto Guzzi continues to bridge the gap between time-honored traditions and modern-day flair. This is one bike that looks to the past for inspiration but rides straight into the future.