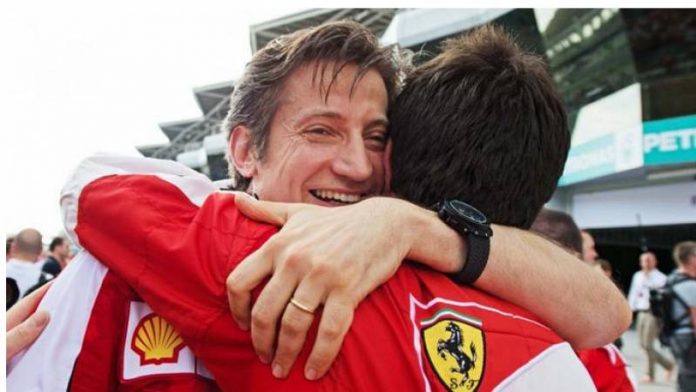 Aprilia Racing has signed Massimo Rivola, Ferrari F1 sporting director as CEO.

Incumbent Romano Albesiano will focus on technical matters and changed to Technical Director.

Rivola spent 21 years in F1 and worked with Sebastian Vettel and Fernando Alonso.
Aprilia Racing will have a new CEO following the migration of Ferrari F1 sporting director Massimo Rivola.
Incumbent Racing Manager Romano Albesiano will focus on the technical side of the RS-GP MotoGP racer. Hence, his official role will change to Technical Director.
Speaking to Crash.net, Albesiano said, "Personally, I would like to have more possibility to focus on the technical side," Albesiano said at Valencia, when asked about more management support. "In our company I'm doing these two roles and for sure it is something that we have to fix for the future."
The appointment of Rivola shows Aprilia's commitment to MotoGP racing.
Rivola spent 21 years in Formula One. He started with Minardi/Toro Rosso where he spent twelve years, before joining Ferrari in 2009. That makes him the longest-serving sporting director in the Italian team.
He also headed the Ferrari Driver Academy for the last three years.
Aprilia Racing signed Andrea Iannone and retains Aleix Espargaro, in addition to Bradley Smith as test rider for the 2019. They have also signed two new crew chiefs Antonio Jimenez and Fabrizio Cecchini.
The Noale-based team were agonizingly close to sealing fourth place in the 2018 Teams' Championship but was beaten to it by KTM in the final round.