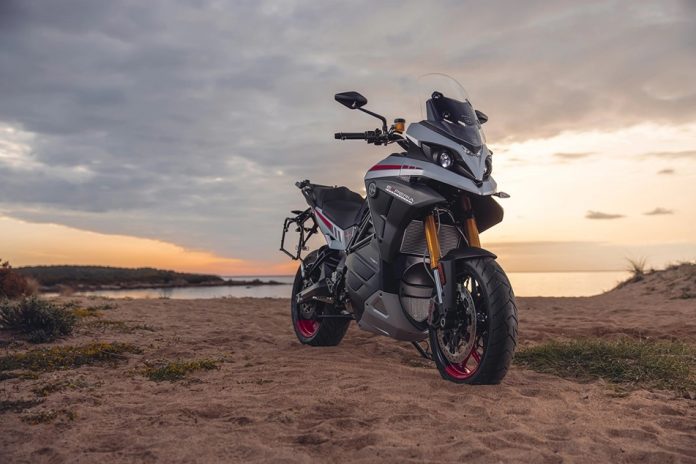 All-electric and mile-munching new Experia model sees Italian electric bikes brand Energica baiting the sport-tourer crowd.
Energica unveils new Experia all-electric sport-tourer offering during Italian GP weekend.

It boasts the largest battery capacity ever fitted in any electric motorcycle, rated at 22.5kWh.

Said battery is Level 3/DC Fast Charger-compatible, allowing 80% charge in just 40 minutes.

It packs an all-new PMASynRM electric motor that outputs a respectable 102HP and 115NM.

Energica claims a maximum travel range of at least 246KM, or up to 420KM in urban areas.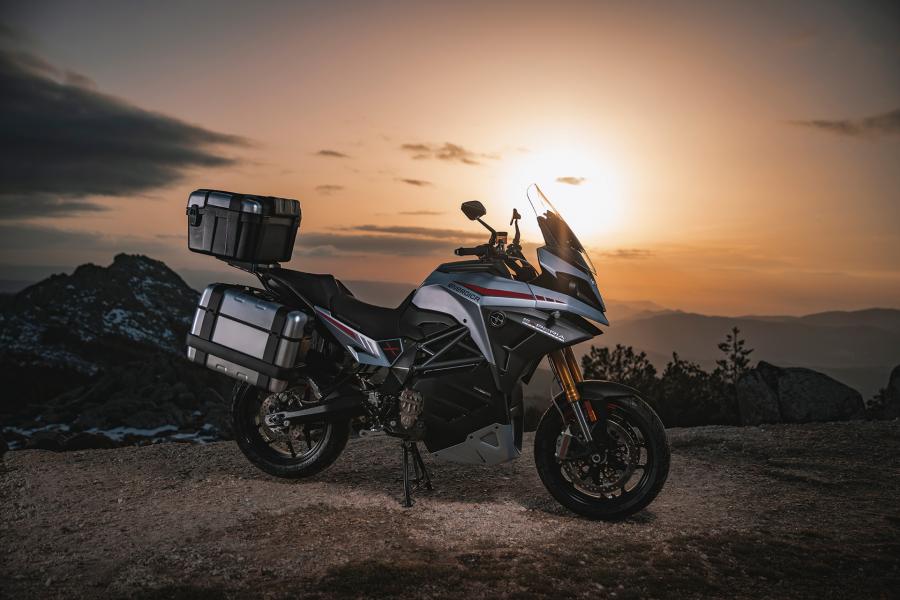 Unveiled during last weekend's Italian GP in Mugello, the Experia model featured here sees Italian electric bikes firm Energica baiting sport-tourer fans. This might be the first all-electric sport-tourer of its kind to enter the market in fact.
Unlike the bulk of its road bikes, the Energica Experia sees its chassis constructed from an all-new tubular frame. Perhaps this was warranted considering the scaffolding now encases a new motor/battery/controller setup designed especially for this model.
At the heart of things is an all-new PMASynRM electric motor. It combines the benefits of both a brushed and brushless motor design into one single unit seamlessly. It's also mounted in a new position in the Experia, and it now tips the scale lighter than its predecessors according to Energica.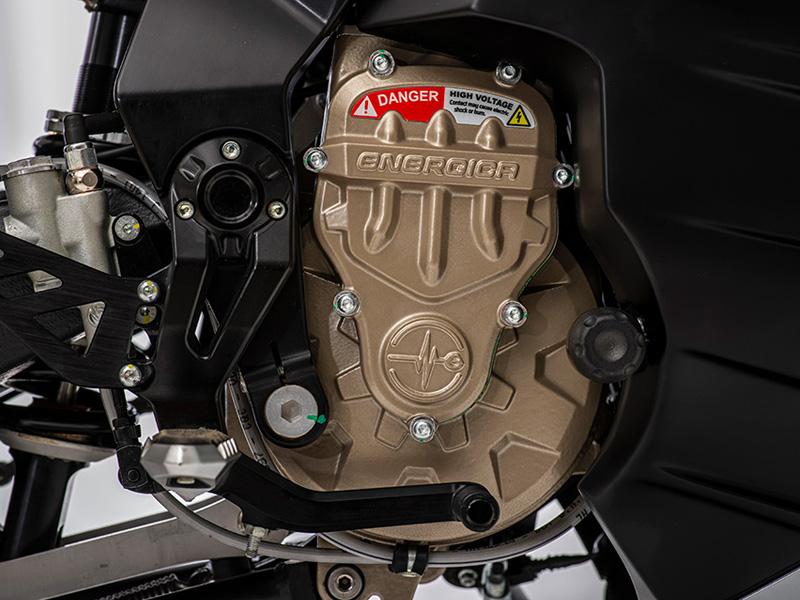 Crucially, this 'leccy heart is potent, but not as peppy as previous Energica models. Nevertheless, it still boasts a respectable claimed peak power output of 102HP plus peak torque 115NM. Sure, these figures aren't close to that of Energica's Ego and Eva naked, but it does help the Experia in delivering much better range – Energica are claiming 153 miles (246KM), or 261 miles (420KM) in urban areas.
Packing a 22.5kWh battery pack, which is the largest of all on any electric motorcycle, Energica says it can be charged from 0-80% at a Level 3/DC Fast Charger in 40 minutes at a top rate of 24kW. There is also the option to charge it using conventional 240V and 120V plug-in points for either longer stops or overnight charging.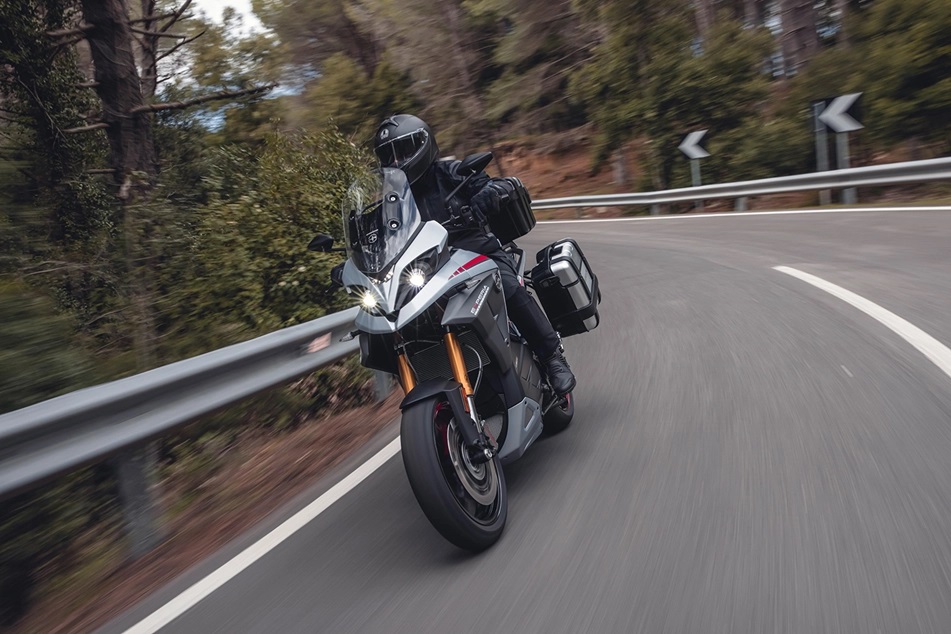 Electric powerplant aside, the Energica Experia packs a respectable amount of kit and hardware too. Highlights include Sachs adjustable 43mm forks and rear shock, both offering 150mm of travel. There's also Brembo braking hardware led by dual 330mm rotors and radially-mounted quad-piston calipers up front.
Additionally, said anchors work in conjunction with an ABS suite governed by a Bosch 9.3MP ECU that also dictates the lean-sensitive traction control present. Crucially, the Experia offers riders with four selectable ride modes (Eco, Urban, Rain, and Sport) plus four selectable regenerative braking maps (High, Medium, Low, and Off), as well as slow speed forward and reverse parking assistance.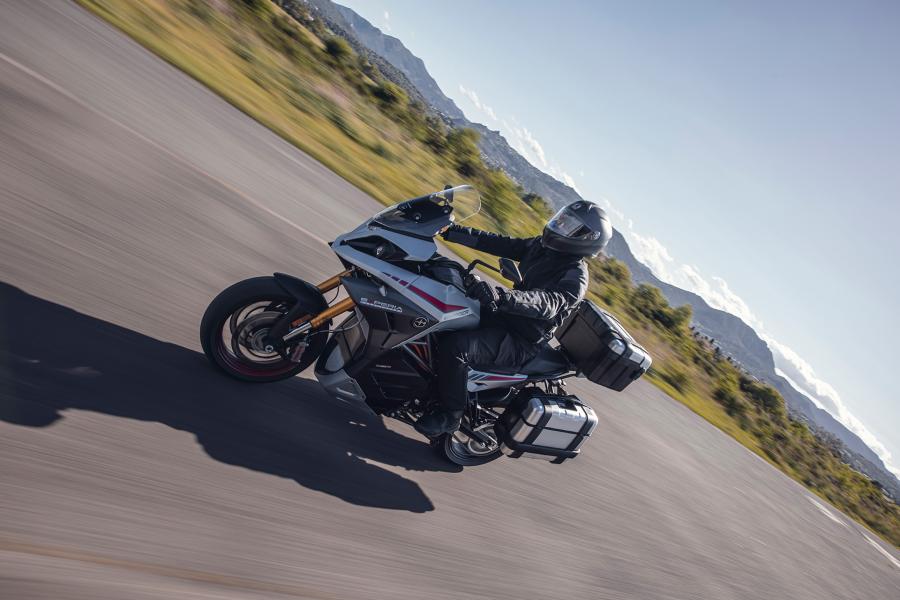 Other features present include two USB ports in the dash, plus an additional two in a waterproof lockable storage compartment. Energica says that the accessories menu will be expanded over time. At its debut, Energica readied a 'Launch Edition' of the Experia, which adds bar ends and bolts finished in black, the addition of heated grips, along with aluminium wheels adorned with red detailing accents.
As for price, it remains TBC at the time of launch and writing, but details are expected in the coming weeks as the Energica Experia begins market sales in the EU region.