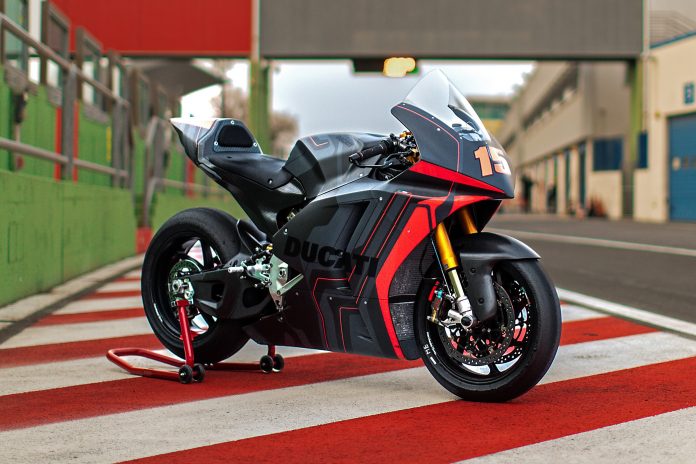 Ducati has officially presented the all-new 2023 MotoE race bike, the V21L, at an exclusive event in Modena, Italy.
Ducati is the official manufacturer and supplier for MotoE beginning in 2023.
The V21L is Ducati's first attempt at developing an electric motorcycle.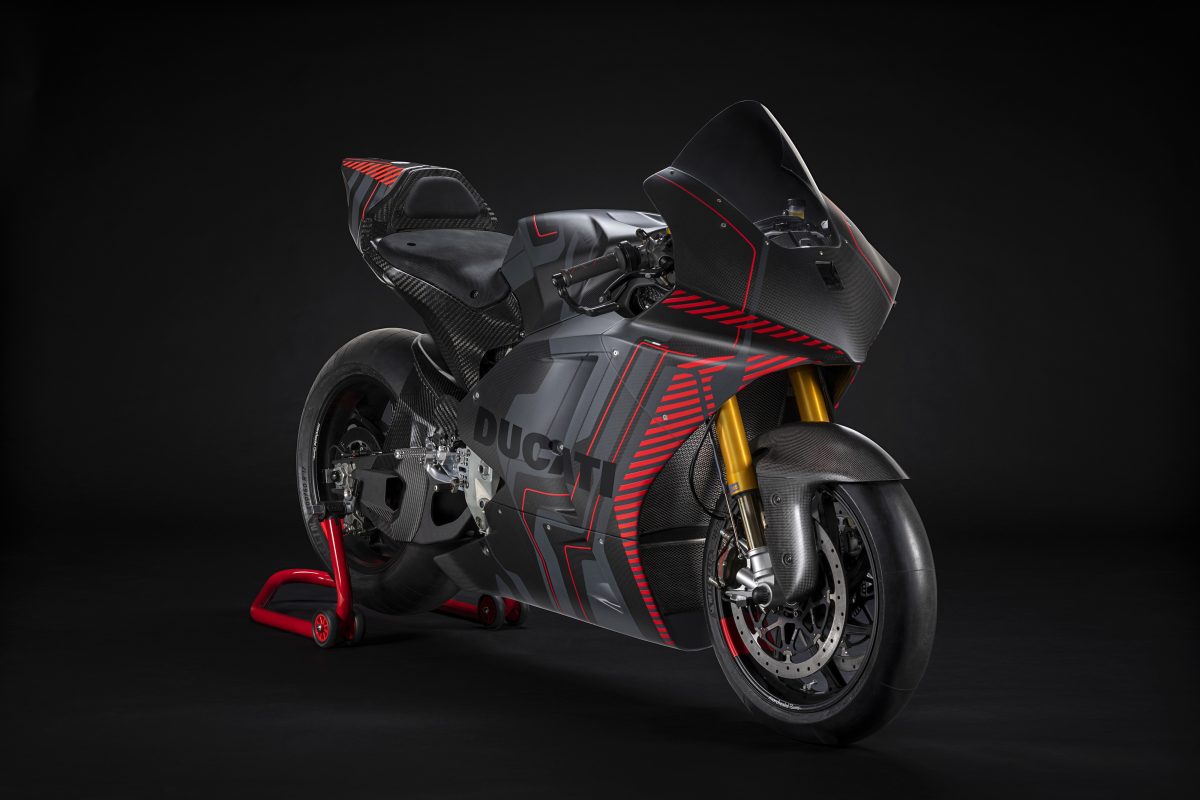 Overall, the V21L looks pretty much the same as the prototype that Ducati tested earlier this year.
However, the finished product looks refined, with Ducati adding a touch of colour to the electric race bike.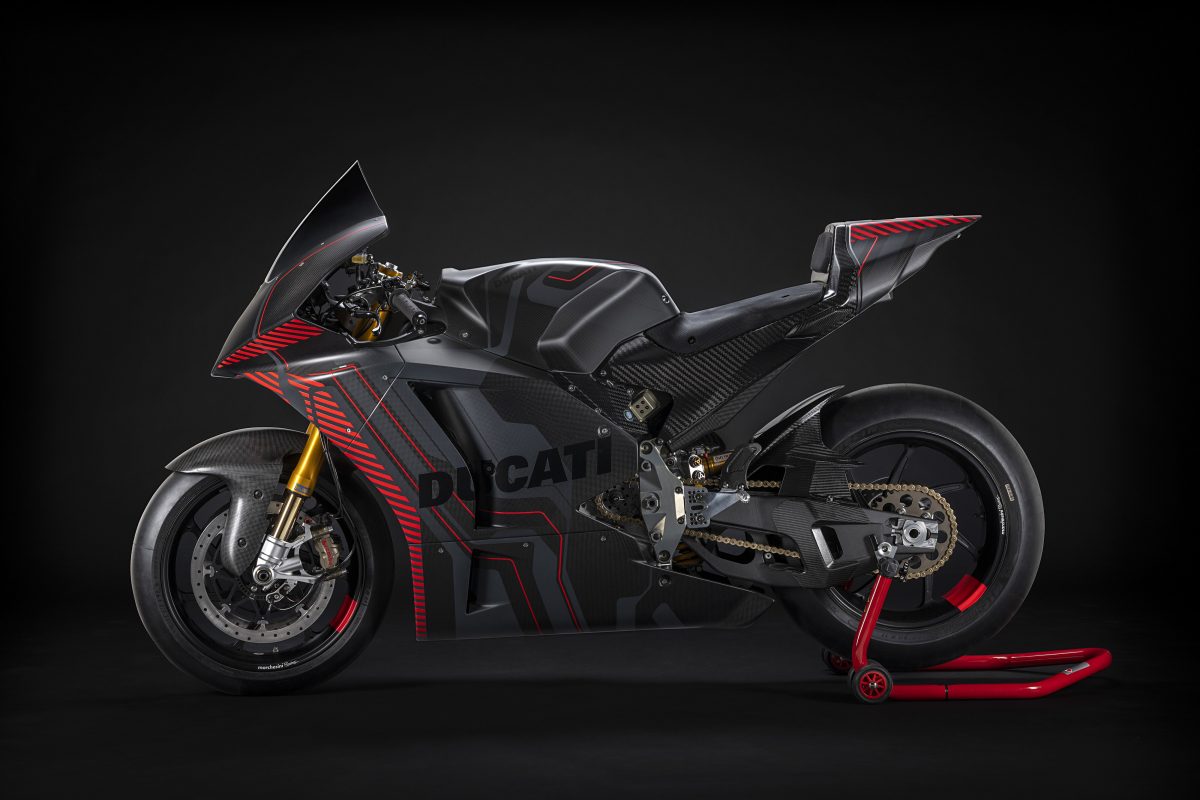 Nevertheless, like every Ducati in its stable, the V21L continue to represent racing DNA with carbon fibre components and exposed components to show off its glorious grain.
Although the V21L is the Italian company's first attempt at a fully functional electric motorcycle, you can easily recognize that it is, in fact, a Ducati.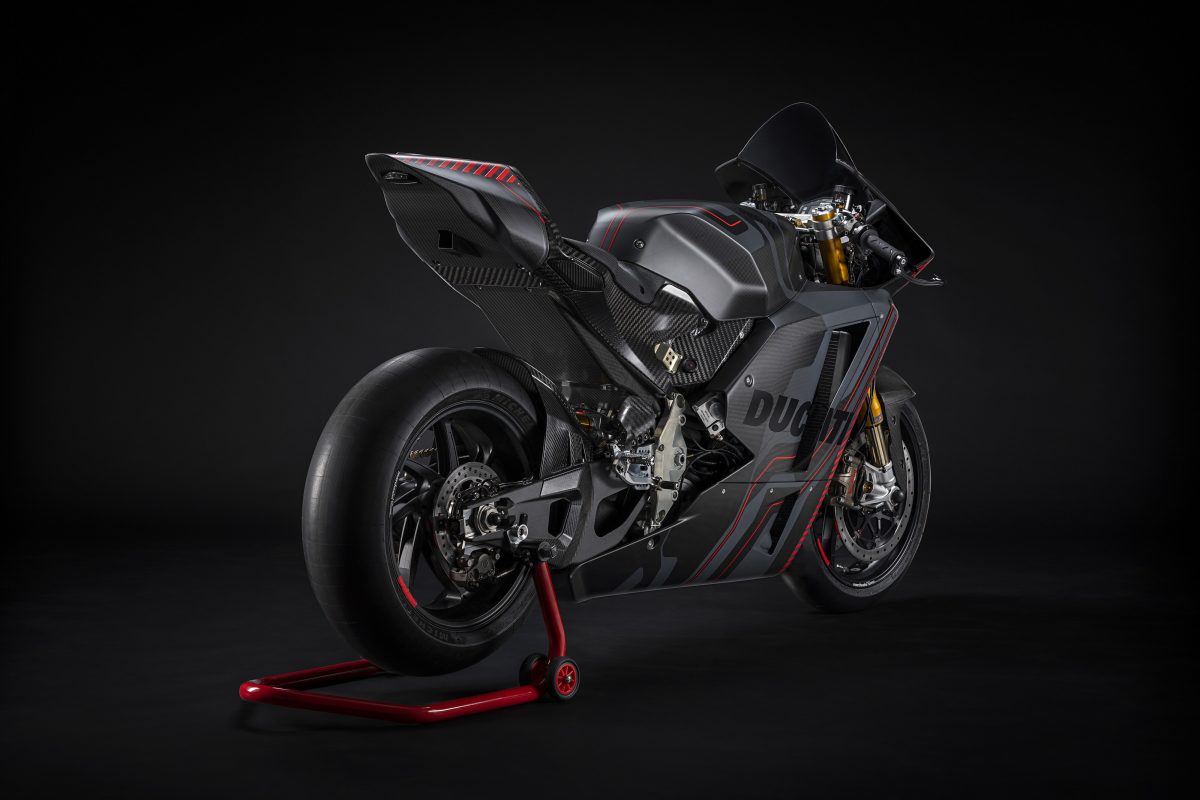 In addition, peak power is claimed at 110kW or approximately 150hp along with 140Nm and can reach a top speed of 275km/h.
The bike weighs a massive 225 kilograms, with half of the weight coming from the 18 kWh battery unit connected directly to the swingarm.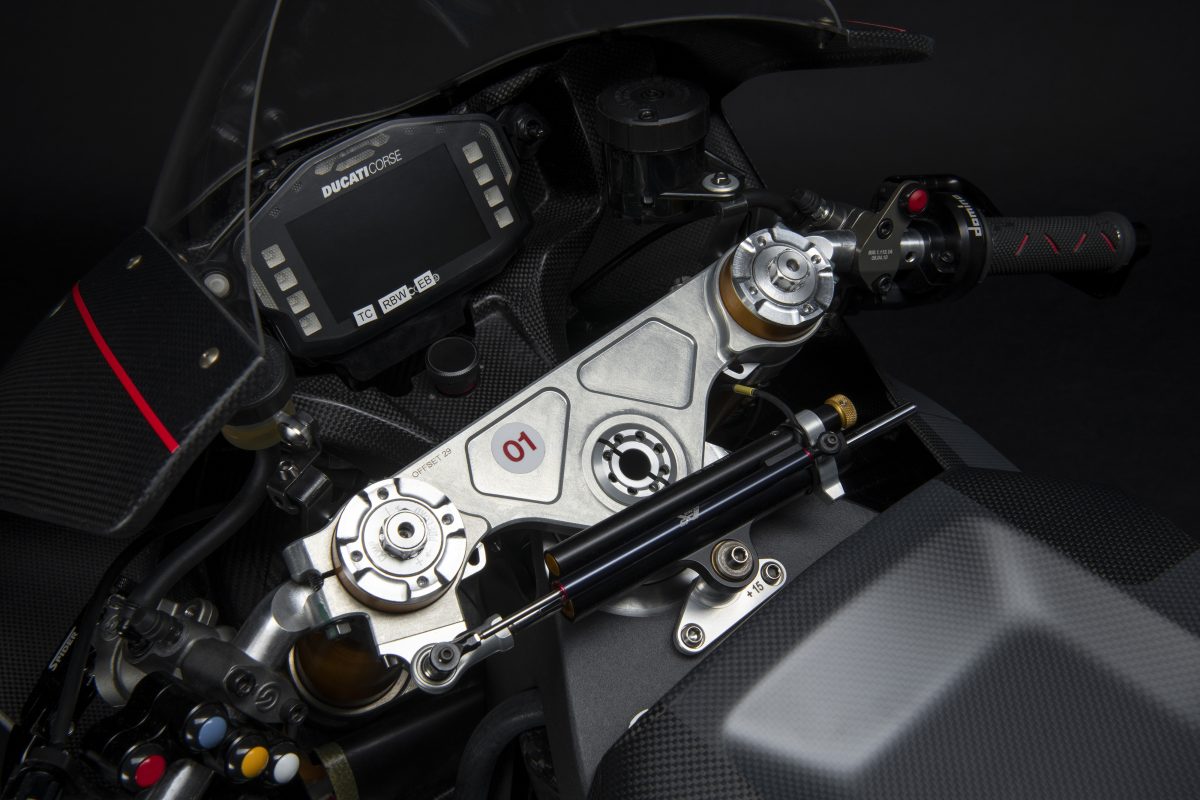 According to Ducati, the V21L also meets Dorna's MotoE requirements of seven laps on a GP track.
Other key components include:
Ohlins NPX 25/30 pressurized fork
Ohlins TTX36 fully adjustable rear shock
Ohlins steering damper
specially-designed Brembo brakes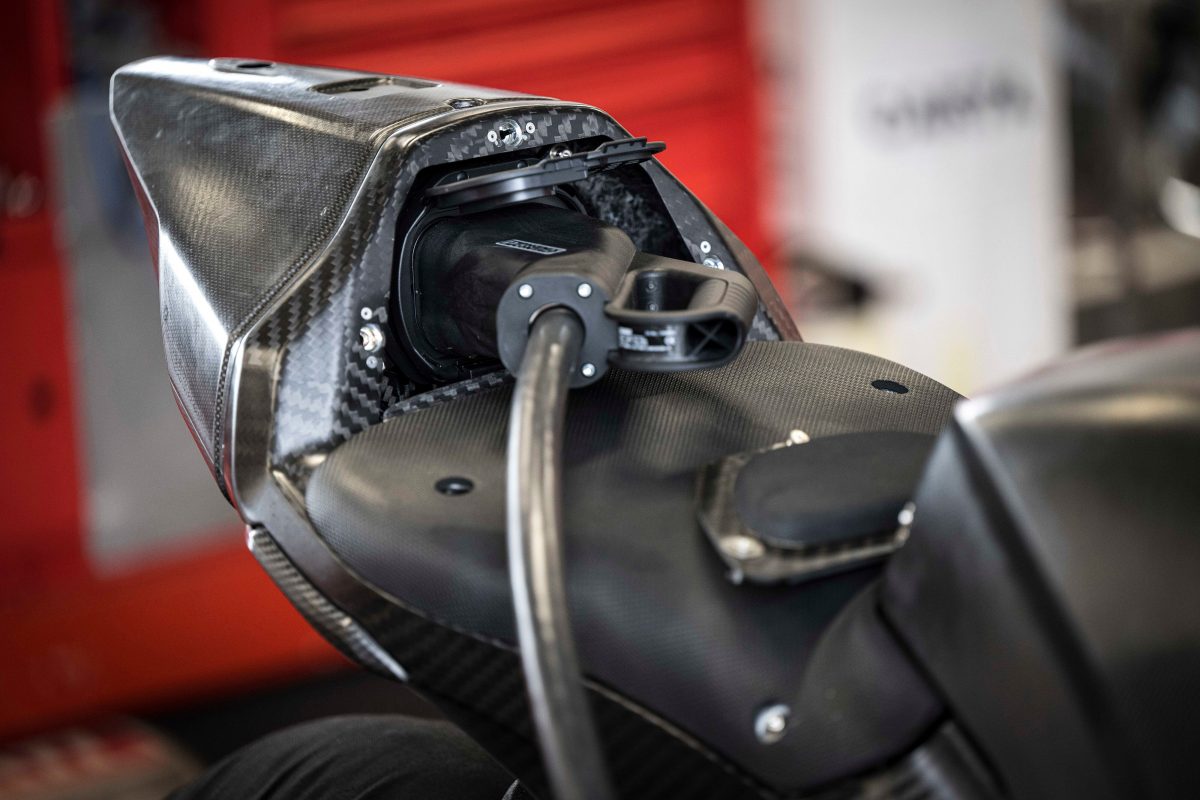 Also, Ducati claimed that the V21L features a specially-built double circuit liquid cooling system that allows the bike to get recharged without waiting for the battery pack, motor and inverter to cool off.
The race bike can be plugged directly into charge and can reach 80 per cent of full charge in just 45 minutes.