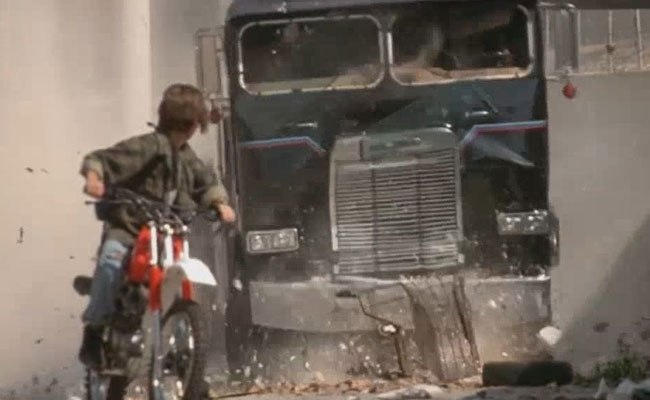 Aaah… What a wonderful weekend it's been, brought on by perpetually cloudy skies, light showers, hence low temperatures. There's finally time to catch up on a few movies with the family.
'Let's watch something entertaining. One without needing to be analyzed," said the Missus. Darn, I was just thinking about The Arrival. Ok, something entertaining. Let's re-watch Deadpool, then. It's a great movie. It's got plenty of good ol' action rolled in together with (slightly perverse) romance, over-the-top clashes, and of course, the off-kilter humour expertly executed by Ryan Reynolds.
I've probably watched the film more than five times and still love it, except for a little detail during the first car chase scene on the freeway.
Why? Hollywood, Bollywood (especially!) and almost all filmmakers have always got things wrong when it comes to motorcycles. Don't any of these producers or directors ride?
Engine note
The Ducati Panigales in Deadpool sounded like inline-Fours, the Triumph Speed Triple in Hitman's Bodyguard was like a small V-Twin despite having an Arrows pipe, John Connor's Honda XR100 four-stroke single in Terminator 2 had a two-stroke sound, both Suzuki four-stroke dirtbikes in Black Rain sounded like Suzuki GSX-R's, the two Ducati 916s in Fled alternated between the Desmo V-Due and ZX-11, the ZZR-250 in Kill Bill sounded like a ZZR-600….
However, Harleys sound exactly like Harleys.
Turbocharged + supercharged + hypercharged cars
The hero gets on a sportbike or high-powered bike and takes off. But the bad guys in crappy cars always catch up despite traffic that rivals Bangkok's during rush hour. They must have fitted turbochargers, superchargers, NOS and teleporters in their cars. Naughty bad guys.
Custom transmission
You can hear the bikes upshifting again and again in almost every chase scene which involves motorcycles. Motorcycles don't have 18-speed gearboxes like those on big rigs. This phenomenon applies to car movies, as well, for example in the Fast & Furious series.
Bikes can jump over everything
Yes, they'd jump over traffic, people, fences, and spaces between buildings, but inexplicably without ramps, and still end up perfectly okay after landing. The X-Fighters riders can learn something here.
No helmet, no problem
The rider in attention, regardless if protagonist or antagonist, could ride at high speeds and still see without a helmet. The Dhoom series of movies took it further, as the riders rode to nearly 300 km/h without helmet, safety gear and while sitting fully upright. Try riding your bike at 140 km/h with the helmet's visor open and see how it feels like.
Self-stabilizing bikes
Back to Terminator 2 and the thrilling chase scene where the T-1000 drives a big rig to hunt down John Connor on the two-stroke sounding XR100. The killing machine managed to ram the motorcycle a couple of times, but our hero stayed up. Hello, we'd go down like nangka busuk even if whacked by another bike, what more by a truck!
Transform and roll out!
No, we're not talking about Michael Mann's abomination, but road tyres that to transform to offroad tyres and back, depending on the road surface. This was clearly apparent in Mission Impossible II.