Brembo has issued a statement regarding a second major safety recall.

Some of their aftermarket rear brake calipers may be fitted with faulty brake pads.

The brake pads from batch #672 were supplied by a third party called Federal Mogul Italia.
The preeminent Italian brake systems maker, Brembo has initiated a second major safety recall after the first one broke out in January this year (2018).
This second round follows after the storm of the first recall due to potential cracks in the 15mm or 17mm piston in PR16 radial master cylinders made between 2015 and 2017. (Please click on the link below for more information).
Brembo official statement released on PR16 master cylinder recall
Brembo says this round of safety recall affects motorcycles from Aprilia, Ducati, Husqvarna, KTM, MV Agusta, TM Racing, Moto Morini and Horex. The recall covers aftermarket fitted Brembo brakes only, so if your your stock brake system are Brembos , you are safe.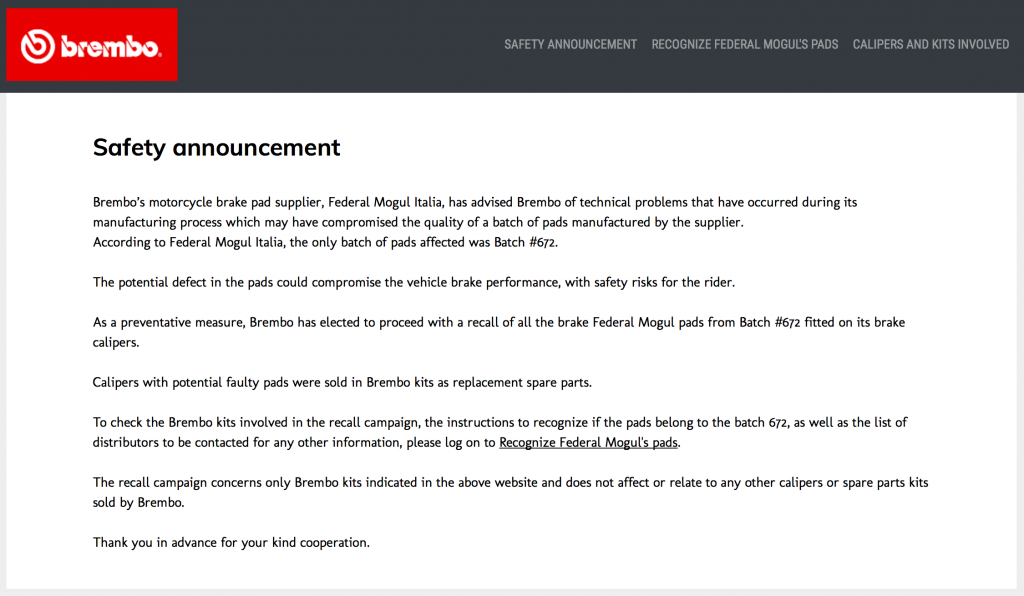 However, this second recall covers some of Brembo's aftermarket rear brake caliper kits. The manufacturer found faults with a batch of the brake pads supplied by Federal Mogul Italia. The batch #672 number is imprinted on the brake pads' backing plates. (Please click on this link for the instructions to check for batch #672).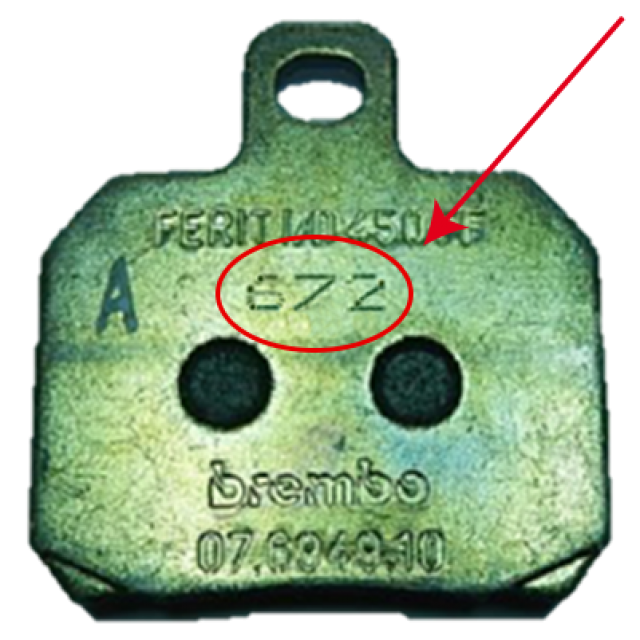 The pads were sold together with the rear brake calipers as spare parts.
A list of the possible calipers that might be fitted the said pads. (Please click on this link.)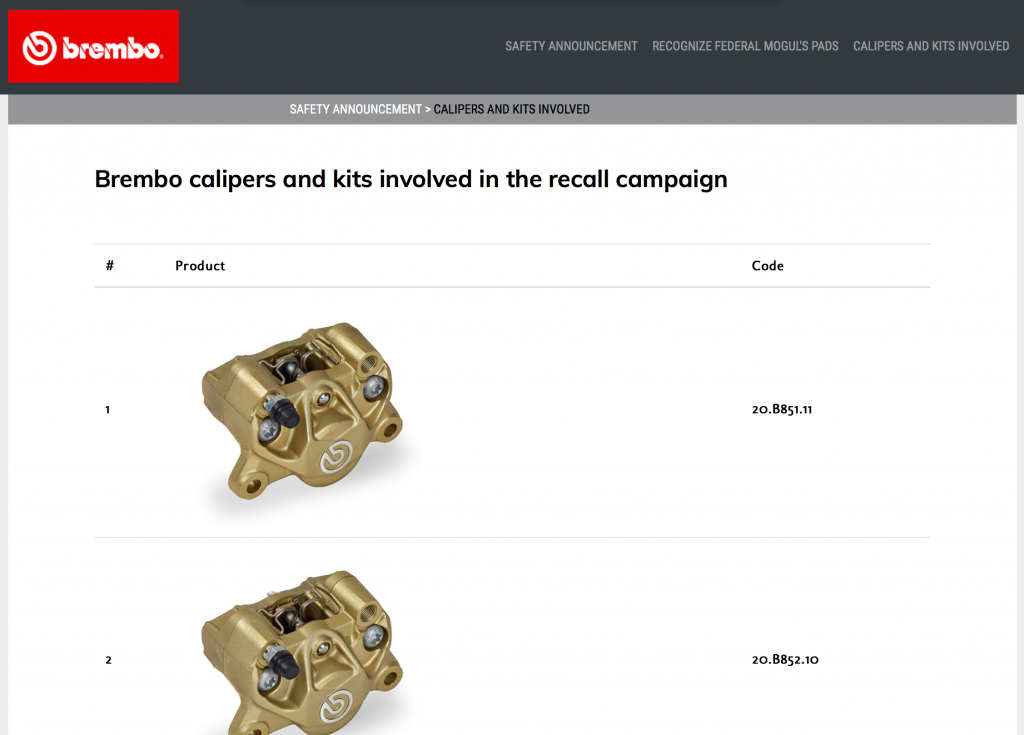 There was no further enlightenment of the potential effects the pads may produced except that "… they could compromise the vehicle brake performance, with safety risks for the rider."
If you are affected by the safety recall, the manufacturer has advised that you contact your local authorized distributors listed by country below. Please note that Hodaka Motorworld is also the authorized Brembo distributor in Malaysia. As this news broke over the weekend, we shall contact our friends there on Monday, 6th August for more information.
Distributors
Country
Company
Contact
USA
RACE TECHNOLOGIES
jaime@racetechnologies.com
mary@racetechnologies.com
Japan
BREMBO JAPAN
K.Futatsugi@brembo.jp
Germany, Greece, Czech Republic
MOTORQUALITY SpA
simonecolombo@motorquality.it
Taiwan
FERRANNI
janet@ferranni.com.tw
Singapore, Malaysia, Vietnam, Laos, Philippines
HODAKA MOTOWORLD
muji@motoworld.com.sg
Thailand
RIDERS CLUB
rider@riderclub.co.th
China, Hong Kong
STARBIKE
info@bg-performance.com
Spain
V2 MOTORSPORT
Marc_garcia@v2ml.com
UK
MODE PERFORMANCE
Marc_garcia@v2ml.com
Benelux
HOCO PARTS
bvanderveen@hocoparts.com
Australia
GAS IMPORT
DSharp@gasimports.com.au
France
SEMC
catherine.foltzer@semc.pro