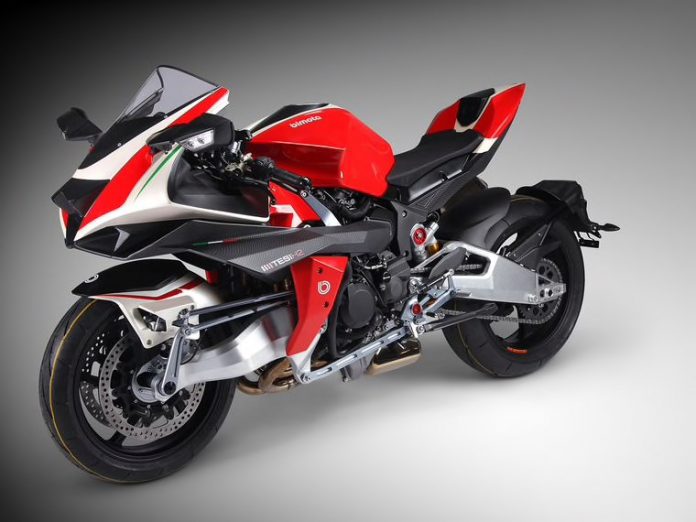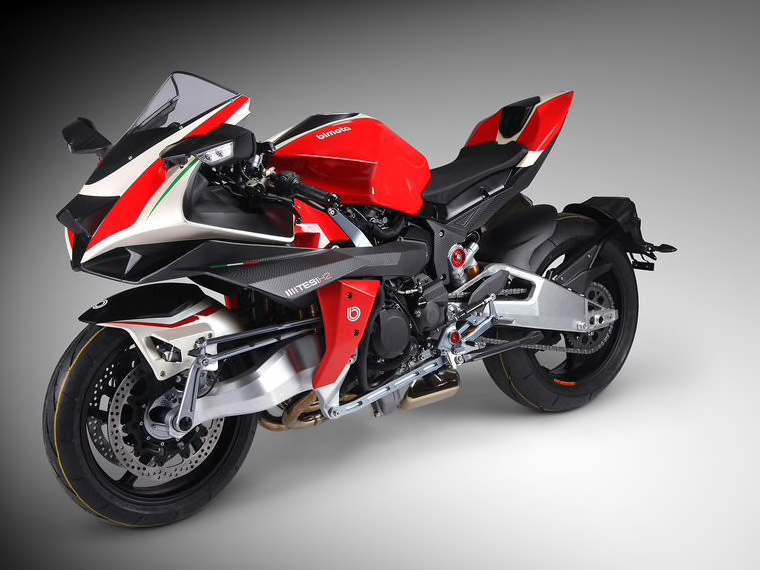 The Bimota Tesi H2 was launched when Kawasaki announced buying 51% of Bimota's shares.

Its engine is based on the supercharged inline-Four in the Ninja H2.

These are the early specs of the bike.
Bimota is one company that's seen more up and downs than a couple whose married for 30 years. It's gone under a number of times but were rescued time and again. This time, it's Kawasaki who handed the Rimini-based manufacturer the life jacket. They announced their buying of 51% of Bimota's shares and unveiled the Bimota Tesi H2 at the 2019 EICMA show.
Kawasaki engines graced Bimotas before in the KB1, KB2 and finally KB3 until 1984. But this time, it's the Ninja H2's maniacal supercharged engine turn.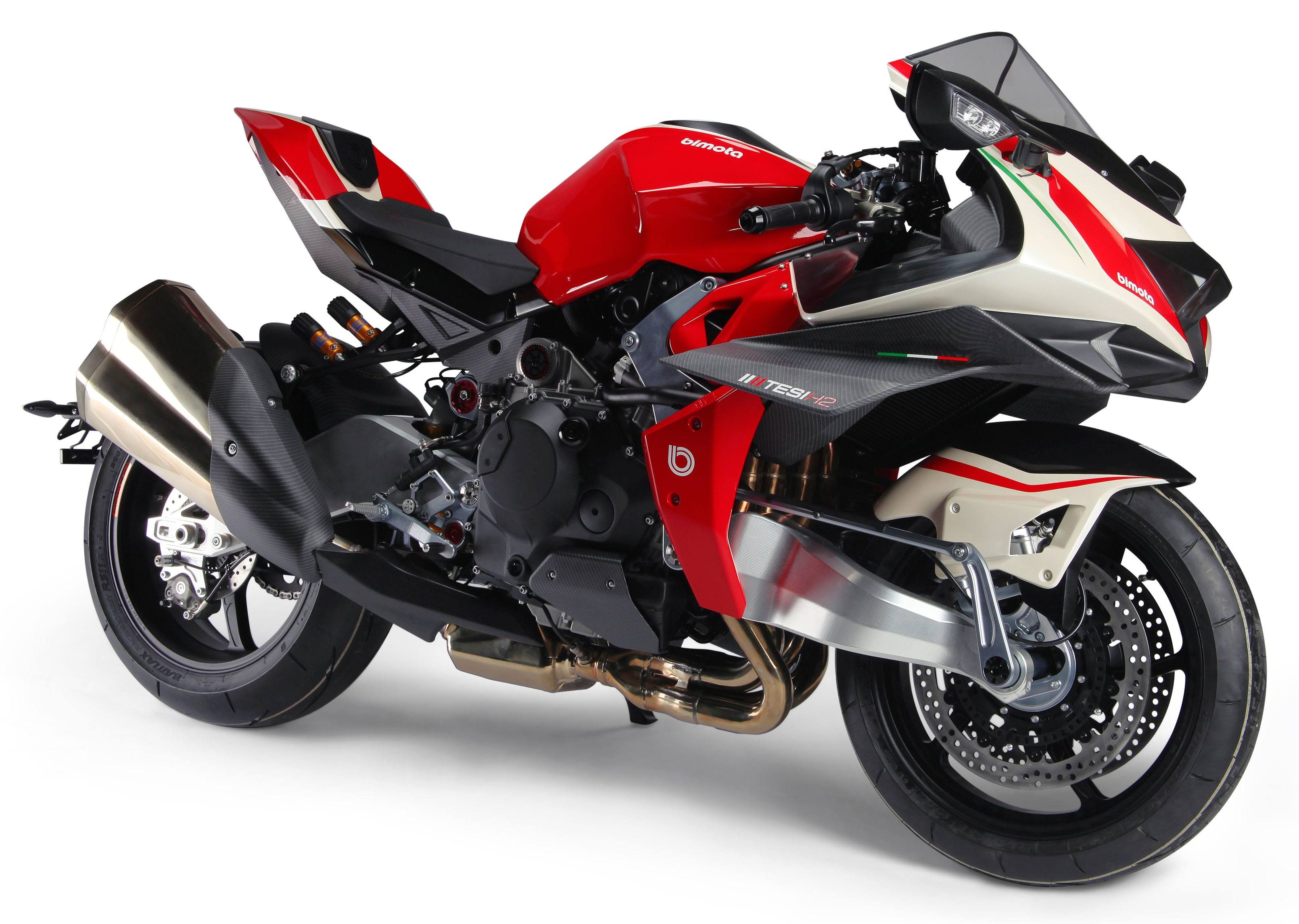 The H2's engine platform is utilized in different guises and power outputs, ranging between 198 hp to 306 hp (without factoring in ram air) in the race only Ninja H2R. So, according to Bennets UK, the Tesi H2's engine will be tuned to 228 hp.
The Ninja H2 is already a hefty sportbike at 238 kg, ready to ride. But the effects of the supercharger makes up for the weight penalty. There's concern about the Tesi H2's hub centre steering adding even more weight, but it was revealed that the bike will tip the scales at 214 kg, ready to ride. The 24 kg reduction points to the extensive use of carbon fibre.
That front swingarm may add visual length to the bike, but its overall wheelbase is actually 10 mm shorter than the H2's.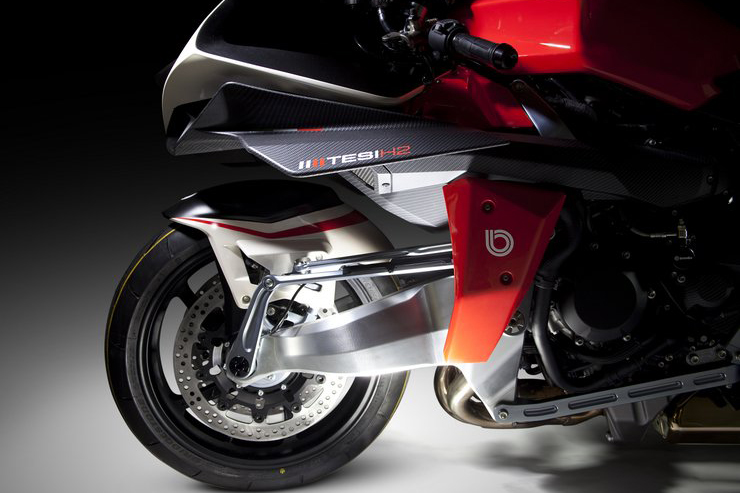 Bimota began flirting with the centre hub steering in the original Tesi 1D in 1990. Developed by designer Pierluigi Marconi as his engineering thesis (Tesi means thesis in Italian). The setup promised to revolutionise a motorcycle's front end by removing suspension forces from steering. Forks will dive and take up lots of available stroke due to weight transfer, thereby making it difficult to turn under hard braking. Besides that, the front end's geometry changes as the wheel moves up and down.
The concept sounds great but it produces unfamiliar feel to the rider. It's also expensive as it doesn't find widespread use. Still, you can be sure to get everyone's attention when you pull up on a bike with swingarms on both ends!
The Bimota Tesi H2 is expected to cost twice more than the Kawasaki Ninja H2.