The first round of ARRC (Asia Road Racing Championship) saw Azlan Shah Kamaruzaman taking the first ever win the ASB1000 class.

The ONEXOX TKKR SAG Racing Team rider and his BMW S 1000 RR delivered a masterclass victory at the Sepang International Circuit.

Thitipong Warokorn (KAWASAKI Thailand Racing Team) and Ahmad Yudhistira (VICTOR RACING TEAM) completed the podium spots in 2nd and 3rd respectively.
Azlan Shah Kamaruzaman from the ONEXOX TKKR SAG Racing Team has created history by winning the first ever ASB1000 race earlier today during the first round of the ARRC (Asia Road Racing Championship) 2019. On board the powerful BMW S 1000 RR, the 35-year-old national rider delivered a masterclass victory in Race 1 against Asia's best riders.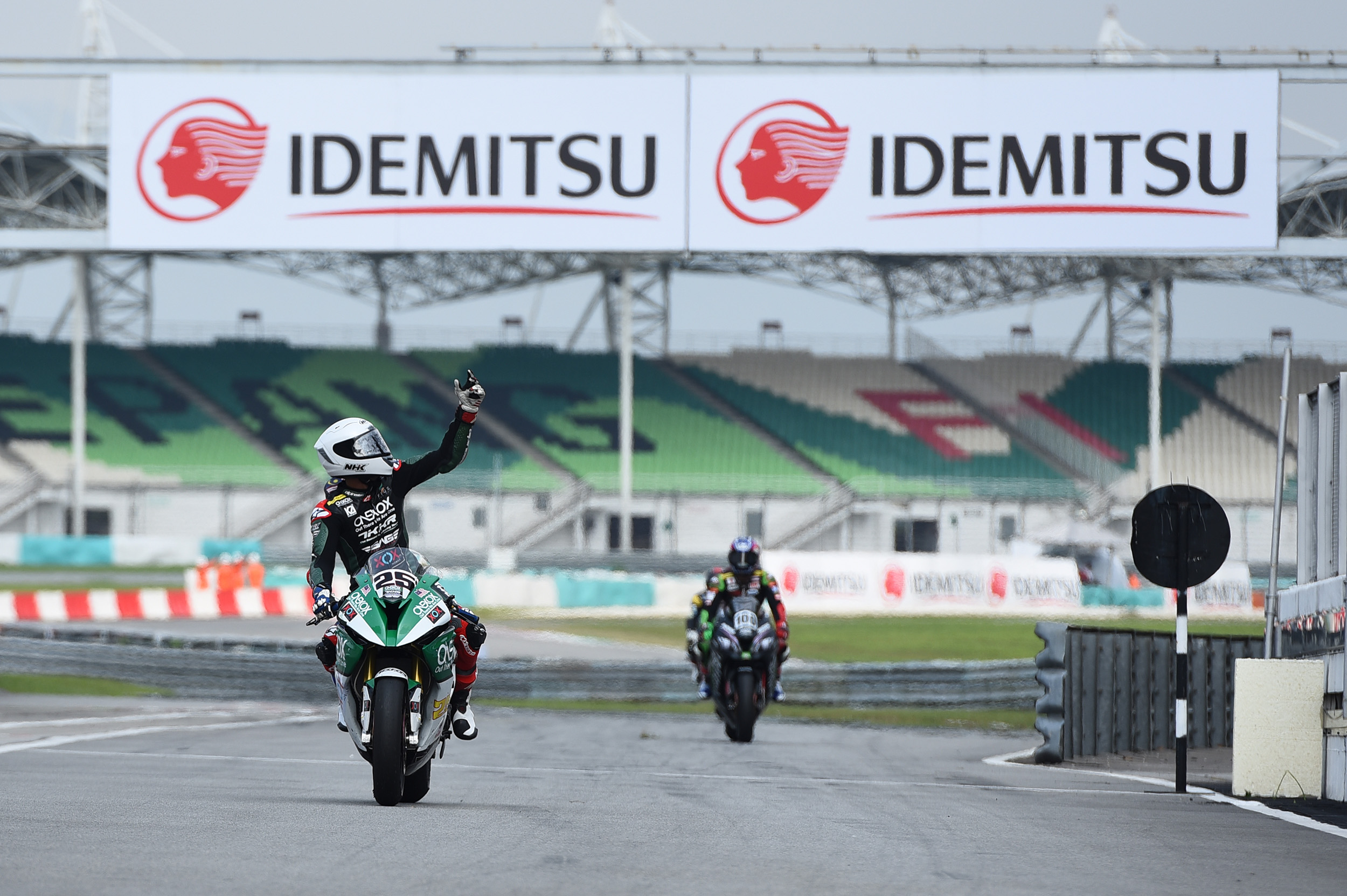 It was a battle of wits and strengths as the grid was filled with top riders including 2nd place finisher, Thitipong Warokorn (KAWASAKI Thailand Racing Team), Broc Parkes (YAMAHA Racing Team ASEAN) and many more. Most of the race was led by Warakorn and his Kawasaki Ninja ZX-10R SE but with difficult conditions and the blistering opposition and pace by Azlan Shah, the Thai Kawasaki rider concluded Race 1 in second place.
Legendary Aussie rider, Broc Parkes completed the final podium position in the blistering heat where the riders with different bikes and settings managed to deliver one eventful race results of the newly-formed premier class.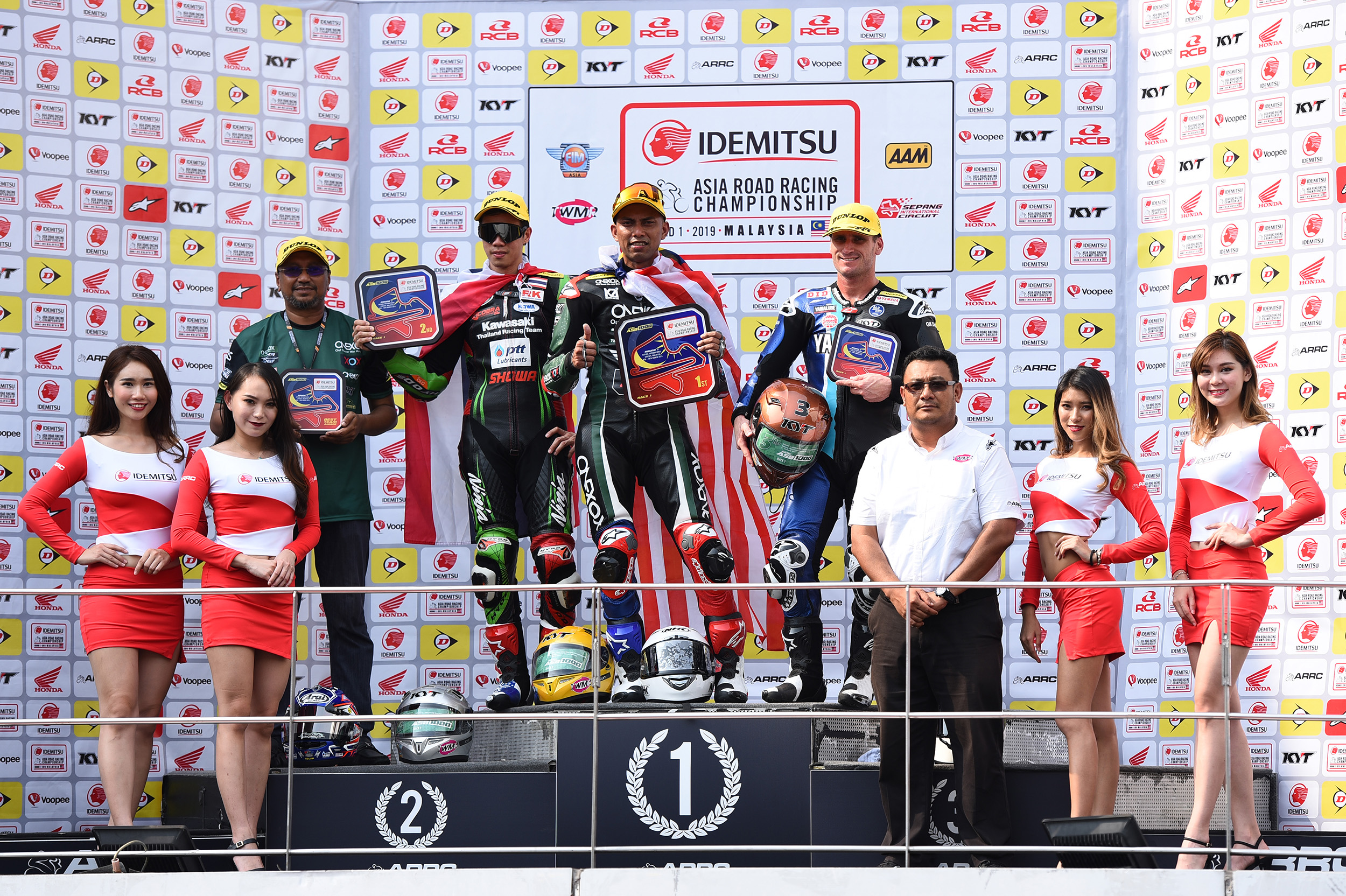 As for the SuperSports 600cc category, Peerapong Booniert (YAMAHA Thailand Racing Team) managed to fend off Malaysia's very own Kasma Daniel Kasmayudin (Hong Leong YAMAHA Malaysia) for the victory in the first race of the season. It was a close battle between the Yamaha duo but Peerapong maintained a textbook performance and took advantage from a couple of mistakes made by Kasma Daniel.
Muhamad Adam Mohd Norrodin (SIC Junior ZK Racing) also celebrated his first podium finish in the ARRC by crossing the finish line in 3rd place behind the two Yamaha riders. It was a morale-boosting finish for the ex-Moto3 rider and by the looks of things, Adam Norrodin is just going to produce more positive results here in ARRC.
Race 2 of the ARRC first round will commence tomorrow (10 March 2019) starting with UB150 at 1.10pm, AP250 at 1.55pm, SS600 at 2.45pm, and ASB1000 at 3.50pm. To know more, head over to www.asiaroadracingchampionship.com.