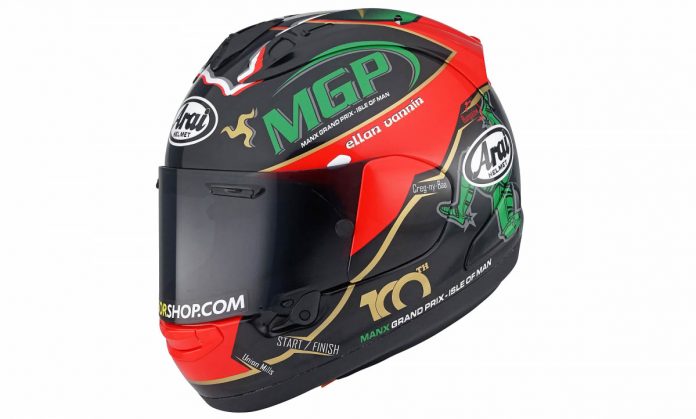 In honour of the Manx Grand Prix's centennial anniversary, renowned helmet manufacturer Arai has collaborated with The Visor Shop and the Manx Grand Prix to create a limited-edition masterpiece.

 
The Arai RX-7V Evo, specially designed for this occasion, is set to be released on July 20.
The Manx Grand Prix, an iconic event in the road racing calendar, has captivated motorsport enthusiasts since its inception in 1923. While it may stand in the shadow of its counterpart, the Isle of Man TT Races, the Manx Grand Prix continues to hold its own as a thrilling spectacle.
For over a decade, Arai has been designing special edition helmets for the Isle of Man TT, and this endeavor for the Manx Grand Prix follows suit.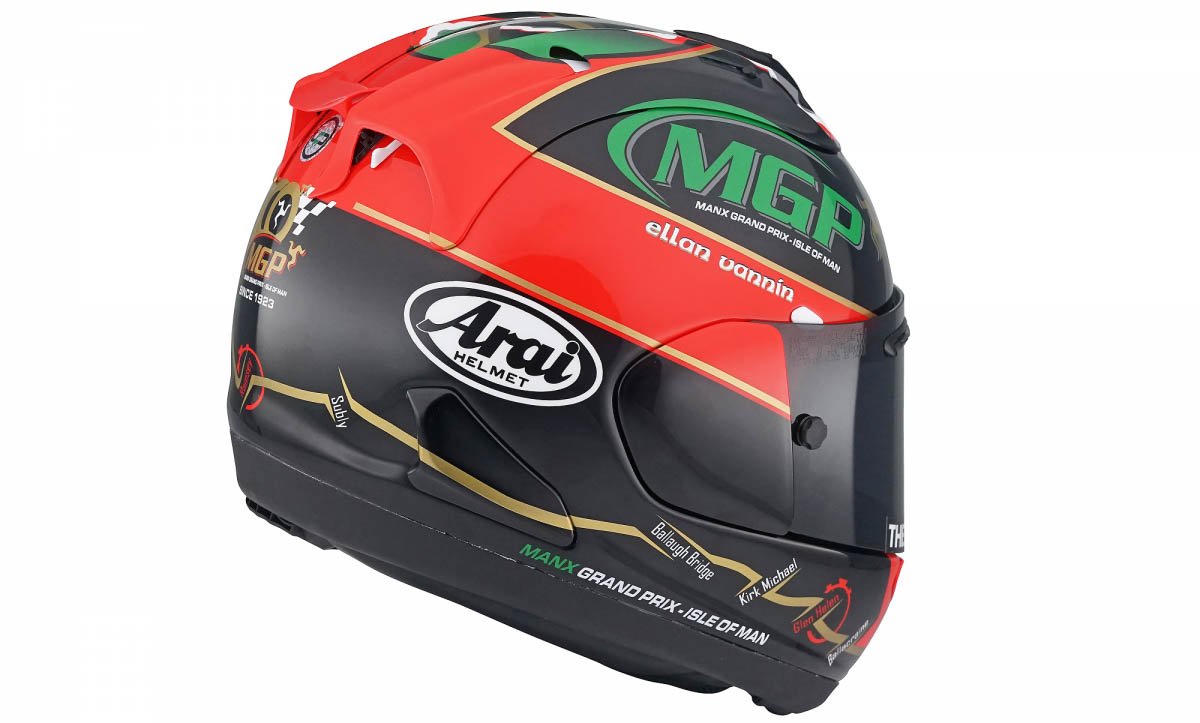 The helmet's design features the famous Snaefell Course outline, paying homage to the race's iconic route. It also incorporates references to prominent landmarks and timing points, as well as the Triskelion, symbolizing the Three Legs of Man.
On June 1, the special edition helmet was officially unveiled at the Arai Village during the Isle of Man TT. Priced at GBP829.99 (RM4.7k), this exclusive piece will be cherished by motorcycle enthusiasts and collectors alike. 
With its limited production run, the Arai RX-7V Evo commemorates the historic milestone of the Manx Grand Prix, an event that has continually pushed the boundaries of road racing. Mark your calendars for the release on July 20, 2023, and secure your piece of racing history.