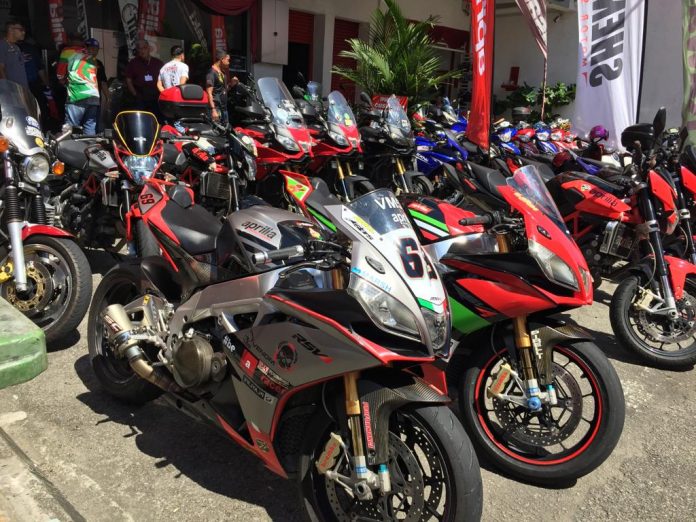 Aprilia Malaysia and Sheng Fatt Motor held their first joint "shop talk" in Penang.

The program aims to support northern Aprilia riders.

Aprilia Malaysia and Sheng Fatt are serious in providing aftersales service.
Buying a bike from a dealer is easy but finding the right dealer who will continue to take care of you long afterwards is not. Sheng Fatt Motor Sdn. Bhd., a true O-G of the motorcycle scene in Penang, recently showed how it takes care of its customers.
The company, in partnership with Aprilia Malaysia under the new distributor Didi Resources Sdn. Bhd., recently held a 'shop talk' session for its customers as well as any biker who wanted to join in.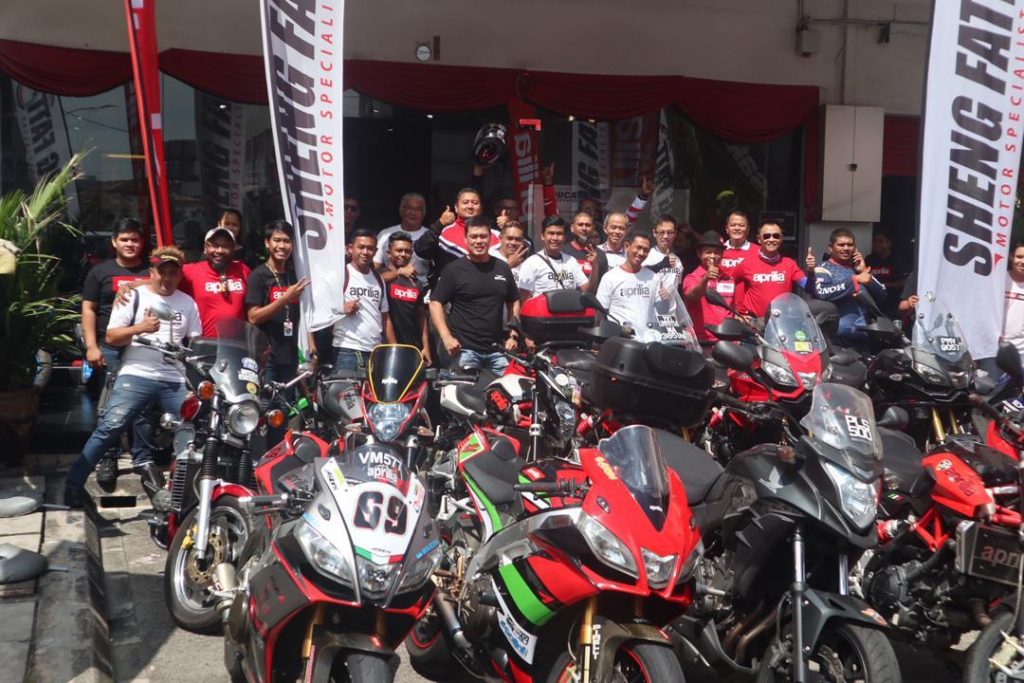 Mr. Goh Kian Sin, Managing Director of Didi Resources said, "The following initiative is part of our action plan to further strengthen the brand value and ownership experience via our new refresh network throughout Malaysia. The key is sourcing the right partner to deliver the objective together. Today our northern customers can rest assure that their bikes are in good hands"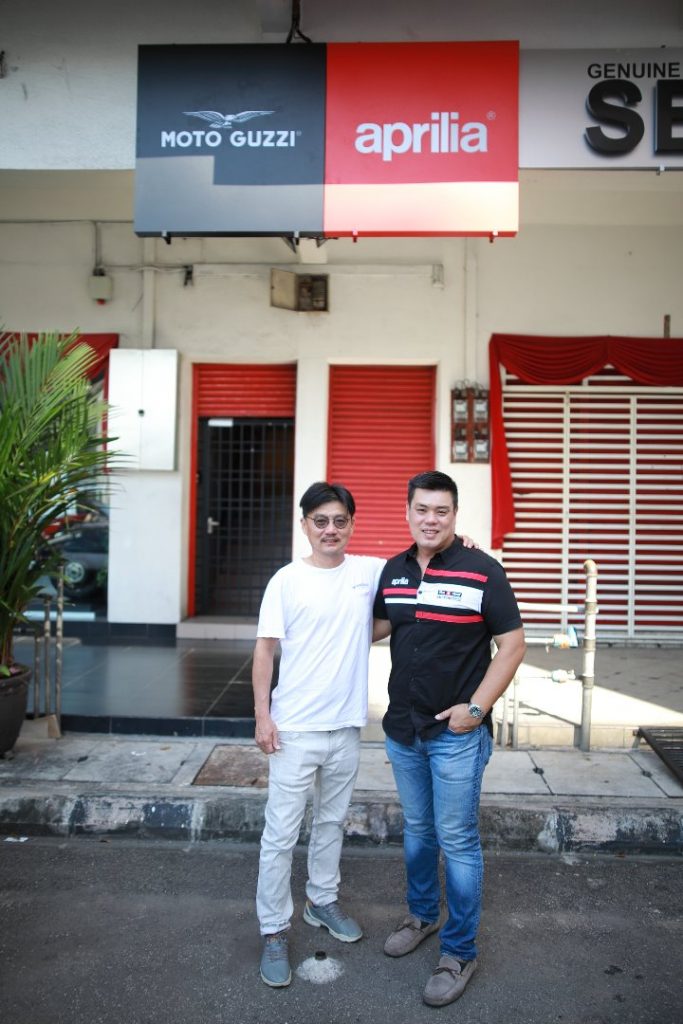 The talk was hosted by Kheoh Hock Seng, the Managing Director of Sheng Fatt Motor together with the Aftersales Manager of Aprilia Malaysia, Idon Pang. The duo touched on topics such as bike care and maintenance, guidance on buying and using the correct riding gear. The event included a tour of the new official workshop for Aprilia motorcycles in Penang.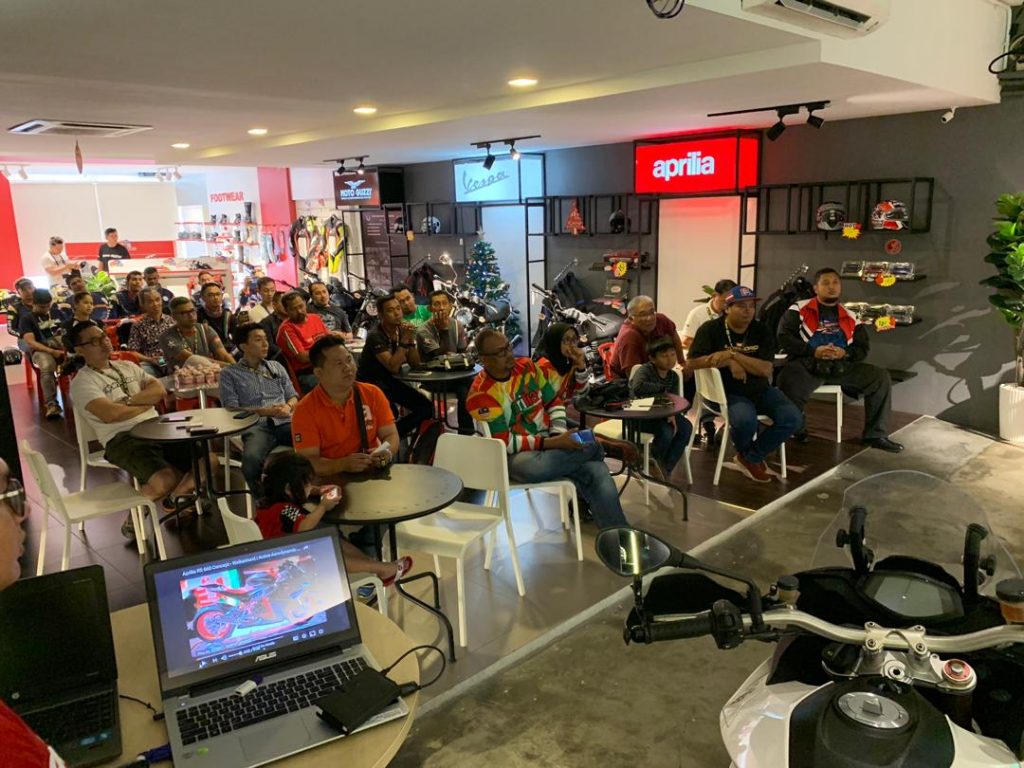 "I would like to take this opportunity to thank everyone who attended the shoptalk. Our objective was to share as much knowledge as we can with everyone who attended and judging by the turnout and the enthusiasm everyone showed, I am happy to say that it was a success," said Hock Seng.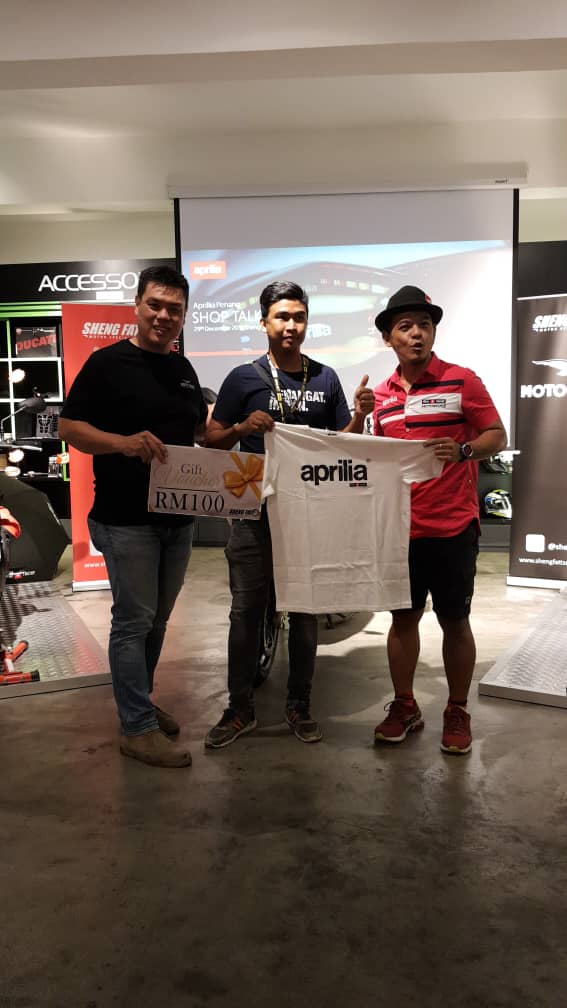 The talk, which was attended by about 20 Aprilia riders and of other makes, was held at the company's showroom at No. 24, Jalan Dato Keramat, Penang.