The AJP PR7 is the latest rally-ready dirtbike from the Portugese specialist.

It looks spartan but is actually high-spec-ed.

The PR7 is a 600cc single-cylinder machine.
While we're still chuffing (and huffing) about riding the KTM 790 Adventure and KTM 790 Adventure R in the Moroccon side of the Sahara Desert, here comes the AJP PR7 adventure bike.
It's different from KTM's offering, of course. The AJP PR7 looks like the proper rally beast that we see throwing a rooster tail of sand over the rider's head.
Instead, this is a simple bike that's purpose-built for rallies. Yet, it comes equipped with some great specs. According to those who have tested it, it's comfortable enough for all-day riding and can carry luggage.
Another feature that speaks of creature comforts is the Samsung Galaxy 6 tablet mounted in place of the road book. The rider can download their preferred navigational apps and can be used along a standard Garmin or TomTom (make sure you've got the Darth Vader voiceover) GPS.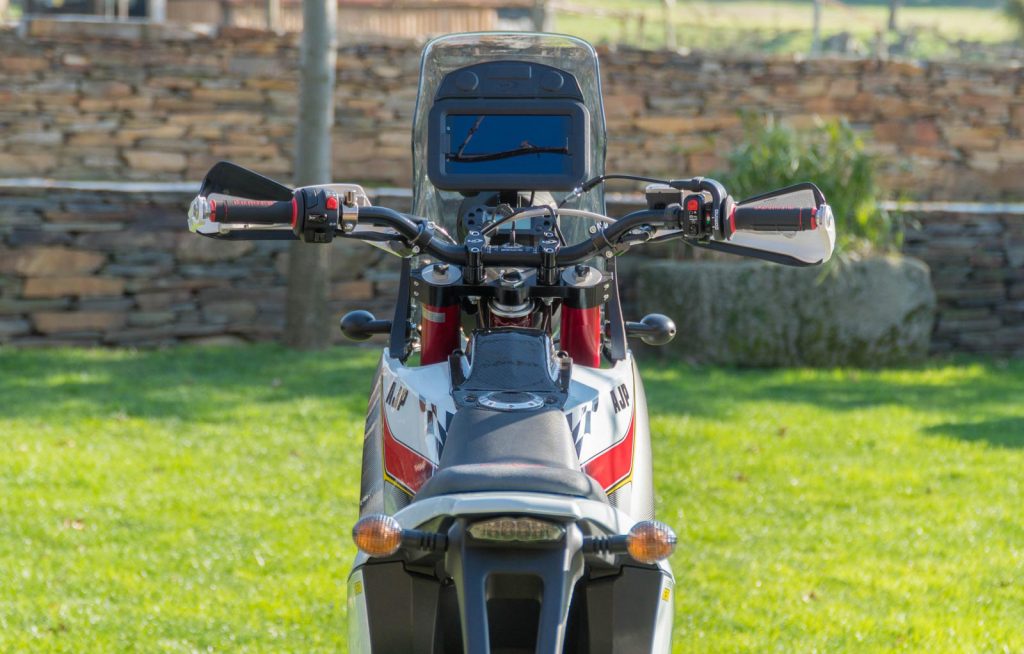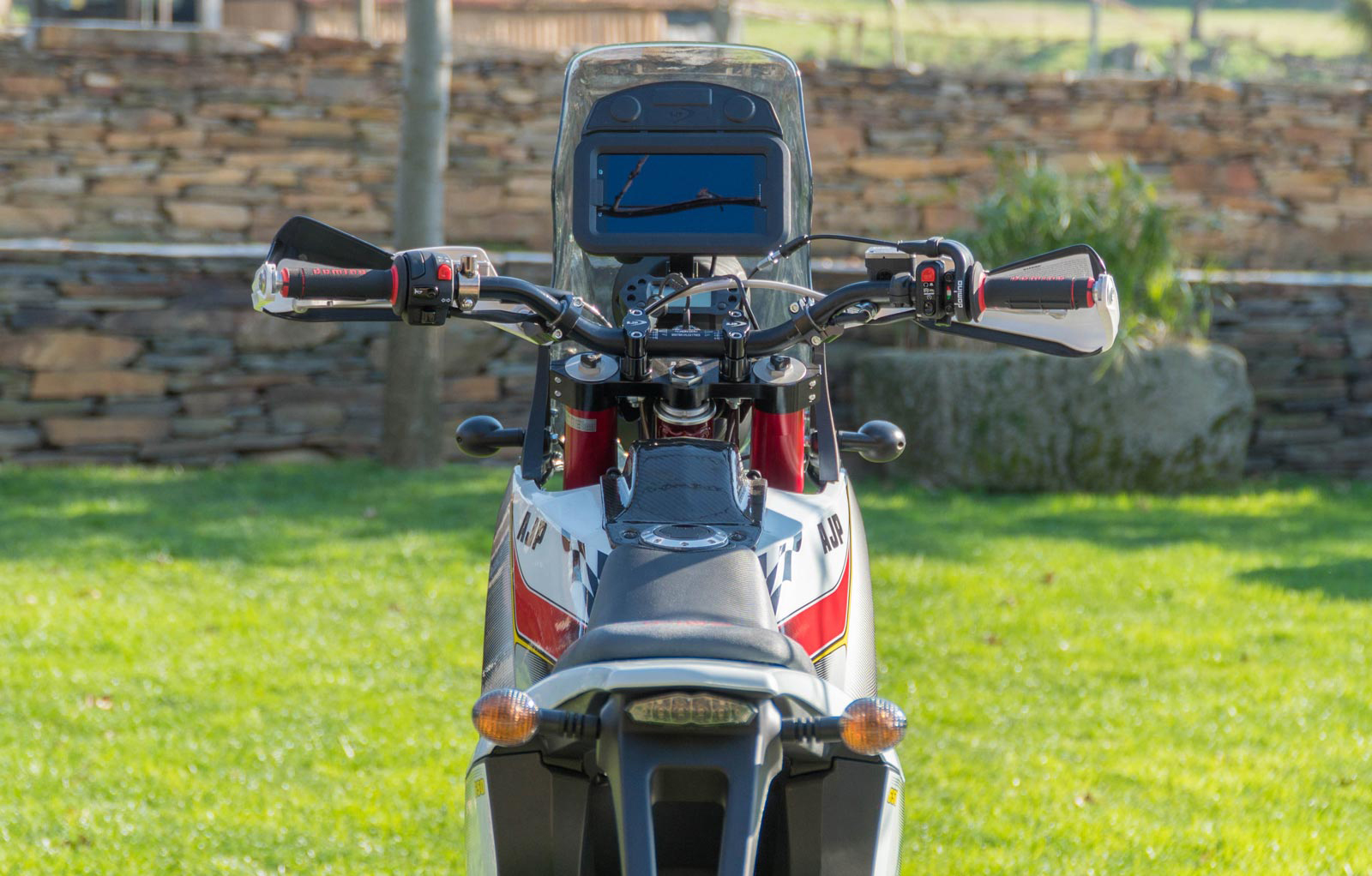 Apart from a GPS, the tablet is used as an instrument display panel presenting the speedometer, timer, trip meter and so forth. The bike also has a USB charging port.
The engine is a 600cc liquid-cooled, single-cylinder unit. Other standard features include a rear hub with cush drive to smoothen drive, titanium header pipes, huge engine bash plate, lightweight Shorai lithium-ion battery. The suspension consists of high-spec fully-adjustable ZF Sachs that provide 300mm of travel on both ends. The forks are massive 48 mm diameter items. The bike rolls on 21-inch front and 18-inch rear wheels.
Seat height is a tall 920 mm (and we thought the Honda Africa Twin was too tall!). The frame is steel while the swingarm is aluminium. it weighs only 167 kg, ready to ride.
AJP hails from Portugal and is the brainchild of Antonio Pinto, who modified motorcycles for off-road racing. Setup in 1981, the company built the first production bike in 1991. They entered the National Championships of Enduro in their home country from 1991 to 2001, winning five times in a row from 1996 to 2000. They also won the National Off-road Championships in 1996, 1997 and 1999.
How much? £8,500 (RM 45,225.16) gets you in the club. Rimba Raid, anyone?