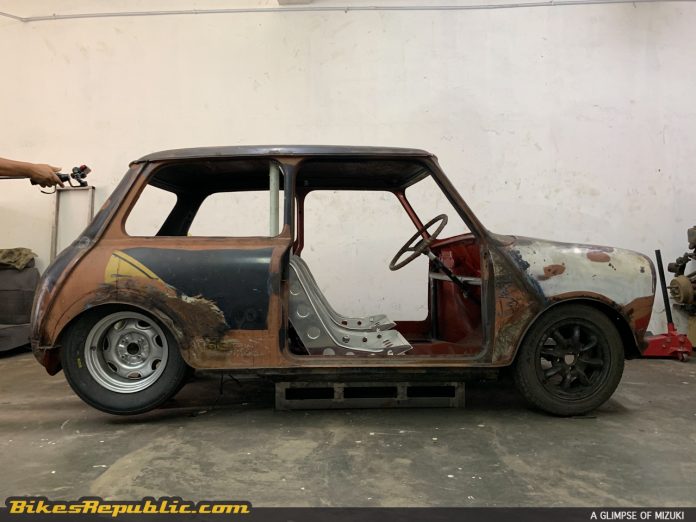 Art of Speed Malaysia 2019 drove us to FNG Works to witness Mizuki being built.

The project marries a Mini Cooper with a Suzuki Hayabusa engine.

The completed work will be the grand prize at Art of Speed Malaysia 2019.
In keeping up with tradition, there will be a grand prize at Art of Speed Malaysia 2019 (AOS) by the name of MIZUKI.
But there is a major difference in the prize this year. AOS has pretty much given away motorcycles up to 2018. This year, the lucky person will walk away with car.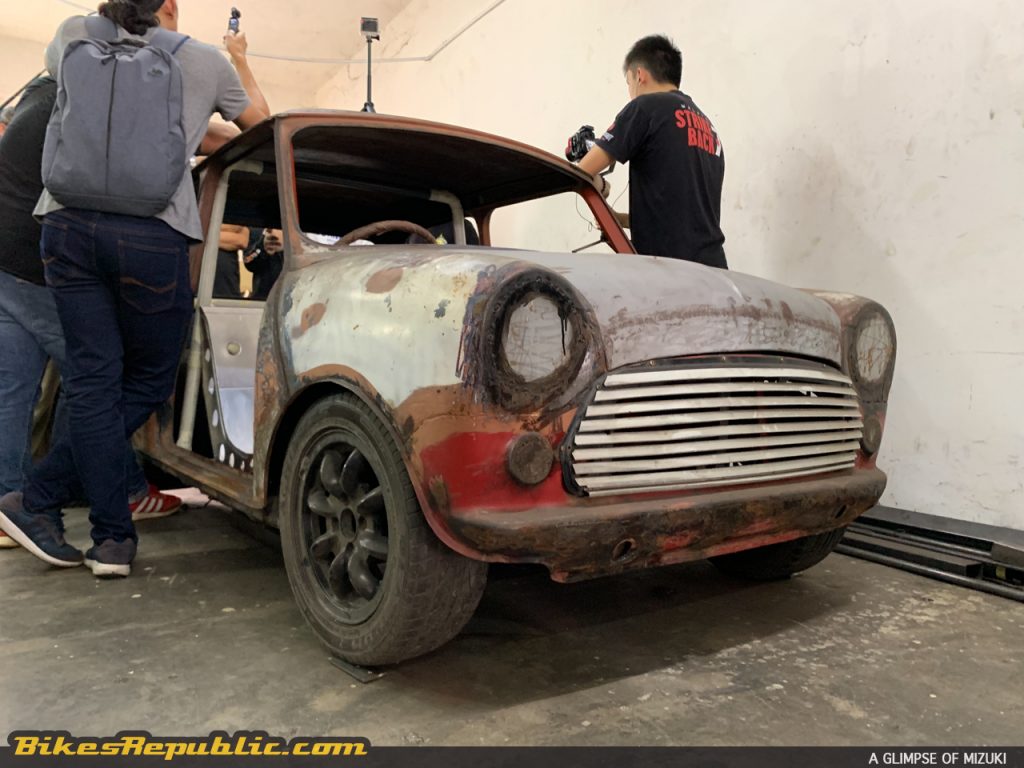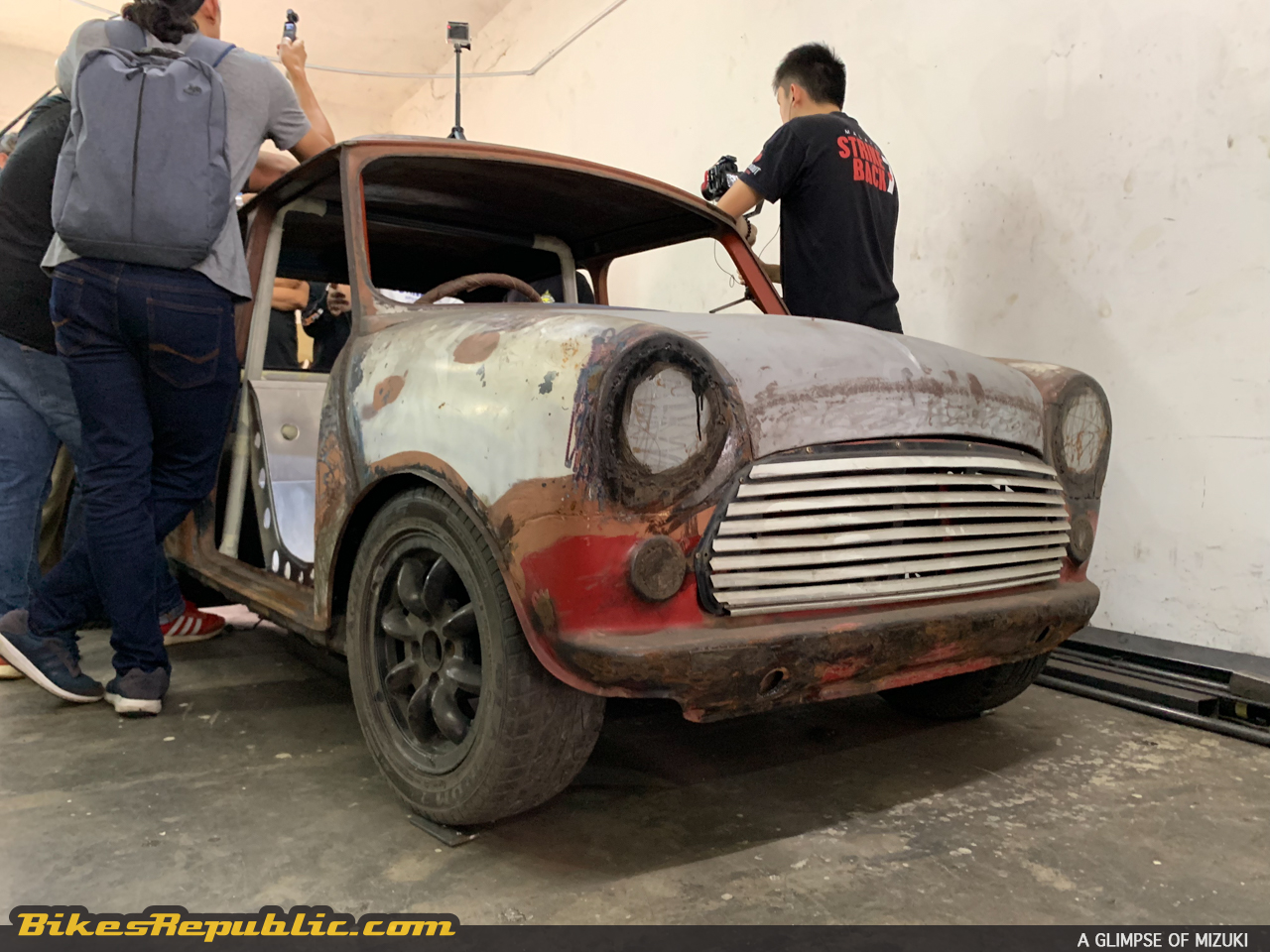 Well, car is over-simplifying it. It's a specially-built 70's-style drag car with a superbike engine. The project involves marrying a Suzuki Hayabusa engine to a Mini Cooper body, hence the amalgam of the names Mini Cooper and Suzuki, resulting in Mizuki.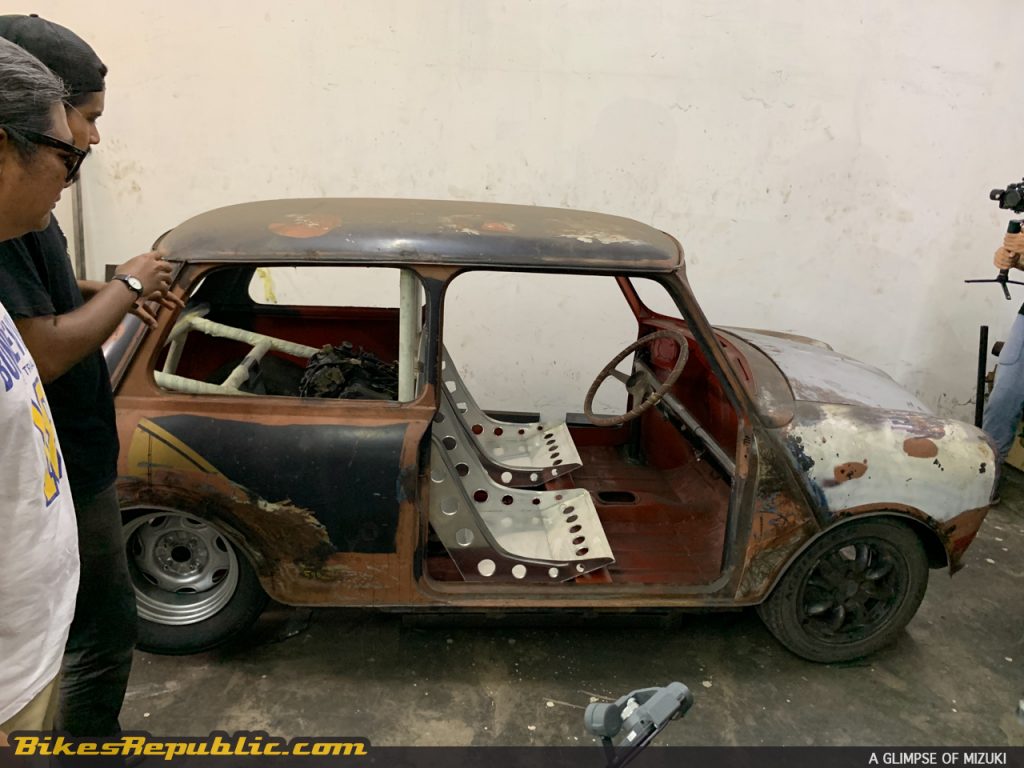 Again, that only sounds simple because the work is exceedingly extensive instead of just plunking an engine into the husk of an old car.
AOS arranged a special field trip for the media to visit FNG Works in Ipoh. FNG Works was contracted to bring the ideas to fruition this year.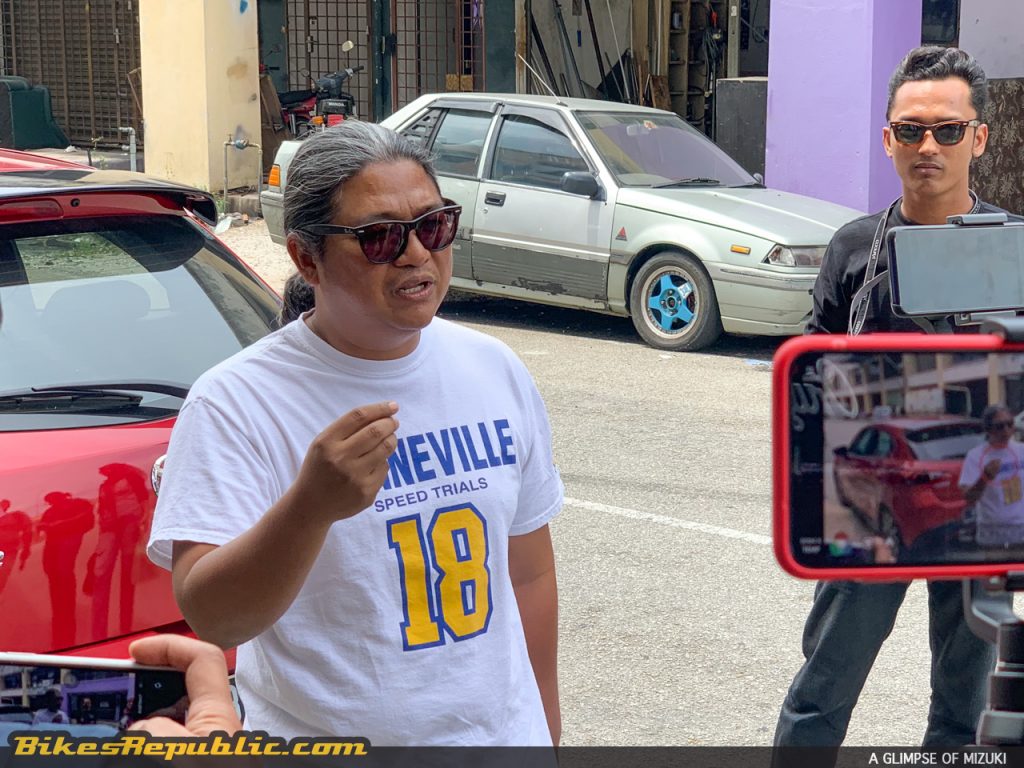 There, AOS founder Asep Ahmad Iskandar and FNG Work's chief builder Irwann Cheng explained the work involved.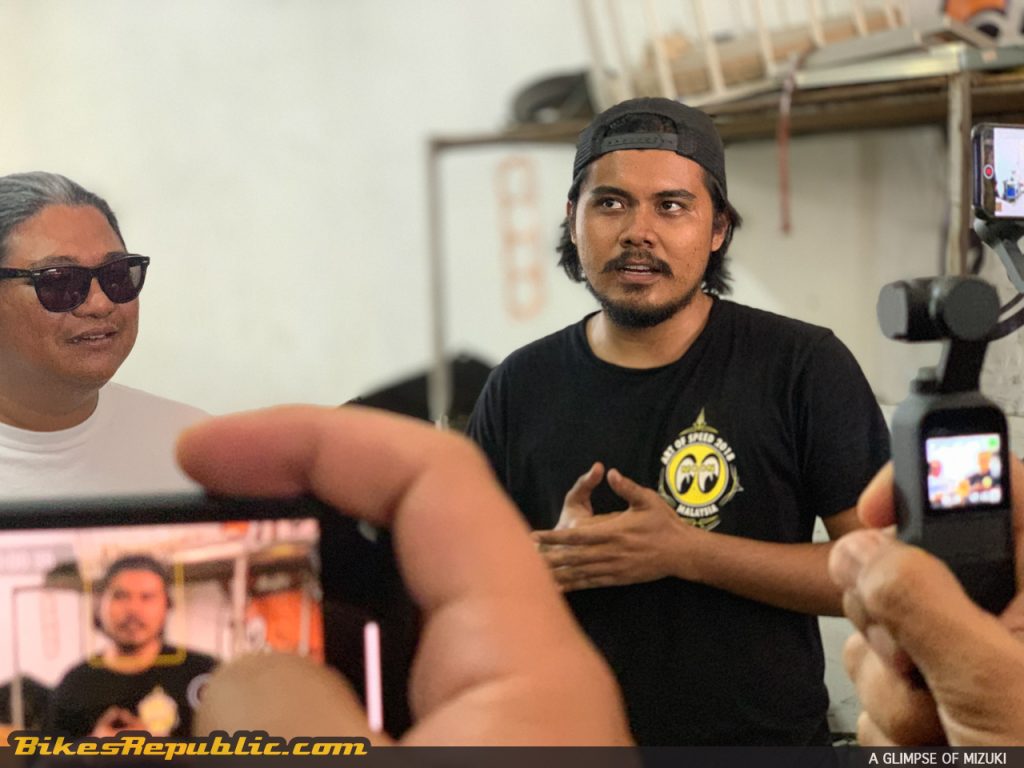 Asep wanted to contract a build for AOS and his boys found an old Suzuki Hayabusa engine. "When we met the seller to seal the deal, the seller offered us the rusted-out shell of a Mini Cooper. He and his friends have tried to get the project going but never got around to it," explained Asep.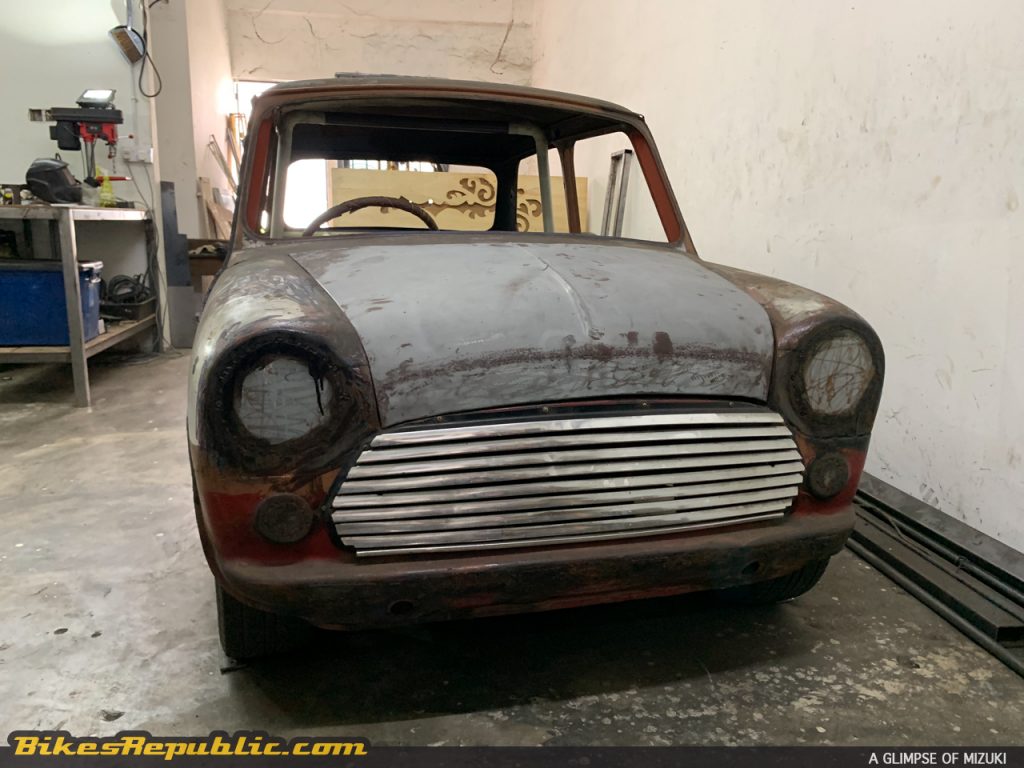 The items were subsequently brought to FNG Works for fabrication and assembly.
Since then, they have stripped out the car and installed a space frame to carry the engine in space behind the driver. The Suzuki engine is left stock, as with the chain final drive which connects to a Perodua Rusa differential, driving the rear wheels. The wheels are shod with fat, 10-inch wide drag racing tyres.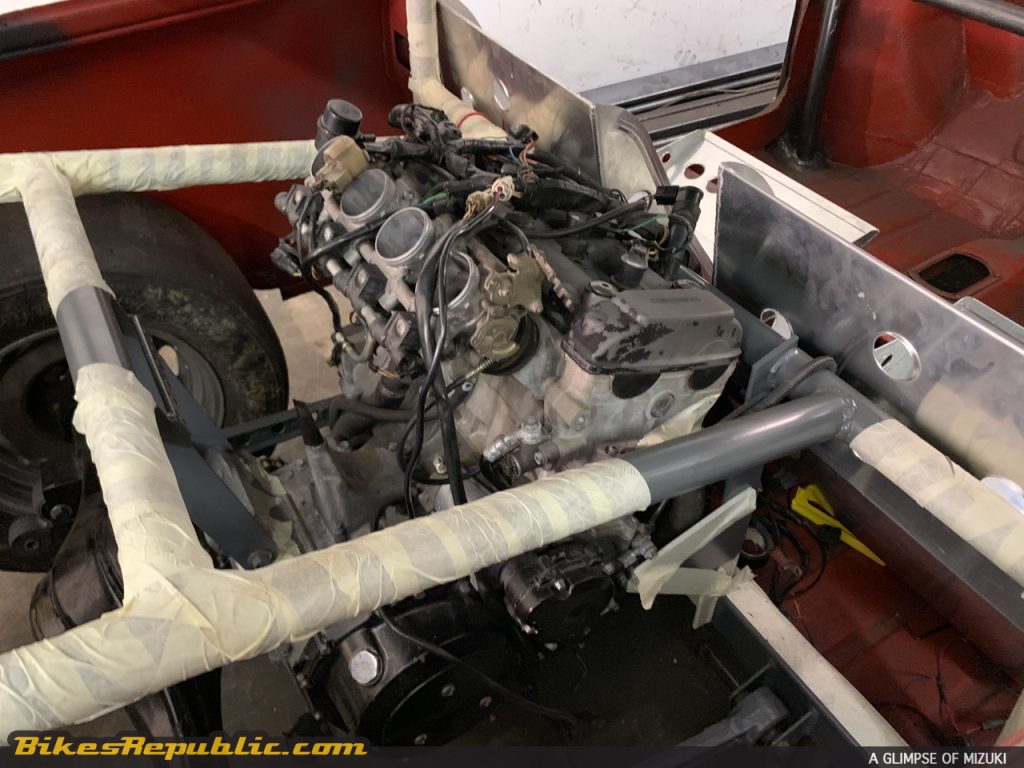 The stock driver and front passenger seats were swapped out for a pair of custom-made aluminium ones. The beautiful seats were fabricated by Saidi Racing Fabrications.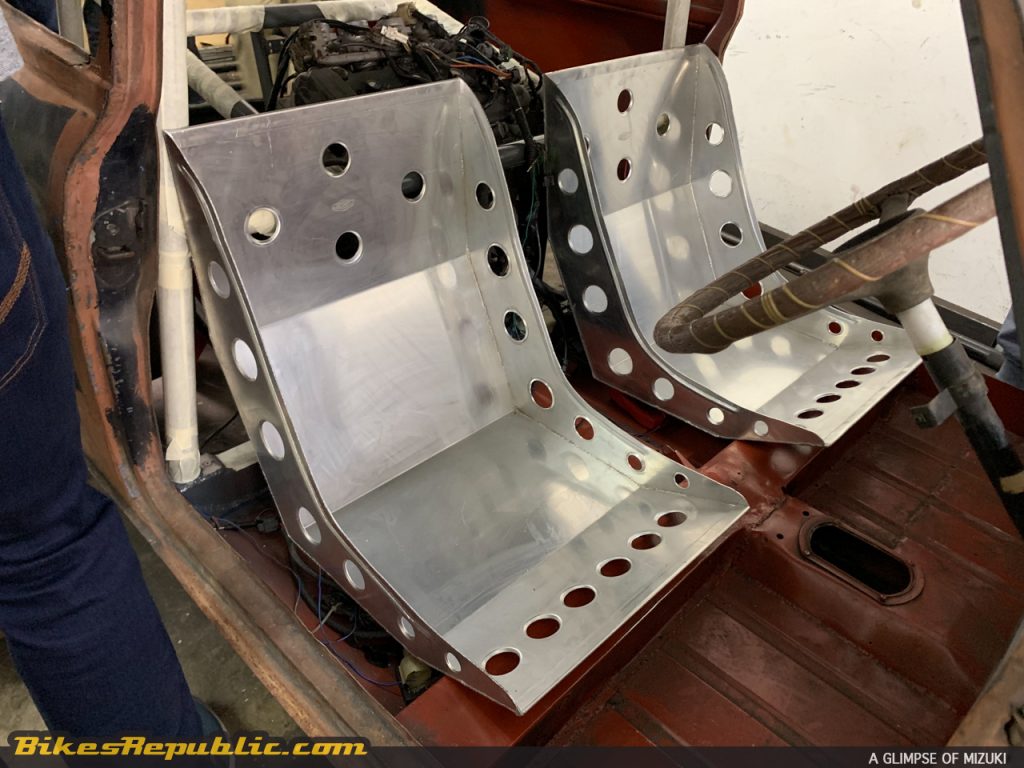 While it doesn't look it in the pictures, the car is near completion. Asep and co have spent more than RM 30,000 for the build, thus far. "We hope that the new owner of Mizuki will actucally take it to the dragstrip and run against other dragsters. We always commissioned builds that are driveable, albeit not street legal."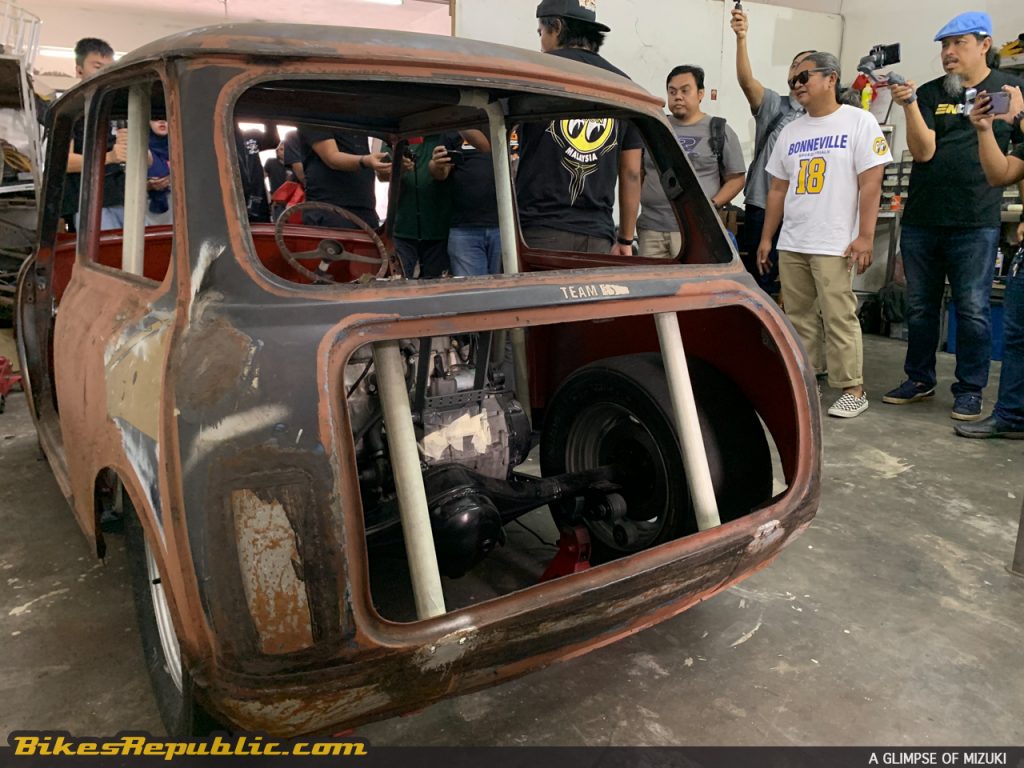 The project highlights the ingenuity of Malaysian talent in custom builds. FNG Works is well-known in their exploits, having won a number awards for their creations. "Part of AOS's goal is to bring Malaysian talents to the fore," said Asep. "Malaysia has plenty of great talents that just needs exposure."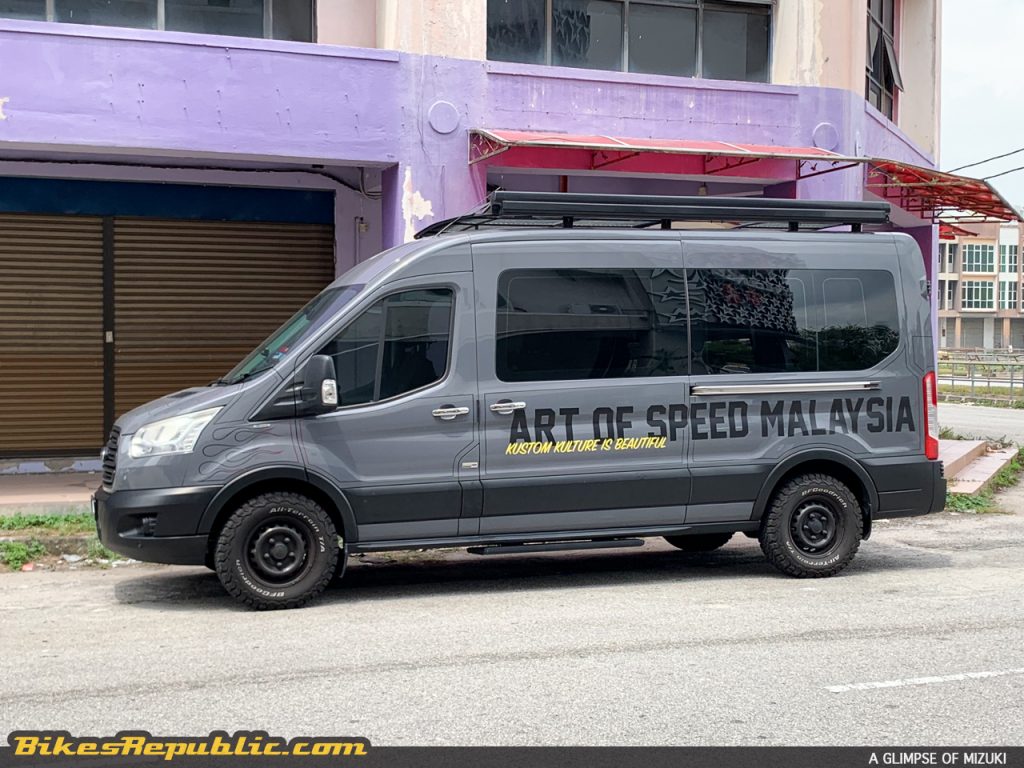 So, come down to the Art of Speed Malaysia 2019 Powered by PETRONAS on 27th and 28th July, at MAEPS Serdang and stand a chance to bring Mizuki home with you. You may also find more information in Art of Speed Malaysia's official Facebook page.
Mizuki Specifications
Body shell: 1976 Mini Cooper
Engine: 1999 Suzuki Hayabusa
Rear:
Subframe: Replaced and reinforced with tubular spaceframe structure
Wheels: 13″ steelies with 10″ wide slick tyre
Axle: Modified Perodua Rusa axle
Drivetrain: Chain driven
Brakes: Modified Honda EG9 unit
Suspension: Ladder bar suspension with D2 Motorsport Hi Lo Soft Hard adjustable coilover+absorber
Interior: Stripped
Seat: Custom made by Saidi Racing Fabrications
Steering wheel: Original
Pedal box: Modified
Front:
Subframe: Original
Wheels: 12″ steelies
Suspension: Original
Brakes: Original disc brakes
Petrol tank: Mooneyes unit