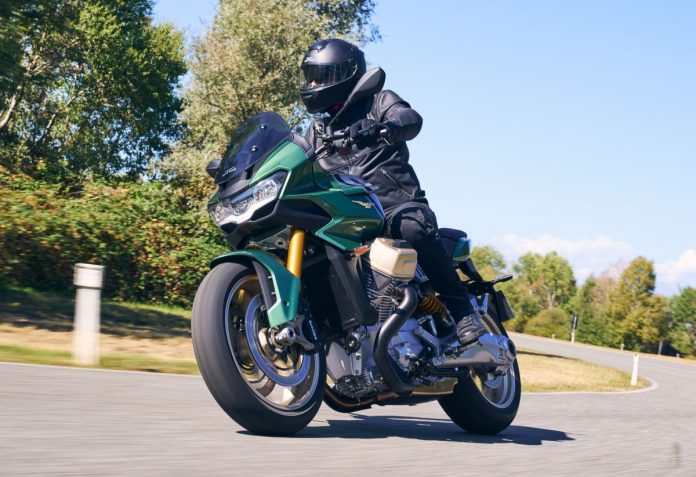 The introduction of the Moto Guzzi V100 Mandello caught much of the world's attention because it's not just another motorcycle but also represents the brand's bold move into the 21st century.
The Moto Guzzi V100 Mandello is available in two variants, base and S-spec.
Features 1,042cc transverse 90-degree V-Twin engine that makes 115hp and 105Nm @ 3,500rpm.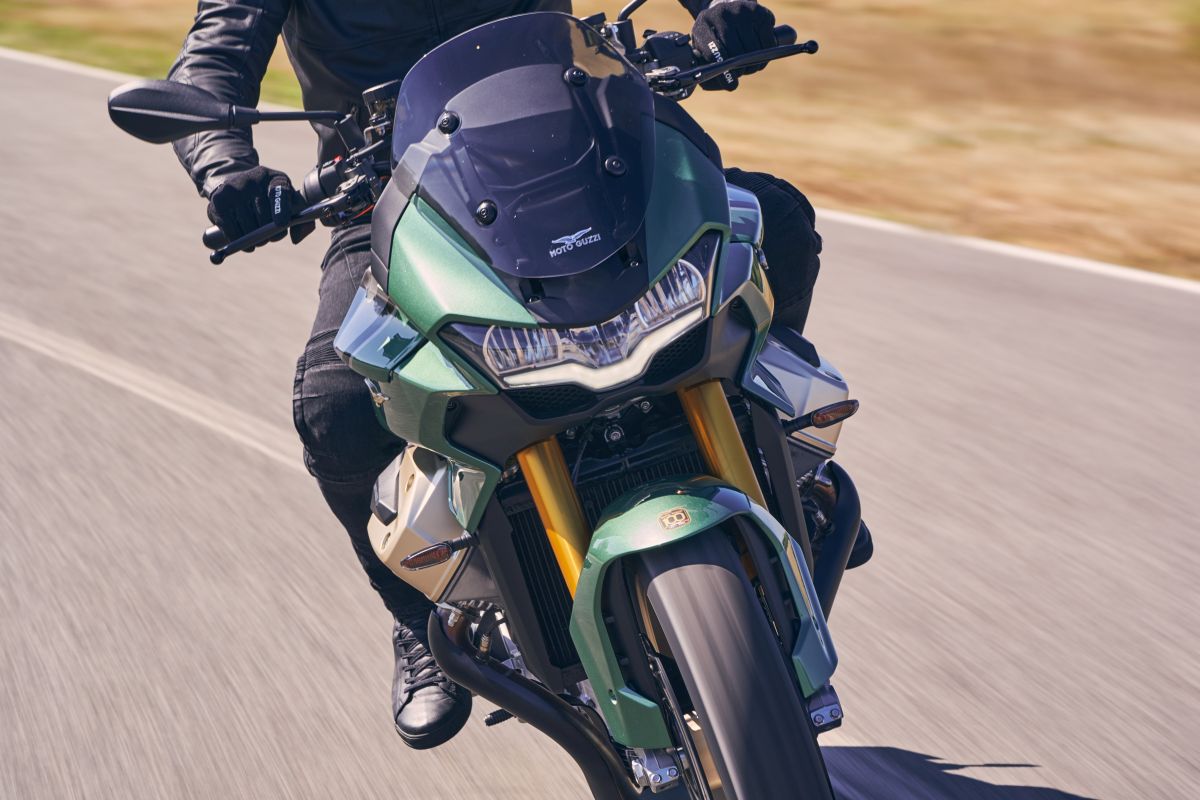 This is because the V100 is the first Moto Guzzi motorcycle to feature semi-active suspension, 6-axis IMU, cornering ABS, quick-shifter and a liquid-cooled engine.
It is the first Moto Guzzi with everything modern, and we are surprised that the V100 Mandello even has an adaptive aerodynamics package.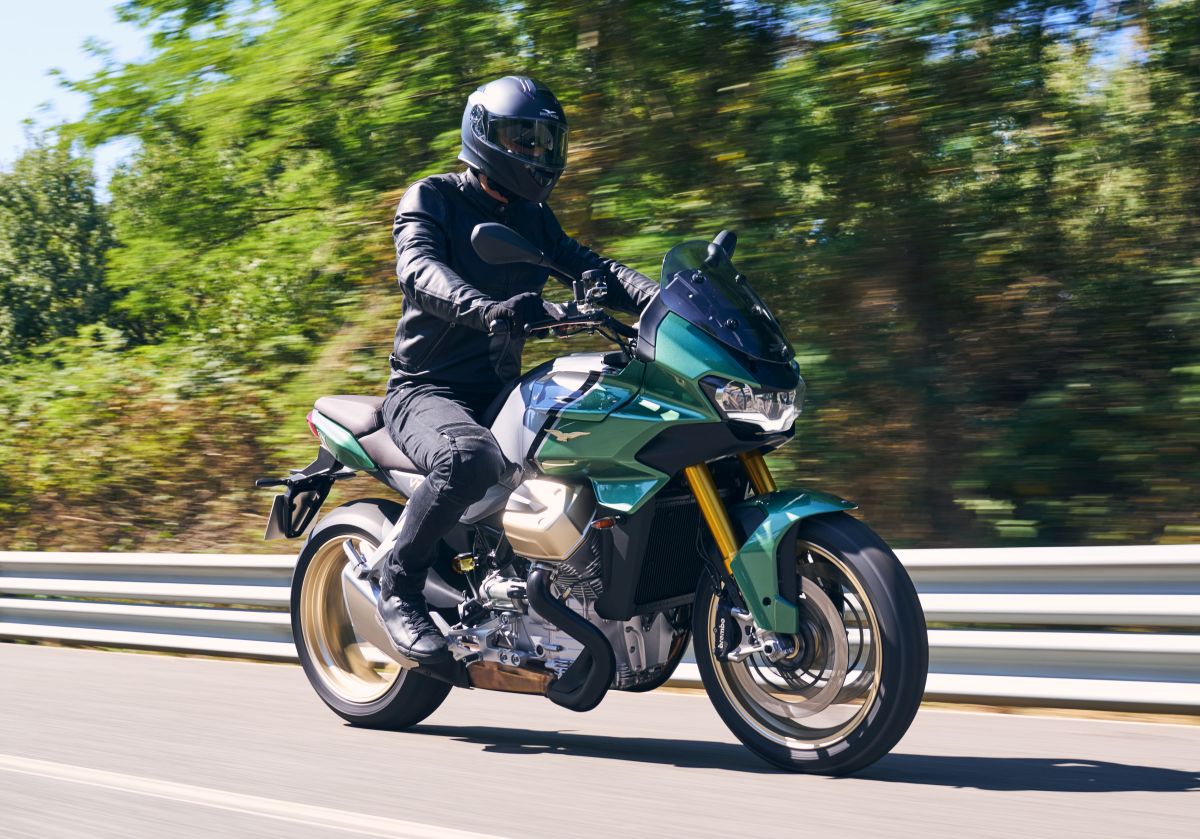 During the recently concluded Moto Guzzi World Days 2022 festival, the 2023 V100 Mandello was the star of the show, with Moto Guzzi accepting pre-orders for the new bike.
That said, the V100 will come in two trims, the base model and an up-spec S trim. The base V100 Mandello goes for EUR15,749 (RM72k), while the S-spec is priced at EUR18,249 (RM83k).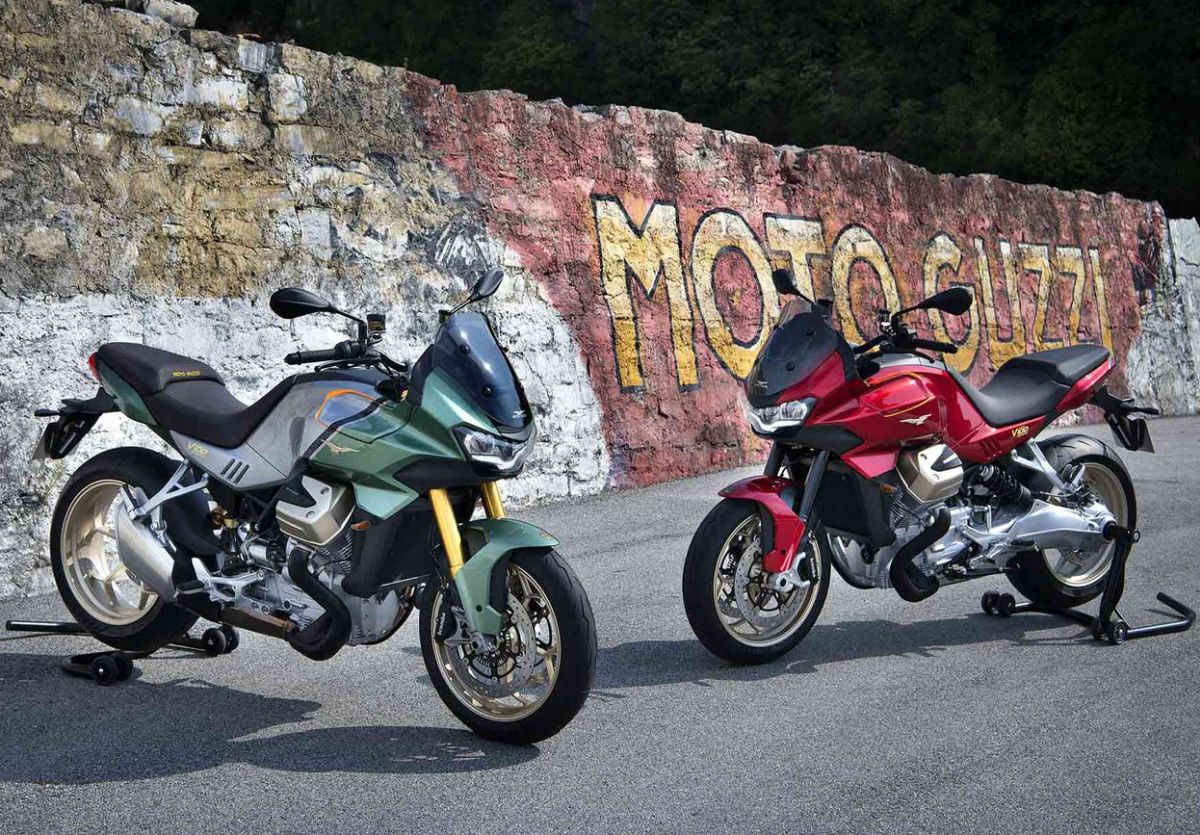 Both trims run on the same 1,042cc transverse 90-degree V-Twin engine that makes 115hp and 105Nm @ 3,500rpm. In addition, the engine is also 103mm shorter than the one found in the V85 TT. 
Nevertheless, as a sport-touring machine, the V100 Mandello still sport the classic element of a Moto Guzzi.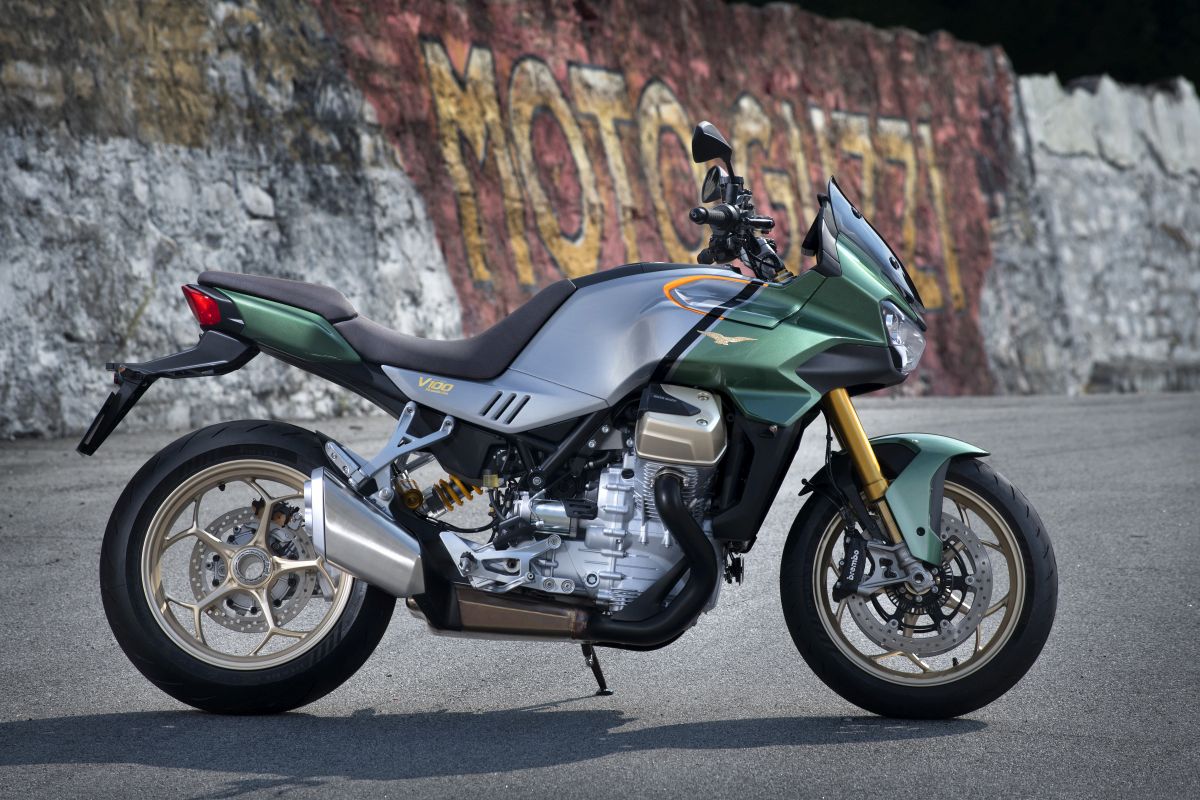 The V100 Mandello offers a smooth ride during accelerating and decelerating on par with a bike with a chain drive, thanks to a lower positioning of the drive shaft.
It also features a 17.5L fuel tank and a large saddle comfortable for riders and pillion.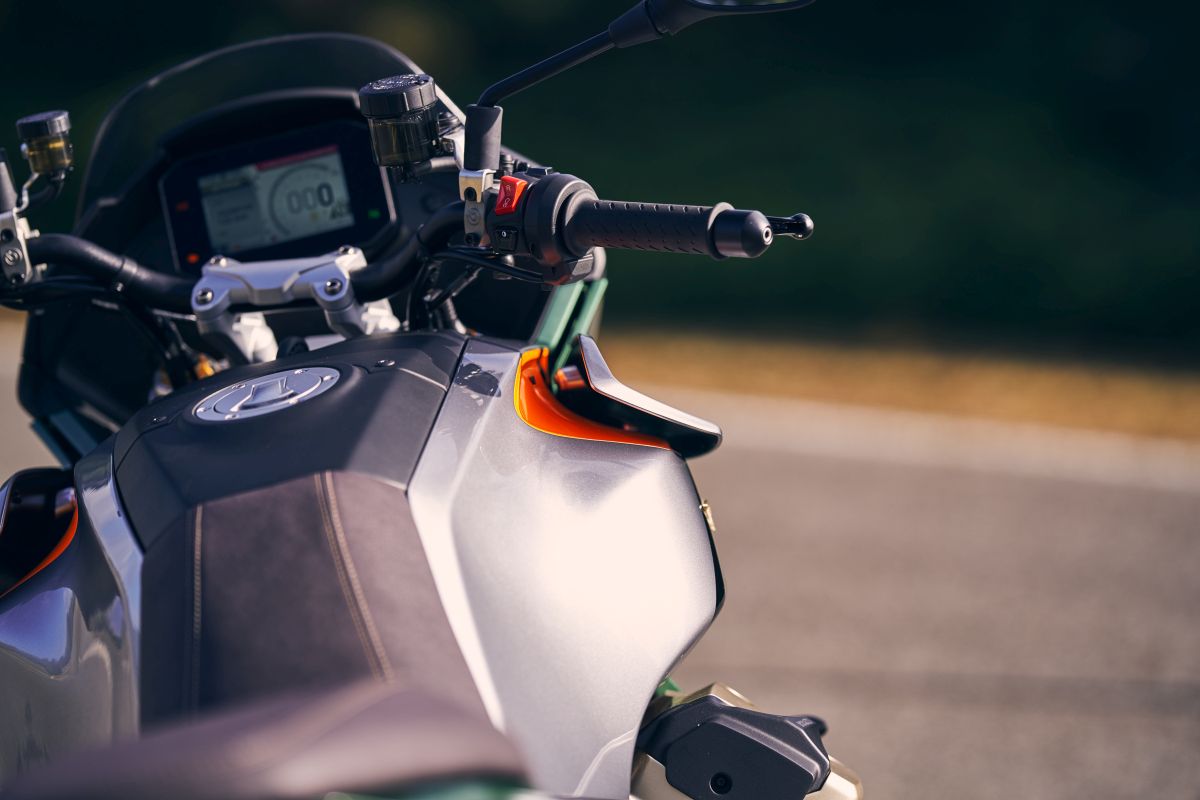 However, to increase comfort, the V100 is equipped with adaptive air deflectors located at the front fairing, which extend to different degrees depending on the riding mode and bike speed.
According to Moto Guzzi, air deflectors can reduce wind disturbance by up to 22%.
On top of the already impressive package, the S-trim gets Öhlins semi-active suspension, traction control, three engine maps, three engine braking, quick-shifter, heated grips, Moto Guzzi multimedia package and a smartphone connector.