Together with the new range of the 2021 Scrambler Ducati models, the Italian premium bike manufacturer took the opportunity to expand its XDiavel range in the forms of the 2021 Ducati XDiavel Dark and XDiavel Black Star.
The 2021 Ducati XDiavel Dark now represents the base model for the range, which sits below the XDiavel S, followed by the range-topper, the Black Star. Following the first Dark model which was introduced back in 1998, the XDiavel Dark carries the total black façade thanks to the Ducati "Reduce to the Max" design principle.
Pure in essence, the new XDiavel now comes with an updated 1,262cc Testastretta DVT engine that now produces 160hp at 9,500rpm and 127Nm torque as low as 5,000rpm. Now Euro5-compliant, this new 'technocruiser' comes with an upgraded exhaust system and engine mappings to produce a slightly higher horsepower while complying with the latest Euro5 emissions regulations.
The Dark also features Riding Modes, Power Modes, Cornering ABS, Ducati Traction Control, full-LED lighting system, and many more. In short, the XDiavel Dark is the base model for the range and it's probably the sexiest looking one out of all the three (in our opinion).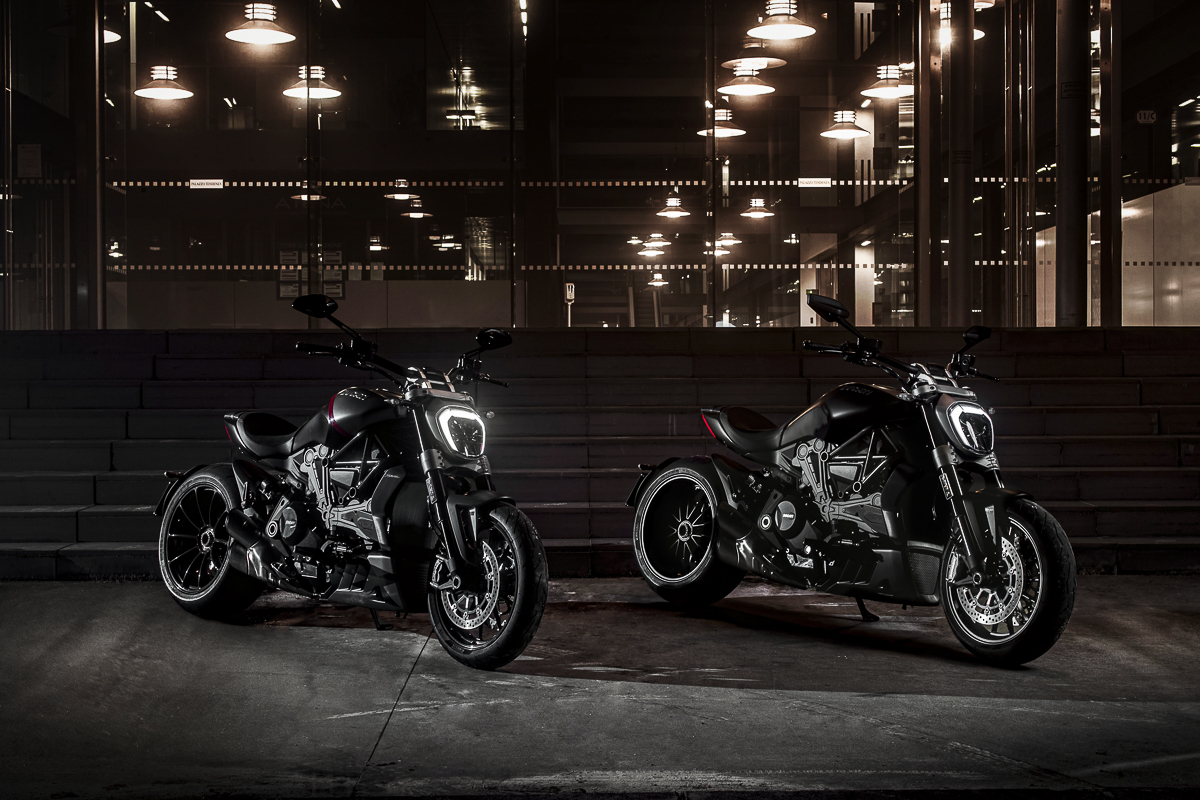 Moving to the range-topping XDiavel Black Star, this variant represents a sportier version of the Ducati cruiser segment thanks to its dedicated Black Star graphics, gloss black frame, and special wheels. Inspired from the world of sports cars, the lines and cuts further accentuate its muscular yet smooth appeal.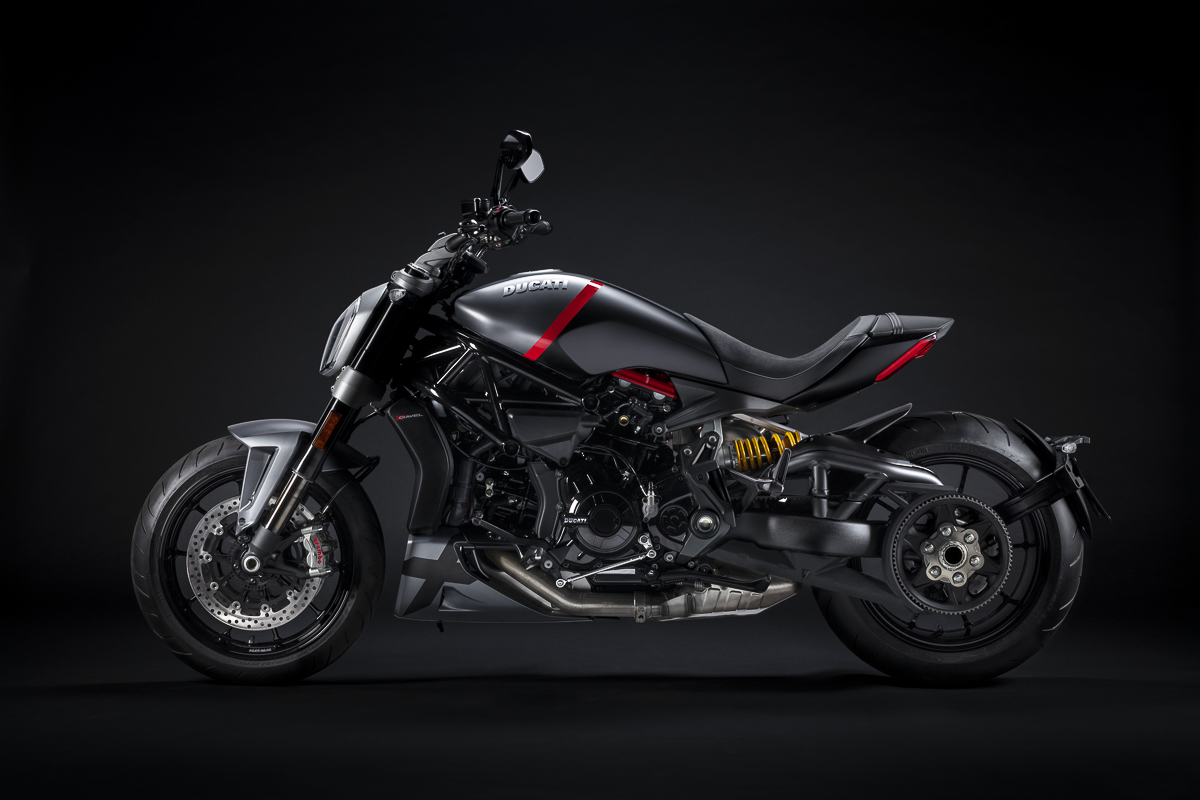 Power figures are the same with the Dark and S models with the addition of daytime-running lights, 3-5-inch TFT colour display, Ducati Multimedia System, forged rims, high-grip suede seat, and more. It's also worth mentioning that the new XDiavel is 2kg lighter than its predecessor. It's also easier to ride at a slow pace as 80% of its torque are made available as low as 2,100rpm.
Written by: Sep Irran