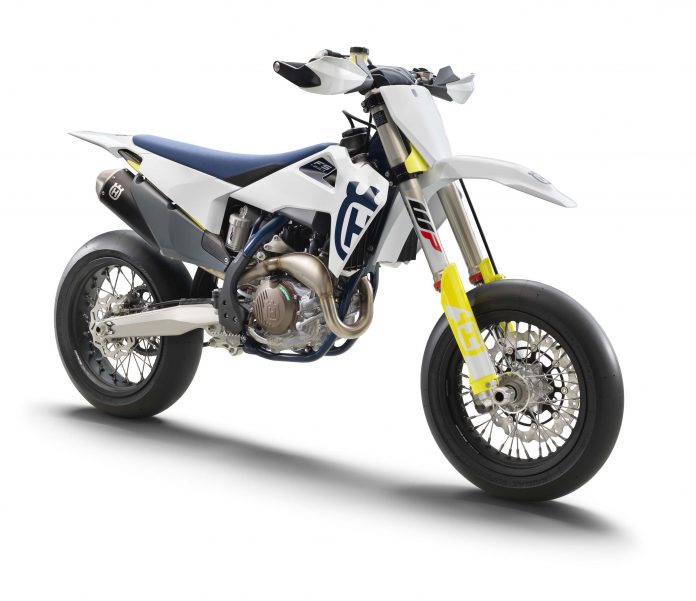 The 2020 Husqvarna FS 450 supermoto has been unveiled.

It is the only race-ready supermoto direct from the factory.

Updates are in the suspension department, using WP's top-of-the-line components.
Here's the 2020 Husqvarna FS 450 supermoto – make that the ultra-sexy factory supermoto.
In fact, it's the only ex-factory and read-to-race supermoto in the market. On the other hand, other brands of supermoto bikes taking part in competition were invariably modified from motocross or enduro bikes. As such, on could say they lack the FS 450's purity.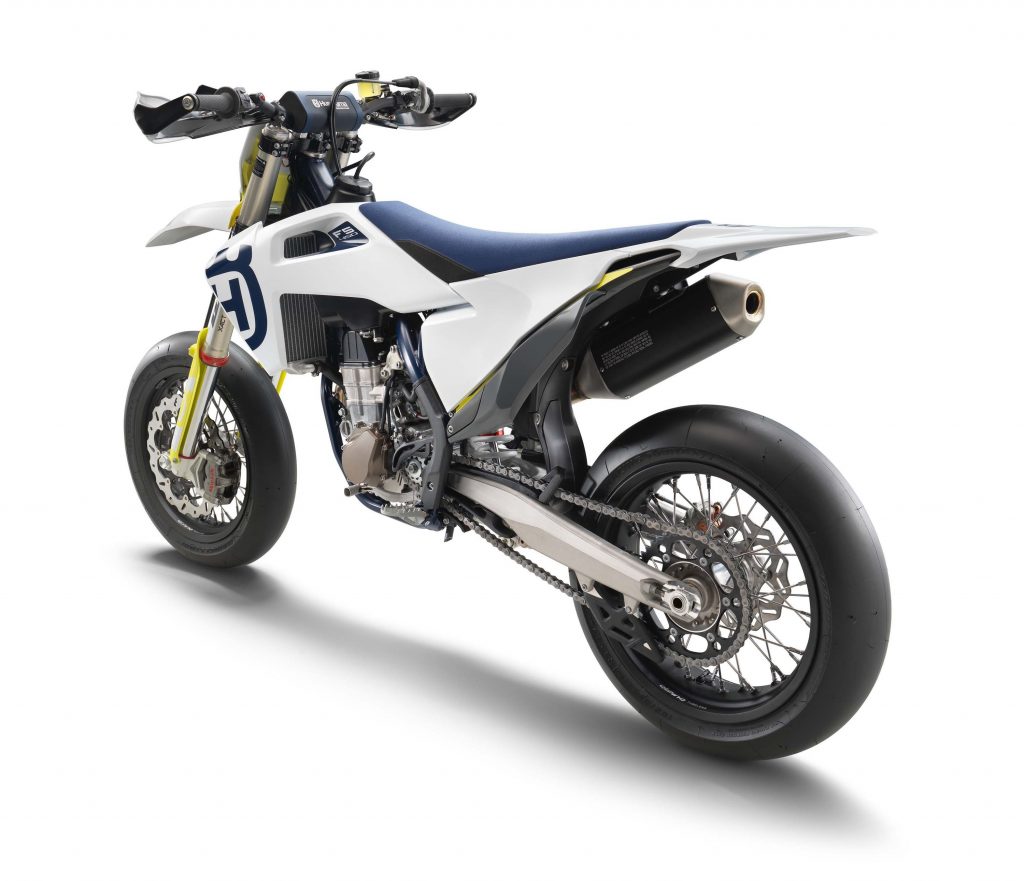 However, changes on the 2020 FS 2020 are in the suspension department, since Husqvarna had done plenty of upgrades for the 2019 bike.
The new bike features 48mm WP XACT forks and rear shock and doing away with the WP AER items. Compared to the AER it replaces, the XACT forks units combines two of WP's best technologies. Whereas the AER are air forks, the XACT forks use both cone valve damping and air spring systems.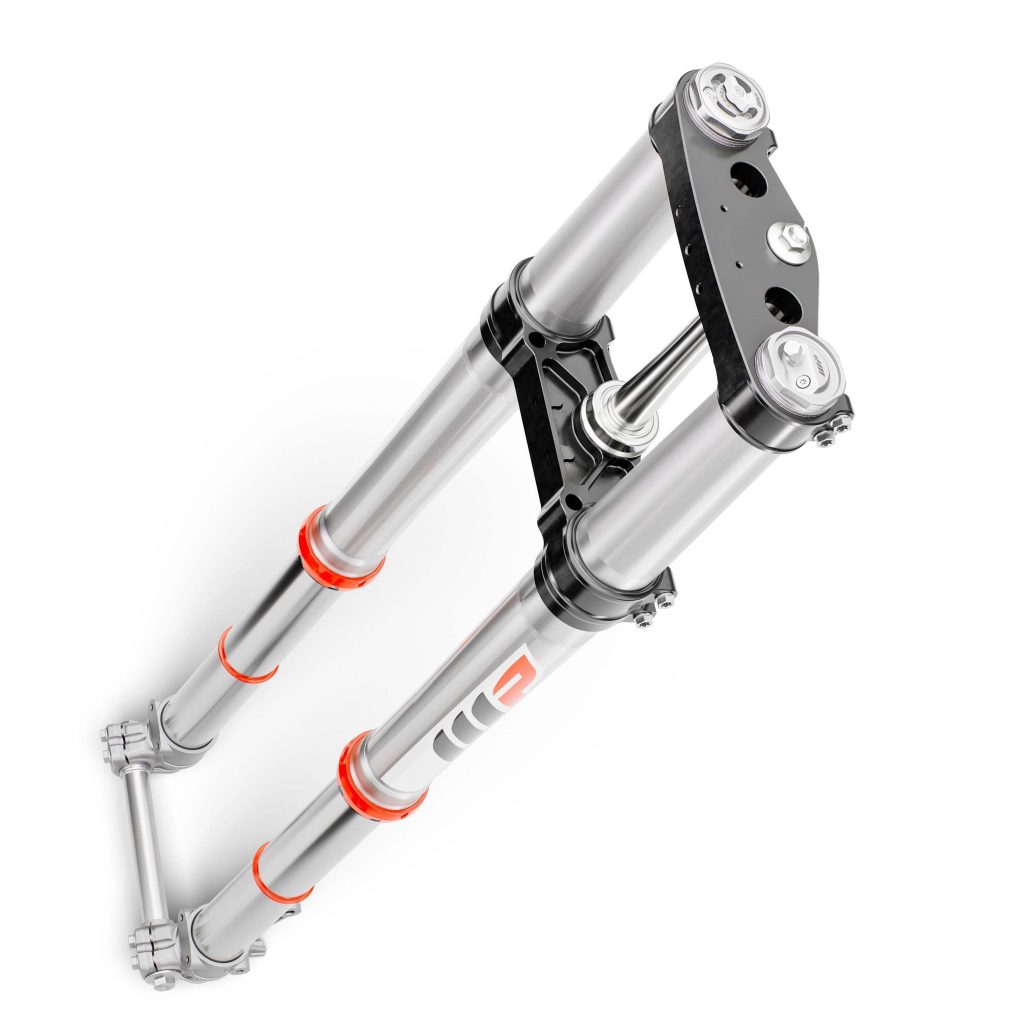 As a race-ready supermoto, the bike is fitted with a 16.5-inch front and 17-inch rear Alpine wheels. The Bridgestone racing slicks are standard.
The engine is carried over from last year. It produces 63 hp of teeth clenching power. That doesn't sound a lot to road riders but try riding one of these babies and you'd soon understand that big horsepower stands for naught. The Husqvarna FS 450 weighs only 102.8 kg dry, after all.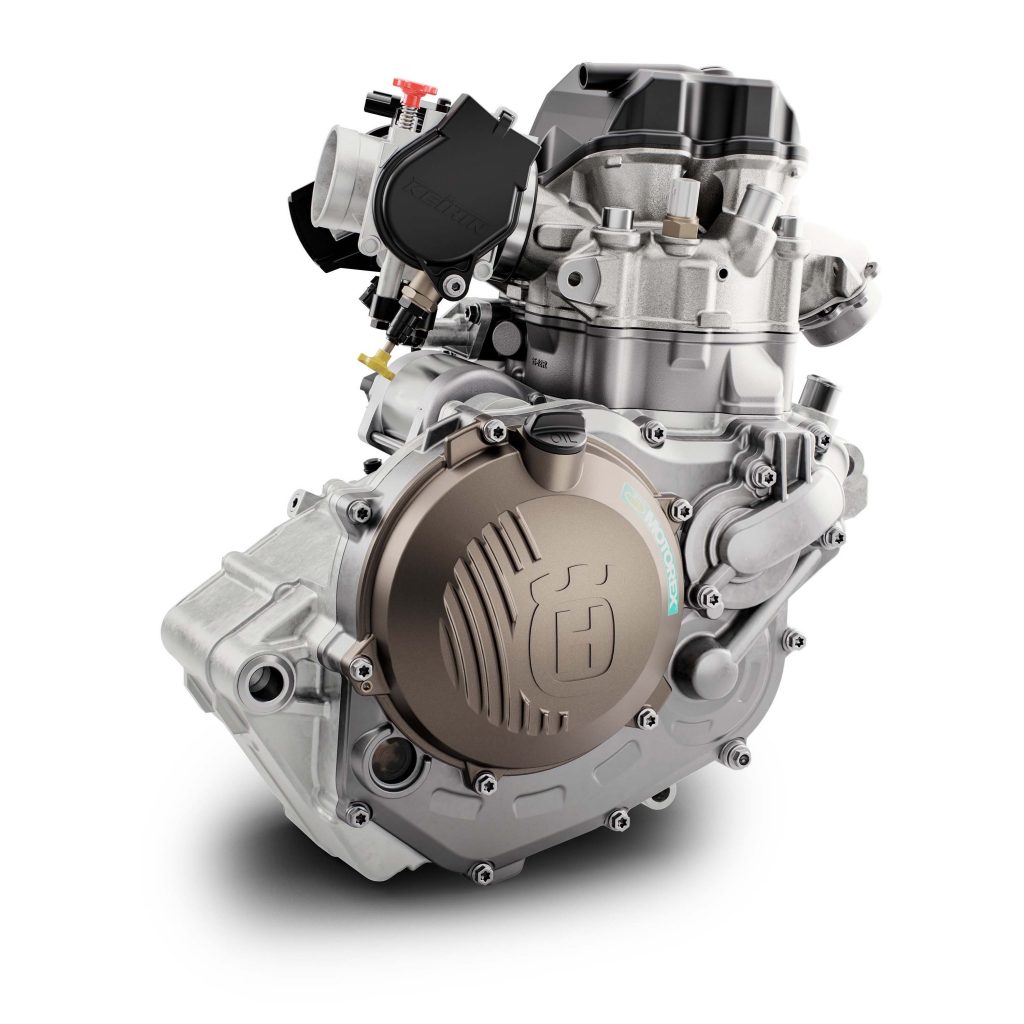 Oh, the anti-hop/slipper clutch is from SUTER, while the hydraulic unit is from Magura.
Electronics are pretty basic, of course. There's launch control and traction control but don't expect IMU-based strategies.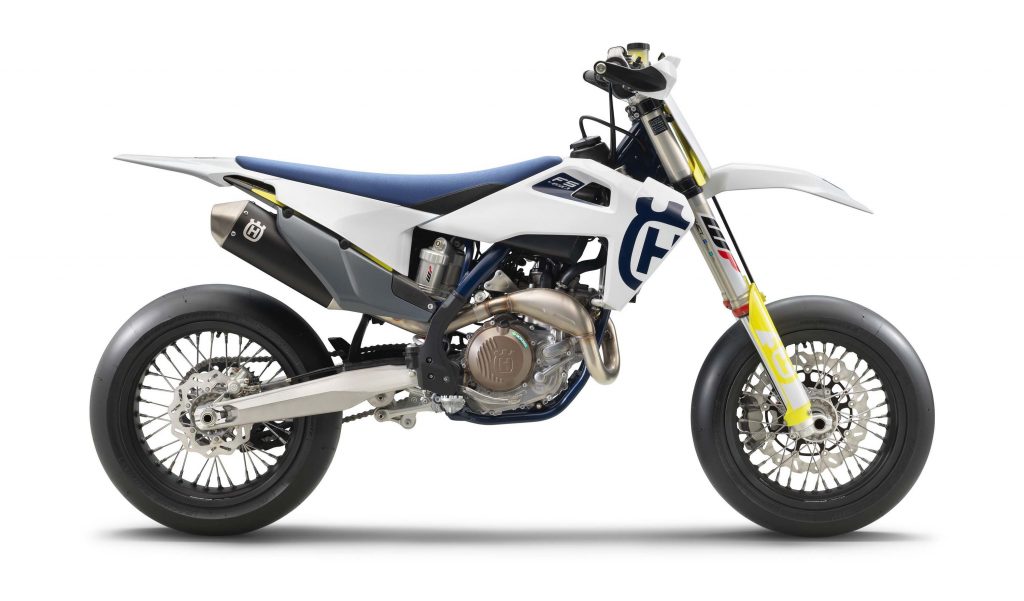 Will we see this bike in the FIM Asia Supermoto Championship? We hope so!