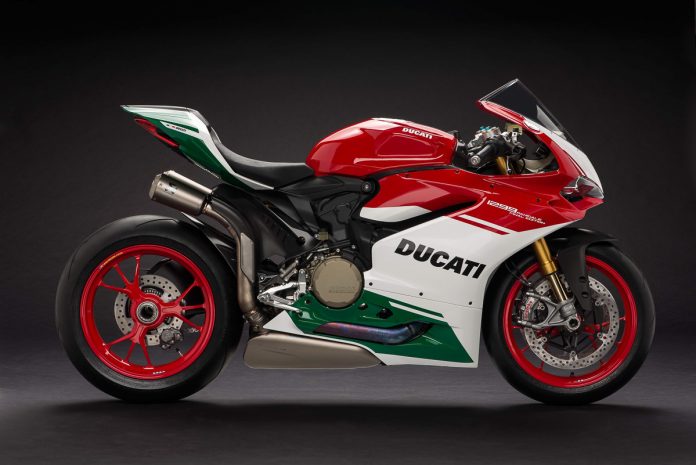 Two units of the 2017 Ducati 1299 Panigale Final Edition have already arrived here in Malaysia earlier today.
One of the bikes has already been sold while the other is patiently waiting for its future owner.
Priced at RM339,900 (basic price with GST), the Final Edition is available at Ducati Malaysia in Petaling Jaya, Selangor.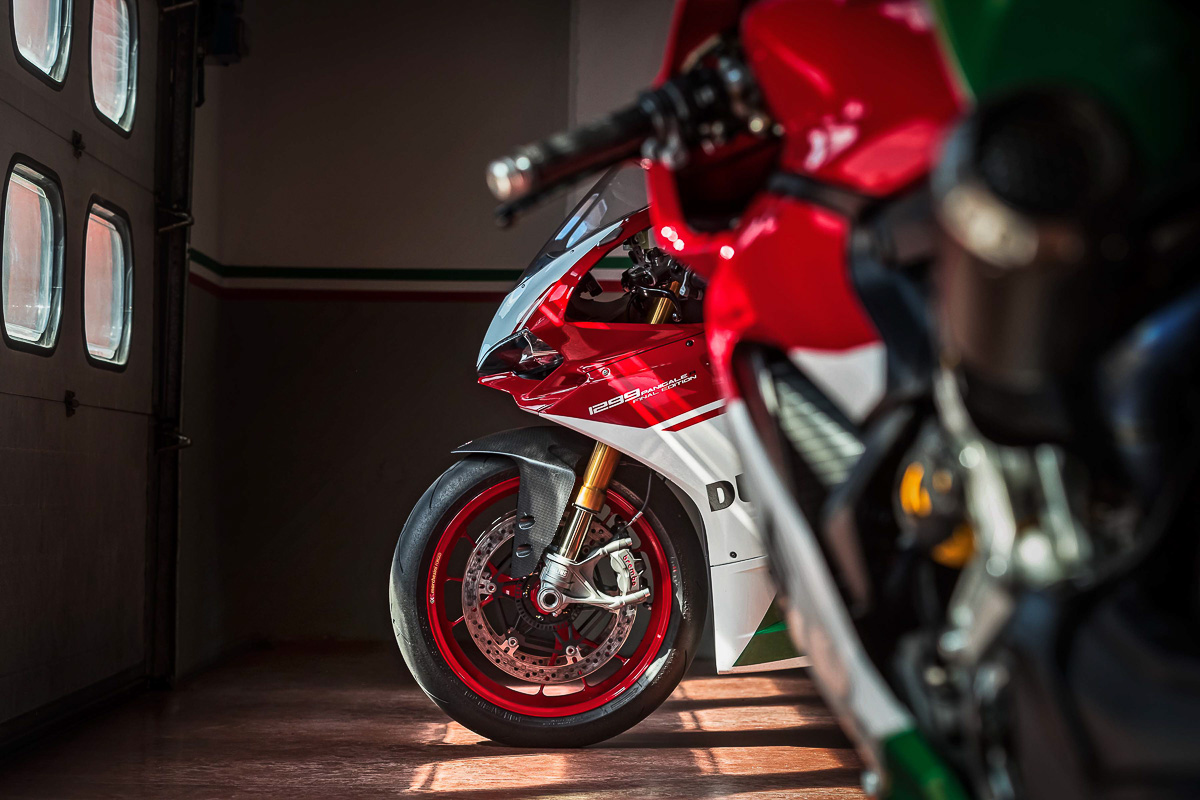 When it comes down to one of the best Ducati bikes ever made, the 2017 Ducati 1299 Panigale Final Edition sits somewhere on the top of that very list. Thanks to its super top-end performance combined with its rarity, there's no question that the final V-twin Panigale model goes out with a bang (a very big one, too).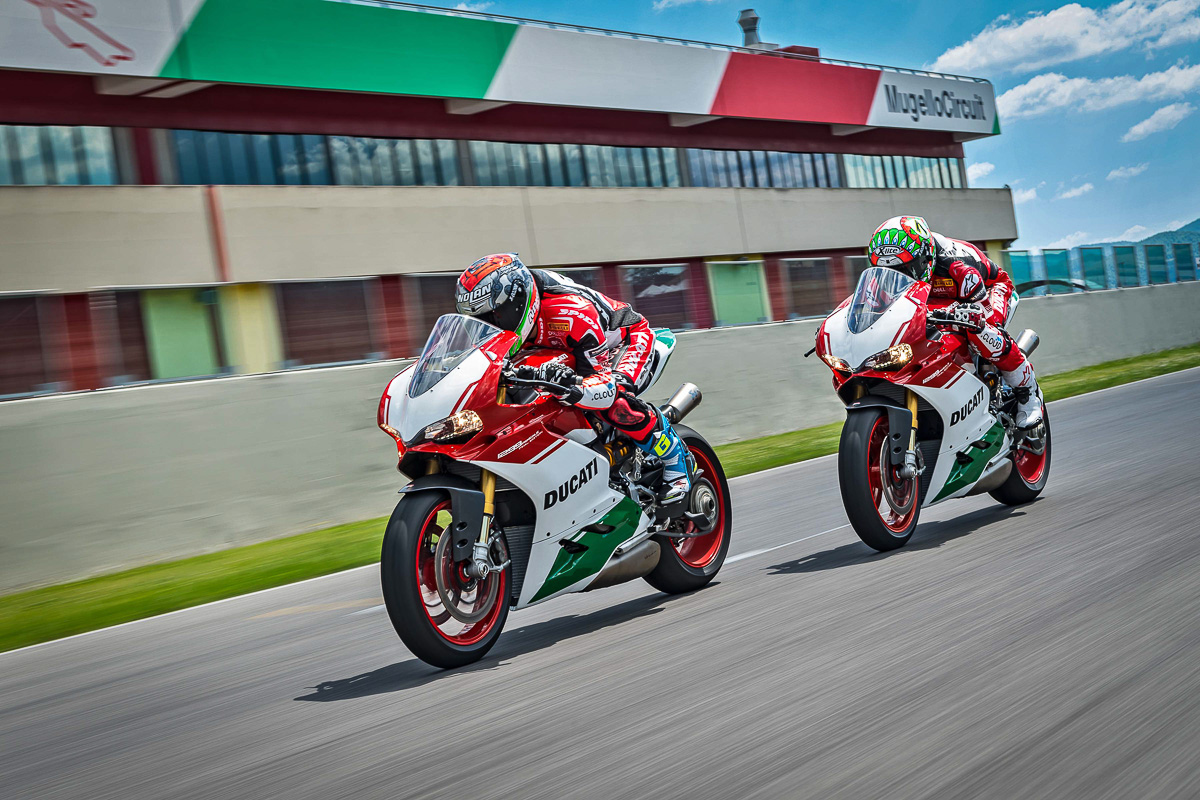 Launched last July, there are only two models allocated for the Malaysian market and based on several Ducati authorised dealers (and their Facebook pages), the bikes are already here! What's an even bigger surprise is the fact that one of them is already sold way before they were taken out of the shipping crates!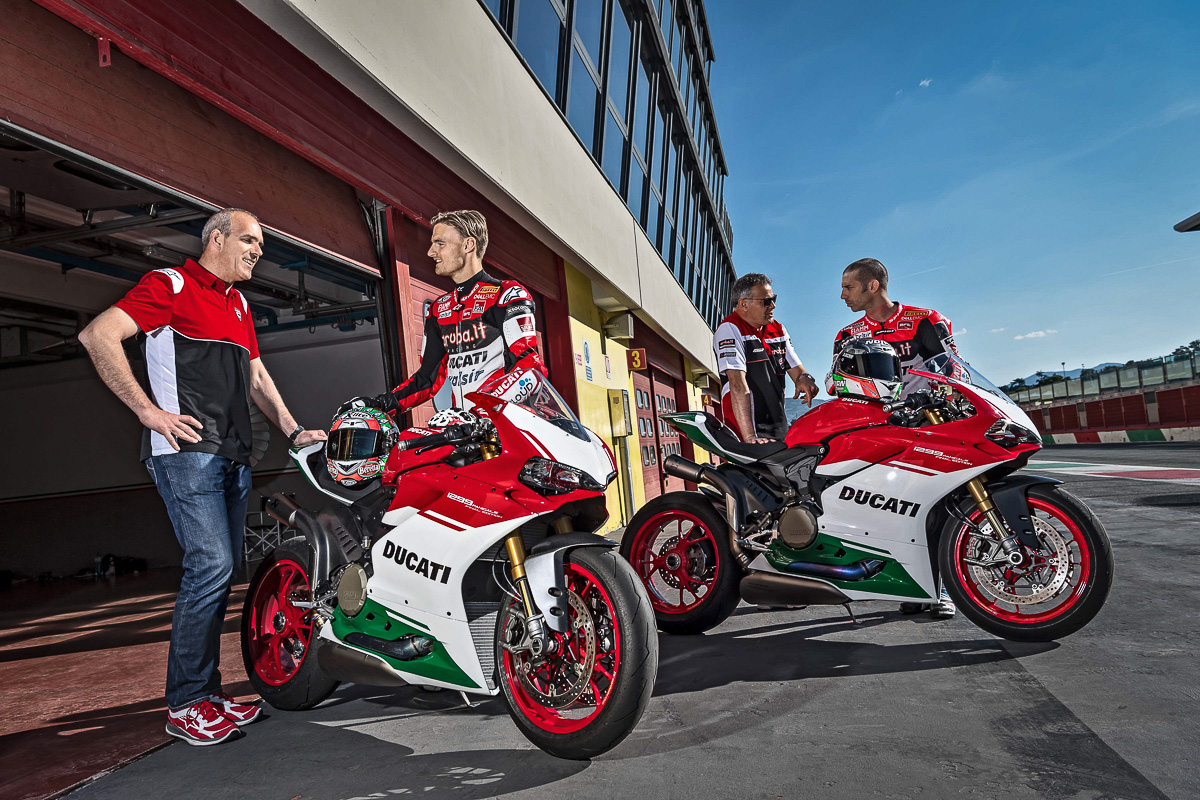 Priced at RM339,900 (basic price with GST), the 2017 Ducati 1299 Panigale Final Edition is more of an investment rather than a liability like most productions bikes or vehicles. A bit of a fair warning though, a lot of people want to get their hands on the bike so you better be quick about it if you want to own the very last model here in the country.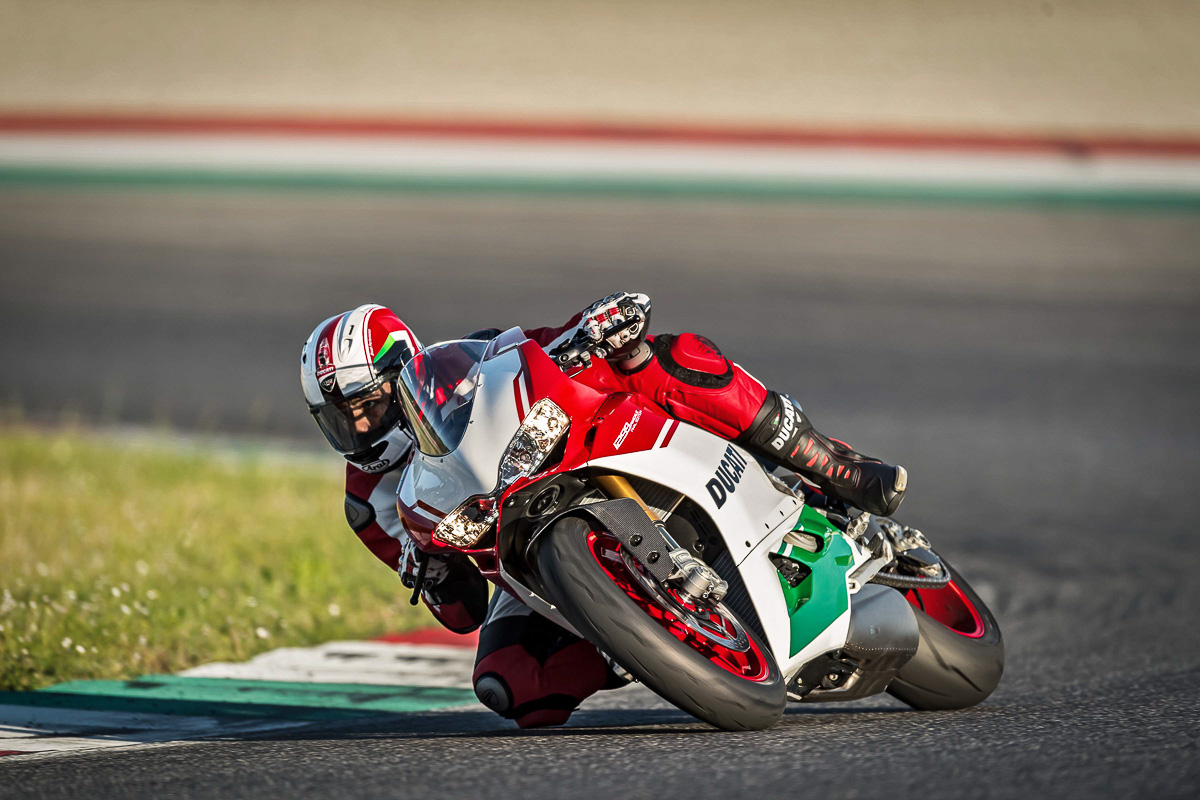 There is, however, a catch. If you wish to book one, get ready to cough up a cool RM100,000 because that's the booking fee. Take our advice and visit Ducati Petaling Jaya (look for KoKo or any of the sales team) or any of the authorised dealerships nationwide and they will help you take care of everything if you're seriously considering owning this bad boy (or any other Ducati models).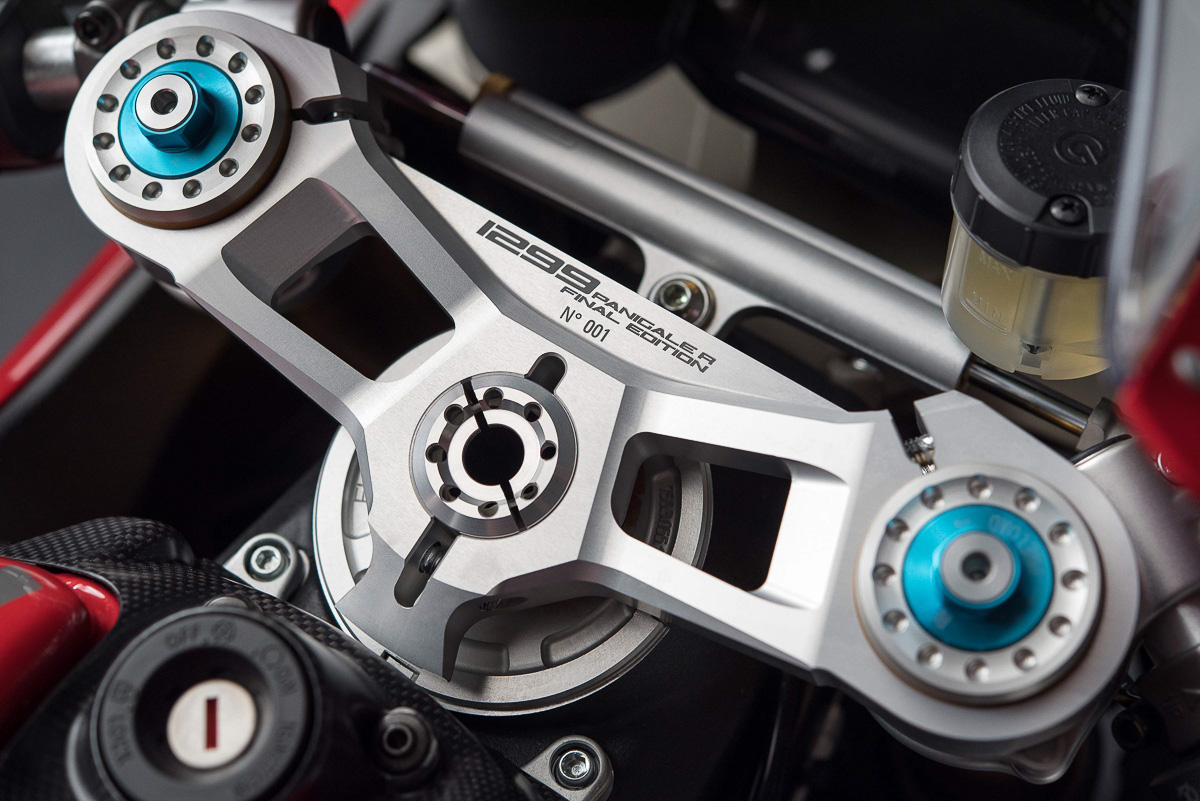 Its tricolour livery makes it a unique looking Panigale combined with specifications similar to the Superleggera. Parts like its carbon fibre everything (almost) and a massive 1,285cc Superquadro L-twin engine is able to produce a whopping 209hp! That is some serious firepower considering the bike only weighs 190kg.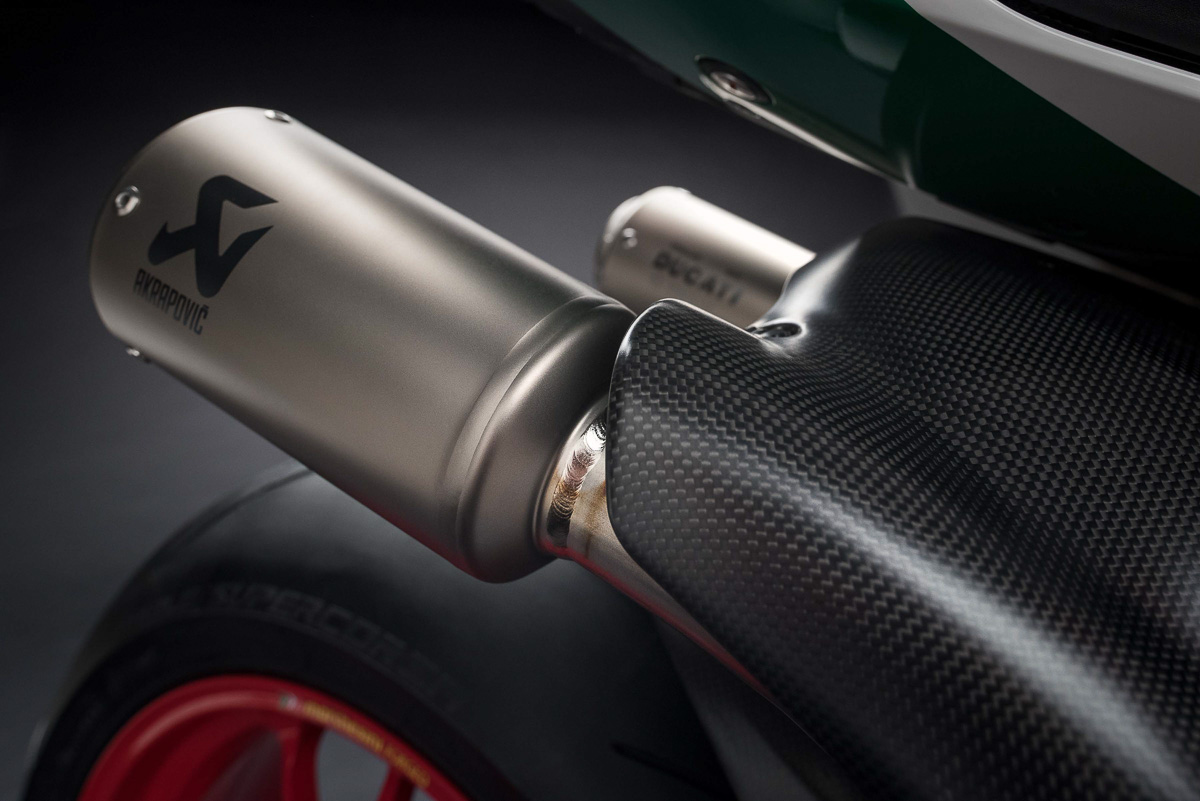 The most outstanding aspect of the Final Edition is its Akrapovic twin exhaust pipes known as "The Shotgun". Inspired by Ducati's factory team in WorldSBK (Aruba.it Racing), the Akrapovic exhaust was specifically developed for Chaz Davies and their race-bred Ducati Panigale R.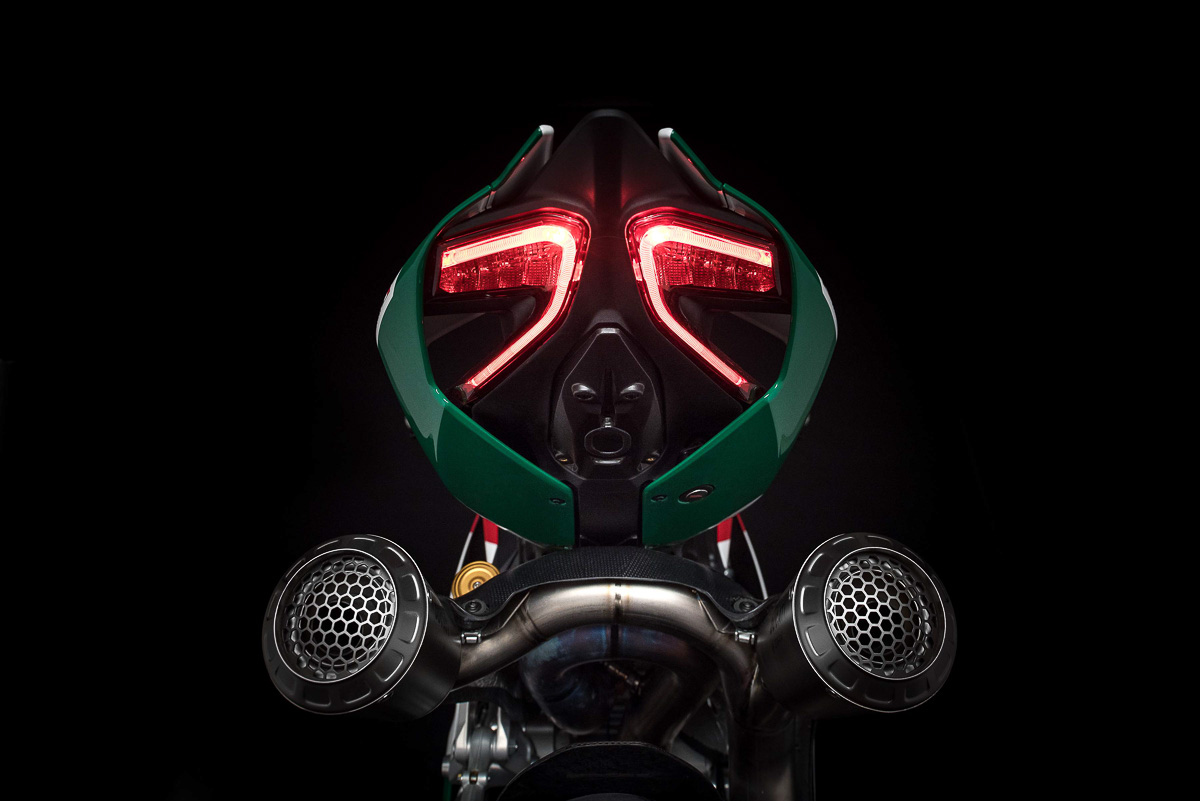 To know more about the 2017 Ducati 1299 Panigale Final Edition, check out the link below. If you're interested and have the funds, we suggest you make your way towards the showroom as soon as possible because there's only one left!