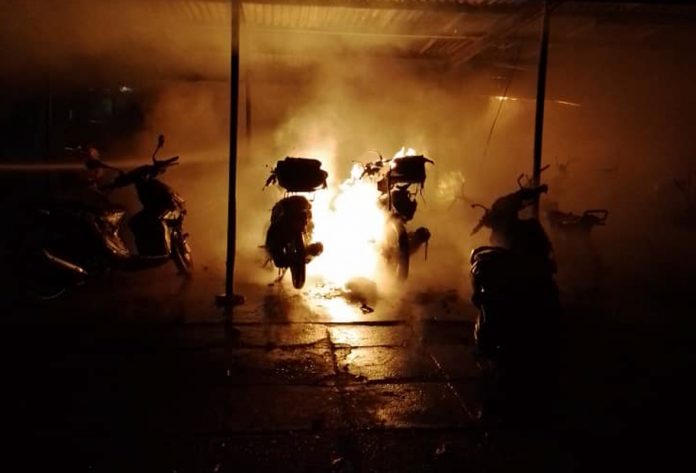 On Thursday, a total of fifteen motorcycles go up in flames in the parking area at Flat Tuna D4 in Seberang Jaya, Pulau Pinang.
Fortunately, no one was hurt in the incident. 
Meanwhile, Penang Fire and Rescue Department operations officer Shahrul Munawer Taharen confirmed the incident. 
"Upon arrival, the fire team found 15 motorcycles in the parking area on fire and efforts were made to prevent the fire from spreading.
"The fire also caused damage to a store used to keep prayer paraphernalia," he told The Star.
The incident is currently under investigation. – The Star