The latest teaser video posted by Yamaha Motors Europe entitled "Your adventure awaits" has got everyone excited with rumours that the Yamaha T7 Concept will go into production.
Introduced last year during the EICMA Milan show, the T7 Concept gained a lot of attention and praise with its futuristic yet rugged lines ready to conquer any terrain.
The fully-function concept bike has made a few appearances but on 6 September 2017, it might make its official appearance as Yamaha's latest production middleweight dual-sport bike.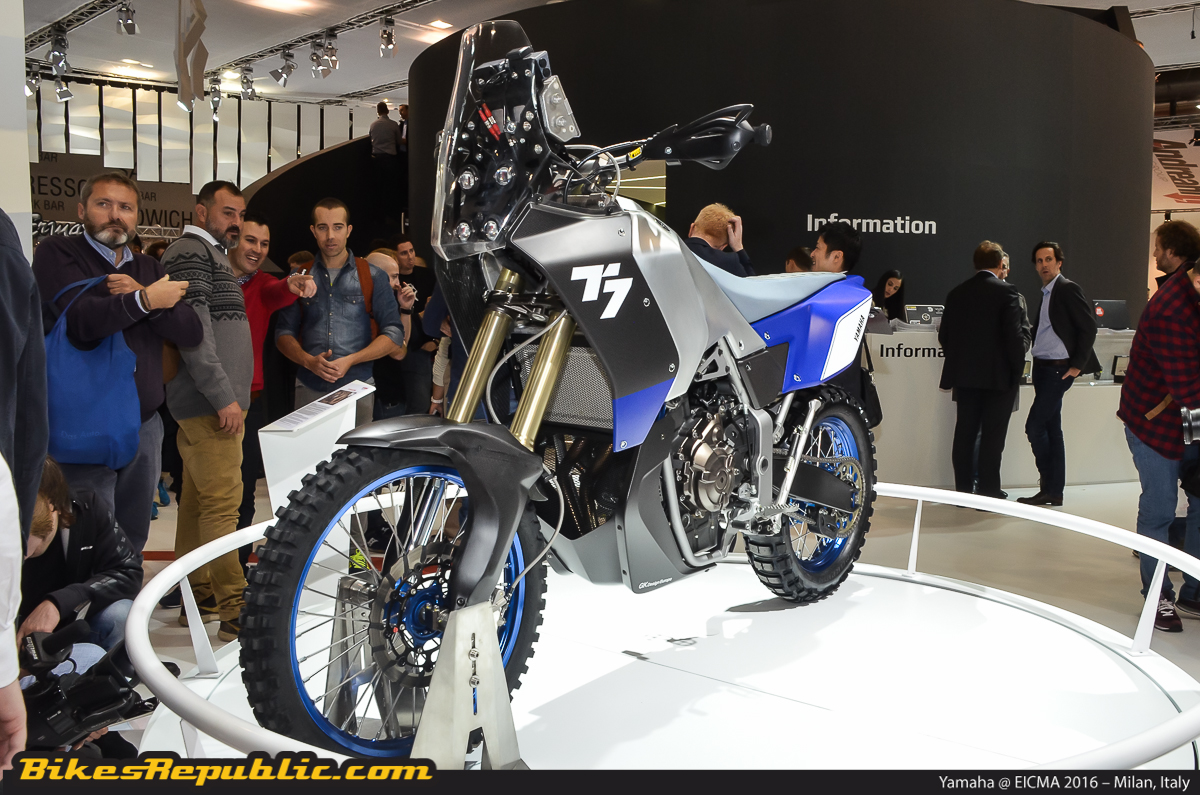 The world was super excited when Yamaha launched the futuristic T7 Concept last November during the EICMA show in Milan, Italy. Looks like the chance of the Yamaha T7 remaining a concept is slowly dissipating with the manufacturer's latest teaser video for a brand new adventure two-wheeler.
The Yamaha Motors Europe-produced video entitled "Your adventure awaits" which has already made its way around many social media platforms such as Youtube points to the T7 Concept bike as there were no other new adventure bikes introduced during EICMA Show in Milan.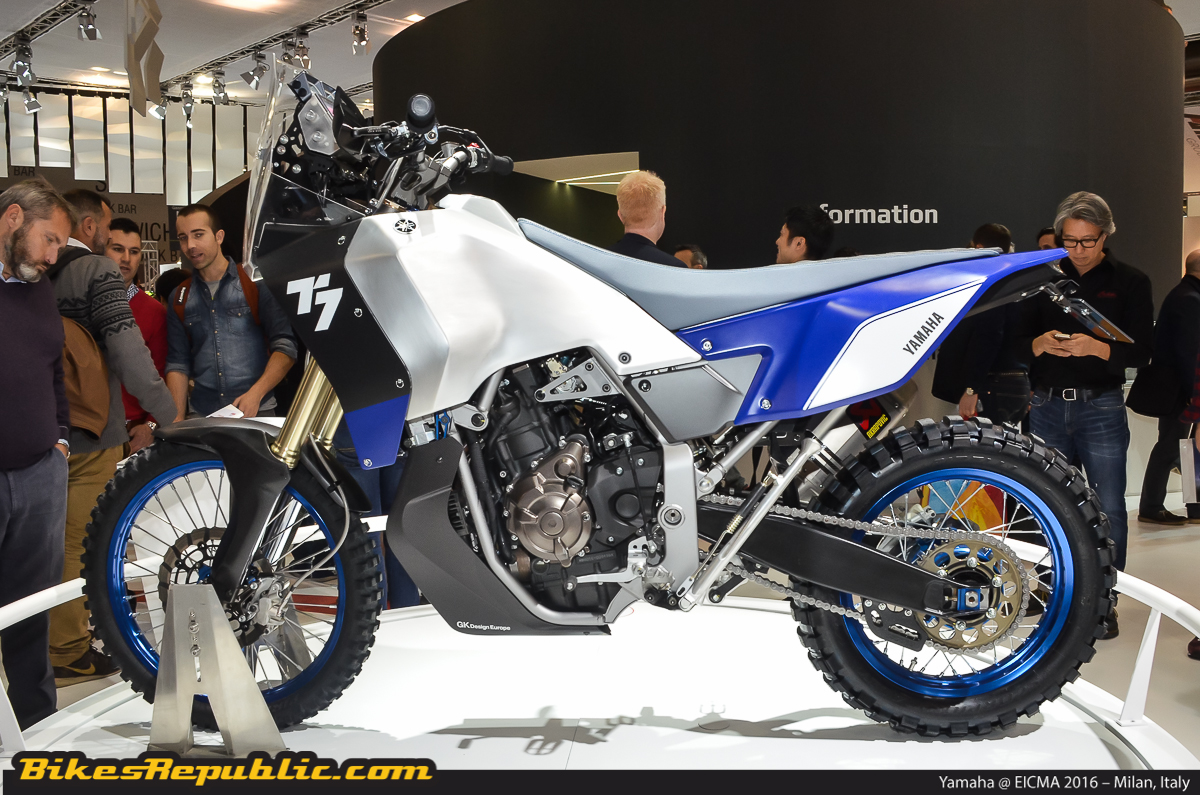 The middleweight dual-sport bike is said to be heavily-inspired by the brand's MT-07 street bike which has gone through a major evolutionary process with futuristic designs plus rugged styling elements. The combination has proven to be very successful in the public's eye.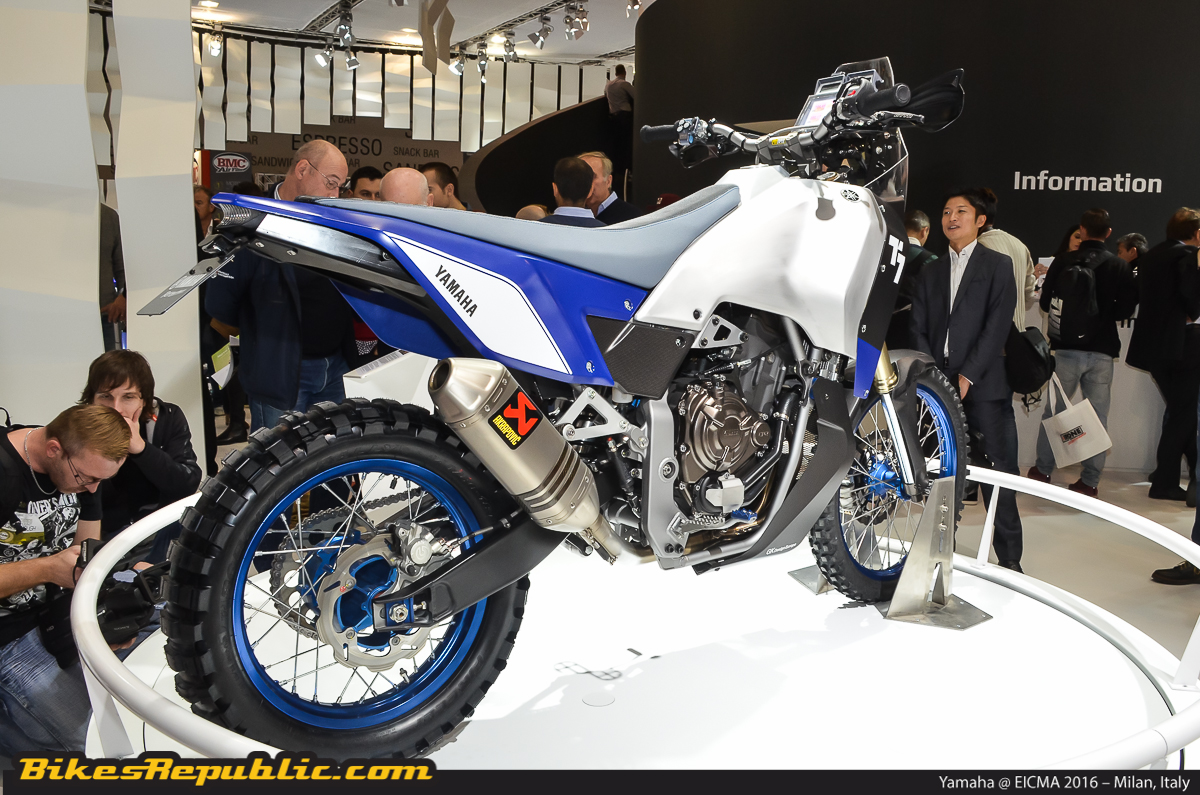 With a look that's already buff enough to take on rallies like Dakar with ease, the Yamaha T7 is powered by the same 689cc, twin-cylinder engine platform as the MT-07 but we're confident that it'll be tuned to be more aggressive in order to conquer multiple terrains.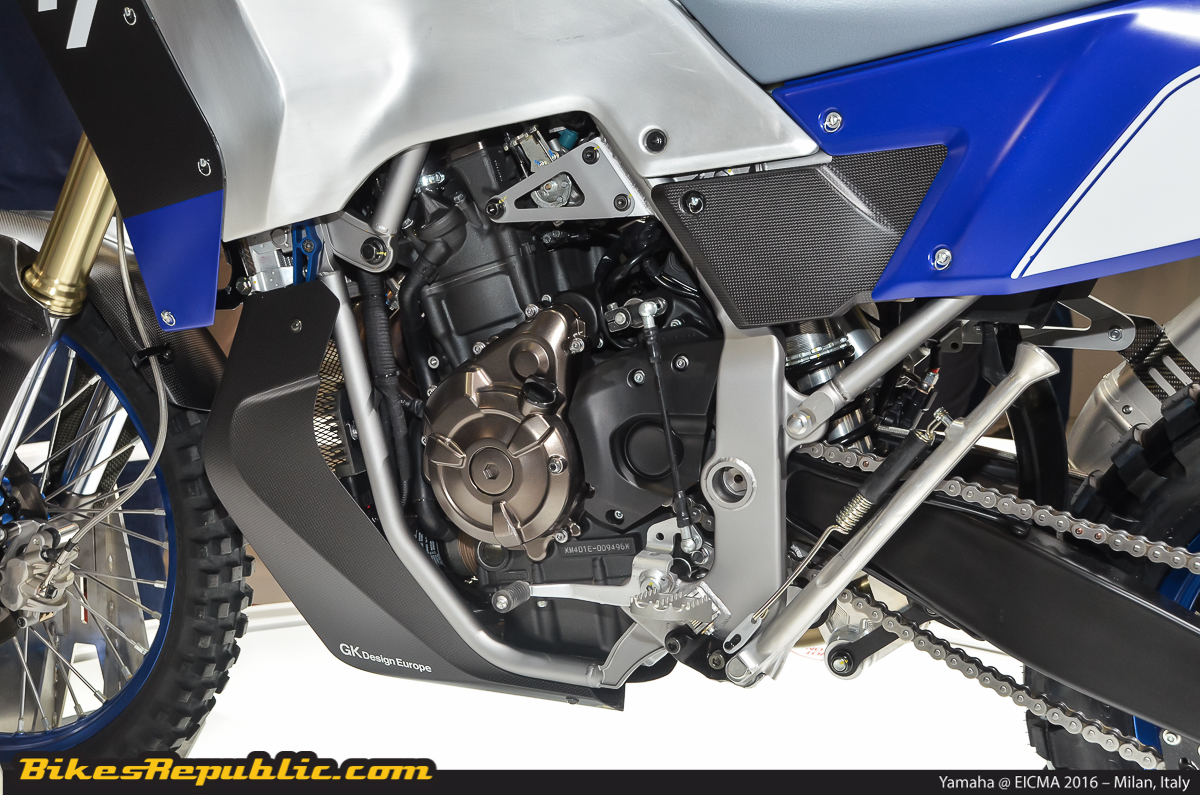 Other interesting features include an all-new chassis design, high-tech Kayaba suspension package, 21-inch front and 18-inch rear spoke wheels plus that enticing Akrapovic exhaust which we think fits perfectly with that blue and grey silhouette of the T7.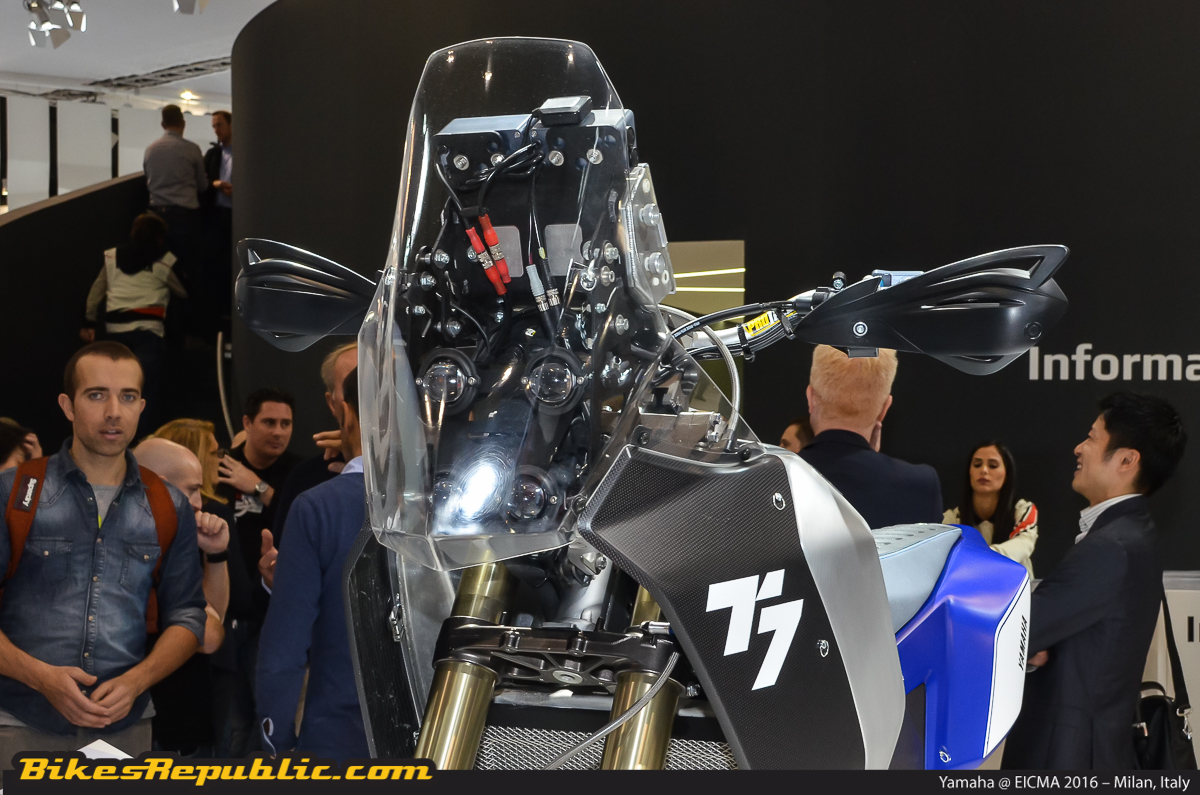 The only thing we'll know for sure whether the T7 remains like the beautiful concept or something different is by waiting for the launch on 6 September 2017. We were very impressed during EICMA 2016 and come 6 September 2017, we're confident that most of us will be blown away.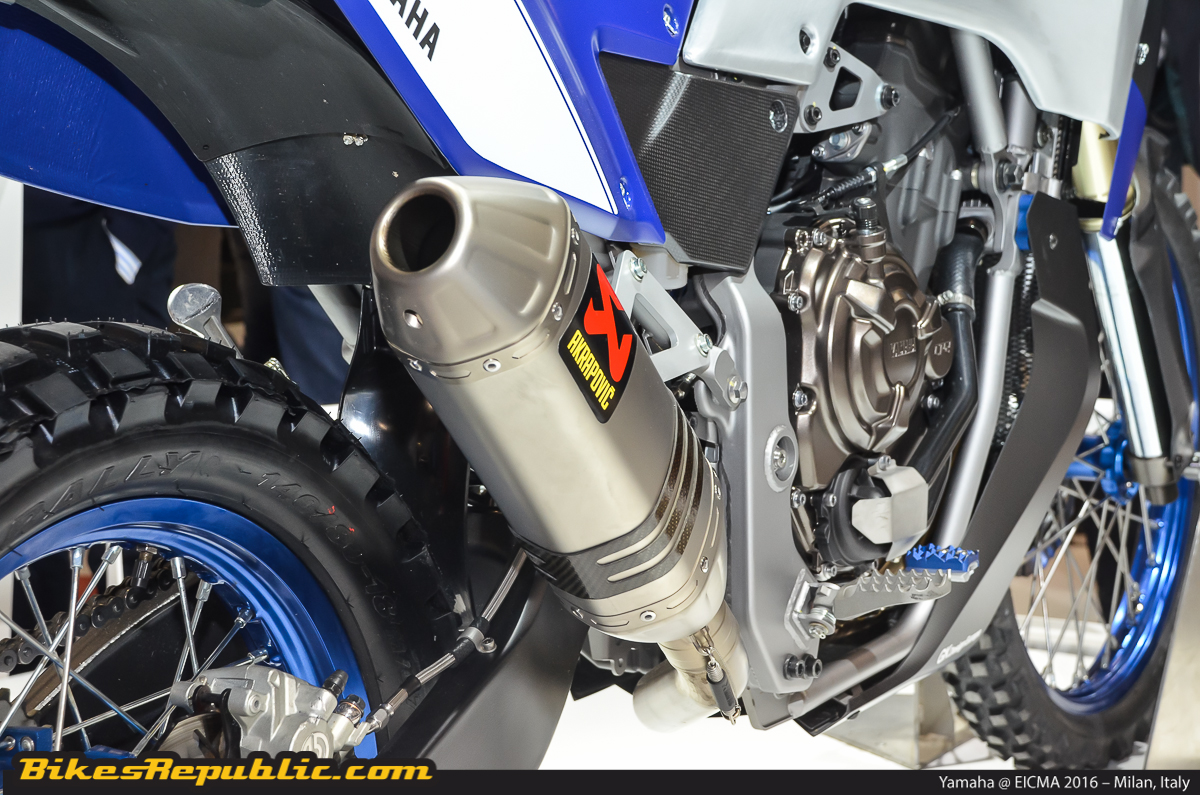 Stay tuned to Bikes Republic for more updates.
To know more about Yamaha during last year's EICMA show in Milan, CLICK HERE!