Leaked emissions documents confirm that refreshed 2015 Yamaha R6 still retains a four-cylinder engine.
Despite strong rumours of gaining a three-cylinder or 'triple' engine for 2015, leaked emissions documents have indicated that the refreshed Yamaha R6 coming next year will retain its four-cylinder heart still.
After debuting its "crossplane" triple engine at last year's INTERMOT show, word started circulating that the mill would make its way into the Yamaha brand's R6 and R1 supersports models. Alas, a leaked emissions document filed with the California Air Resources Board debunked this, with a source reporting that the paperwork indicates a 599cc in-line four-cylinder powering the 2015 R6 model.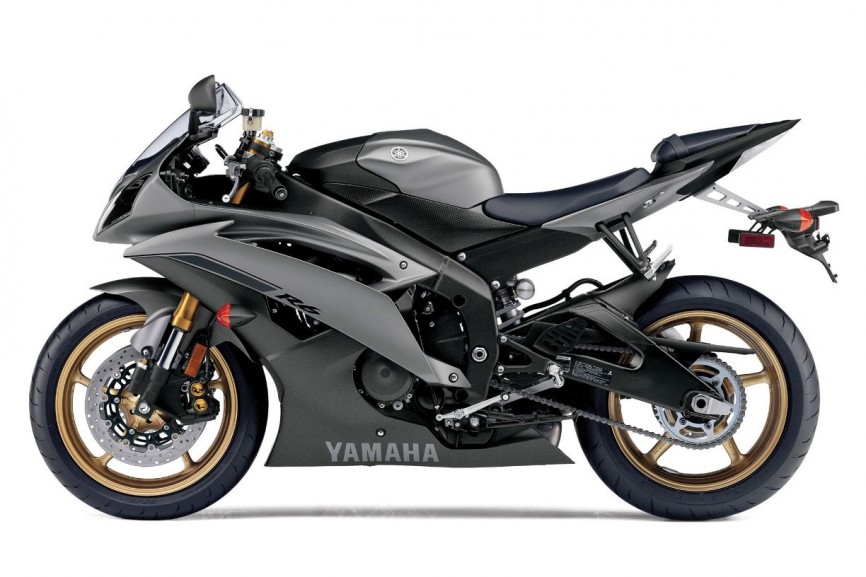 However, the news is not all that bad just yet for those hoping for a R6 replacement powered by 675cc triple. Since the engine appears unchanged from 2014, the document could just mean Yamaha can continue selling existing stock throughout next year, and might just offer both four and three-cylinder version at the same time.
Previously, Yamaha was selling the updated and track-focused 2006 R6 alongside the softer previous generation R6 for several years in the American market. There is still hope, but only time will tell.
Source: Visordown