Watch as two stunt bikes perform insane tricks through busy traffic in Lima, Peru.
Here's a dose of mid-week madness for you as we watch two stunt bikes take part in some  epic level hoonery across the busy city streets of Lima, Peru.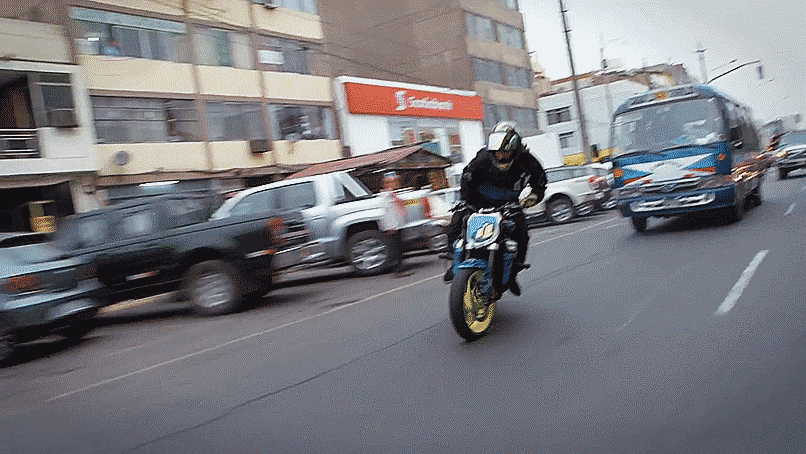 The video was produced by energy drinks brand Monster, who appeared to have gotten permission from local Peruvian authorities and law and enforcement to film these stunt bikes hooning through traffic during. This new video is the second part of the energy drinks brand's City is my Playground series of online videos.
The two riders tasked for this epic job are none other than established stunt bike performers Nick Apex and Ernie Virgil. The video also features bits of the two stunting across the South American capital in the dead heat of night, as well as across some of its twisty hill roads.
There are no doubts about this video's high production quality, but we feel obliged still to tell you to not try this at home or in your local city streets.
Source: YouTube via LaneSplitter@Jalopnik