During the recent Art of Speed Malaysia 2017, we came across a very unique turbocharged Harley-Davidson Road Glide.
Owned by Mr Harun Hashim aka "Kicap", the proud owner of the first turbocharged Bagger in Malaysia won the AOS2017 award for "Best Custom Bagger".
The total cost for all the custom works was around RM180,000 which includes the turbocharger system, front 30-inch Sinister wheel, paint job and other awesome features.
You might think that the cruiser scene in Malaysia is getting bigger and bigger especially with the variety of manufacturers and bikes being more accessible in the country. While the stock or standard motorcycles are already awesome in their own ways, there's a particular group of motoring enthusiasts who feel that their stock bikes are simply not enough.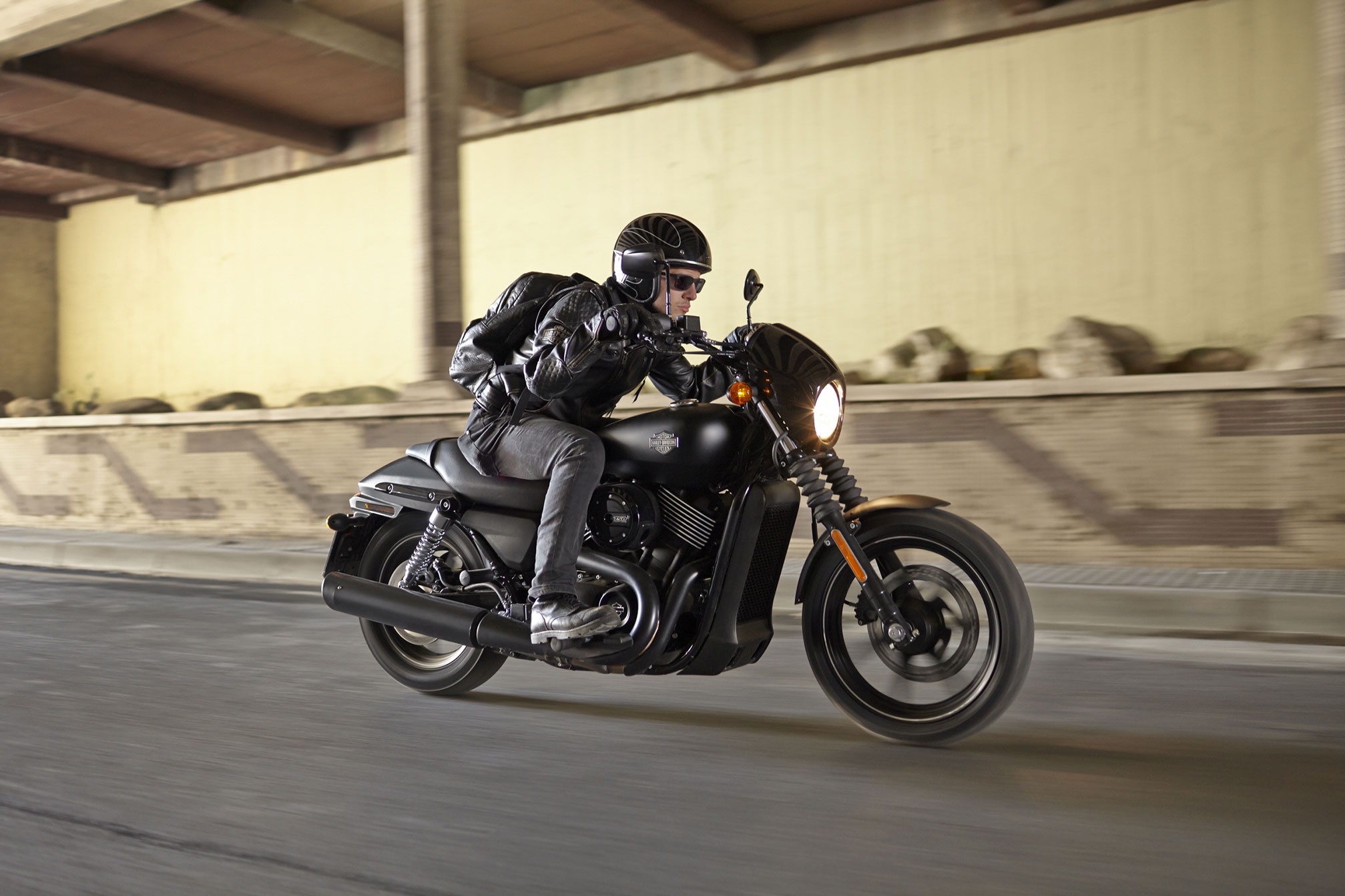 There's no doubt that the cruiser market is dominated by Harley-Davidson thanks to their wide selection of premium motorcycles and also iconic brand presence throughout the world. Bikes from the Glide series to the latest Street 750, there's a Harley bike for everyone no matter age, style or status.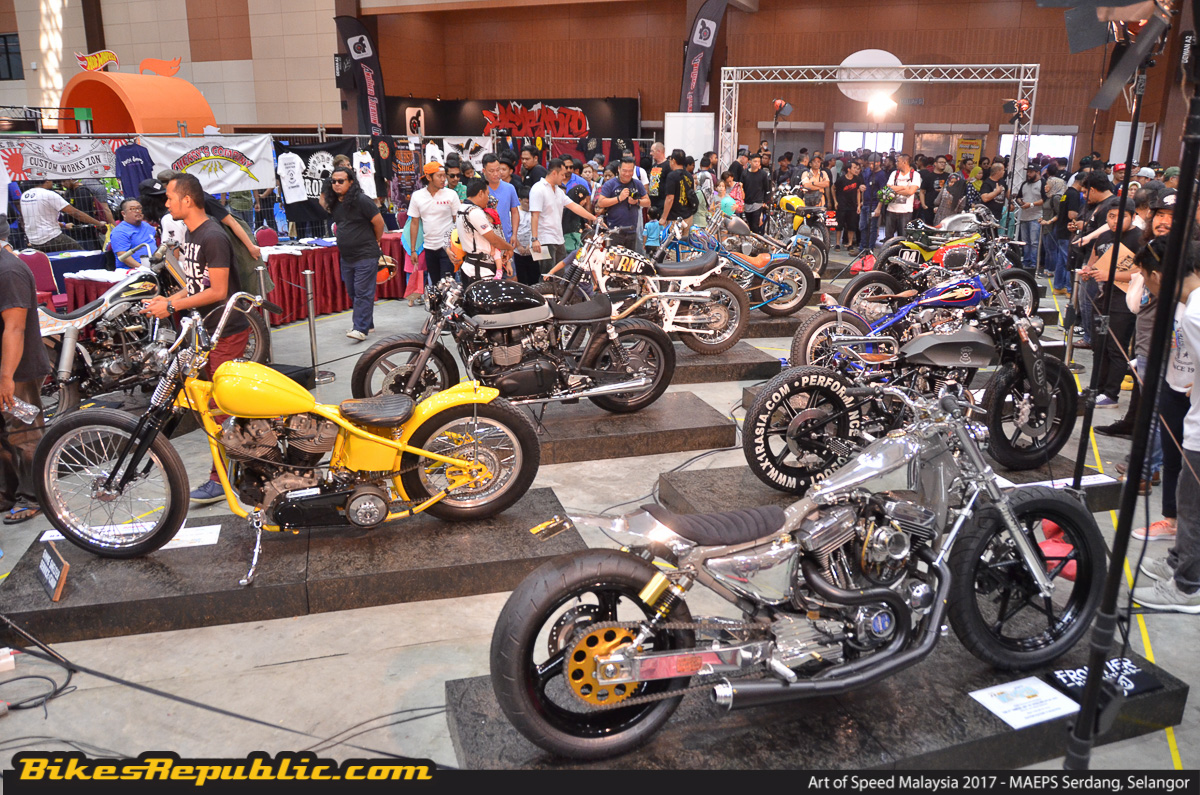 During the recent Art of Speed Malaysia 2017 mega gathering, there were a lot of cooler-than-life custom cruisers on display. While there were hundreds (if not thousands, including the ones parked outside the halls), one mean machine caught our attention and many others.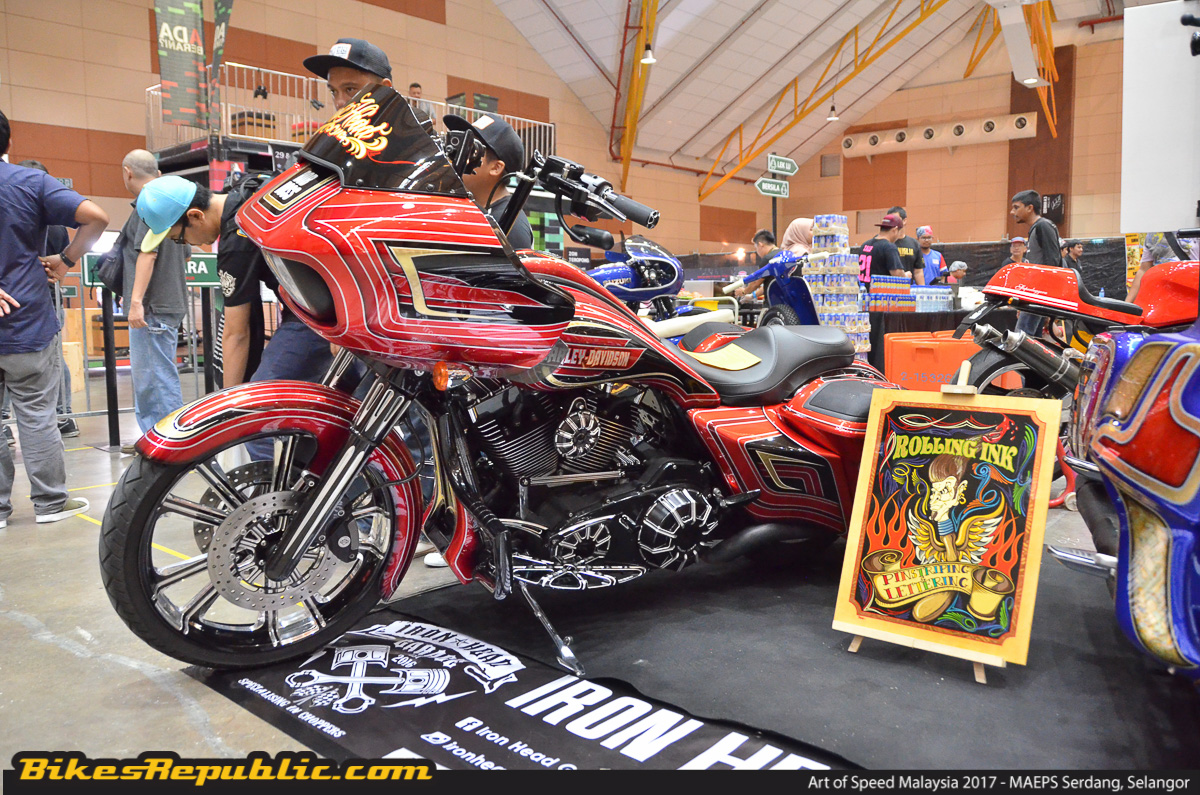 CLICK HERE to check out the highlights of this year's Art of Speed Malaysia 2017.
This lean, mean, green machine belongs to a very highly-regarded member of the Kepala Kuasa Motorcycle Gang (KKMG), Mr Harun Hashim aka "Kicap" or "Kic-Up". We've met with the super humble and down-to-Earth Mr Harun to know more about his award-winning custom cruiser.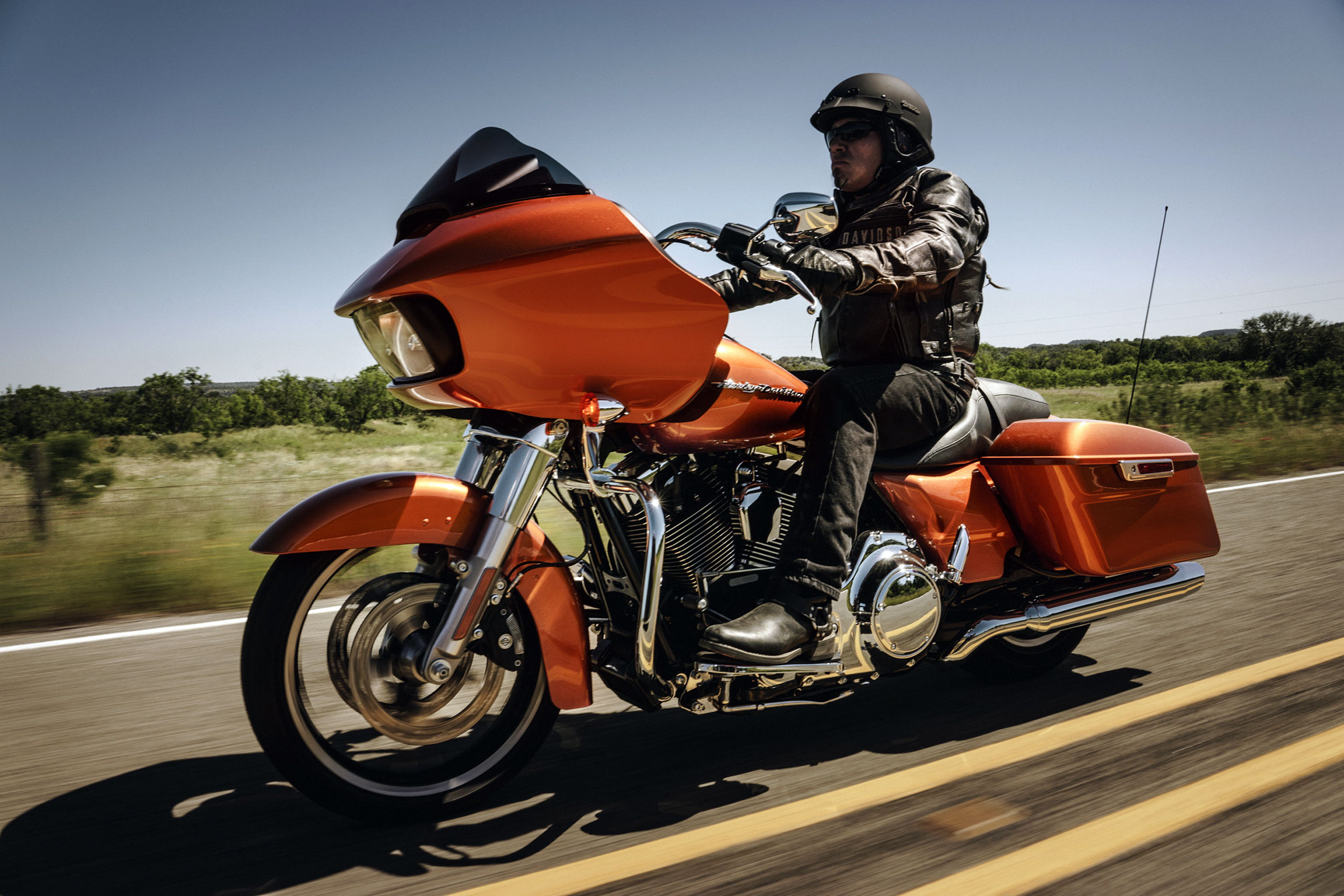 It all started when Kicap bought the 2011 Harley-Davidson Road Glide around five years ago. Like most owners wanting to add a little personal touch to their rides, Kicap did a few minor modifications to his Road Glide like swapping the front wheel to a slightly bigger radius.
The bike remained largely unchanged but things changed dramatically after Kicap's trip to one of the most iconic Harley-Davidson riding destinations in the world, Sturgis. In 2015, Kicap and a few other folks rode from New York to Sturgis which is around 5,000km in distance.
Upon arriving, he was so overwhelmed by all the cool and custom machines that he felt that he had to bring some of the inspirations he witnessed in Sturgis back to Malaysia. Time to let the animal loose.
The biggest aspect of the big (literally) that you'll notice straight away is the gigantic 30-inch front wheel courtesy of Sinister. The rim alone costs around RM30,000 and together with the other parts to accommodate the large wheel span, Kicap forked out somewhere in the region of RM50,000 for the wheel, tyre and brake package.
To accommodate their entire front end, a set of H-D Triple Tree front fork were acquired which is estimated to cost around RM12,000 (excluding the cost for custom-designing it as well).
While this might be enough to stir the custom scene with excitement, Kicap wanted to take his bike a step further. When we said step, we actually meant a giant leap for mankind.
With the help from Azmi Wheel Garage located in Puchong, Kicap and his mechanic decided to turbocharge his Road Glide. That's right, folks. You're looking at the first TURBOCHARGED Bagger in Malaysia.
The TD-03 turbo kit plus intercooler and custom piping cost around RM30,000. To Kicap, that was a small price to pay for a one of a kind custom motorcycle that produces over 220hp!
Once all of the major internal works have been completed, he sent his bike over for a very unique and 'super laid back' custom paint job over to Azizi Spray. The unique green plus graphics alone are priced at around RM5,000 but from the looks of it, it was worth every cent.
Some Arlen Ness accessories were sprinkled over the bike for some premium finishing touches. All these said efforts led to Kicap winning the Art of Speed Malaysia 2017 award for "Best Custom Bagger". All in all, the total expenditures were around RM180,000 excluding the price of the motorcycle.
We here at Bikes Republic would like to congratulate Mr Harun Hashim aka "Kicap" together with the entire Kepala Kuasa Motorcycle Gang for their great effort, contribution plus warm and friendly hospitality for spending some time in talking to us about your amazing machines.
Stay tuned to Bikes Republic as we will be updating more award-winning custom motorcycles from Kepala Kuasa Motorcycle Gang and other institutions.